Everything You Need To Know About Securing Tickets To The Renaissance Concert Movie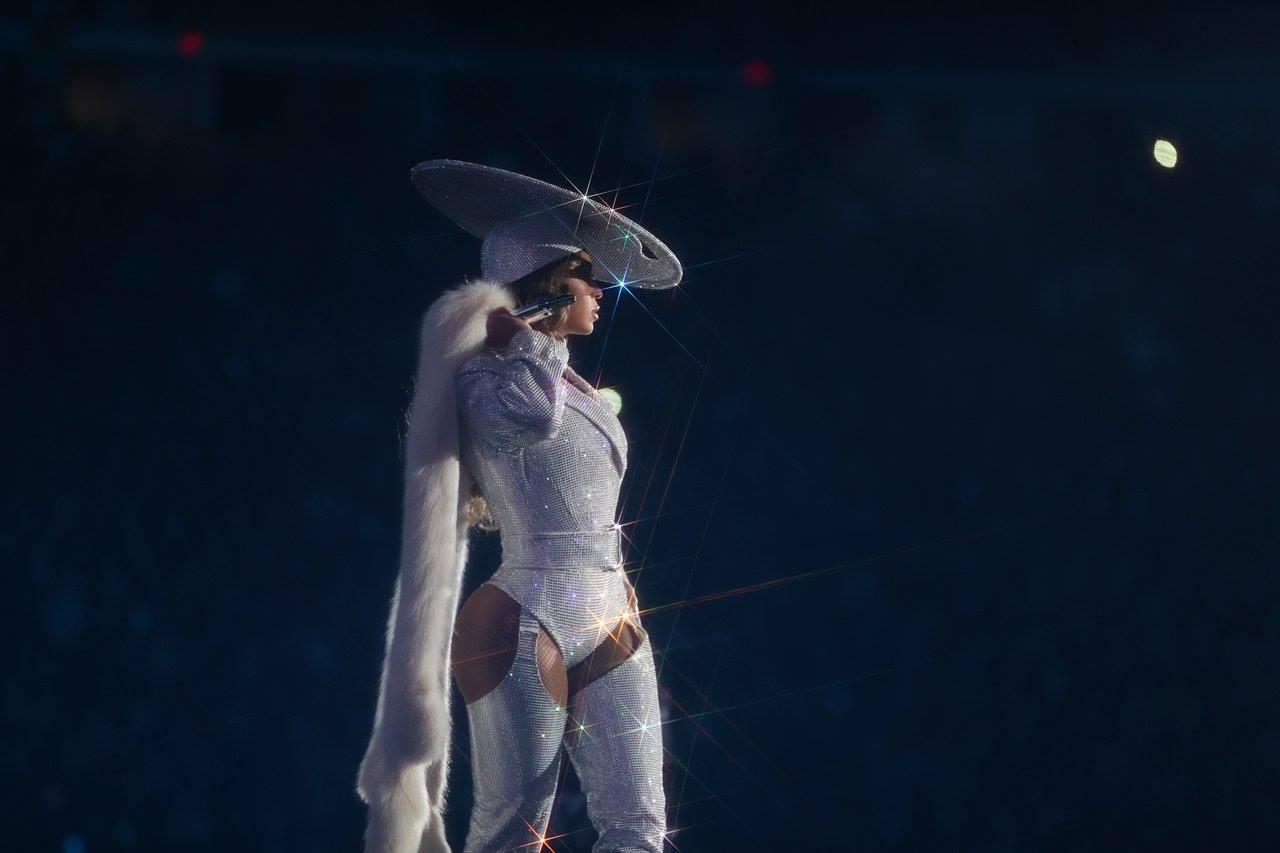 If you missed out on Beyoncé's Renaissance tour this summer, we have good news: The concert is hitting the big screen Dec. 1 for all members of the Beyhive to enjoy. Fans have already bought their 'Renaissance' film tickets, a movie which Beyoncé previewed on her website and socials. It includes parts of her performances and documentary-style footage of behind-the-scenes moments with her dancers, husband Jay-Z, and children.
According to a statement by AMC, the tour movie "accentuates the journey of the Renaissance World Tour, from its inception, to the opening show in Stockholm, Sweden, to the grand finale in Kansas City, Missouri." The movie is about "Beyoncé's intention, hard work, involvement in every aspect of the production, her creative mind and purpose to create her legacy, and master her craft," they said.
Article continues below advertisement
Beyoncé performed 56 times in 39 cities for the Renaissance tour, which sold more than 2.7 million tickets. In total, it earned $579 million. This made history as the highest-grossing tour by a female artist and the seventh highest-grossing tour of all time. With the major buzz, multi-million-dollar sales response to her tour, fans should probably expect to plan ahead for a seat at the Renaissance tour movie. Here's everything you need to know about securing tickets to the movie.
1. Where To Buy
The film will be arriving in select theaters on November 30 and for major screenings on December 1. Pre-sale for the concert movie's opening weekend have already begun. You can purchase tickets online using AMC, Cinemark, and Regal Cinemas.
Article continues below advertisement
2. Pricing And Locations
The movie will be available for viewing across the US, Canada, and Mexico, with international dates sure to follow. Depending on the theater you use, the price of tickets will range from $22-$28, according to Billboard. Purchase a ticket as soon as possible to ensure your spot in the theater.
3. Streaming Options
Whether the Renaissance movie will be available for streaming is still unknown. We won't be sure until the film has run its course, but as of now, the movie is not going to be streaming on platforms. One thing that we do know is you can stream some of Beyoncé's prior performances on streaming platforms, as well as her documentaries, ahead of the Renaissance concert movie.
4. Movie Extras 
Fans fought for the chance to bring home memorabilia from The Eras Tour Movie this past week. With collectible cups and popcorn buckets, fans were delighted by the movie extras that they could purchase to remember the night. It is not known yet if theaters will be retailing any Renaissance memorabilia for fans.