How To Have The Best Friendsgiving On A Budget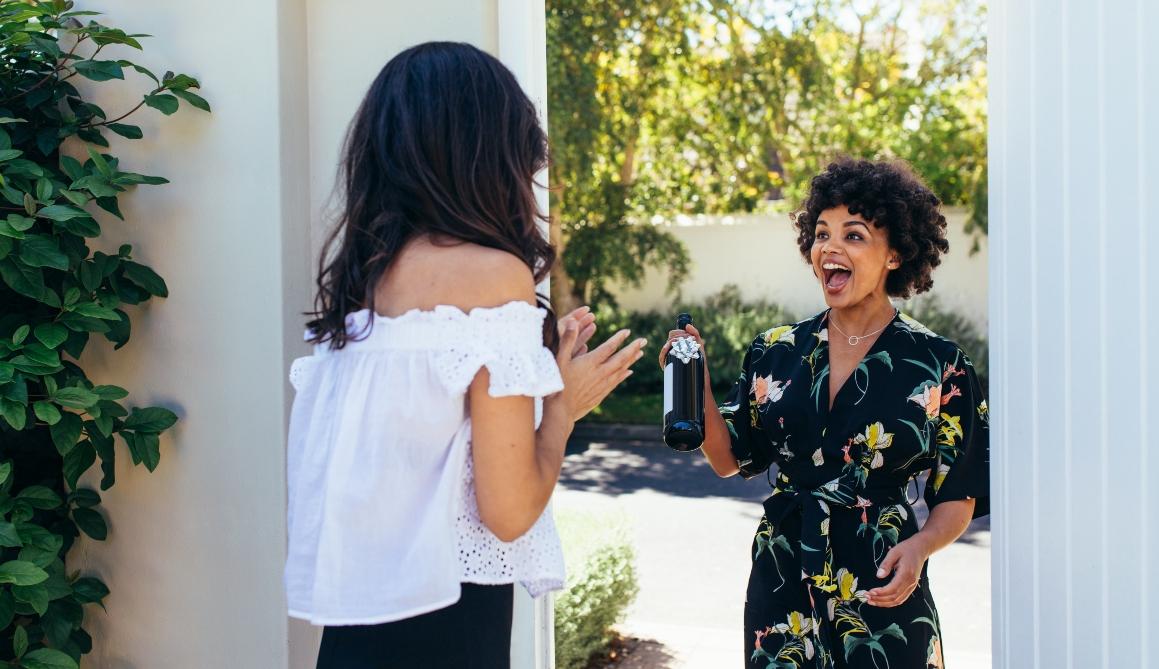 By
Rita Pike
Nov. 18 2022, Published 8:00 a.m. ET
Turkey, stuffing, sweet potatoes, mashed potatoes, casserole, and pie. They make Thanksgiving what it is, right? Can't just choose one or two of those dishes. But if you're on a budget this year as you and yours gather for a Friendsgiving to remember, it might seem impossible.
If you want to host a great meal and have a good experience, try these tips: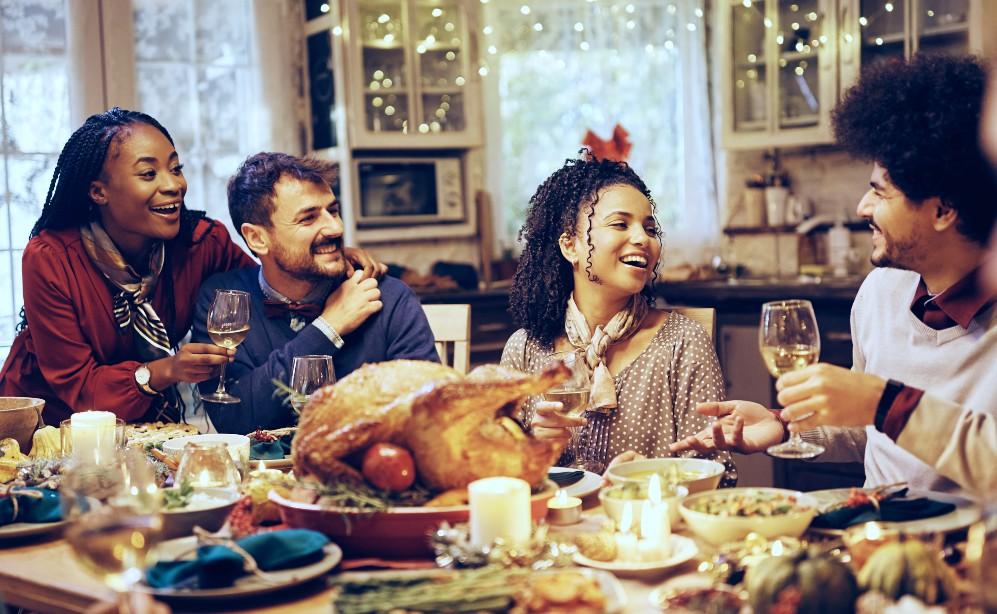 1. Start with a realistic budget.
Before you send out those invites, decide on a reasonable budget for the affair. Is $100 going to cut it for 20 people? Not likely, but it would more than cover 10 people, if you do it right.
As you budget, consider all the elements, including the meal ingredients, any tools or supplies necessary for preparing and serving the food, decorations, and anything else you don't normally have on hand and available. Don't forget to account for any leftovers you want to have after the meal.
Article continues below advertisement
2. Ask everyone to pitch in.
Figure out the whole cost over all – remembering all the food, drinks, and extras you're using – and ask your friends to share the costs equally. This method is recommended over suggesting everyone "bring something to share," by the way, because a pumpkin pie and turkey costs a lot more than a pot of mashed potatoes.
Be sure to ask everyone to pitch in ahead of time, though. Not all surprises are good!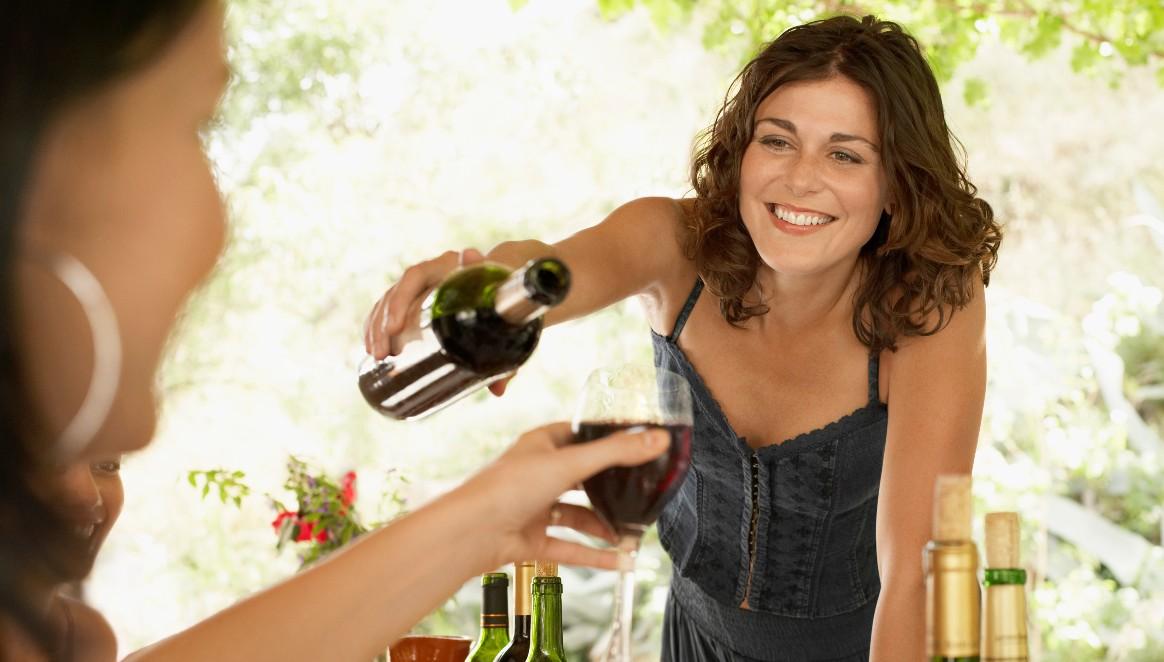 Article continues below advertisement
3. Send digital invites.
Don't bother with the stationary aisle and instead, send out free invites from any of the free sites. Evite, Canva (the most customizable), Punchbowl, and 123cards are all great options, and will have some Friendsgiving-themed invites available.
4. Go for a "Bring Your Own Bottle" theme.
If you don't want to ask everyone to split costs, you could choose an alternative in the liquid refreshment department at least, with asking guests to bring their own bottles to drink and share. This could go for apple cider and other nonalcoholic beverages as well, since these often really bulk out the costs for an event like this.
Article continues below advertisement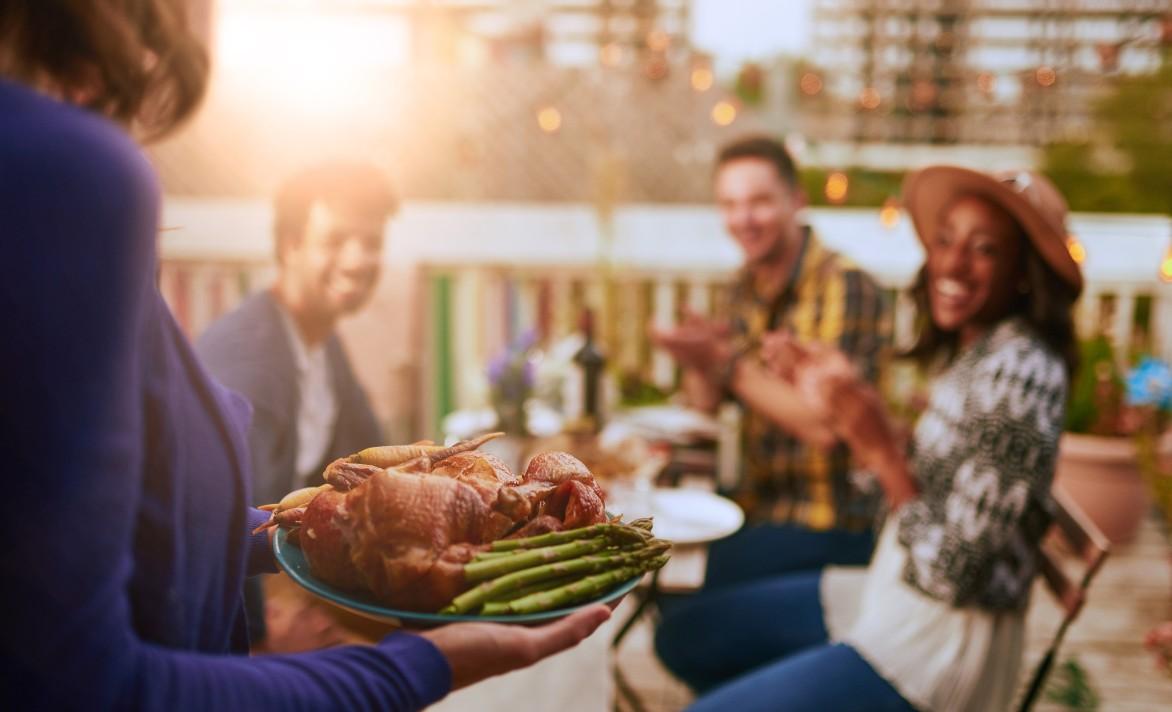 5. Find alternatives for the expensive portions of the meal.
If the specifics of the meal aren't as important to you, you can go for more affordable food options. Turkeys can run between $17 and $35 for most folks, depending on how many pounds they are, which can add up pretty quickly. Consider switching out the bird for a less expensive protein instead like a chicken, cornish hens, or turkey wings. For dessert, try making homemade treats instead of buying cakes and pies.
Article continues below advertisement
6. Skip the expensive décor.
If you don't already have those cute little ceramic turkeys and pumpkins, ditch the idea of decorating and save the cash. You can make your own centerpieces from colorful card stock (there are tons of great printables), or gather some colorful leaves, pinecones, and acorns in the weeks leading up to the holiday.
7. Shop ahead at the discount store near you.
Canned pumpkin and sweet potatoes are sold year-round. Buy them before the prices increase. Choose budget or discount retailers such as Dollar Tree, Walmart, Aldi, Food4Less, and WinCo. If you're hosting a larger group, go for stores like Sam's Club or CostCo. You'll save a bundle.