How To Mentally Prepare For The New Year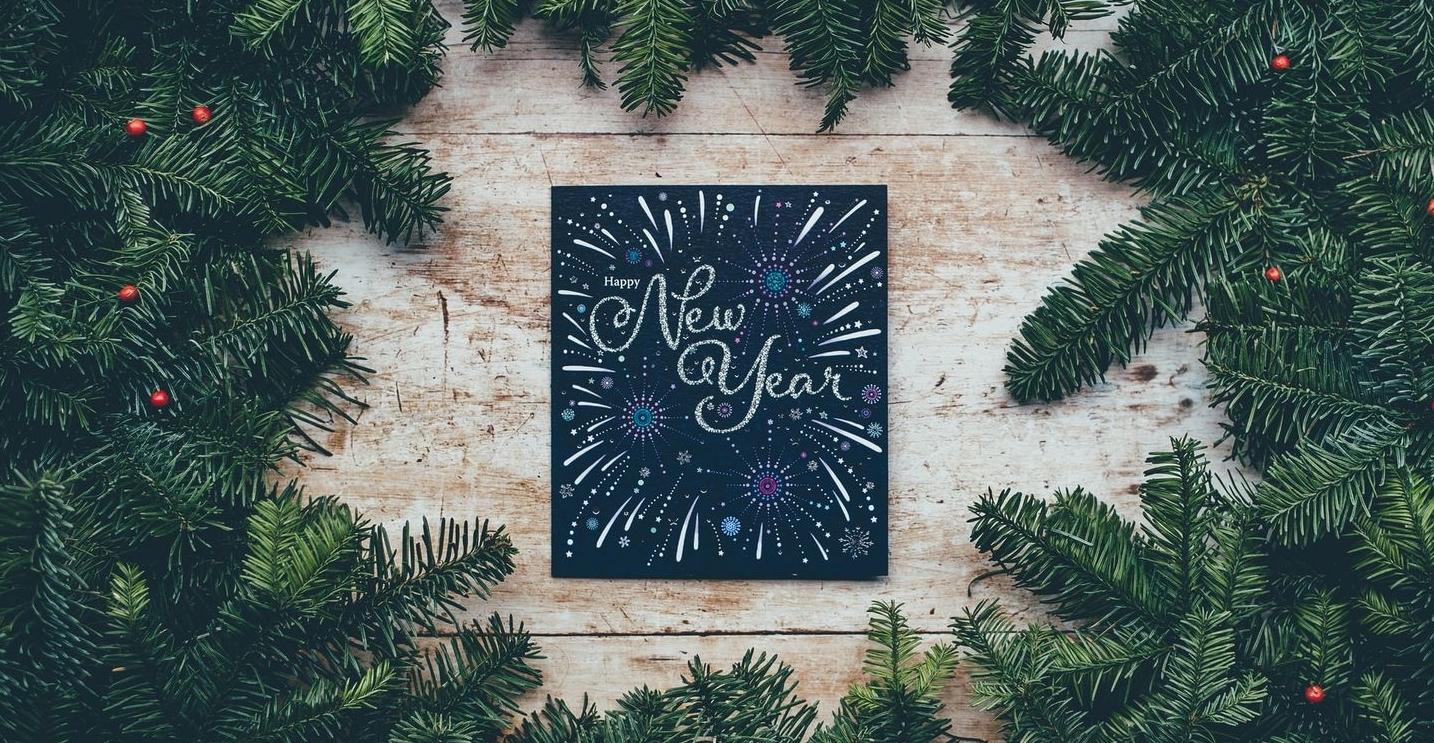 It's official. We have all blinked and are miraculously in the last month of the year with 2022 not far out of sight. The new year tends to be a symbol of a hopeful new beginning and fresh start, but no one truly knows what surprises await us at the threshold of a new year.
As we reflect on how the year of 2021 has shaped us, the unknown along with the expectations we have for ourselves may feel overwhelming. As many anxiously await for the ball to drop on New Year's Eve in their sequined fits to reign in the new year, it is not uncommon to feel a wave of emotions creep in. Below we have compiled a list of tips to help you mentally prepare for the new year.
Article continues below advertisement
1. Don't Put Too Much Pressure On Yourself
New year's resolutions have become so common that it has become a frequent part of conversation as you reach the end of a year. While I admittedly love a well crafted vision board, making goals the end all be all puts a lot of pressure on one person. While it may be a helpful guideline to think about your intentions for the new year, making new year's resolutions the end all be all is not helpful for anyone mentally. According to an article by CNET written in regards to new year's resolutions following the start of a global pandemic in 2020, "the stress and disappointment we sometimes place ourselves can be counterproductive." Psychologist at the Ohio State University Wexner Medical Center Dr. Sophie Lazarus quoted in the article goes into depth about how "stressful" this can be. One should not feel like a failure if they do not reach their goals by the end of the year. Instead, they should
2. Don't Wait Until January 1st To Start Your Journey 
At the beginning of a new year, many individuals create long ambitious goals for themselves that they are unlikely to complete. According to a New York Times article, "by February around 80 percent of people have failed to stick to theirs." However, the article continues by saying that people tend to "take on too much, too fast," and easing into a goal before the new year may result in you feeling more confident in achieving that goal. What rule says you can only start new projects or goals like eating healthier or taking fitness courses on January 1st? Instead of feeling ambushed by all the expectations you set for yourself instantaneously, easing into a new lifestyle change may be more effective. Change does not happen overnight, and the sooner you stop expecting yourself to run when you have only been walking for a day, the easier it will be to pick yourself back up again, and instead soar. No one says you have to have it all figured out immediately, you simply only have to start.
Article continues below advertisement
3. Redefine Who You Are And Where You Want To Go
Redefining who you are and where you want to go is powerful. This analysis may result in you taking a deeper look at your inner circle and who you allow to be in your space. Aim to be intentional about who you allow in your presence, whether or not they motivate you, and if they support your growth. When some people have seen where you have been, they can not always see where you can go. While this does not devalue the relationships that you have had with them, protecting your inner peace moving forward is key. This includes social media. Unfollowing individuals that do not make you feel your best emotionally, physically, or spiritually will provide you with a much better mindset.
Article continues below advertisement
As stated in a MIC article by a clinical psychologist named Joshua Klapow, "If we are dreading looking at our feed because of a potential post that makes us distressed, then we are simply wasting our emotional bandwidth. The removal of this person from our feed is essentially removing a source of stress, which allows us to calm down, relax and not worry about what might appear in the feed." Set an intention to continue to embrace the positive aspects of who you currently are and embrace the changes that come with who you are becoming. The article continues by noting that if you do not yet feel comfortable removing a follower, try muting their page. Social media should not be a factor in making you unhappy, and taking control of your online experiences is a good way to prepare mentally for a new year.
Article continues below advertisement
4. Pat Yourself On The Back
While the new year can provide a promising new start to your life journey, you would be doing yourself a disservice to not reflect on all that you have accomplished already. Whether big or small, you pushing through another year deserves a pat on the back already. Acknowledge your growth and be proud of who you are. Instead of thinking about what went wrong or the goals that you did not reach, this is a time to be at peace with what you have fulfilled. If no one has told you already, I am proud of you. The year may have not been easy, but you pushed through. What's most important however, is that you tell yourself the same thing.
Article continues below advertisement
5. Reset Your Space
It is safe to say that the saying, a "clean space equals a clean mind" is an accurate statement to make. The MIC article noted earlier also provides the sentiment that your space is a big factor in your mental health. In referencing Netflix's 'Tidying Up with Marie Kondo,' the KonMari method focuses on letting go of what does not "spark joy." If you prefer not to take the drastic route of throwing away most of your belongings, a slight adjustment in how your space looks may do the trick. As a fellow plant lover myself, having a few plants in your home can not only liven up your space, but boost your mood too. Whether becoming a new plant parent in the process or adding a set of beautiful paintings to your wall, rearranging how your space looks may provide you with the ease you've been looking for.
Article continues below advertisement
Wishing you a happy New Year! We hope 2022 is good to you and that you show yourself kindness and patience in the new year.