Everyone will have one at some point. If it hasn't happened to you yet, it will.
I'm speaking about a crisis in your work or career. If you've been through the fire, then you know how the right advice can make the difference. I'm an executive coach who talk clients through crises regularly but the latest crisis I advised on came from the daughter of a client. Laura* recently graduated from law school and received a corporate job offer. She faced a crossroad. In times of hiring freezes, was it better to have a job or reject an offer that she suspected was incredibly low?
Laura needed a job, but the salary offered would not cover her expenses. However, if she rejected it, she didn't know how soon she would get another in these chaotic times? Her mother was worried that taking the job meant limiting her future earning capacity (few states make it illegal to ask for salary history when hiring). So, she put her in touch with me to work through the issue. Which begs the question, if your mother doesn't have a coach, how do you seek advice when dealing with a crisis?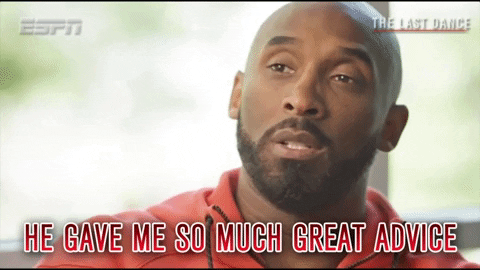 Article continues below advertisement
Where Should You Seek Advice
Everyone needs advice. As Arnold Schwarzenegger states in his foreword to Tim Ferris' book, Tools of Titans, "Without the assistance, advice and inspiration of others, the gears of our mind grind to a halt, and we're stuck with nowhere to go." The first question is, where do you go in a crisis?
Most start with the trusted people closest to them, family and friends. I met with Laura because she turned to her mother. This is a great place to start, and if you are right now in a crisis, begin there. But don't be limited to who you know. You need people with experience in the area you're struggling in, and you won't always find them among trusted family and friends.
Assemble A Board Of Advisors
Ferris's book is a great idea to replicate. He collated the advice he received from people he collaborated with in business and creative projects or interviewed for his podcast. But he was only able to do so because he assembled people in every area of his life who he turned to for advice. You should do the same. Make a list of the people you can turn to in crisis times because of their knowledge and expertise.
Start with the people you know: mentors, coaches, peers. Then, expand from there. You don't need to know people well to benefit from their advice. Books, podcasts, YouTube videos are great sources of advice in times of crisis. Google your issue and you will find experts offering free advice.
Article continues below advertisement
As award winning choreographer Twyla Tharp said, "Even today, when someone asks me how to find a mentor, I tell them, "Just go to Barnes & Noble and pull down a book from a shelf – pick out a writer, pick out a thinker. Pick out somebody who can teach you something, not somebody who's going to sit down and gossip with you."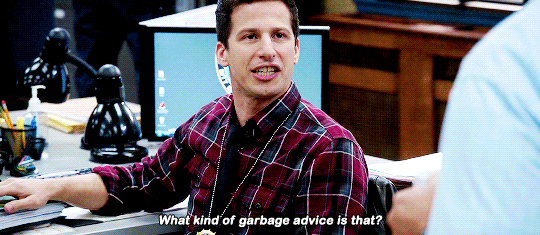 Article continues below advertisement
Why You Should Filter The Advice You Get
Searching for sources of great advice is the first step, the next is figuring out which advice to act on. Should you listen to your mother, your mentor or the person who just went through a similar experience and documented it on YouTube? The right advice opens new perspectives. It allows you to see angles and seize opportunities that you wouldn't see on your own. But the wrong advice can be costly.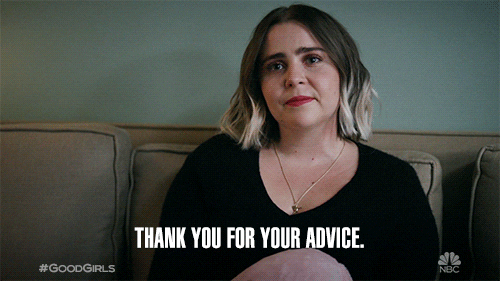 Article continues below advertisement
How To Tell If Advice Is Good Or Not
Ask yourself these three questions:
What's the person's perspective? You cannot consider someone's advice without looking at the perspective that motivates it. Do they understand you and your situation? Is their advice centered on not taking a risk to move or to grow?
What does "winning" look like to them? Are they seeking the same outcome as you? Do you think making money is the most important thing right now, but they don't (or vice versa)? Differences like these can mean that their advice will not be right for you.
Will I be okay if this advice proves to be wrong? You are ultimately responsible for the decisions you make. That's why it's always best to trust yourself and your analysis. If you follow your gut and the decision is proven wrong, you can learn from it. But if you take advice and it proves to be wrong, particularly if it went against your gut instinct, you will regret not trusting yourself.
We live in a time of an abundance of feedback, misinformation and unsolicited advice in every facet of our lives. Answering these three questions will help you decipher which advice to take in a crisis.
*Names have been changed for confidentiality purposes.