How To Transition Your Home Into Fall Coziness And Warmth
As the summer's warmth gives way to cooler days and leaves transform into various shades of orange, it's time to cozy up your home for fall. If you're wondering how to transition from those beachy vibes to the warm embrace of autumn, this guide is here to help. We'll walk you through simple steps to turn your space into a comfy, fall retreat – no design degree required!
According to author Eric Varne in "Fall Is the Season for Building Mindfulness and Resilience" for The New York Times, "Fall also brings with it bright, brisk days, pumpkin patches, and cozy sweaters," he states, "somewhere in the crunching leaves, crackling fires, and chilly air, you might locate a feeling of possibility, even electricity." Whether you're sipping on pumpkin spice lattes or enjoying the crisp outdoor air, there's nothing quite like the feeling of a well-prepared home during the fall season. This marks my third autumn in the charming state of Vermont, and I'm excited to share these ideas with you!
1. Layer your thicker textiles.
One of the easiest ways to transition your home from summer to fall is by swapping out your lightweight summer textiles for cozier options. Think about replacing your lightweight cotton throws and linen pillowcases with chunky knit blankets and soft, flannel pillow covers. These simple changes not only add warmth but also bring a touch of autumnal texture to your space. This not only adds warmth but also makes your seating arrangements feel more inviting and snug. Consider adding a soft area rug to define your space and keep your feet warm on chilly mornings.
Article continues below advertisement
2. Add fall-inspired colors.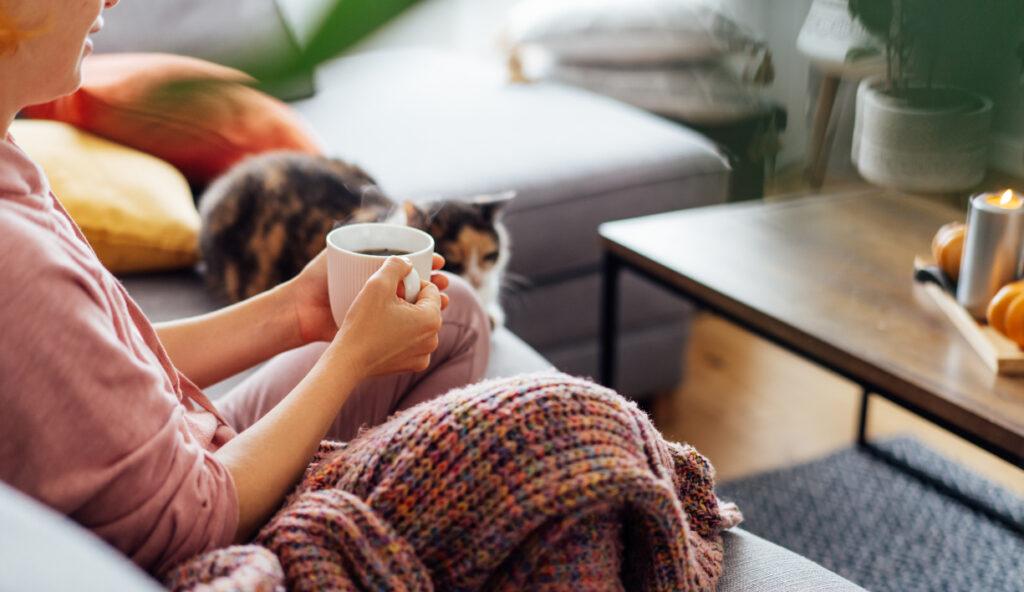 Changing up your home's color palette can make a big difference in creating a fall-friendly atmosphere. Swap out bright, summery colors for deeper, richer hues like warm oranges, deep reds, and earthy browns (my all-time favorite color palette!). Think about updating curtains, rugs, and even accent pieces like vases or artwork to reflect these cozy autumn shades. You don't need to repaint your entire house; small decor changes can make a significant impact.
For instance, having a cool mug dedicated to this season makes a difference in your early morning vibes. Plus, it gets you in the mood for the upcoming holidays!
3. Decorate with nature.
Fall is all about nature's beauty, so bring the outdoors in by decorating with natural elements. Get some pinecones, acorns, or colorful leaves to create simple, budget-friendly centerpieces or decorations. Fill a glass vase with these items for an easy and elegant seasonal display. You can also add some seasonal flowers, like sunflowers or mums, to brighten up your space and give it a fresh fall vibe.
And when it comes to the most fall-inspired food, it's hard to beat pumpkins! The great news is that pumpkin patches can be found all over the country, making it easy to grab some pumpkins for your home.
Article continues below advertisement
4. Warm up with lighting.
As the days grow shorter, good lighting becomes even more important. Swap out harsh, cool-toned LED bulbs for warm, soft ones to create a cozy ambiance. Consider adding some floor or table lamps with warm-toned lampshades to create pockets of inviting light throughout your home. And don't forget about candles! Lighting a few scented candles in autumnal scents like cinnamon, espresso beans, or apple spice adds a comforting aroma and a warm glow to your space.
5. Create a cozy reading nook.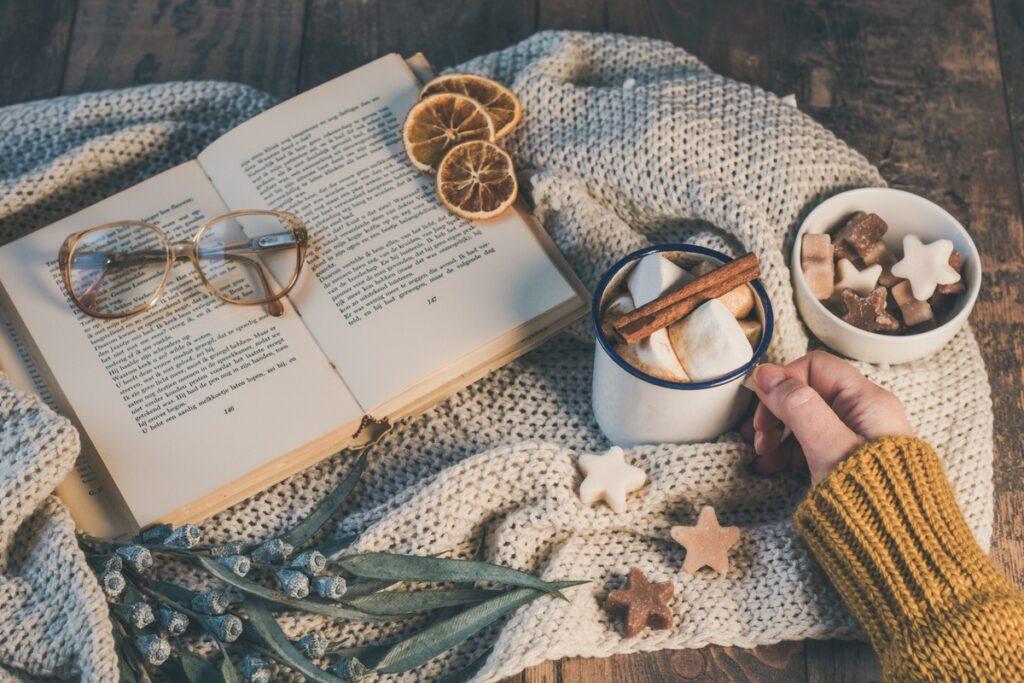 Set up a cozy reading nook in your home with soft cushions, blankets, and a shelf of your favorite fall reads. Make your seating areas more inviting for the cooler months ahead and you'll have a perfect spot to enjoy a good book while listening to the rain outside.
Transitioning your home from summer to fall is an enjoyable process. By making small changes in textiles, colors, decor, lighting, and seating, you create a warm and cozy atmosphere that's perfect for the autumn season. Remember, there's no need for a design degree or a big budget to achieve a nice fall ambiance in your home. The beauty of this season lies in its simplicity and the warmth it brings to our hearts.