How Women At The 2021 Met Gala Used Fashion To Make Powerful Statements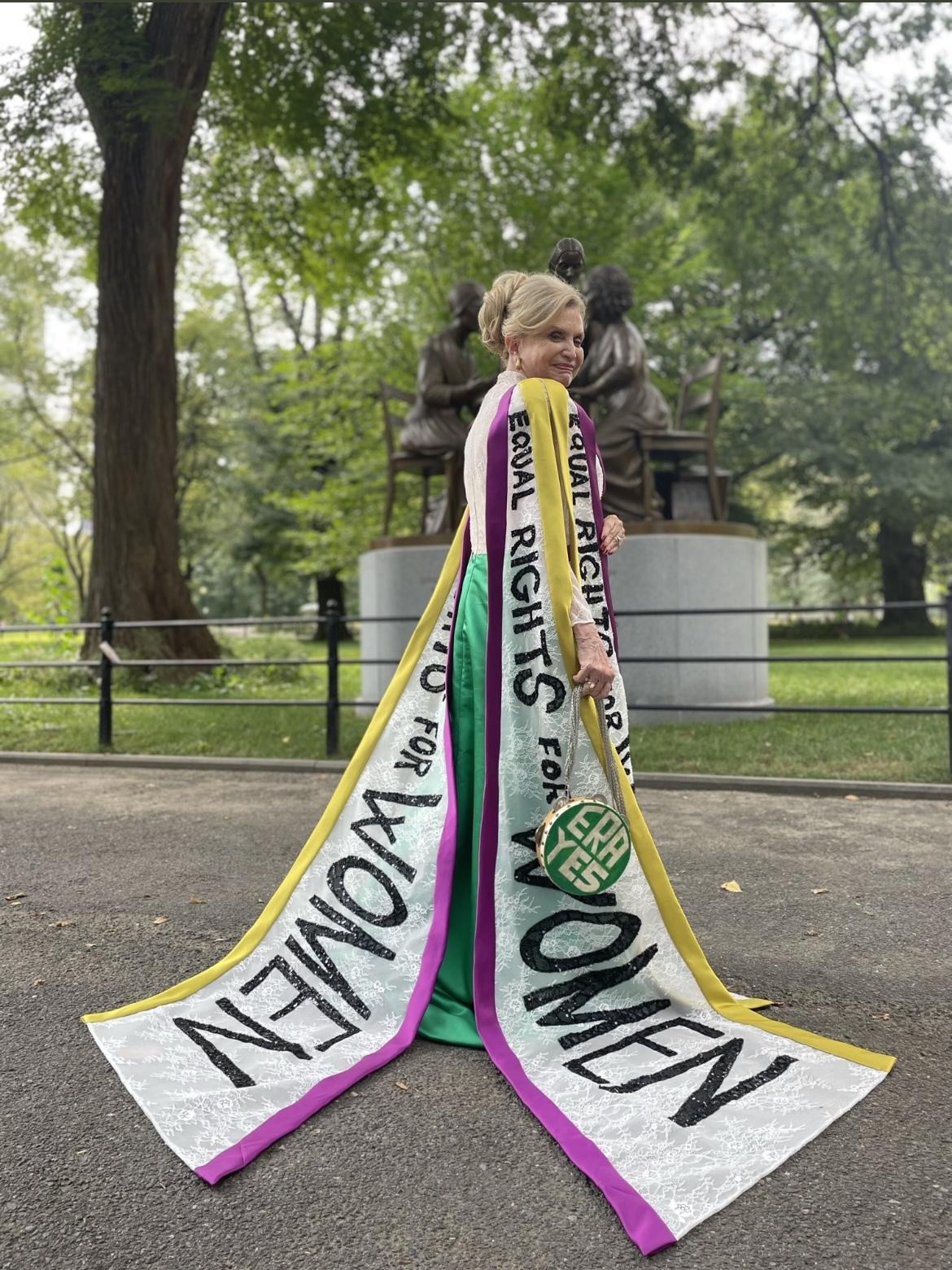 The women at last evening's Met Gala did not come to play. They came to slay and make powerful statements.
The Met Gala is known for bringing stellar looks talked about for your years to come. This year was no different. The 2021 Met Gala was originally supposed to take place in May but was canceled due to COVID-19. The "In America: A Lexicon of fashion," theme gave people a lot to think about.
Congresswoman Alexandria Ocasio-Cortez came wearing a white dress that stated in red, "TAX THE RICH," designed by Aurora James, "a sustainably focused Black woman immigrant designer," according to AOC's Instagram post.
New York Congresswoman Carolyn Maloney wore an outfit that stated, "ERA YES" and "JUSTICE FOR WOMEN." According to a recent People article published, the purple, white and gold colors represented the suffrage movement and her look was "an endorsement of the proposed Equal Rights Amendment, which would add a line to the U.S. Constitution prohibiting discrimination on the basis of sex."
Although one of our favorite star-studded women, Zendaya, did not make an appearance, a few of her Euphoria castmates like Storm Reid, Barbie Ferreira, and Hunter Schafer came to make a splash. Overall we were pleased with the outcome for this year's looks. While there are more looks than we can list that dazzled us, below are five looks that blew us away.
1. Storm Reid
Article continues below advertisement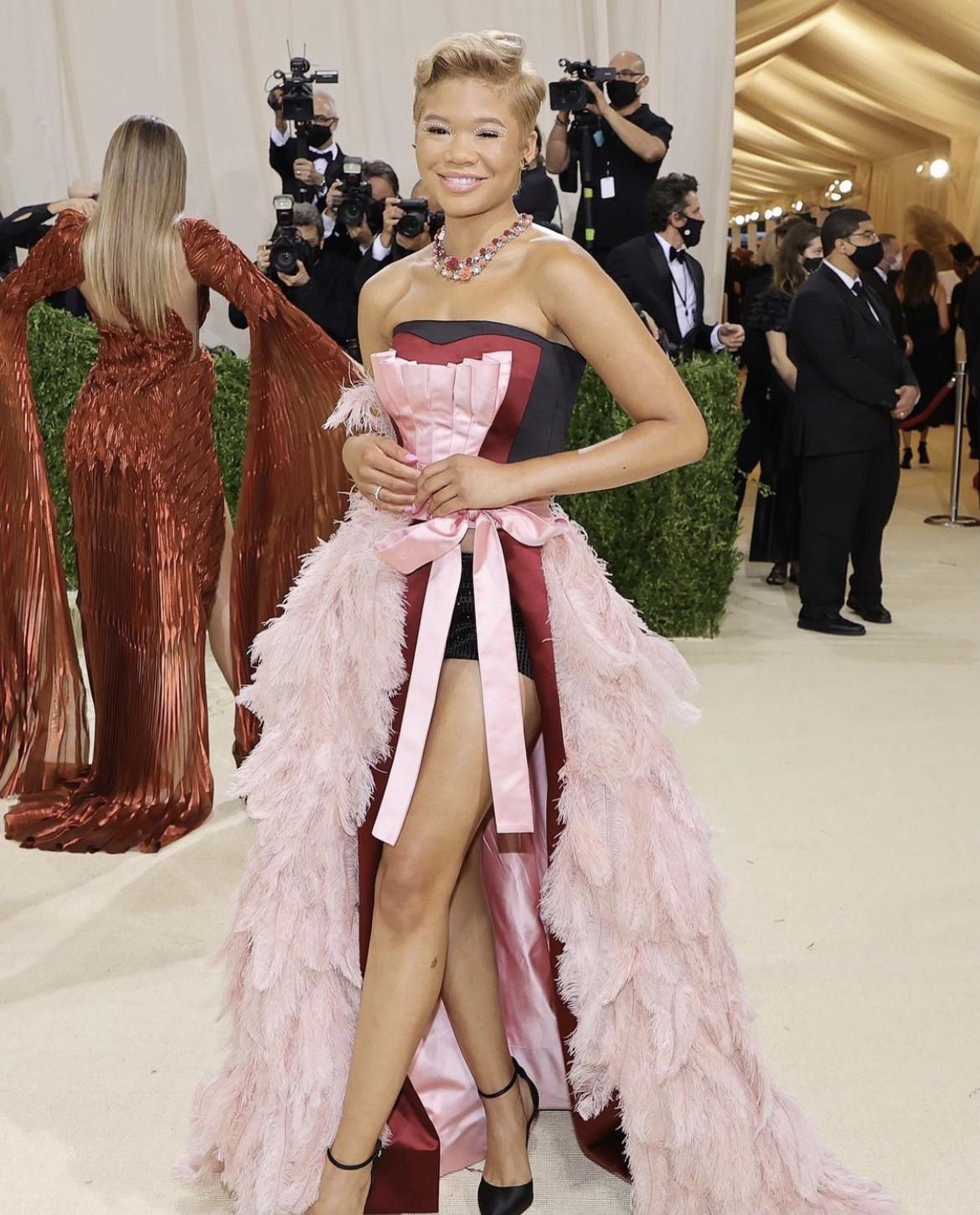 Storm Reid graced us with a beautiful outfit reveal. Not only did her Prada outfit make a statement, but her freshly cut and dyed hair brought us a bold look that we never knew we needed.
Article continues below advertisement
2. Amanda Gorman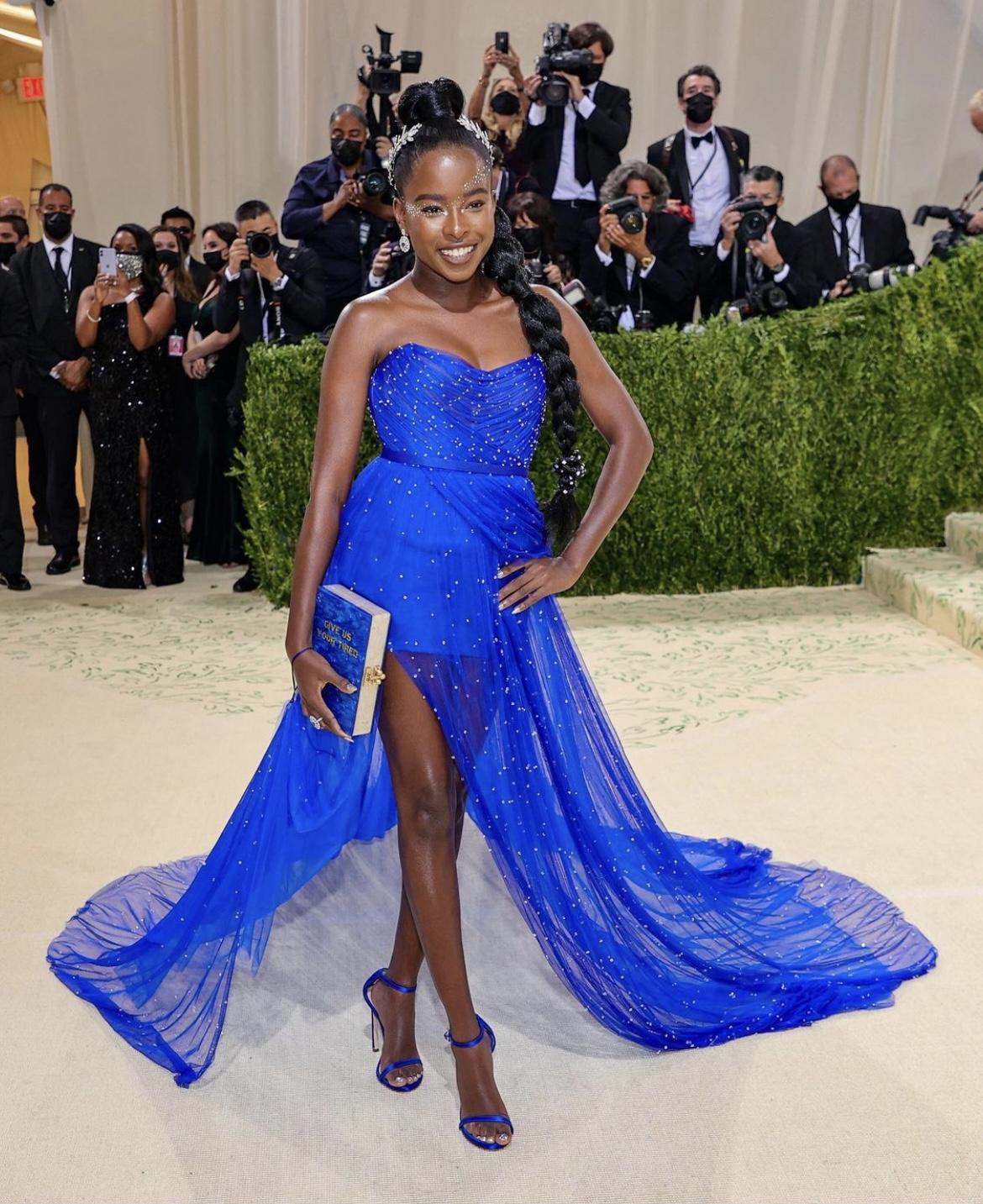 Article continues below advertisement
The inaugural poet, Amanda Gorman, came with a crystal-studded blue look by Vera Wang that was captivating. Just as she moved much of the country at the start of the year with her poem entitled, "The Hill We Climb," her statue of liberty-inspired look styled by Jason Bolden caught our attention. In her hand, what appeared to be a bag was shaped like a book reading, "GIVE US YOUR TIRED."
3. Chloe
Article continues below advertisement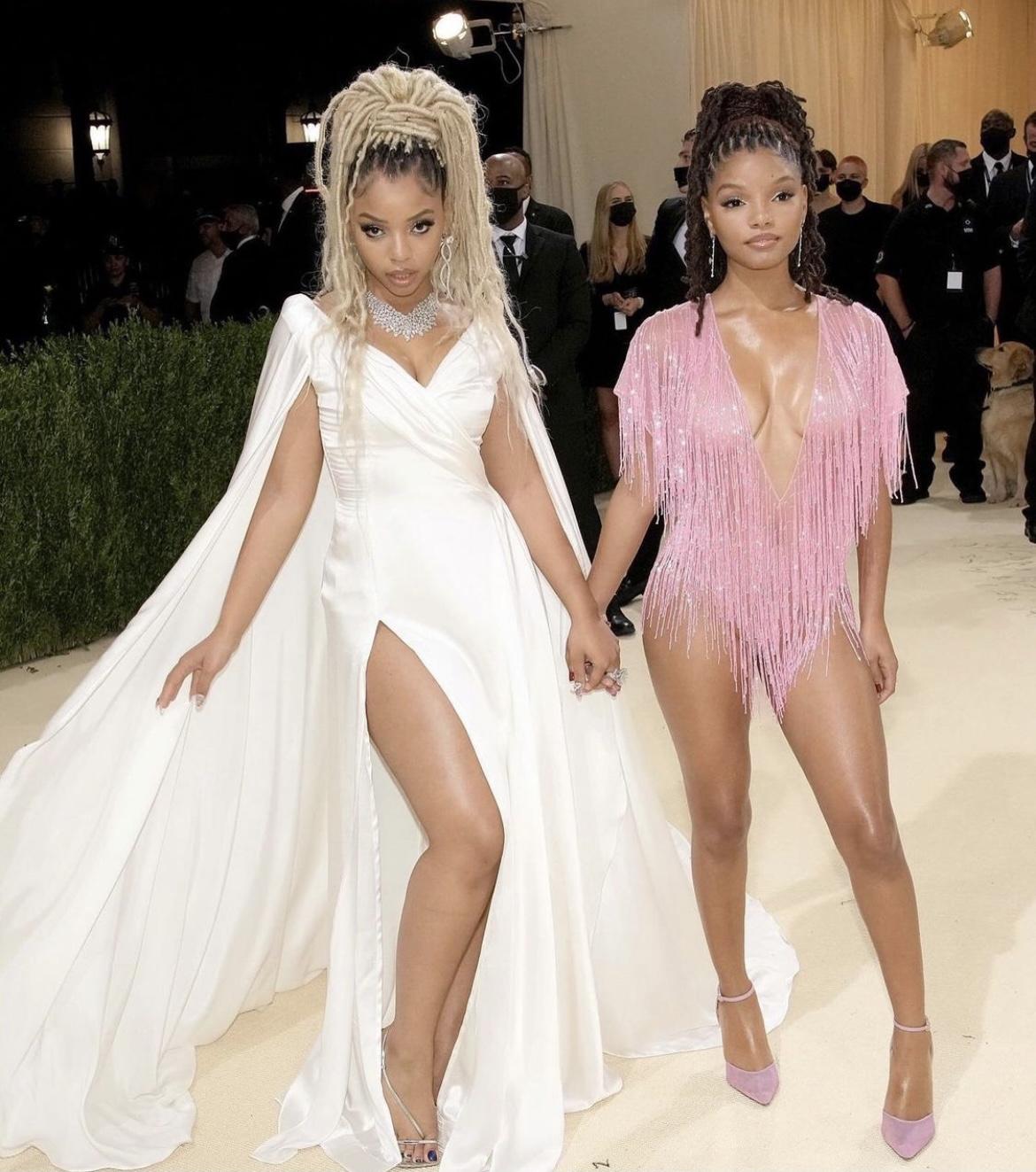 In the words of Chloe, "Lord, have mercy." After performing at the VMAs the night before, which took place at the heart of Brooklyn, the Barclays Center, Chloe's look made her look like the perfect angel. Wearing a custom Rodarte look, Chloe looked both elegant and fierce.
Article continues below advertisement
4. Halle
Halle also came to the Met Gala, wearing a custom Rodarte pink look with hanging fringes. If one thing can be said about Chloe and Halle, it is that their sisterly love shines through always. This sister duo stood hand in hand together, but also let their individual sparks shine brightly.
5. Ciara
Article continues below advertisement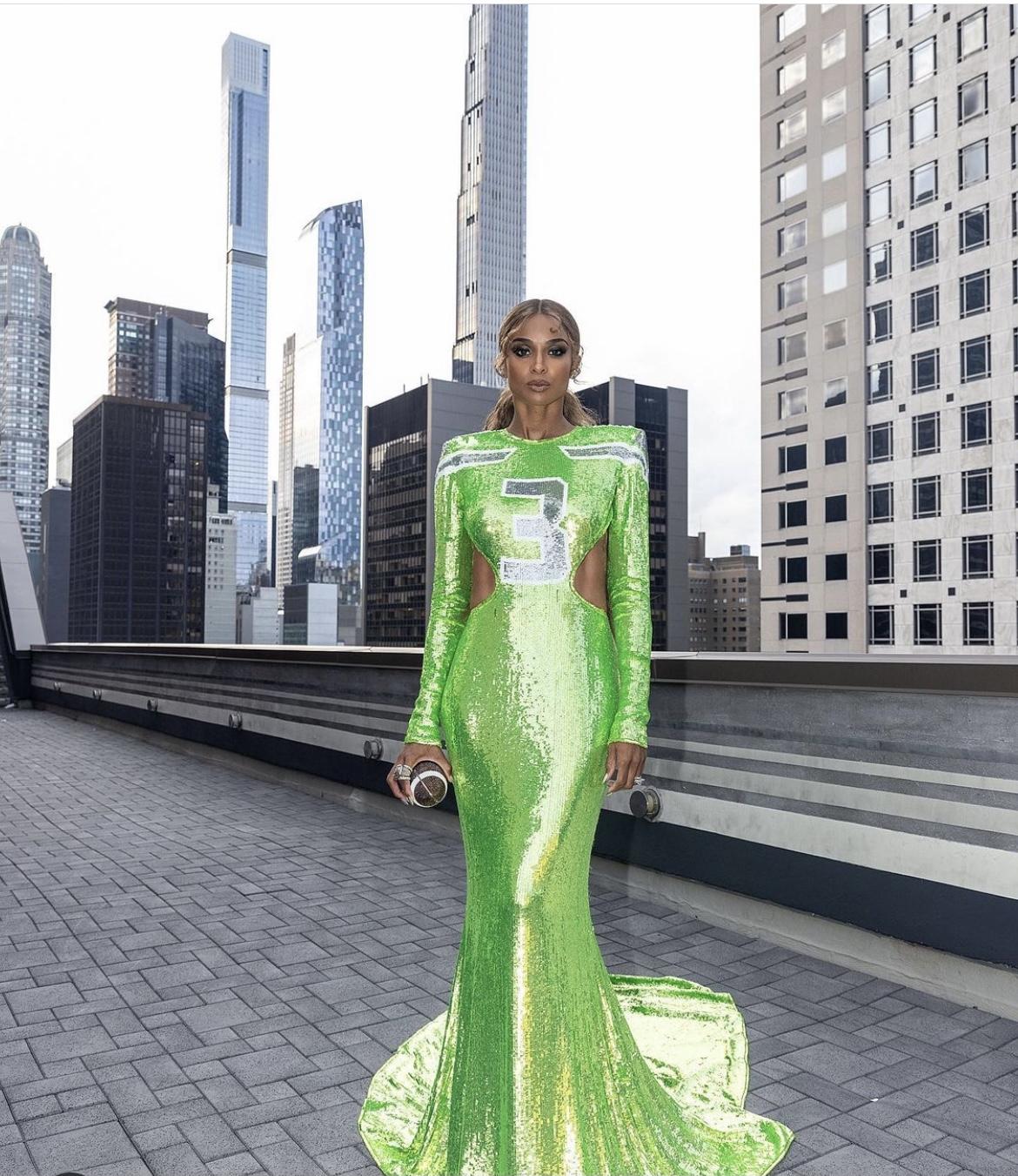 Ciara's look was an absolute touchdown. To have been able to score this look must have been magnetic. From the number 3 on the front of the dress to what appeared to be a handheld football bag in her hand, she was all shimmered out. Designed by fashion designer Peter Dundas, Ciara wrote in an Instagram caption stating, "My Hubby's color rush Seahawks jersey transformed into a dress + His Super Bowl XLVIII ring = Everything." Her look truly was "everything" and brought sports to the runway.
Without a doubt, the Met Gala is where conversations can begin and statements are made. And the women this year made some noise. We look forward to next year's statement pieces.