The White House Plans To Throw A Bash Celebrating Independence From The Virus On July 4th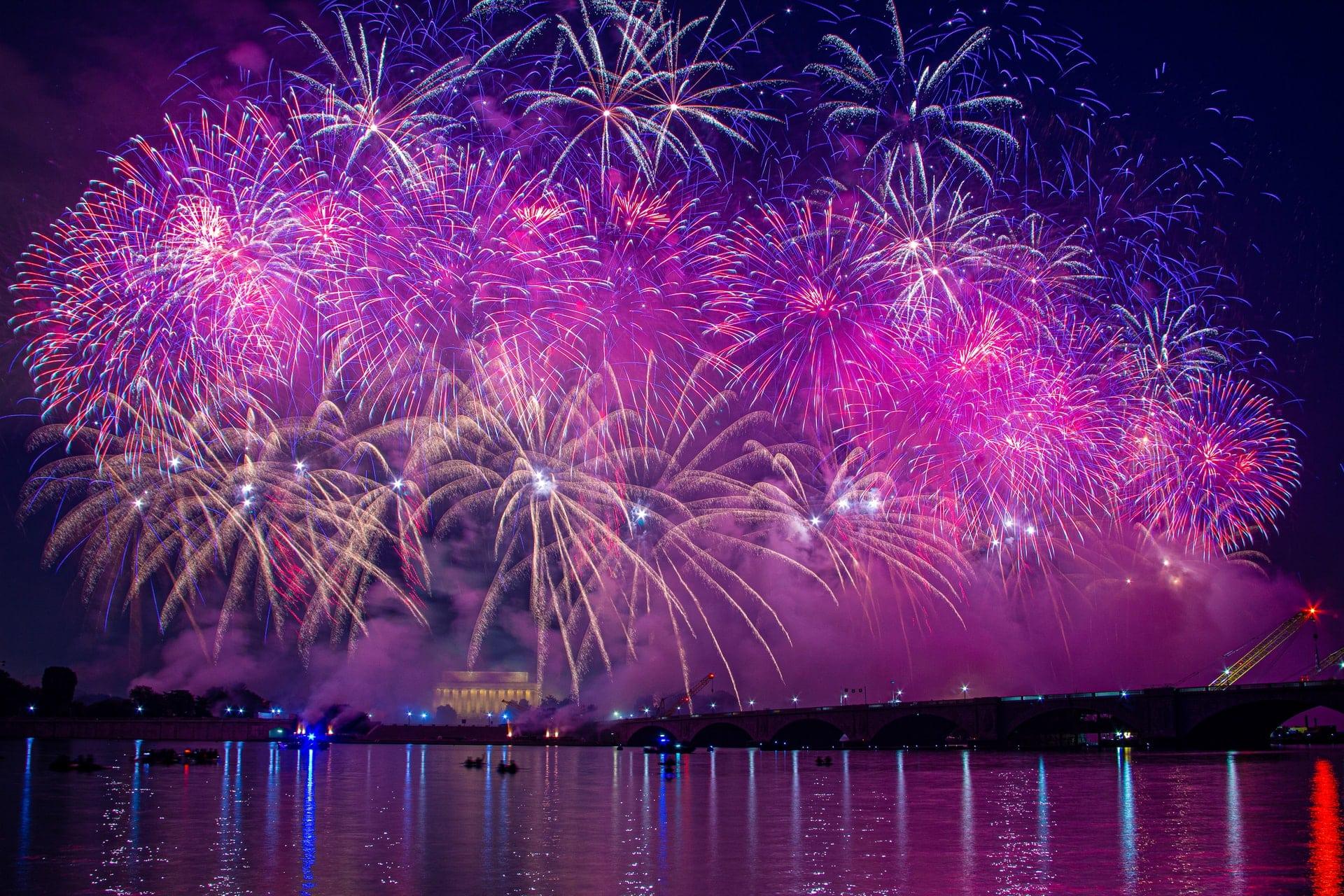 By
Rita Pike
Jun. 16 2021, Published 4:33 a.m. ET
This year, President Biden wants to give July 4th a new bent on independence – from the Coronavirus pandemic that has shut down the world for more than a year.
The goal for the nation is to hit 70% vaccination for citizens, though at this point that goal is looking less realistic thanks to the many reasons folks are opting not to become vaccinated against the often-fatal virus. The nation passed its deadly milestone of 600,000 deaths from the virus this week. Currently 173 million people – around 52% of United States residents and citizens – have received at least one dose of the vaccine, with about 43% fully vaccinated, according to the CDC. (You can see partial or full coverage on the Mayo Clinic map.)
The White House isn't taking these statistics as a downer, though. The death rates, despite the growing overall number, have dropped significantly from previous times since the virus hit the USA in 2019. The National Month of Action (June 2021) is seeking to mobilize national organizations, community and faith-based partners, local governments, social media influencers, celebrities, volunteers, and businesses to take action to end the pandemic through vaccinations. The Vice President is also leading a National Vaccination Tour to encourage communities to participate, nationwide.
In early June, the President announced actions to make getting vaccinations easier, along with the mobilization of education and outreach programs and incentives to encourage more people to help the nation get back to "normal."
We've seen significant progress, with a 90% case drop and an 85% death rate drop since January 20 this year.
President Biden plans to host first responders, essential workers, military service members and families on the South Lawn of the White House for a cookout and fireworks display over the National Mall. More than 1,000 guests are expected.
Article continues below advertisement
On the one-year anniversary of the pandemic on March 11, President Biden has hope for smaller gatherings. "By July the 4th, there's a good chance you, your families, and friends will be able to get together in your backyard or in your neighborhood and have a cookout and a barbeque and celebrate Independence Day. That doesn't mean large events with lots of people together, but it does mean small groups will be able to get together." The White House also hopes similar larger celebrations will be safe across the nation. How far we've come.
Officials say that the Fourth of July will serve as an unofficial kickoff for the new phase in the U.S., with hopes of turning the page on the impact of this worldwide crisis on our nation.
White House officials say, "America is headed into a summer dramatically different from last year. A summer of freedom. A summer of joy. A summer of reunions and celebrations."