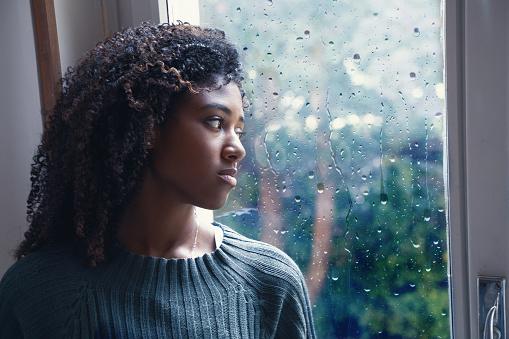 Intentional Support And Resources For Tackling Suicide Amongst Black Women
By
Chazley Williams
Oct. 5 2021, Published 4:20 a.m. ET
Suicide has become a leading cause of death in the U.S. It has especially been a target cause for teens and young adults in recent years as it is now the second leading cause of death among 10 to 34 year-olds. Within the last two years, there have been more Black women and Black girls committing suicide or speaking openly about thoughts of suicide. Actual suicide death rates for Black American girls ages 13 to 19 increased by 182% from 2001 to 2017, according to a 2019 study published in the Journal of Community Health.
Suicide is one of those taboo topics that is hard to discuss. Even with September being Suicide Prevention Awareness Month many do not desire to bring light to the conversations surrounding it. It is considered a stigma in the Black community. Mental health has always been hard to discuss in the Black household but within the last few years more people, especially millennials have been more open to discussing it. Mental health is nothing to be embarrassed about, we need to begin to break the stigma of not discussing it and get our family and friends the help they need.
Breaking The Stigma
To begin discussing it we must address some myths about suicide in the Black community. One of the most popular myths, dates back decades ago, which is that suicide is a "white thing," and Black people don't kill themselves. Authors of "It's a white thing:" An exploration of beliefs about suicide in the African American community Kevin Early and Ronald Akers' interviewed with Black pastors and determined that Black people are accustomed to struggling through life challenges without succumbing to suicide and that Black people see suicide as a "white thing."
Article continues below advertisement
Admitting to struggling with mental health issues has been seen as weakness in the Black community. The stigma of not discussing mental health in the Black household comes from many things but many have said it's been known to be from the lack of wanting anyone in their business, the pride one has been known to have in the Black household or that Black people have always been told by their elders to just pray on their issues instead of seeking the help needed. For Black Women admitting they need help takes away from the illusion of being a strong Black woman.
In June of 2020, the news that 39-year-old TV writer Jas Waters (aka JasFly) had committed suicide was a shock to the media and Black community. She was most known for her writing on NBC TV show "This is US", a show that has been known to openly discuss mental health. Last year, singer and reality TV star Tamar Braxton was hospitalized after a suicide attempt. From celebrities such as Taraji P. Henson to Naomi Osaka our young Black women have been speaking out on mental health struggles. Taraji P. Henson recalled in an interview with Daily Pop, "I went to sleep and kept imagining that gun, I knew that I had to get it out of my head. I knew that I had to say it, because if I didn't say it, if I keep it to myself, then you think about it so much it, then it becomes a plan." Henson created The Boris Lawrence Henson Foundation in 2018 to provide support and bring awareness to mental health issues that plague the Black community.
Article continues below advertisement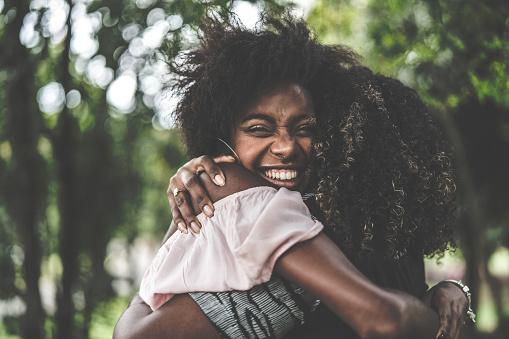 Article continues below advertisement
How We Can Help Our Black Girls and Black Women
Recognizing the signs of depression and suicide in a loved one can be serious. The first lifesaving step is getting them the help they need, to do this, we need to be open to those tough conversations. These talks must start young if we want to see the trend change, we must begin discussing mental health in our families. "Black women are more likely to seek support from their friends and family than from a mental health clinician," says Kamesha Spates, Ph.D., assistant professor of sociology at Kent State University and co-author of the study I've Got My Family and My Faith: Black Women and the Suicide Paradox. We must encourage our sisters, mothers, and daughters to take it a step further and seek medical attention.
There are resources available for Black women to help find Black therapists and provide needed support for mental health such as:
Article continues below advertisement
If you or anyone else you know needs immediate help call the 24/7 Crisis Hotline at 1-800-273-8255.