Interview With Kristal Hansley: The First 90 Days As The First Black Female CEO In Solar Energy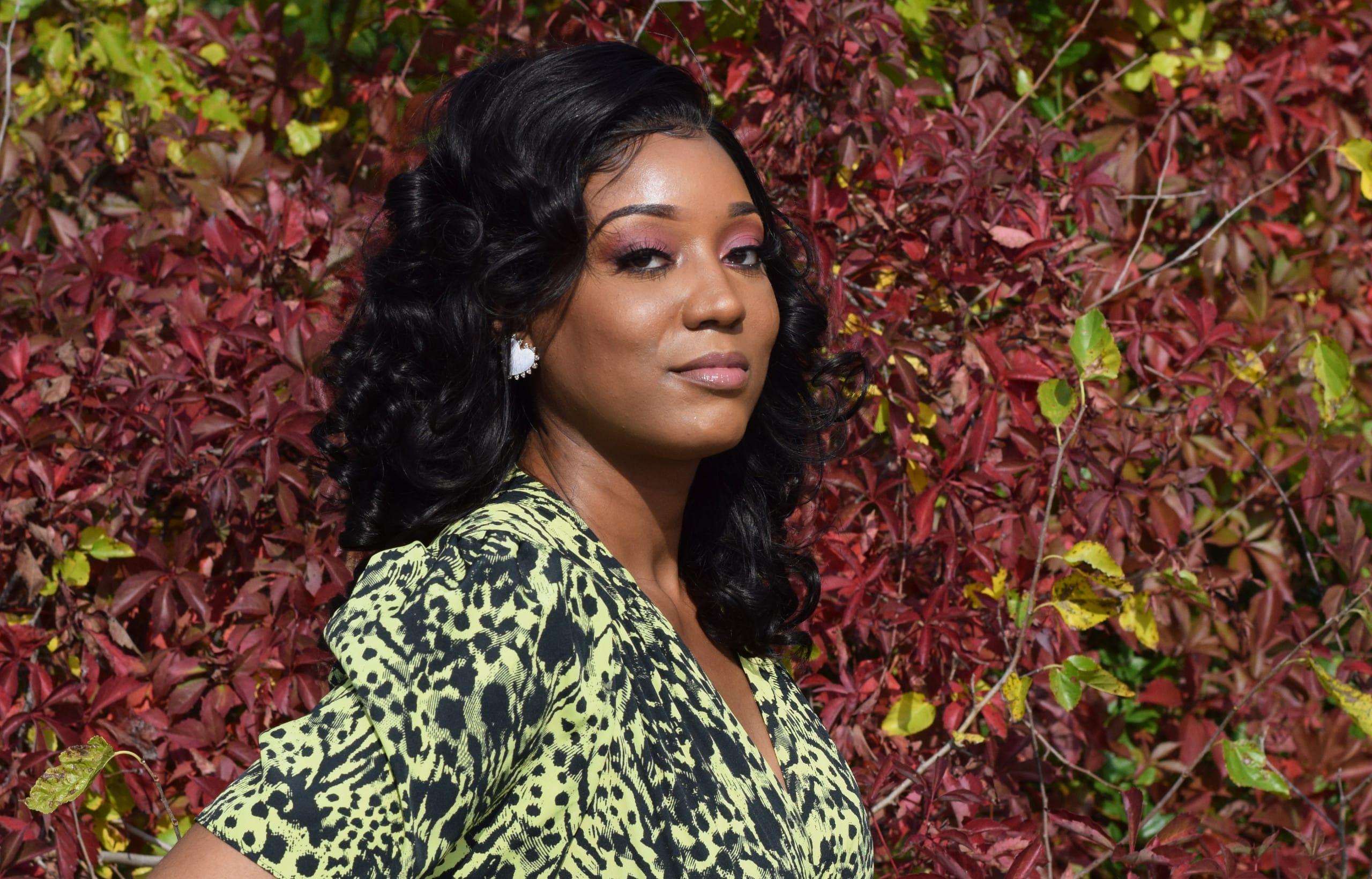 By
Rita Pike
Dec. 25 2020, Published 3:00 a.m. ET
The internet went into a frenzy after hearing about, Kristal Hansley, the first Black female CEO in the solar energy arena. After nods from Black Enterprise and Vogue Magazine, Hansley quickly became globally recognized as not only the head of WeSolar, but also an ambitious woman that is on a purpose-driven mission to make a difference in the solar energy industry.
I interviewed Hansley, the founder, and CEO of WeSolar who is working tirelessly to help people become aware of the solar energy programs available to folks who don't own their homes, and educate them on how to take advantage of this energy to save money and save the planet.
I was able to chat with Hansley this week and learn not only about the programs, but what it's been like launching a massive project during the coronavirus pandemic, being the CEO in such a time as this, and what those first 90+ days have looked like.
Article continues below advertisement
Rita Pike: What first interested you in solar energy?
Kristal Hansley: I was a former Capitol Hill staffer, with about 10 years in government, government affairs, and Community Affairs. And while working on Capitol Hill, I was keeping my ear to the ground and watching what was going on at the state level in Maryland [and DC]. They passed the Clean Energy Act. And a component of that was the community solar pilot program, which allows low-income, middle-income everyone to have access to solar energy. I joined a startup that was one of the very first companies to bring community solar online in Maryland.
My role was critical in that organization to help bring on the first low to moderate-income solar farms to Baltimore. I actually moved to Baltimore to help with the outreach and the lobbying and setting up the structure for that for my previous employer that was a part of the initial efforts of bringing that initiative to Maryland.
Article continues below advertisement
And after a few years, I got a chance to kind of see what the program was. And I thought "I'll be able to make a few changes, in a sense, if I'm the head of the table, and under my own organization." The pilot program is in place, the laws available, and I had the contacts, I was boots on the ground. I've led a lot of the community efforts, and I knew that if I started my own thing, I [could] do it in my way. And on my terms and fill in the gaps that I saw that was missing."
Rita Pike: What have the first few months of being the CEO been like for you?
Kristal Hansley: It wasn't as if I was new to the industry, because I already had two and a half to three years [experience]. And so, when I launched, I was already working on a contract with serious deadlines, trying to scale. Also, I had a lot of momentum from my very first precedent, which was Black Enterprise. And so within the first 60 days alone, I was being inundated with phone calls from all over the world. Emails, speaking engagement requests… but at the same time, just a lot of young students reaching [asking] how they could look into the field and for mentorship. So, that was really inspiring and really keeping me going because I wasn't really sleeping. It was [also] challenging because we were in the middle of the pandemic. I had some very hard deadlines as far as making sure the solar farms that I was contracted to by my previous employer was still scaling. [I had meetings with] sales team and marketing in the middle of all this. But, also, right off the gate, [this was] my very first business endeavor. [I was experiencing] a lot of sleepless nights…trying to scale pretty quickly, in real-time. And being you know, I was brought in in the 11th hour on that contract, you had a serious deadline. So, the first 90 days were just crazy.
Article continues below advertisement
Rita Pike: How are things going for WeSolar?
Kristal Hansley: So, I launched in the middle of the pandemic, so I could foresee what the climate was going to be as far as lockdowns and social distancing. But I scheduled the first three-quarters of the business because solar utility-scale and large solar farms can take anywhere between a year and a half for development and contracts and [things]. So, my first days would just be just launching, and I'm focusing on business developing, getting contracts in the door, bringing decisionmakers to the table different parties, and just getting the deals done. And then the next following years, it's just working on the customer acquisition. So that to me, created the way to make the contacts. I don't have to be boots on the ground, I can get my team together, get the investment money. Things are slow down, but behind the scenes, you can still get a lot of stuff done.
Article continues below advertisement
Rita Pike: So, most people when they think of solar energy use, they think of rooftop solar. So how does it work with WeSolar, if you don't have a roof?
Kristal Hansley: To simplify it, you have an offsite location, it powers your local grid, you connect with the solar online, we assess your energy needs. And then you receive the solar energy credit directly on your utility bill, which you have been paying every month anyway. But now you get a discount for going solar. You're saving money, you're saving the environment.
Article continues below advertisement
Rita Pike: Is there anything else you'd like to share with our readers about your solar energy world life as a CEO or being a woman of color in this kind of position?
Kristal Hansley: [As a CEO] every day you're going to have challenges and you're going to have to make executive decisions. I consider myself a visionary. I think you have to be a leader but not all leaders are visionaries. And so I think just trusting your gut – going with that. Surrounding yourself with really smart people using discernment. But also having fun at the same time. Just being remote, isolated in the pandemic… you have teachers and homeschooling, you have remote learning and a lot of women and men already had a lot on their plates as being executives. But now they're also teachers and taking on these other responsibilities. And so, for me, I just think it's just balancing and not feeling afraid to reach out to your friends and family to say 'I need help' and calling on your community.