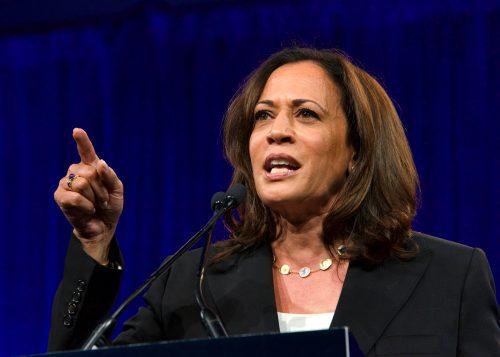 Kamala Harris And The Power Of The South Asian Vote
By
Sini Stephan
Oct. 7 2020, Published 4:55 a.m. ET
It was announced on August 11, 2020 that California State Senator Kamala Harris would be Joe Biden's Vice Presidential running mate for the 2020 Presidential election. Harris is the first African American, the first South Asian American, and third woman in United States history to run for the office of Vice President under a major political party.
The Power Of Representation
Harris' nomination is both historic and necessary as the nation calls for more representation of Women of Color in politics. Born to immigrant parents, her father hailing from Jamaica, and her mother from India, Harris identifies as a Black woman with Indian ancestry. As a result, Harris' nomination brought forth a naming and acknowledgment of the South Asian identity in American society where it has often been erased. This erasure is exacerbated by the use of the monolithic label "Asian", which often refers to East Asian people within the US rather than South Asians or Brown folx. What it meant for young girls and Brown Womxn like myself, was the harnessing of power in that representation.
To specify, Harris is not only of Indian descent, but also of South Indian or Dravidian descent, an identity that is underrepresented even within Indian mainstream media and politics. Dravidians are considered to be a mix of both indigenous and agrarian peoples from the South Asian region whose languages include Tamil, Malayalam, Kannada, Telugu and various others. Harris' mother and Harris herself are of Tamil origin in both ethnic identity and language.
Article continues below advertisement
The Significance Of The South Asian Vote 
South Asians are one of the largest growing demographics in the United States with a population of 5.4 million. Out of 5.4 million, 4.4 million are Indian American. In fact, the PEW Research Center indicates that Indian Americans are the fastest growing immigrant group within the US with the third-largest population after Mexican and Chinese immigrants respectively. Indian Americans also have the highest educational attainment rate than any other racial or ethnic group within the US where we are overrepresented as university graduates. Subsequently, the median household income of our population averages over $100,000, which is significantly higher than any other racial or ethnic group in the nation even when compared to white median household incomes. As a result, Indian Americans wield the largest buying power amongst Asian American groups, at over 283 billion dollars. This makes Indian Americans one of the most populous, educated, and wealthiest groups in the US by which we are able to create a significant impression in American politics.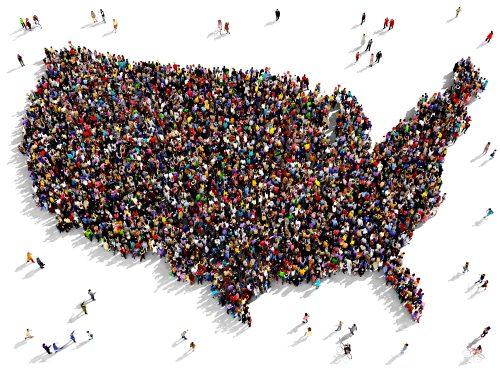 Article continues below advertisement
We see this impression first hand in the state of Virginia where Asian Americans turned a red state blue between the years 2015 to 2019. Tavernise and Gebeloff of The New York Times cite Lakshmi Sridaran, of South Asian Americans Leading Together who shared that between 2000 to 2017 the South Asian population in the South tripled to 1.4 million, which reveals that a third of South Asian Americans live in Southern states.
Of the 5.4 million South Asian Americans in the US, 2.5 million are eligible voters. While there are a few South Asian groups that are red-leaning, we see that by majority, South Asians often vote blue. In 2016, Indian Americans held one of the largest voter turnout rates than any other immigrant group in the country. As the South Asian population increased in the South, we also began showing up to the polls en masse and running for state and local offices. This created a shift in Virginia politics over a 4 year period and slowly turned the state, blue-leaning.
The power of the South Asian vote will be critical in this year's presidential election, particularly in battleground states such as Texas, Arizona, North Carolina and Florida where South Asians contribute to the fastest growing metro areas, with populations over 5,000. Harris' presence on the American political stage has amplified the value of the South Asian community in ways that identify our marginal impact. Now, more than ever before, our human and financial capital is being recognized by national parties who previously discounted and dismissed the importance of our participation in American politics.