Kyla Pratt Talks Latest Arts Advocacy And Why It's Important For Youth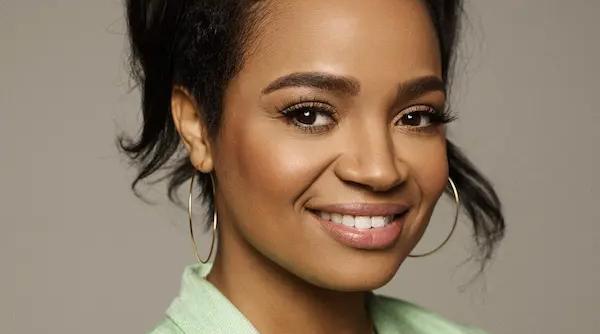 Kyla Pratt, in her own words, "loves the kids." That's why the mom and veteran actress supports causes that involve the enrichment of young minds. Growing up, Pratt was encouraged to pursue her passion for acting by her mom, who was also an actress, and got a lot of her education by actually working on popular movies and TV shows like One on One, Dr. Dolittle and more.
However, when it comes to the arts in general, most kids across the United States are often unable to tap into their creativity due to lack of access, resources, and investment in arts programs in schools. This is especially true for Black students, who often live in areas that according to the American Academy of Arts and Sciences, have experienced a 49% reduction in arts education. As a solution, Pratt has partnered with Popsicle and the National Arts Education Association to launch Stick With Art, a contest geared toward bridging the arts gap in Title 1 schools nationwide through visual art.
"Popsicle recognizing that our schools, especially in certain areas of this country, don't get the same funding as in other areas, and don't have the same opportunities is amazing. There's no way I wouldn't want to be a part of something like that," Pratt tells Her Agenda. "Kids being able to use their imaginations helps them to be able to see the world in a brighter way, in a bigger way, and I think it's extremely important to have arts in all of our lives in any capacity."
Popsicle invited art teachers in Title 1 schools to participate in its online contest, which ended December 18. The task is to share student popsicle stick creations via Instagram using #StickWithArtContest for a chance to win money for art supplies and a grand prize of funding for their schools' art department.
"I've been using popsicle sticks to build things my entire life. My daughter just came home not long ago with a popsicle stick bridge," says Pratt. "This is an amazing opportunity to talk about how important art is."
Forty winning teachers will receive $1,000 to help support the cost of art supplies for their students, which often costs the average art teacher $750 out of pocket each year. Four winning teachers will receive an additional $10,000, and one teacher will receive an additional $20,000 to enrich their schools' art department, and elevate creative minds.
"Learning how to be creative, no matter what, is going to help kids in any field they decide to go into.Just because a kid loves drawing or creating or building or dancing or singing, it doesn't necessarily mean that they're going to become that in a professional way but it still might open up their mind and their energy to be better in different spaces," says Pratt. "You can become an architect and need to know how to create. You can become an accountant, there are so many ways that being an artist can open up your mind. It can help you in so many different aspects of your life as long as [adults] don't limit children and the possibilities."
Visit Popsicle.com for more information on further initiatives and cool information on advocating for creativity among children.