Watch: LisaRaye McCoy And Claressa Shields Team Up For 'The Pink Fight'
LisaRaye McCoy has tapped into her director skills, once again, for The Pink Fight, a breast cancer awareness film starring boxer and acting newbie Claressa Shields.
In partnership with MegaMind Media and BET Her, The Pink Fight centers on a young woman named Tomeka (who is a boxer). She is the picture of great health on the surface, however, she quickly learns that sometimes good health isn't enough to avoid the pitfalls of breast cancer, which can be hereditary. Upon being reminded that her mother died of breast cancer and that she has the chance to empower herself through early detection, she conquers her fear of going for a checkup after feeling a lump in one of her breasts.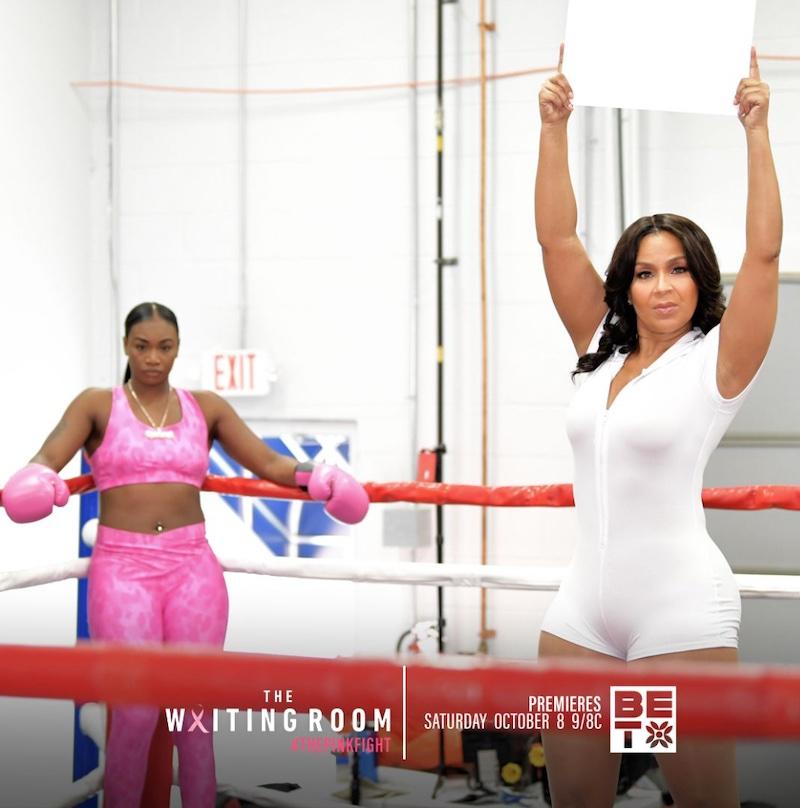 "This is [BET Her's] fourth season—fourth year—of partnering up with MegaMind Productions, spearheaded by Tressa Smallwood, that has given Black female directors an opportunity to be able to spread breast cancer awareness," LisaRaye tells Her Agenda. "Being a Susan G. Komen ambassador years ago — my family has been attacked by breast cancer. Some survived, some did not. I've run my first 5k marathon due to breast cancer awareness, so when the opportunity came and I read the script and saw that it was about a boxer, I took to social media. I knew about Claressa [and that if I could get her], it would set my project aside from everybody else's."
The Pink Fight, which premiered on Oct. 8, is part of BET's "Her Stories" series, which focuses on women-centered short films created by Black women filmmakers. (Actress Tichina Arnold also made her directorial debut via the series).
Watch the interview above with Her Agenda host Starr Rocque, actress LisaRaye McCoy, and boxer Claressa Shields, and check out more on the film series via BET Her.