LOCAL HERO: Kiesha Preston – Single Mom, Activist And Advocate For The Marginalized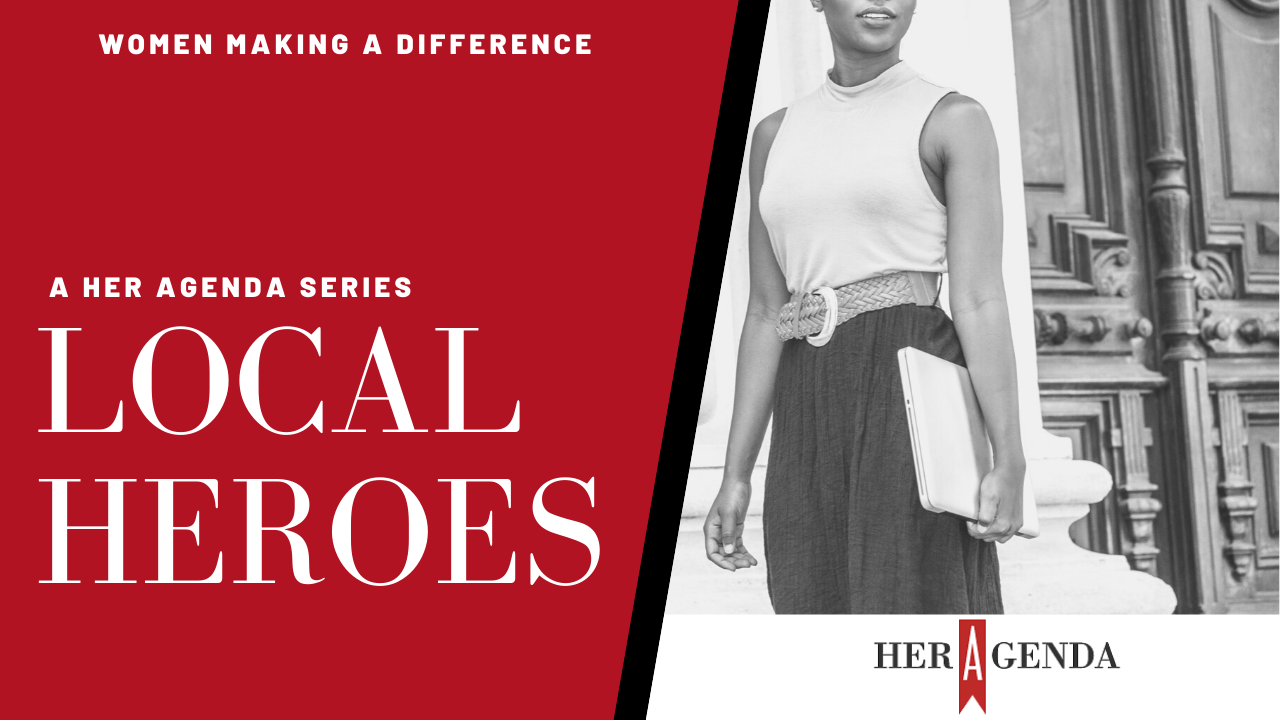 By
Rita Pike
Sep. 11 2020, Published 4:44 a.m. ET
This article is part of our Local Heroes series where we spotlight women who are making positive contributions to their community.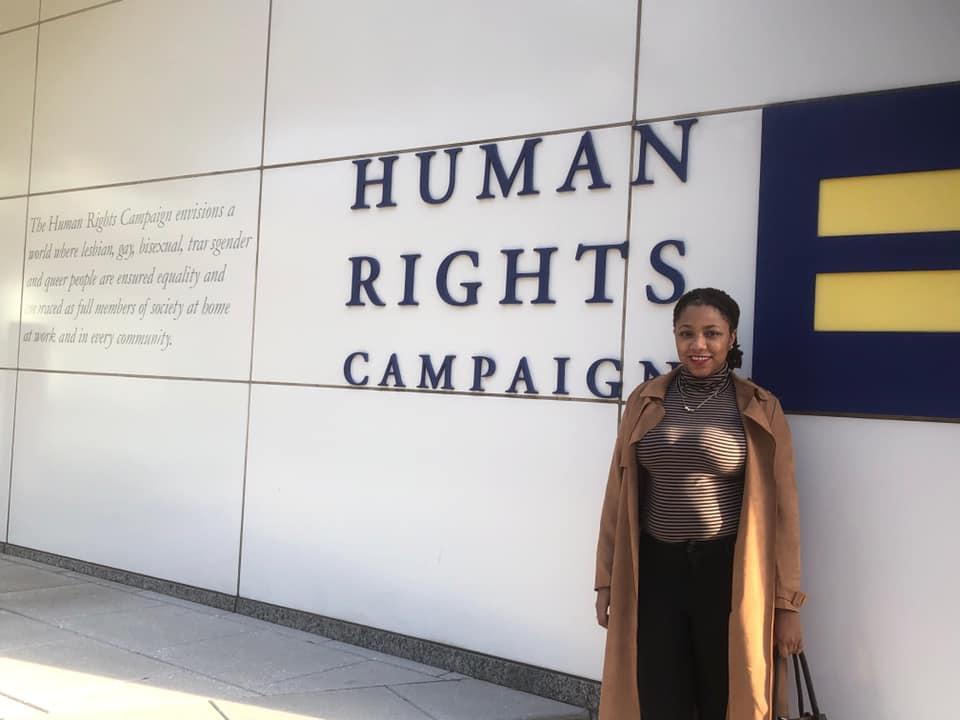 When I've heard folks call someone a supermom, I've instantly envisioned someone who runs all the errands, takes care of the home, and cares for the kids with great tenderness and wisdom. Earlier this year, I had the awesome privilege of meeting someone who expands my definition of supermom: Kiesha Preston.
Article continues below advertisement
She introduced herself to me as "an activist, community theatre actress, and domestic violence survivor from Roanoke Virginia. In the process of leaving an abusive marriage, I discovered a ton of flaws in the legal system and decided to work with my local delegate to fix them. I created the Domestic Violence Victim Protection Act which helps victims leave abusive partners by preventing housing discrimination based on credit. Statistics show that 99% of victims have their finances ruined by abusers which creates a barrier that prevents a lot of us from escaping."
This incredible bill, thanks to Preston's tireless efforts and partnership with Virginia State Delegate, Sam Rasoul, and a team of attorneys, was signed into law on March 23, 2020.
Why This Bill, Why Now?
Preston's passion for this important issue was aroused thanks to her own experience, in which ending her abusive relationship in 2016, she found herself with "zero dollars, no job, and three kids."
When she and the kids were safe, she took out a protective order against the abuser, but soon after, he went after her finances. Preston stated that "He drained our joint bank accounts, refused to pay court-ordered child or spousal support, and…my credit [was] destroyed. Eventually, my home went into foreclosure but by that time I had found a decent paying job. I was earning more than enough money to pay the bills, but I couldn't get approved for apartments due to consistently failing the credit check requirements."
Article continues below advertisement
Despite Preston's ability to pay her bills, it took nearly six months to find a place to live, with only two weeks to spare before she and her kids wound up homeless.
Article continues below advertisement
"It felt like I was being discriminated against due to my victim status and I kept searching for a law of some sort that would protect me, but…there was nothing…My story ended well but I couldn't help wondering how many other people this had happened to and I felt an obligation to make sure that it never happened to anyone else. I knew in 2016 that I wanted to change the law I just didn't know where to start."
When I asked her about the birth of this bill, Preston told me, "In 2019 I was scrolling Facebook and saw a post from Sam Rasoul…that he was hosting an event to explain the legislative process and teach people how to write a bill…I had already made up my mind…after surviving what I experienced that I was going to do something to be part of the change so I decided to show up."
Preston attended the event and shared her story, proposing a solution for the issues she encountered. The team of attorneys helped her draft the bill, after which Rasoul agreed to sponsor it and took it to the General Assembly during the legislative session.
Preston persisted, following her bill to the session. "A day before my bill was presented in subcommittee I traveled to Richmond to sit down with as many legislators as I could, prior to their vote, to convince them why this change was necessary to the law. The next day I stood before them all and spoke on behalf of my bill prior to the vote. It passed, but as we all know, bills have to go through many different phases in order to become law.
Article continues below advertisement
"Thankfully mine survived them all and the Domestic Violence Victim's Protection Act is now Virginia State Law."
What's Next For This Activist?
Since the passing of the bill, Preston was invited to speak at a U.S. House of Representatives for a Congressional briefing on domestic violence. She has also participated in a film project hosted by Tamron Hall for domestic violence awareness, entitled Night of Solidarity.
Article continues below advertisement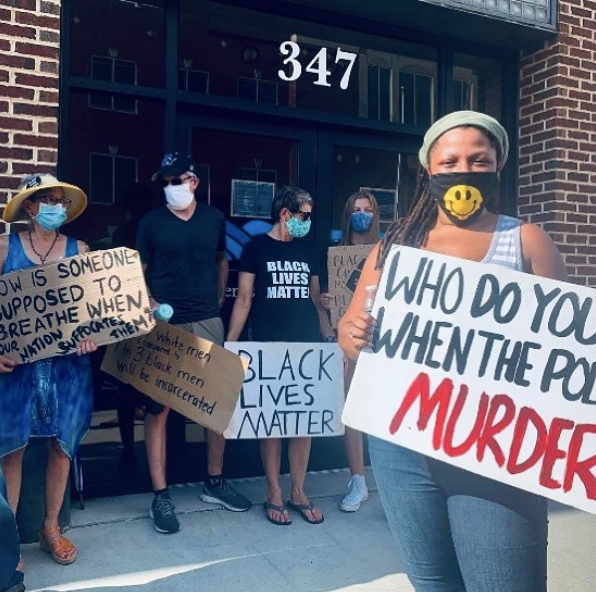 Preston has continued to advocate for fellow DV survivors, but recently her sights are set on immediate needs in her community as well, including anything she can do to fight against systemic racism and for criminal justice reform. She's organizing local Black Lives Matter protests and working to decriminalize police.
Preston is also running for City Council on the platform of "amplifying other people's voices and helping to put power back into the hands of the people…I want to work with them to the best of my ability to bring about the changes that they need."
To learn more about Kiesha Preston's campaign, her ongoing efforts for Black Lives Matters, domestic violence victims, and other marginalized people, follow her on Facebook or Instagram, or catch up on her website.