How To Fight The Winter Blues By Making Your Home More Cozy
With January here and the winter blues around the corner, it can be a challenging time of year for some. However, there are cheap and simple ways to keep your home feeling cozy and inviting as the Christmas decorations come down.
To help you achieve a sanctuary-like feel in your home this winter, Amy Wilson, interior designer for 247 Curtains, shares her favorite pieces of advice:
1. Keep the fairy lights in place.
Lighting is one of the most important elements when it comes to interior design, so why say goodbye to the added coziness fairy lights bring to the home?
Amy says: "Don't take down the fairy lights! With Christmas now behind us and we begin to box the decorations back up, I'd advise you to keep the fairy lights in place for the remainder of these dark, cold winter months. That special, twinkly glow does not need to be kept exclusively for the festive season, instead, let them continue to cosy up your home. When taking down your Christmas tree, try draping the lights over some window ledges, mantles or door frames."
2. Layer up your window dressings.
Creating a truly inviting and calming space is often helped by adding some thick curtains to add an added touch of warmth.
Amy explains: "Possibly the most effective way to instantly cozy up a space and create a sense of calm is to add an additional window dressing. If your home currently has blinds at the windows, try adding some full-length curtains that will help to frame the window, as well as provide a further layer for warmth."
Article continues below advertisement
3. Introduce plenty of texture.
Adding texture is absolutely key to bringing a space together. Not only will this prevent the room from looking too flat, but will also help achieve a sanctuary-like space.
Amy reveals: "Another easy way to quickly add a sense of comfort to your home is by adding plenty of texture. Think thick blankets, sheepskins and shaggy cushions to give you something to snuggle into as you get cozy on the sofa. Not only does this look great from an interior perspective, but it also has practical benefits while the weather remains crisp and cold."
4. Opt for sunlight shades.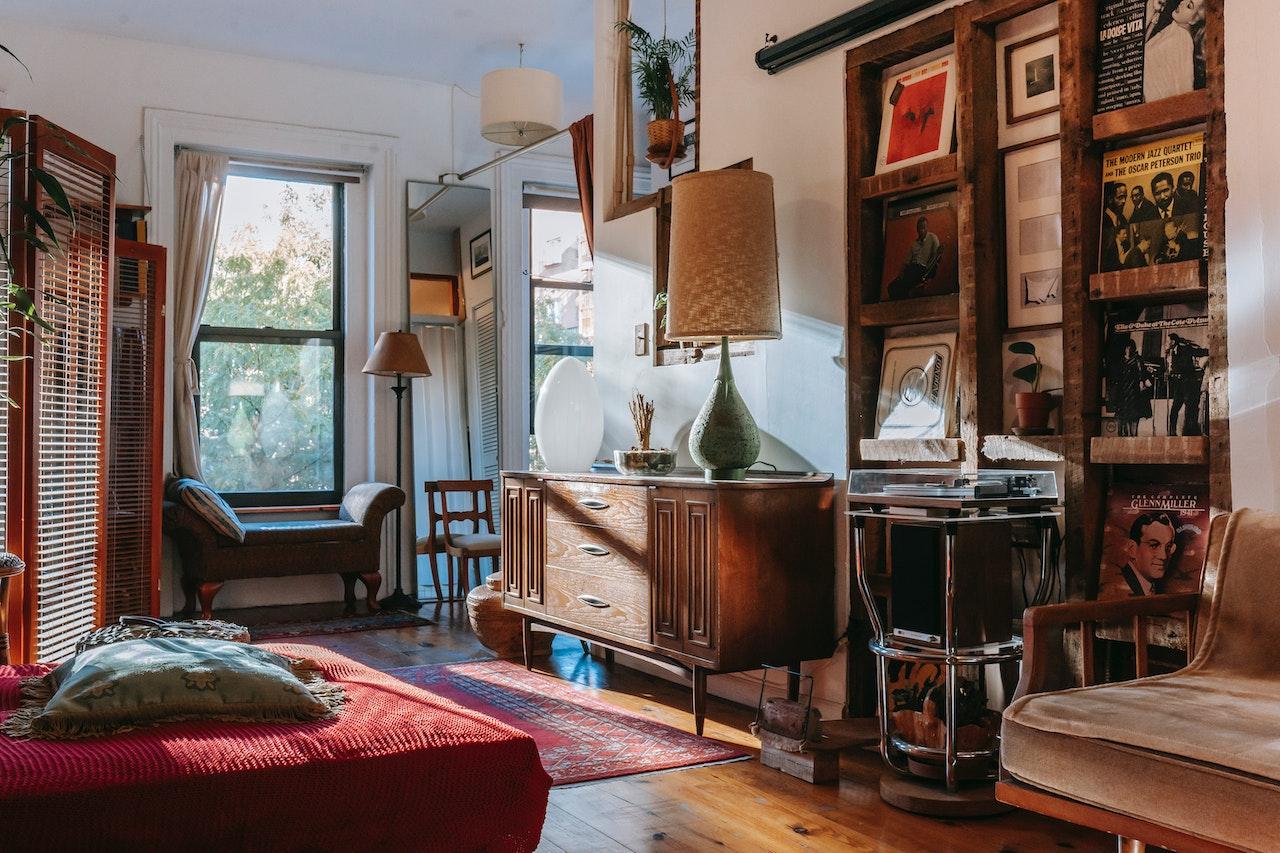 While blues are often associated with a sense of calm and tranquillity, warmer and richer shades can help give the illusion of a sun-flooded space, providing an instant boost of joy.
Amy predicts: "A big interior trend for 2023 will be playing around with much warmer, richer shades such as terracotta and burnt orange hues. This could be the perfect way to create a more inviting, warm atmosphere, particularly in the main hubs of the home such as the living room. Warm tones are often said to be a great method for boosting spirit too, helping to emulate a sense of sunlight in these darker months. These tones can feel quite daring so I'd advise using them sparingly, focusing on areas of interest such as alcoves or ceilings – which will help create a cocooning effect."
Article continues below advertisement
5. Keep it fresh with green touches.
No matter the overall interior scheme, green is a colour that brings much-needed freshness to a space.
Amy says: "A more classic way to create a sanctuary-like feel is to invite nature into your space. Whether that be through paint, plants or accessories, green is a must when looking for ways to give your home an extra touch of positivity. Botanical prints are also a good option and bring a sense of tranquillity, whilst also giving the illusion of added texture to the walls.
"Green also works beautifully in all corners of the home and is a very versatile interior choice, making it a good long-lasting option if you're looking to make some larger design changes this year."
6. Create a calming corner.
What better way to keep your home feeling like a place of relaxation than creating your very own corner of the home for that all-important downtime?
Amy shares: "Finally, another effective way to create a sense of 'safe surroundings' is to simply dedicate a specific corner of your home to your well-being. This space could be a corner in your bedroom, a window seat or, if you are lucky enough to have a spare bedroom, this would work well too. In this area, consider moving any items of furniture around to help make the space feel new and interesting. Keep this quiet nook for those moments where you require a little time out away from screens or other distractions."
Article continues below advertisement
7. Relax the sense.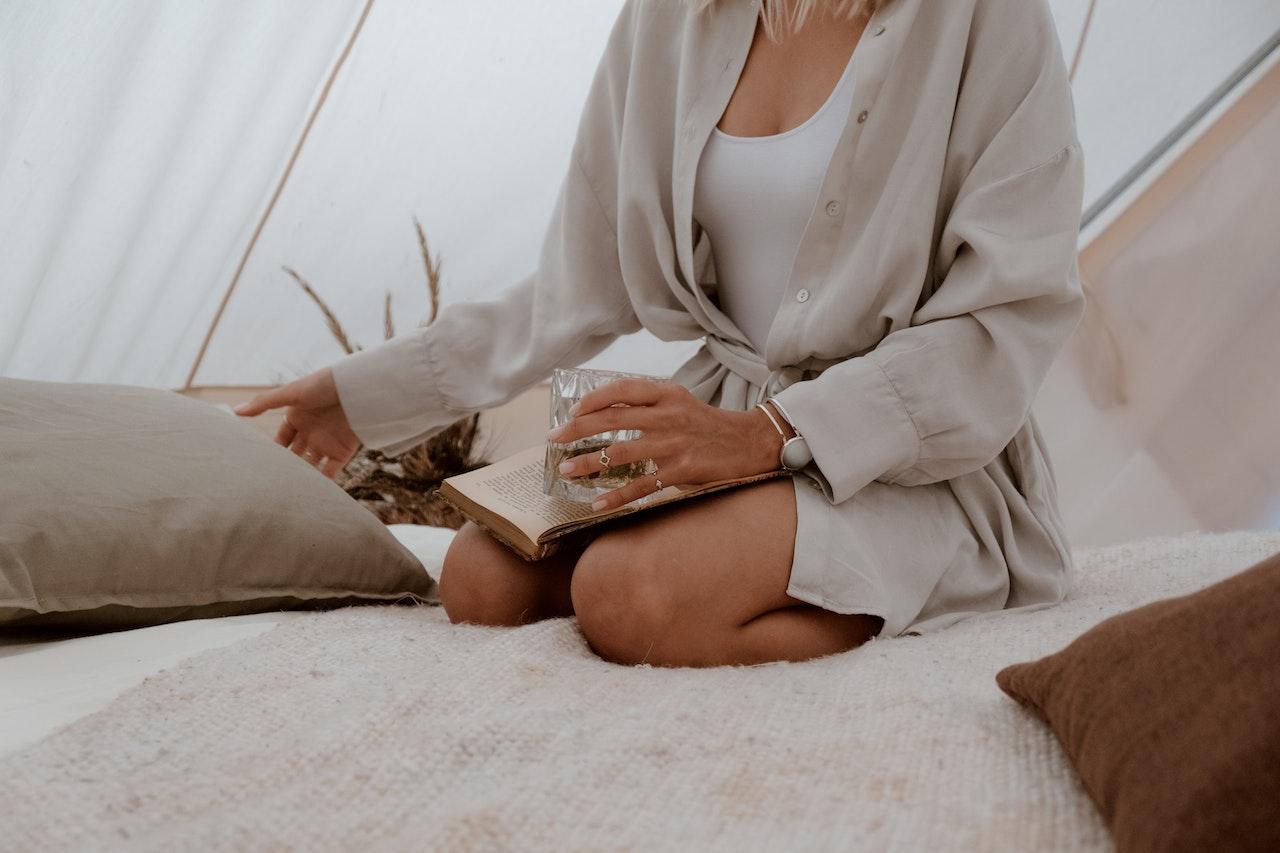 Behind every truly tranquil space should be a scent that fits the room's purpose. Keep it fresh and light to create a spa-like atmosphere as you enter the home.
Amy explains: "Interiors are often brought to life when paired perfectly with a complimentary scent. With scent being commonly associated with mood, adding a new fragrance candle or room diffuser is a great, and cost-efficient way to elevate the space. Opt for fresh and clean smells such as eucalyptus, basil or lavender which will work to instantly calm the senses as you enter the room. A good tip is to ensure you have a different scent in your relaxing areas to your home working areas if you work at home. This will help to separate the two and encourage true rest in your living spaces."
This article was written by Eve Crabtree and was originally published on Your Coffee Break.