What Millennial Managers Can Learn About Leadership From Gen Zers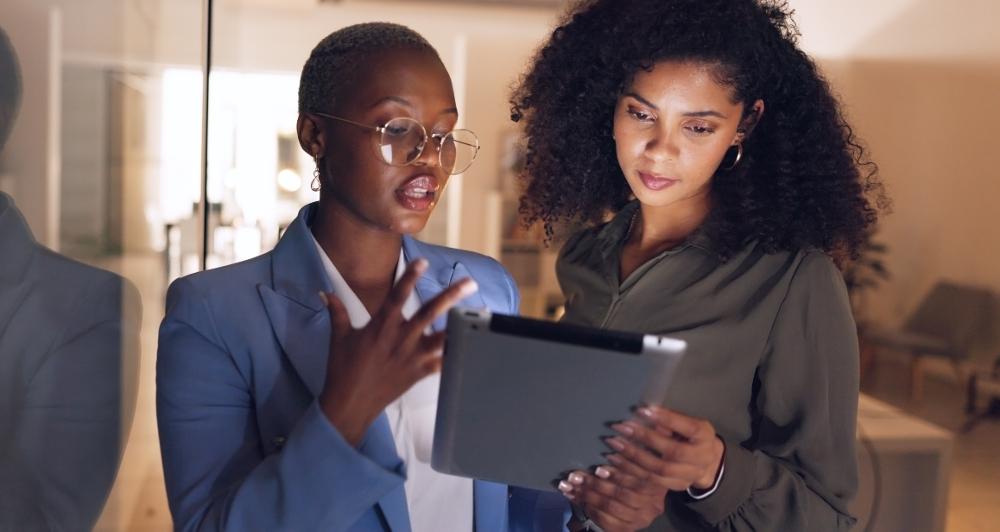 In today's rapidly changing world, there are technological advancements and new expectations for management styles. Gen Zers bring unique qualities to the table since they aren't strangers to the digital world and have an attitude that can teach about valuable management. Here you will explore some key lessons managers can learn from Gen Zers.
Who Is Gen Z?
Generation Z is the demographic that follows the millennial generation. Although the age range can vary, they're typically born between the mid-1990s and early 2010s. They're the generation that has grown up fully immersed in technology and the internet. The exposure to smartphones, social media, and more from a young age shaped their behaviors, values, and worldviews.
According to research, they have key characteristics that set them apart such as being:
Independent and entrepreneurial: They are self-motivated and seek independence, desiring to create their own paths.
Technologically friendly: They usually feel comfortable using or learning new platforms online.
Diversity-conscious: Gen Z is known for embracing inclusivity and diversity.
Collaborative: They value teamwork and building connections to reach common goals.
Socially conscious: Gen Z is concerned with societal issues and is more likely to support brands with the same values.
Health-conscious: A study that implemented a wellness program in the workplace showed employees had an increase in physical activity. This shows how Gen Z appreciates and sees the value in the workplace providing them with opportunities to stay healthy.
Article continues below advertisement
Lessons To Learn
Gen Zers are a generation that stands out from the crowd. They care more about flexibility and living a meaningful life differently than millennials. Here are some things to learn from them.
1. Mental health must be prioritized.
Gen Zers have been accused of the common misconception that they have a weak work ethic. That is not the case — they're just less afraid to put their mental health over a job. They work very hard but can easily face burnout and mental health issues.
One study shows 42% of Gen Z has a mental health condition. They're motivated but have different needs and values that cause them to set strict workplace boundaries. Use this knowledge to encourage a greater work/life balance for yourself and your team members.
Article continues below advertisement
2. Embracing change is essential.
This generation has grown up in a world that's constantly changing. They witnessed the quick evolution of technology and how traditional industries transformed. This instilled a natural ability to adapt and be open to changes.
Managers can learn to embrace change and foster a culture encouraging agility and innovation from Gen Zers. They should create an environment with experimentation and provide continuous learning opportunities.
3. Collaboration is the norm.
Gen Z has grown up in a world of fostering collaboration since they constantly connect with others. They developed strong communication and teamwork skills they can use to collaborate within organizations.
Managers should encourage and recognize the power of collective intelligence. This allows them to take the unique strengths of each individual into account. Additionally, managers should promote a culture of inclusivity and respect as they embrace diversity.
Article continues below advertisement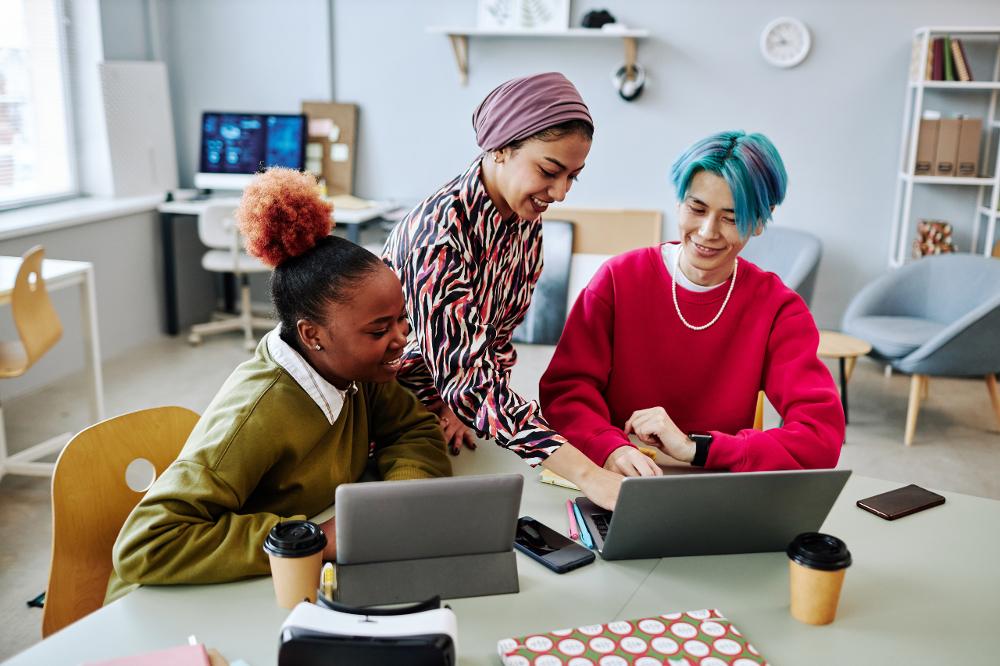 4. Leveraging technology is not optional.
Gen Zers are quick learners and can inspire older generations to embrace digital skills. They can provide training to teach their coworkers to adapt and shift their viewpoints.
Managers need to understand how to embrace digital transformation. Embracing the use of new tools and platforms, along with time-saving and efficient processes can enhance productivity, build stronger rapport, and help companies stay ahead of the competition.
What Gen Z Brings To The Workplace
Managers can learn valuable lessons from Generation Z. When working to make a modern workplace, doing so will invite new talent and become a desirable place to work where people will stay for the long term. The company will continue to grow and embrace changes.