3 Awesome Ways To Honor Martin Luther King Jr.'s Legacy Today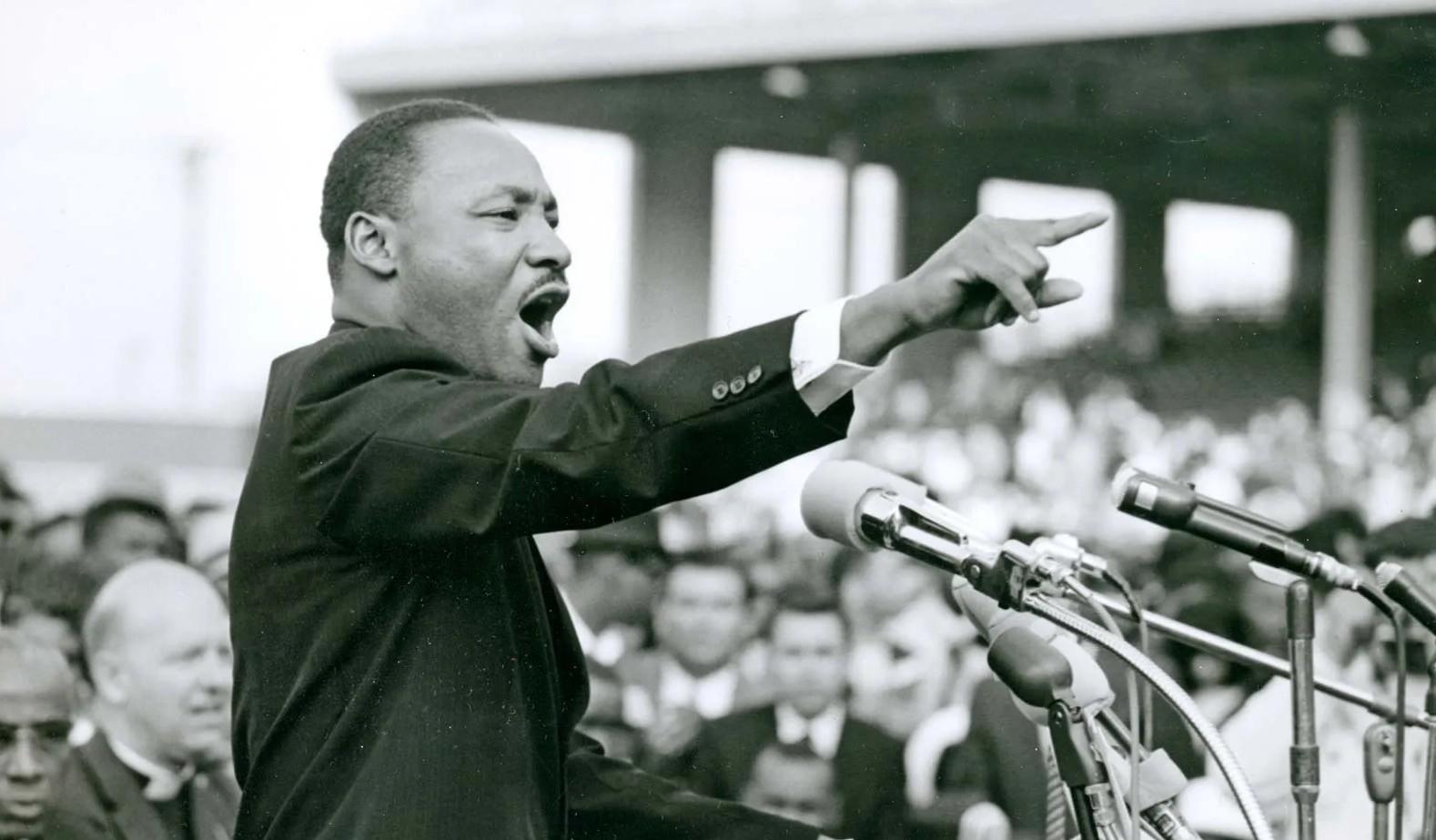 Martin Luther King Jr. gave his life to ensure that many of us enjoy the civil rights liberties we have today. In reflection and remembrance of his legacy and impact for this year's MLK Day, here are three ways you can ensure that the true story of his journey toward peace, equality and justice continues to be told and inspires future generations to action for decades to come.
1. Tell Martin Luther King Jr.'s story on social media—including important details of the role women played in the Civil Rights Movement.
There are several historical, academic and thought leaders on IG and TikTok who are sharing awesome information about Martin Luther King Jr.'s fight for civil rights, his educational and personal background, as well as information about the impact of his actions. Add their Reels, videos, and posts to your Stories or reshare via Twitter or Facebook. (Be sure to double-check the information you're sharing for the facts and for context.)
Article continues below advertisement
And let's not forget that many women played key roles in the success of the movement, including King's wife, Coretta Scott King. She remained an activist even after his death, not only protecting and supporting his legacy, but taking on activism leadership to forge her own. While King was an amazing and brave leader, we must not let the efforts of women be erased, glazed over, or ignored.
Telling full, factual, and diverse stories via social media ensures that many in younger generations, no matter their cultural or ethnic background, can at least remain curious and seek to do their own further research to understanding Dr. King, the networks of women who led alongside him, why the work was important, and why there's still more work to be done.
Many organizations across the nation are hosting events to honor today as well, so sharing the information or attending and documenting via IG Live or other means is also another way to keep the history of his impact alive. Check out hashtags including #MLKDay or #MLKDay2023 to find out where the events will be held.
Article continues below advertisement
2. Support, via volunteerism and/or funds, organizations that continue to fight for civil rights.
It's easy to take for granted the advancements that were made in the 1950s and 1960s when it comes to the rights of the underserved, especially when we've enjoyed the fruits of King's labor for so long. Dr. King not only fought for civil rights but fought for change related to poverty, prison reform, and global wars.
Choose at least three organizations that align with your values and the issues you feel strongly about, and offer your time or money to help advance one or more of their efforts.
3. Actively support today's activists who now carry the torch.
They are indeed out there, whether widely publicized or not: local officials, advocates, organizers, lawyers, writers, and others who continue to give their lives in order to fight for equality and justice. Offer kind words, donations, fundraising efforts, votes, or other ways of support to those you have researched, vetted, and come to know as people you'd want to align yourself with in order to build on the groundwork that Dr. King and many others who supported him in his lifetime laid.
Article continues below advertisement
Many of us see state and federal leaders and have them at top-of-mind, but be deliberate about getting to know who the civic leaders are in your local communities and the ways in which you might be able to lend a hand. The work truly starts with the hometown heroes who are engrossed in the everyday struggles of the American people.
If you're not one to march or protest, there are other very impactful ways you can do your part. Offer the skills, experience, talent and network you have to take an active role in a way that you feel would be best.
Check out this list for an awesome place to start to learn more about women who are fighting for equality and justice today.
Bonus: Add a few books on civil rights to your reading list.
When it comes to advocacy and rights of any kind, education is key. Having the background knowledge of the past, what's going on today, and the key people involved in change is important in order to make sound decisions on how you can make a difference. Try this list by NPR that showcases a diverse range of books on the topic, including those about the women who were prominent leaders during the Civil Rights Movement of the '60s.