Leaders Share Wins And Lessons At The 'Women Excelling In Business' Conference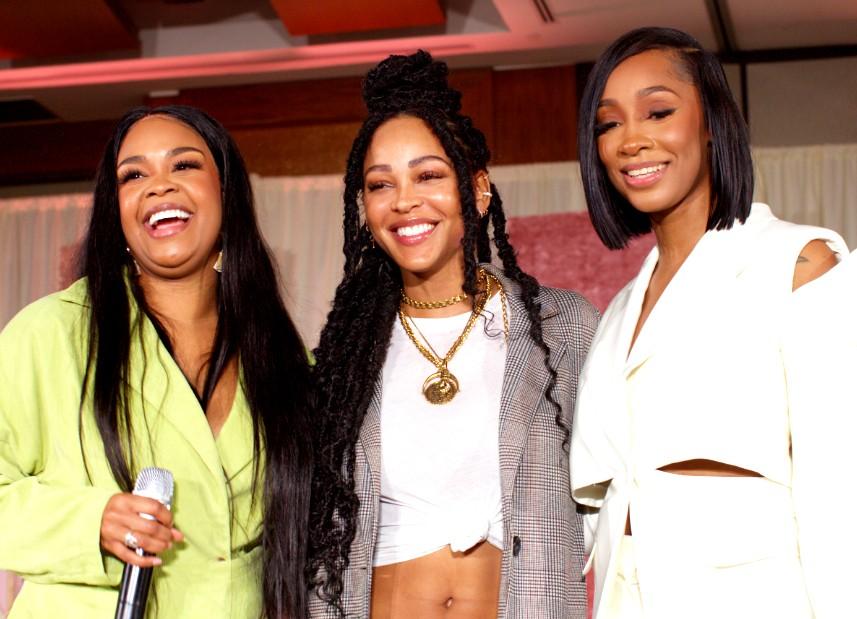 Entrepreneur life looks so glamorous on Instagram with all the filters and props, doesn't it? But hardly anyone ever posts about the true trenches of entrepreneurship and the sometimes literal blood, sweat, and tears it takes to build a successful brand or product.
However, during the fourth annual 'Women Excelling in Business' conference that took place in Raleigh, N.C., I was given a behind-the-scenes glimpse at what it takes to be successful. The event, presented by entrepreneur and branding engineer, Indi Felder, included a panel of six women of color who talked about how they created and sustained their now six- (and, for some, seven-) figure businesses, along with words of encouragement from keynote speaker and Harlem star Meagan Good.
Women were truly celebrated in style during the event, with decor that featured six-foot centerpieces and elaborate rose bouquets, opportunities to connect over a four-course dinner, and vendors selling various products and services.
It was truly a beautiful occasion that left the more than 200 guests feeling inspired, empowered, and motivated to pivot their businesses to the next level, especially, after hearing the panel share their stories of triumph during moments where they hit their rock bottom. These were called "I have to make it" moments.
Article continues below advertisement
The celebration was reminiscent of an Easter service, with everyone dressed in their Sunday best while sharing words just as convicting, but instead of a pulpit, there was a runway. And one of our favorite fashionistas and media entrepreneurs, Claire Sulmers, founder of Fashion Bomb Daily, donned a beautiful fuchsia ensemble. She shared that her "I have to make it" moment came when her Instagram account was disabled for nine months for posting an improperly licensed photo in 2018, bringing her 1.4 million followers to zero, overnight.
Article continues below advertisement
"Those nine months were hard for me because that was our business," she recalled. "We focused all our energy on Instagram and we had all these deals lined up and everything came to a screeching halt." But instead of pausing over what was seemingly lost, Sulmers leaned on a commonly cited adage about having at multiple revenue streams and got to work.
From there, FashionBombDailyShop.com was created to help elevate smaller but talented brands. She also began offering consultations, planning events, and even started public speaking. (Sulmers, in a Her Agenda exclusive, also disclosed that she's working on her second book, with an expected release of February 2023.)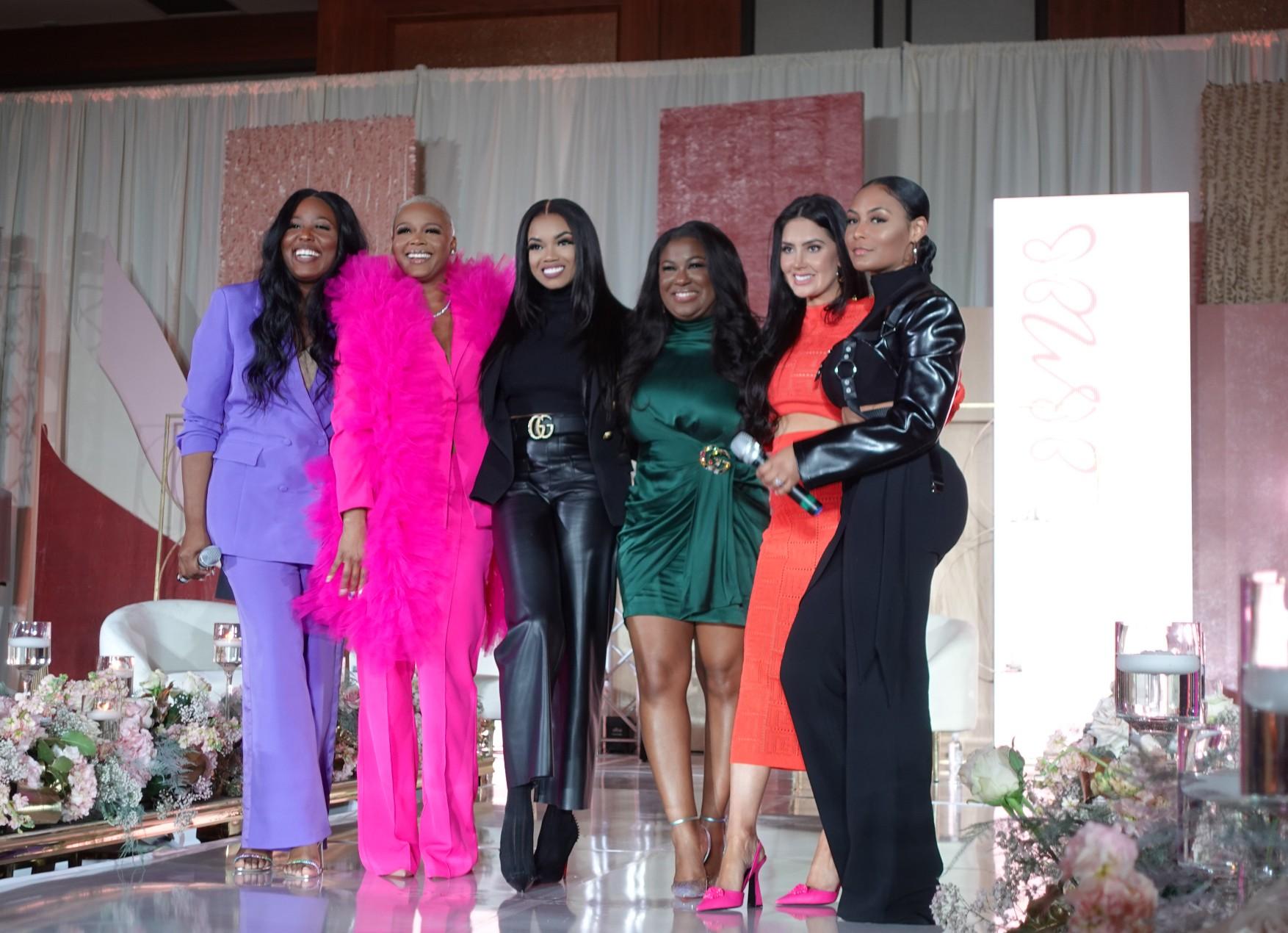 Article continues below advertisement
Latoya Evans, who owns global PR firm LEPR, recalled her "have to make it" moment when she was laid off for the third time from a major corporation. She decided then, "I'm not going to do this again…I'm not going to give anyone else this power over me where I work myself to death for months and then they say 'No more. Go home.'" That was several years ago, and seven figures later, she proclaimed, it was the best decision of her life to finally believe in herself and bet on her own skills.
Courtney Ajinca, who is a celebrity event planner and co-host of VH1's "Plan My Celebrity Wedding" recalled her "rock bottom moment" came at the height of the pandemic, like many business owners. Ajinca reminisced about 2020 and admitted she "was at such a low point during quarantine." "Clients were canceling left and right," she added. She went from having an event every weekend to having "absolutely none." She had to go back to the drawing board and not only did she pivot successfully by offering new services like planning virtual events, but she also went on to plan one of the most talked-about event of 2020: Real Housewives of Atlanta star Cynthia Bailey's star-studded wedding.
Article continues below advertisement
Keynote speaker Meagan Good, who looked absolutely amazing in a long patterned duster, jeans, and wearing her Harlem character's signature locs, had a presence that exuded poise and peace. The actress, who had just celebrated her 40th birthday, recalled being in an "awkward" limbo at the age of 19 where she wondered why she wasn't booking jobs while all of her colleagues were. In a moment of surrender, she said she began praying that she "wanted what God wanted for her more than what she wanted for herself." And at that moment, she was humbled with the gratitude that she "gets to be an actress" and was reminded "not to forget about her faith."
"My entire job is a faith walk," she said. "I don't know when I'm going to get my next job…unless it's something I produce or direct." Meagan credits all of her success to God and allowing Him to guide her career without question, a sentiment that was shared among all of the panelists.
If this panel taught me anything, it taught me to never underestimate the bottom. It is there that your most winning ideas are created and where your skill set is sharpened. So the next time you feel defeated, remember the lessons that Sulmers, Good and so many other women have learned at moments that felt like defeat. I can remember these stories, so if I ever hit rock bottom, I know it's only up from there.