Meghan Markle Launches Podcast And Here's Why She's Great For The Job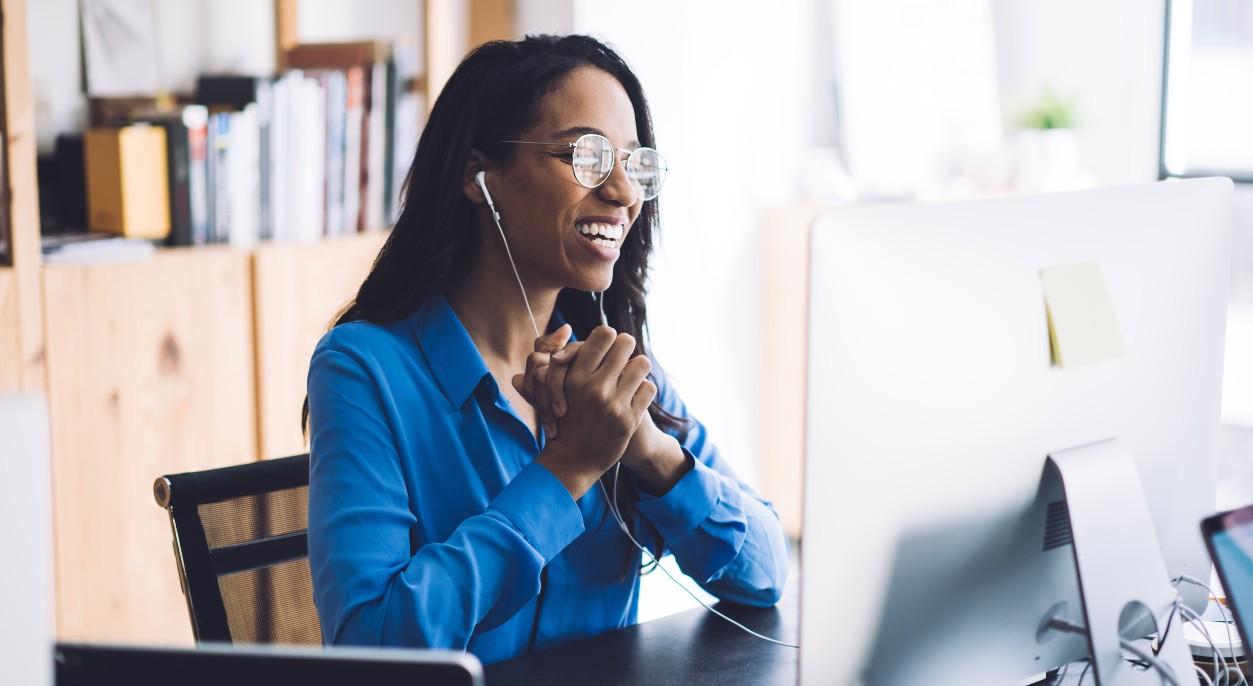 By
Rita Pike
Sep. 2 2022, Published 8:00 a.m. ET
Meghan Markle has launched a brand new podcast, "Archetypes," featuring her royal hubby, Prince Harry, as co-host, and a plethora of fabulous guests who will add to the space in which they'll be working in. (This week's guest was fab singing icon Mariah Carey.) According to Yahoo Finance, the podcast has a three-year contract with Spotify, signed by the couple, worth between $15 million and $18 million.
The incredibly relevant podcast—debuting under an exclusive partnership with Spotify—works to investigate "the labels that try to hold women back." The program is the perfect fit for the couple who know all about archetypes, societal restrictions, and all the problems they entail. And here are four reasons we know that Markle is going to do an incredible job with this theme.
Article continues below advertisement
She has the right connections to do this podcast well.
The first episode featured Markle's longtime friend, Serena Williams, another woman who absolutely knows the ins and outs of the societal conflicts of being a woman. Her lifelong athletic pursuits have been filled with successes, hardships and trials, not the least of which have been her race and gender identity.
And Williams isn't the only person of influence Markle will be interviewing during this podcast journey. Markle has many connections with other qualified individuals to speak into this space and share their journeys of overcoming hardships and bigotry, including Mindy Kaling, Alison Yarrow, and Ziwe Furmudoh, to name a few.
These guests have all not only faced the hardships of being a woman in today's world, but they've overcome the barriers and helped to open the way further for women in their various fields as actors, writers, comedians, athletes, musicians, journalists, and more. And we're going to hear all about their inspiration in this and how they've fought the haters and naysayers along the way.
Article continues below advertisement
She has faced hardships and majorly overcame them.
Markle herself is an exceptionally qualified person to speak into problems women face. She's literally lived out a fairytale life that we as women have been told is our "ideal" and the goal we should somehow set for ourselves, but faced the nightmare of that as well.
Article continues below advertisement
She began her acting career in her early 20s (albeit, with difficulty due to her "ethnic ambiguity") and had reasonable success in this "dream" career that typically only the most privileged of women succeed in. But then, along came Harry, the literal prince she married, becoming the Duchess of Sussex and, in fairytale terms, "the princess of England."
Through all this, Markle faced racism, other difficulties with her new family, and some societal outrage over personal choices and living life as she and her family felt they needed to. Not only those things, but now Markle is 40 and a mother of two. She can now be seen as "less than" by some critics, despite her intelligence, competence, and beauty. Who better to speak into this space than someone who has so publicly dealt with all these issues and continued to overcome?
Article continues below advertisement
She's a generous woman who loves to help others.
Markle is also known for her generosity and considerable advocacy and charitable work. She's used her privilege as a royal family member and celebrity to help others, but she's been active in both realms for much of her life. Markle began her activism work as an 11-year-old when she was shocked and dismayed by sexism in public advertising by Proctor-Gamble. Since then, she's worked to highlight issues related to racism, sexism, hunger, the war in Ukraine, and access to clean water in developing nations.
Who better to encourage us in our own endeavors to fight injustice than someone who's been committed to doing so?
Markle is unapologetically herself in all she does.
Plus, Markle seems to never be afraid to spread the message through both word and deed that the best person we can be is ourselves. She didn't change her appearance or personality, goals, or plans in life when she became a member of the royal family—and she's unapologetically remained true to herself ever since. From her famously nontraditional outfits to her multicultural wedding and public displays of affection, Markle has been a fantastic example to women everywhere to boldly be our authentic selves.