Mindful Dance: Benefits For Your Mental Health And Well-Being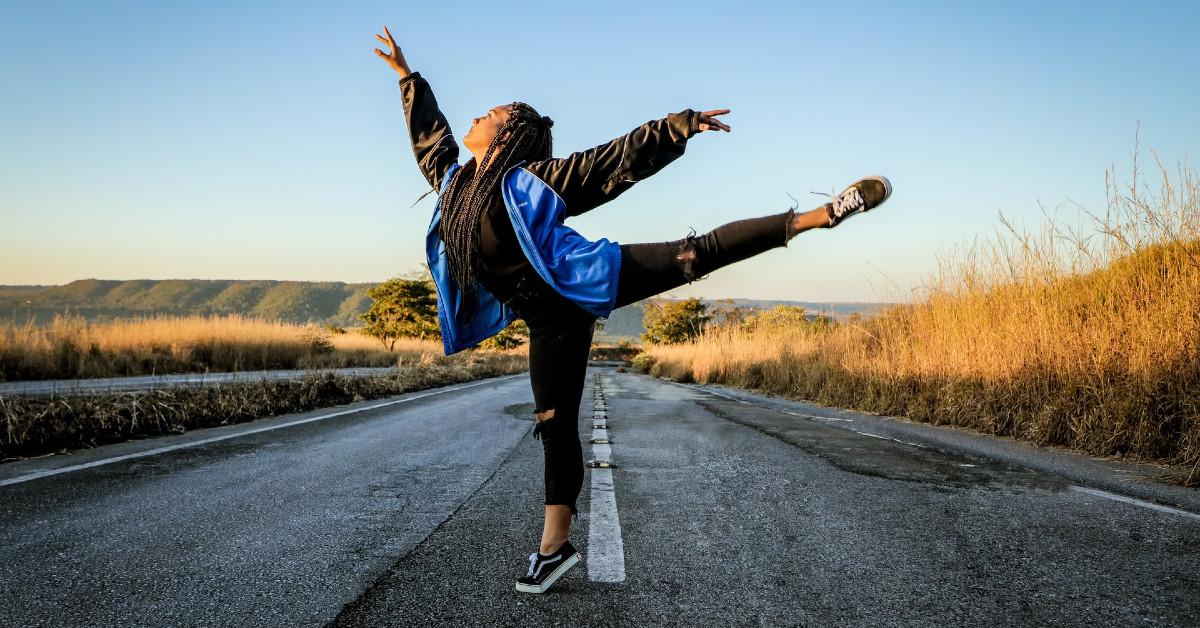 By
Rita Pike
Mar. 8 2022, Published 8:00 a.m. ET
Recently, I was discussing wellness practices with a therapist friend, and she mentioned something called mindful dance. Being a lover of all art forms and an advocate for wellness, I decided to look into this practice.
I'm always looking for healthy, helpful ways to engage with my body and increase flow and movement. As a former ballet student and current musician and thespian, mindful dance seemed like a no-brainer. Who wouldn't want to tie dance to their well-being and reap all the benefits?
What Is Mindful Dance?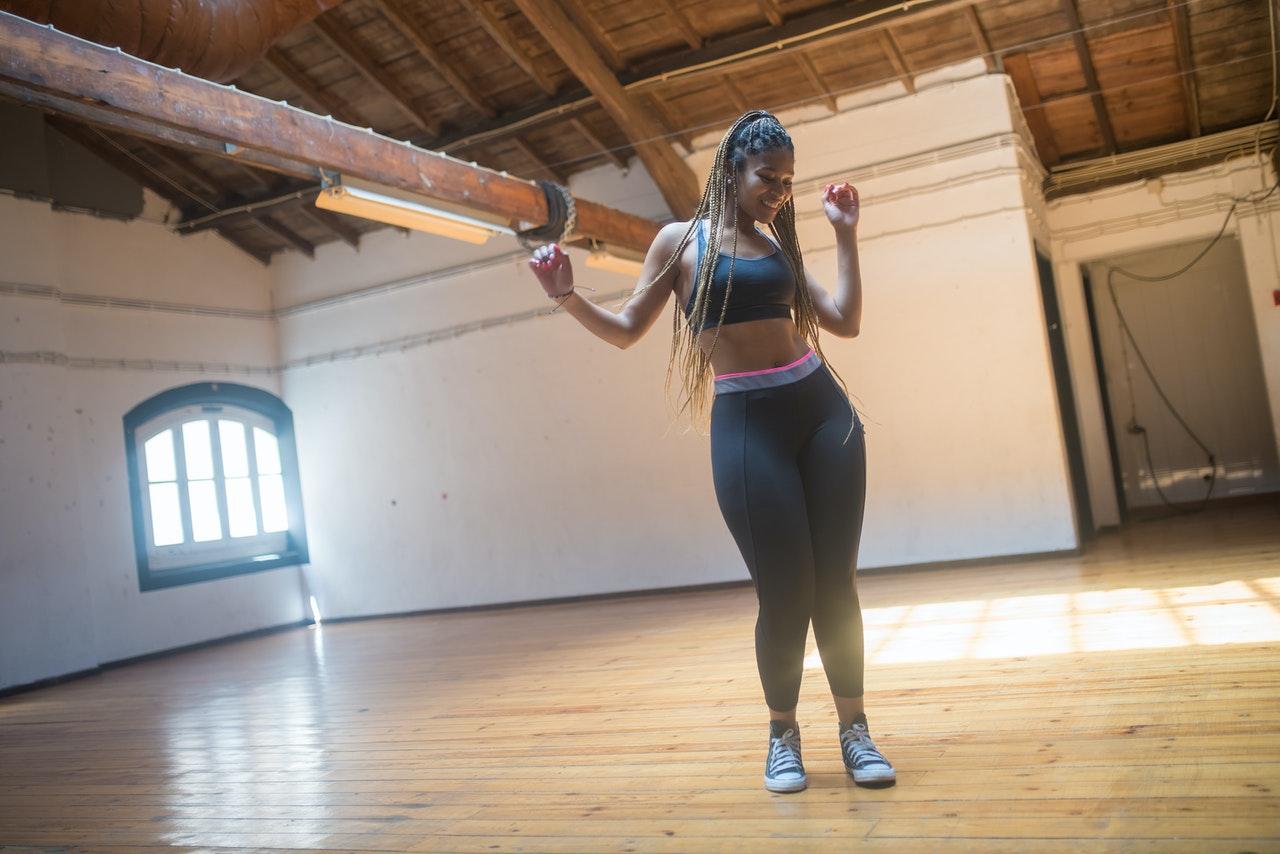 Mindfulness is a practice many experts suggest as a form of intentional living which may be applied to any aspect of life. Folks who use the Noom app for weight loss, for example, are encouraged to practice mindful eating. I practice mindful running as I train for races.
According to Psychology Today,mindfulness is defined as "a state of active, open attention to the present. This state is described as observing one's thoughts and feelings without judging them as good or bad." Mindful dance, simply put, is a practice of the art of dancing – no matter your skill or experience level – in combination with mindfulness. That is, while participating in this mindful dance, you're consciously, intentionally experiencing dance with not just your body but your mind. This is the mindfulness component.
Dr. Jamie Marich, a clinical counselor and expert in trauma, stress, and spiritual issues, built a Dancing Mindfulness community to support healing via this method, and use of it has since spread to other psychologists, teachers, therapists, and mindful practitioners as an integrative therapy technique.
Like other mindful practices, this form of mindful dance does not require therapeutic settings, though you may want to learn more about the practice through classes, videos, and other resources to gain the most from your experience.
Article continues below advertisement
What Are The Benefits Of Mindful Dance?
More than 1000 participants took part in a study on dancing mindfulness after the program's debut in 2012. Individuals reported that the practice helped them cope with stress-related health conditions and higher measures of well-being.
Specifically, 95% of those who participated in the study who dealt with depression, anxiety, or trauma reported therapeutic effects. 89-percent reported greater coping ability with chronic pain and 88-percent reported better coping in relation to their history of substance abuse. Additionally, participants in mindful dancing reported a greater connectedness to their bodies.
How To Use Mindful Dance In Your Life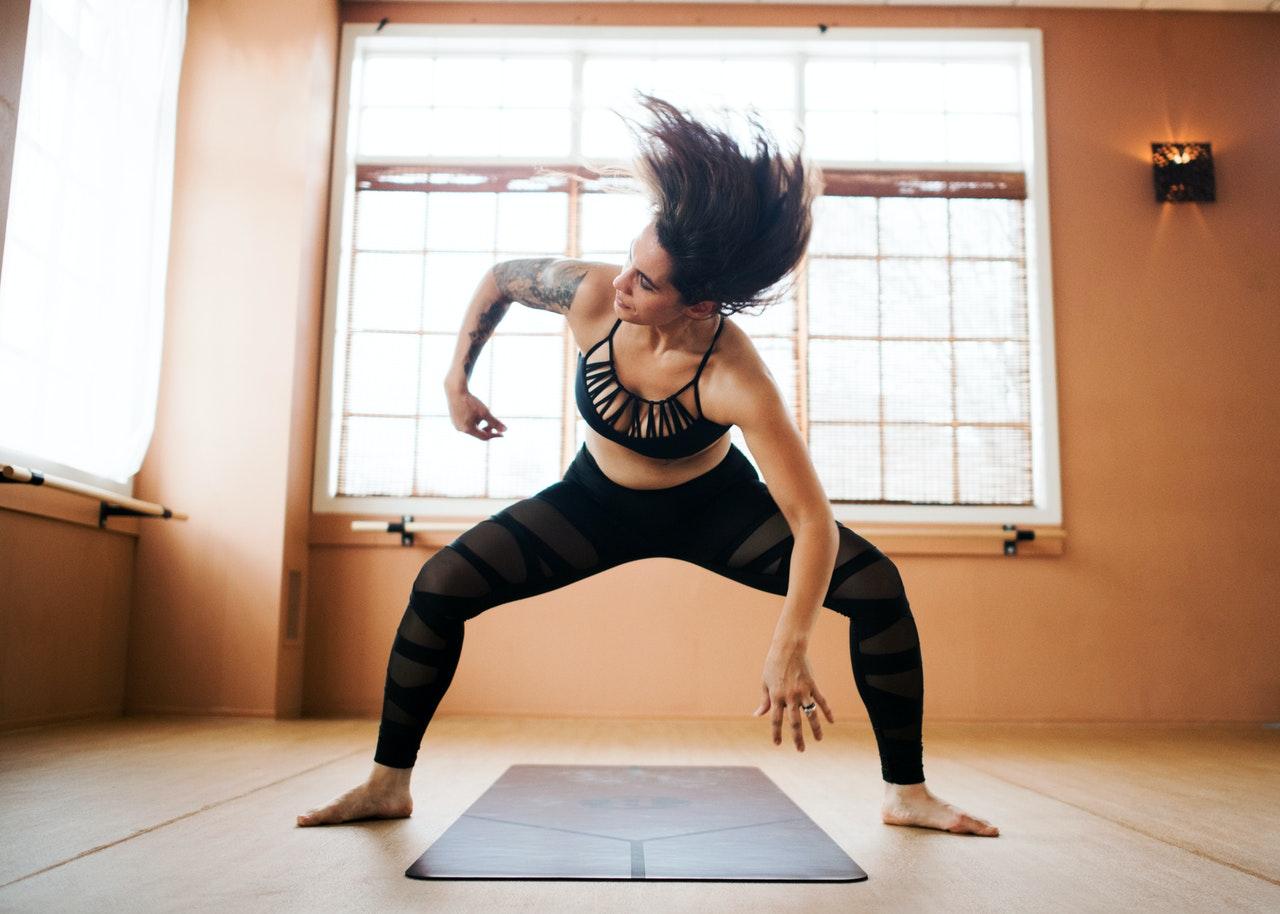 Because mindful dancing is a conscious, intentional act, you'll need to have some sort of space where you can practice this without the distractions of the usual everyday life and world around you. This could mean pushing back the sofa and asking the kids to hang out in their bedrooms while you dance for an hour, or it might look like going to a gym and using one of the empty studio spaces while you practice.
Some ways to help yourself reap as many of the benefits from dancing mindfully as possible, consider these measures I've used in my own mindful dance practice:
Article continues below advertisement
Create a playlist that helps you engage with your body. This can be any genre of music.
Find a space where you can practice this mindfulness. It can be solo or in a group.
Wear clothing that flows smoothly with your body. You may wish to wear standard fitness attire or something more like what professional dancers wear – something that flows and moves fluidly.
Wear flexible shoes like Vibram Five Fingers or jazz shoes, ballet slippers or FitKicks. The key is flexibility and comfort.
Carve out a space in your schedule for regular mindful dance practice.
Participate in classes, watch videos, or practice solo – whatever helps you most connect with your own body as you dance consciously.
Resources For Mindful Dance
Mindful dance isn't as well known as some other therapy methods but there are still some great resources out there for your practice.
Second, there are videos online you may wish to view and practice with as you learn mindfulness techniques in your own dance. For in-person classes, look in your area for therapists and practitioners who offer sessions for solo or group work.
Additional resources may be found on the Dancing Mindfulness website, including support groups, other mindfulness methods and the Facebook group for the community.