Report: OWN Conducts Survey, Studies Portrayal Of Black Women In Media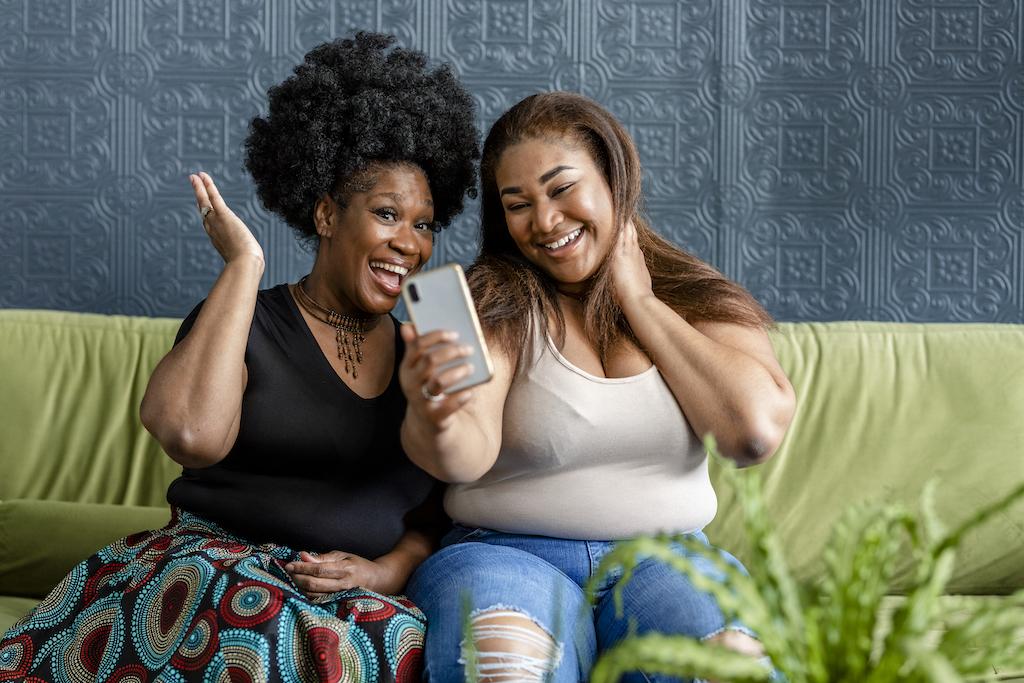 The Oprah Winfrey Network (OWN) and the National Research Group (NRG) teamed up to conduct a study that surveyed Black women, creators, and experts across various forms of media in the midst of a critical period. After the murder of George Floyd and the Black Lives Matter protests that took place worldwide in 2020, top corporations such as Google, Microsoft and Target pledged to fight for diversity in the workplace.
However, less than a year later many people of color are claiming that organizations were more worried about performative activism than making actual change.
OWN and NRG aim to implement real change by talking to real people. Black women specifically.
The Goal
Their goal was to answer three questions based on the current state of media and how it's conveyed by Black women. The first question was how is the Black American woman making strides towards personal fulfillment? Throughout their research, it was discovered that overall, Black women want a space where vulnerability is embraced. 89% of women agree that it's okay to not always look like everything is perfect and under control.
Article continues below advertisement
According to the research, there are four specific areas where the emotional health of Black women was improved and reinforced most in 2021.
Becoming more independent such as starting their own business and building financial independence.
Learning to put herself first which looked like speaking up more about things that feel unjust and focusing on mental health.
Talking to other black women about positive behaviors helped more women of color come together to support each other.
Loving her Blackness which looked like being able to wear hair naturally without being judged and having proper role models such as activist Stacey Abrams and Vice President Kamala Harris.
Article continues below advertisement
The second question was how do she and her community come together to drive change? The survey showed that 9 in 10 women agree they feel a renewed power and strength to make a real change towards meaningful representation in hopes to inspire the belief that real change is within reach.
Emotional Well-Being And Support
By the topic of emotional well-being and mental health becoming less taboo in Black communities, it's easier for women to find the information and support they need. It also helps that Black women are unapologetically embracing their Blackness. 89% feel proud to show off their natural hair and Black features to the world while more than half of the women feel more confident and proud of their physical beauty than they have in recent years.
Article continues below advertisement
In order for real progress to take place, there has to be a level of support within the Black community and beyond. There also has to be a level of trust that they are being heard and seen not just by the people in their community but worldwide which is highly influenced by the media.
The third and final question asked how do Black women want to see themselves on-screen and engage with brands and the answers were pretty simple. Women are influenced by other women who share their values. One-dimensional portrayal in advertisements and the media creates distance between brands and consumers. 74% of Black women admit to not purchasing from a brand that uses stereotypes of Black people in their ads.
Article continues below advertisement
NRG's Vice President for Diversity, Equity and Inclusion, Cindi Smith said, "Black women have always been creators and their identities are multifaceted. These results show that marketers should recognize their desire to see themselves portrayed in a myriad of ways and create content that elevates Black culture through fresh ideas."
When it comes to consuming media, Black women and most people of color want to see more stories about Black joy and the Black story in a positive, uplifting light as opposed to the Black pain and struggle stories that are often told.
In March 2021, actress Marsai Martin told The Hollywood Reporter that she has a "no Black pain" rule for any projects produced under her Genius Productions production company.
"I have a couple of rules when you come into my office. When you come into my office, don't give me this — I don't do no Black pain," Martin shared. "If it's Black pain I don't go for it because there's so many films and projects about that, so that's not who I am. I want to make sure that it is diverse and real in its own way."
Article continues below advertisement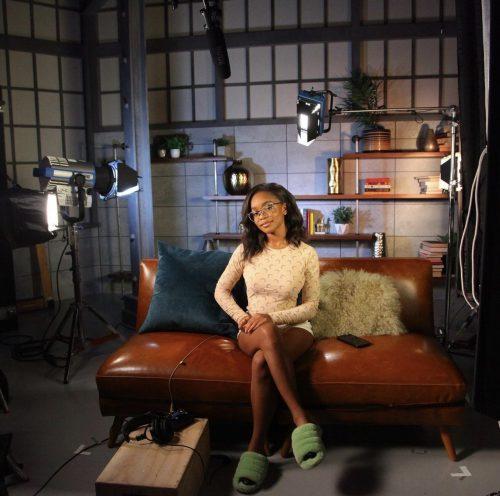 Take Away: Systematic Change Drives Progress
In order to get these changes in media and beyond, systemic change has to drive progress. There needs to be more diversity in board rooms, true representation with race and body types. There also needs to be some form of education for non-Black people on the harm these stereotypes cause in the real world and a more positive way to tell their stories.
Article continues below advertisement
In February 2021, the award-winning actor and fashion icon Tracee Ellis Ross signed on with Ulta Beauty to become their new diversity and inclusion advisor in order to help amplify Black voices and culture within their brand.
"I look forward to formalizing an already existing dialogue and partnership around diversity and inclusion with [Ulta Beauty CEO] Mary Dillon and the Ulta Beauty team," says Ellis Ross in a press release. "This work requires commitment and accountability from Ulta Beauty to ensure measurable goals are achieved. I am hopeful and optimistic our work together will create foundational change."
Lastly, financial support and investing in Black women and Black businesses would give people the platform the advocate for themselves.
Apple is one of the top media powerhouses that prides itself on investing in Black entrepreneurs worldwide. At the top of 2021, they welcomed leaders from 13 app companies as the inaugural cohort of their Entrepreneur Camp for Black Founders and Developers.
Article continues below advertisement
The program is designed to give them the opportunity to take their existing business to the next level with guidance from Apple experts and engineers including mentorship and inspiration from top Apple leaders.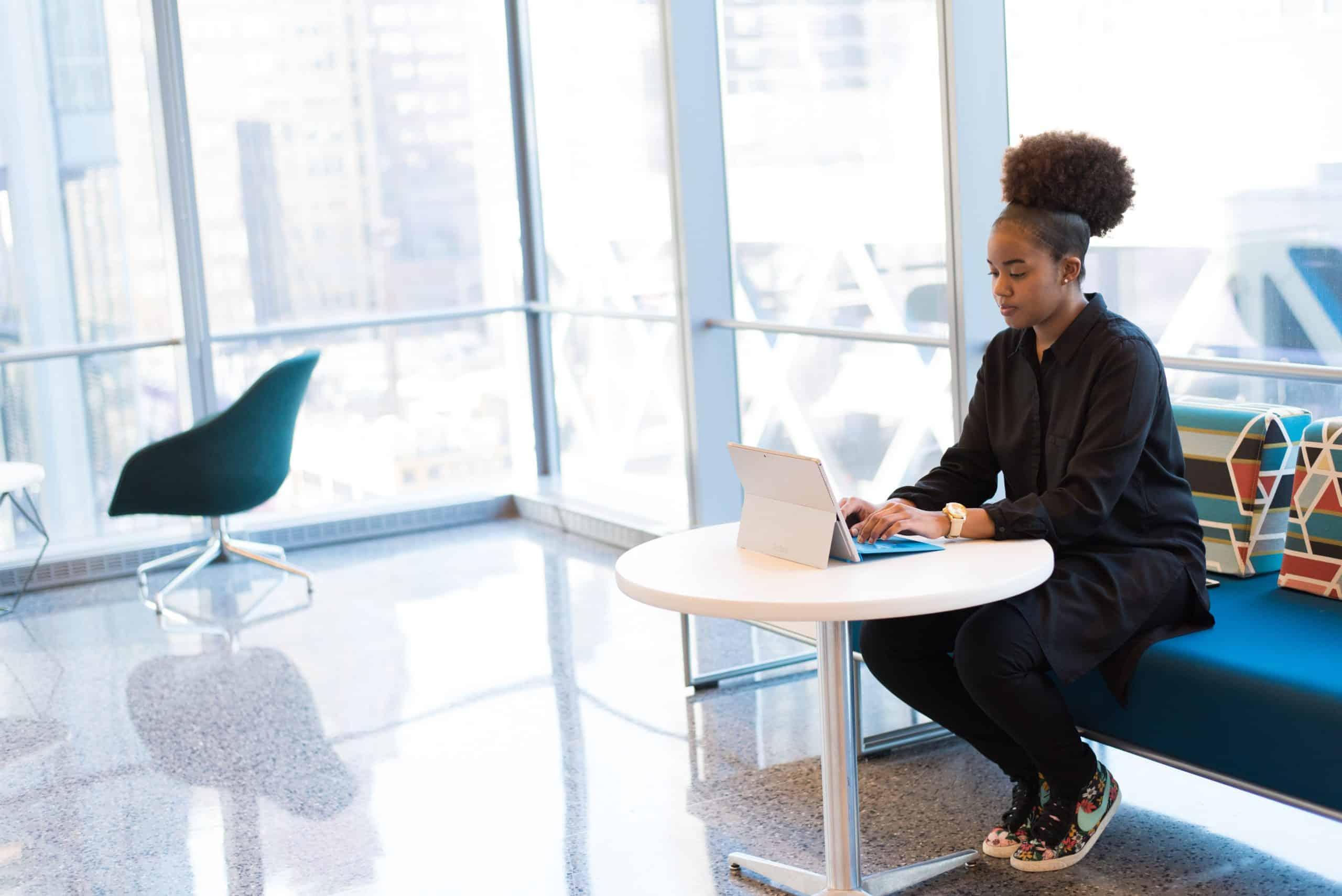 Article continues below advertisement
The major takeaway that the research wants people to know is that action drives progress. In order for Black women to truly feel seen in this current media landscape, they are asking to be heard and fully supported. They are asking for access to make a meaningful impact themselves through their passion projects and business ideas. Most importantly, they're requesting real representations where decisions are made to apply impactful change whether that's in the board room, leading conversations and being consulted on important decisions.
"In my generation, we said 'it's coming, it's coming, it's in the distance.' With this new generation, I see that they're not willing to wait. They're saying it's here and we want it," said Professor Ingrid Sturgis, Associate Professor of Media, Journalism, and Film at Howard University.
You can check out the full report here.