Try These Packing Tips For Your Next Winter Adventure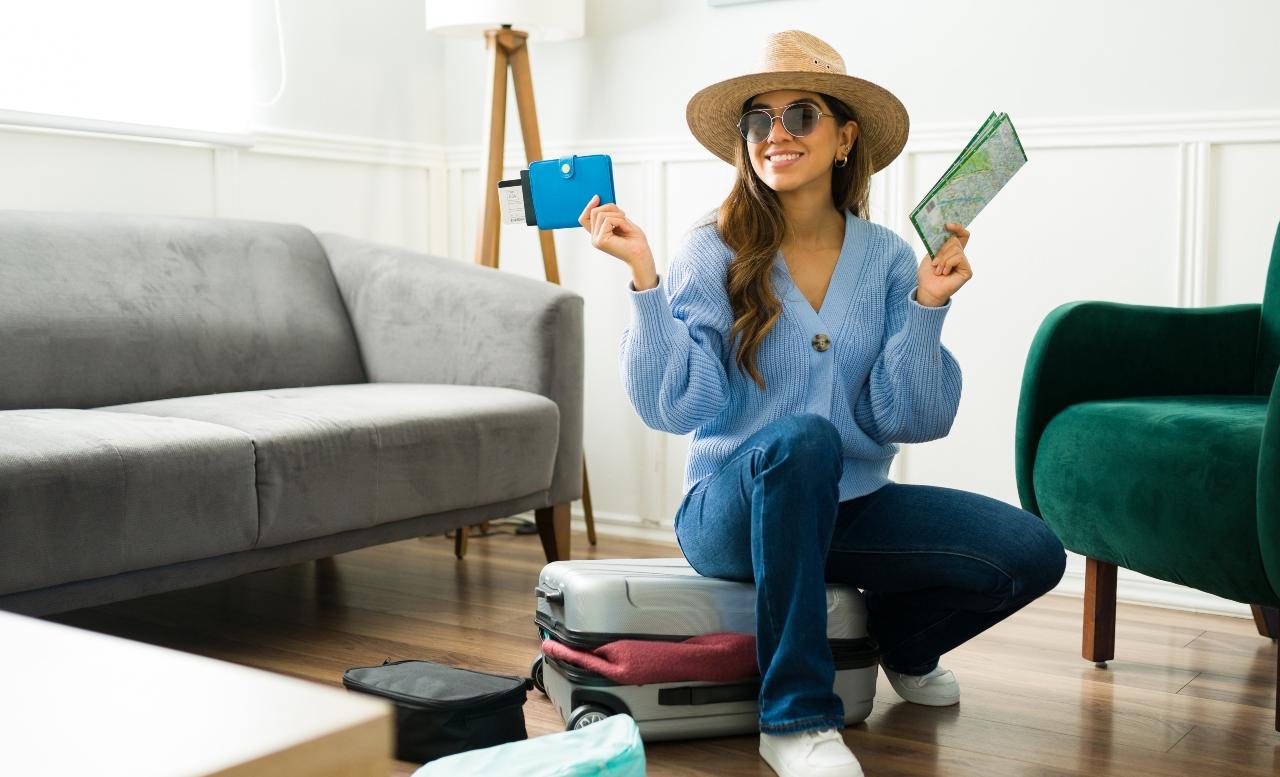 Studies show that TikTok users spend on average a whopping 52 minutes per day on the platform. And, we can all admit that it's easy to lose track of time when you're helplessly stuck in a scroll hole…
However, one type of content has never been so relevant right now: holiday packing content. Let's face it, we're still scarred from our summer holiday airport experiences.
With the hashtag #packinghacks currently having a staggering 133.7 million views on the platform, Megan Watkins, head stylist at SilkFred has whittled down the copious amount of content into fivemust-have hacks you need to know before you jet offto your chosen winter getaway – be that a well-deserved winter holiday or your annual trip home to visit family.
From tracking your case to packing everything in your hand luggage, we've got you covered. Dare we say you may even feel excited to pack after this!?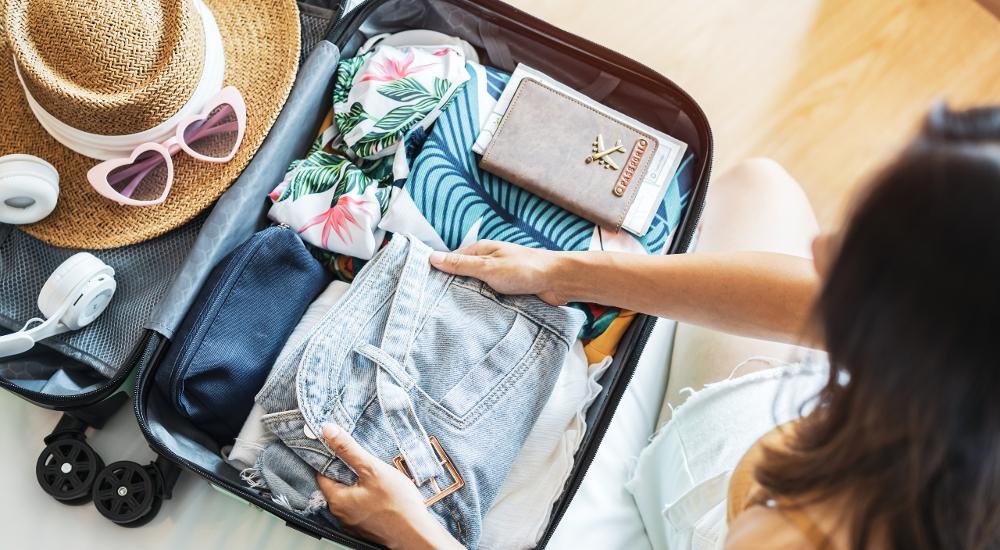 Article continues below advertisement
1. Packing For Budget Airlines
We can't be the only ones convinced that the allocated size for carry-on luggage is getting smaller by the year. Budget airlines often charge high prices for checked bags and an even bigger fee if you arrive at the airport with oversized hand luggage. (We've all been there).
But when it comes to items you need to take, where do we even start? SilkFred's Head of Fashion, Megan says: "If you're heading to sunnier shores this winter, it's all about packing lightweight items. Let's face it, how many times do we go away and always end up wearing the same three items?
"For me, the essentials are: a classic white t-shirt that you can layer whilst travelling, lightweight loungewear to keep you comfy for long flights a maxi dress to wear by itself for evenings or as a layering piece and two pairs of shoes. Flip flops / sandals and one dressier pair. Trust me, you won't miss your others."
Article continues below advertisement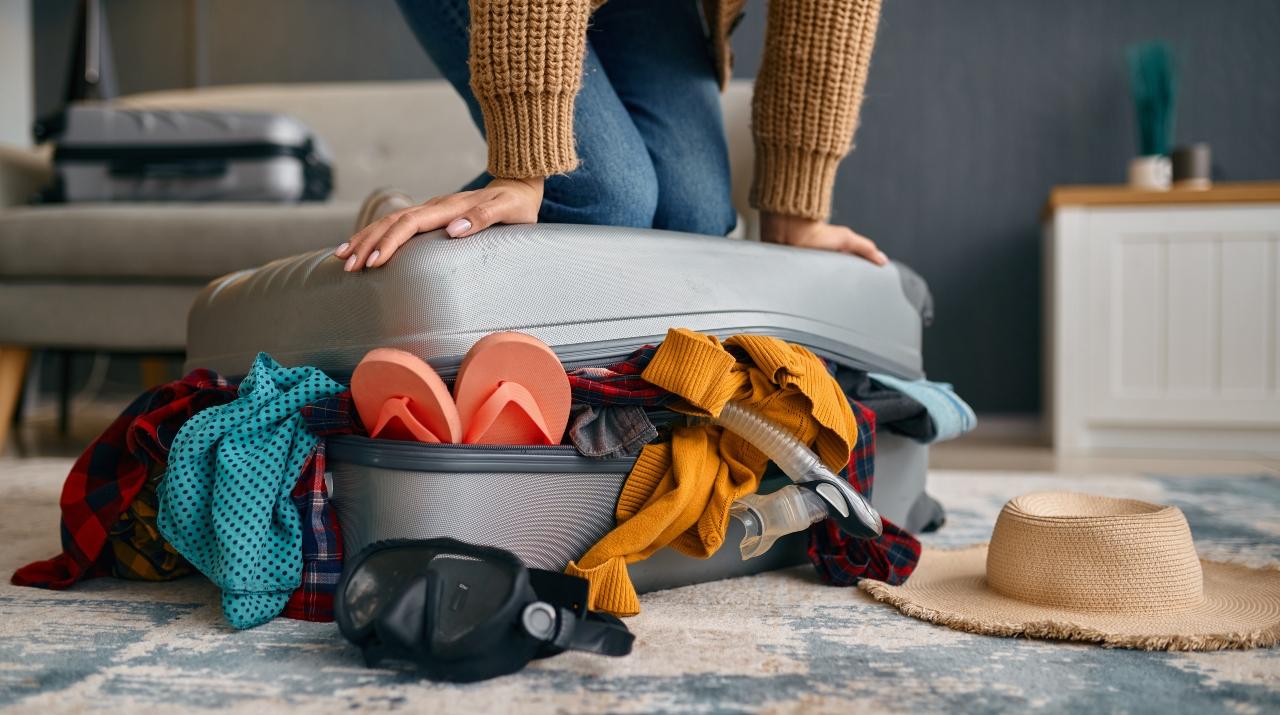 2. Investing In Packing Cubes
Designed to compartmentalise and organise your items, packing cubes are perfect for winter getaways where you not only have to find space for your favourite festive knitwear, you also have to pack bulky Christmas gifts (unless you've been on TikTok).
Where to buy them? Most of the products featured are from Amazon, but worry not we've also found some great alternatives. If you're looking for a sleek and stylish cube, try this pack of six from Away, or for a cheaper option we love this 4 piece set from Aerolite.
Article continues below advertisement
3. Repurposing Bags To Organize Outfits
We're all guilty of online shopping, especially during the festive season (who can resist those Black Friday deals?) Regrettably, many online shops still don't offer reusable packaging options, However, this TikTok creator is showing us how to repurpose these seemingly pointless bags for outfit organisation. Equipped with a label maker (optional but now we need one), she demonstrates how packaging can be the ultimate tool for holiday packing.
Megan comments: "Reusing your old online shopping bags is a great hack to keep things organised. They can also double up brilliantly in your ski bag if you're going from slopes to sauna – simply pop your snowy gloves and goggles in the bag and warm up in steamy bliss!"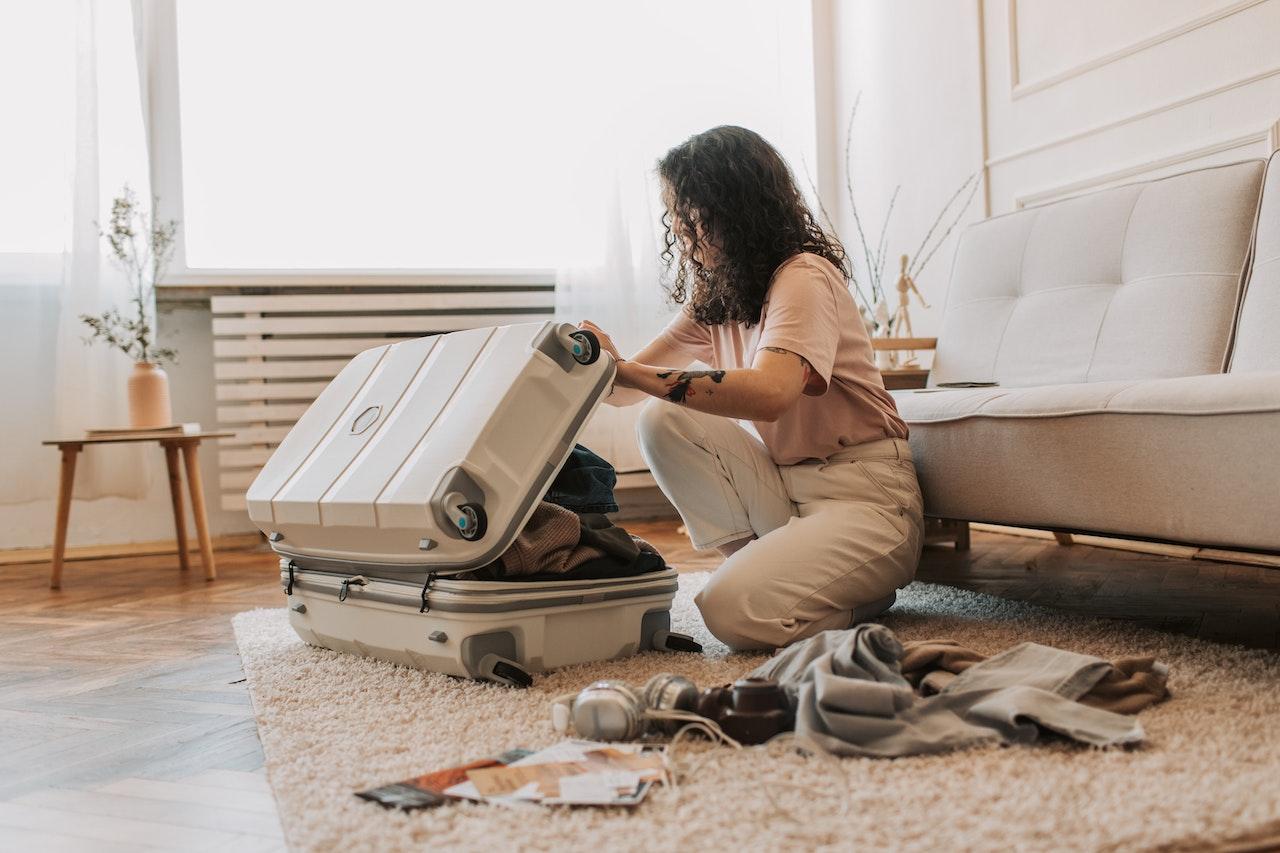 Article continues below advertisement
4. Using Vacuum-Pack Bags
It's 2022 and anything is possible. Vacuum-pack bags are no longer just for extra bedding and clothes you'll never wear. TikTok users are pulling their vacuum bags out from under their beds and using them to make the most of their limited bag space. Although they won't help you with luggage weight limits, these handy items will save you significant space!
Megan adds: "If you're opting for this hack, it's worth checking ahead of time if your hotel has an iron. If not, I can't live without my travel steamer.
"However, if space is a concern, simply hang your most creased items in the bathroom when you're taking a shower – the steam will make those creases drop out in no time."
5. Using Apple Airtags
If we learned anything this summer holidays is that no-one is safe from losing their case. However, savvy TikTok'ers have shown us that owning an Apple Airtag is simply a must. Place it in a case and you'll know exactly where it is should it go missing.