Poet Nikki Giovanni Talks Voting And The Power Of Black Fellowship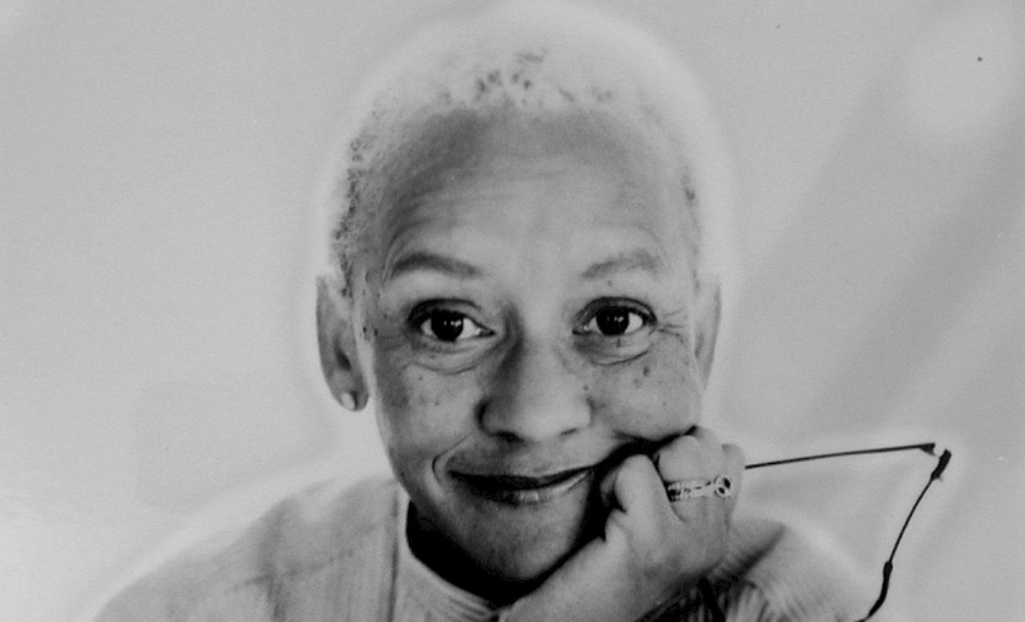 "It's a good thing to live." That's what legendary writer and activist Nikki Giovanni said in a video interview from her home office. Surrounded by wall-to-wall photographs, awards, and news clips, she said, "The older you get, the more you learn. It's not a question of, am I going to change the world? It's about sitting in your den, as I'm doing now, and watching the birds and the trees." I smiled and glanced over at one of her most recognized poems, "Revolutionary Dreams," framed on my living room wall. In a few stanzas in 1970, she wrote about the belief that revolutionary change begins within.
Giovanni, an accomplished writer and activist who famously said, "Movements make leaders," gained popularity during the Black Arts Movement of the early '70s. Her protest poetry, alongside works of Sonia Sanchez, Audre Lorde, and others, was the beginning use of art as a form of resistance. Their work provoked the thought that despite what Black people have been told they are through the actions of American citizens and lawmakers, they are, and carry the power to be, much more than that.
Article continues below advertisement
In the face of overt and covert racism, Giovanni, who "doesn't give advice," said two things: "You do what you think you can do," and "We have to remember who we're trying to help, not who we're trying to impress." What is clear, from Giovanni's words, is that our path forward must prioritize utilizing the right to vote.
Her recent bestseller, Make Me Rain: Poems and Prose, features Vote, a lyrical illustration of the power, history, and significance of casting a ballot. "For the last 300 years, Black people have been lynched, shot, or killed for voting rights," said Giovanni, before telling the story of civil rights activist Fannie Lou Hamer. "It's incredibly selfish not to take that hour and cast your vote."
Before the Voting Rights Act of 1965, Black Americans were subjected to impractical tests and requirements to exercise their right to elect just legislators. After the law was enacted, voter turnout in predominantly Black states saw a remarkable increase. In Mississippi, Black voter turnout increased from 7% in 1965 to 60% in 1969, and by 1971, Black representation in the U.S. Congress rose from six to 14.
"When Barbara Jordan was running for office, I was on the plane going to Houston to raise funds," she said of the 1972 Texas Senate race in which her sorority sister was elected. Jordan was the first Black person elected to Congress in the deep South in the 20th century. "We got her elected, and she, of course, did what she was supposed to do."
Article continues below advertisement
In January 2021, Americans watched a mob of insurrectionists attempt to overthrow democracy; an act enabled by the President of the United States, who, six months before, ordered an attack on peaceful protesters marching for Black lives. Many internalized that to mean that our lives don't, and will never, matter in America. "Black people kill me when they say, 'White people don't like us.' They never did. What's new about that?" Giovanni added. "How do we feel about ourselves? How do we feel about what we have accomplished?" She continued: "Our audience is ourselves. We sing our songs to ourselves and we have to remember why we sing. I'm singing because my people are singing with me."
Article continues below advertisement
The outcomes of Black mobilization and participation in politics are evident in our present-day ability to represent our interests on a national stage. "My generation fought segregation and we gave you an unsegregated world," said the renowned poet and activist. "Your generation is now dealing with an unsegregated world, but a racist world."
Stories of our ancestors demonstrate — through immense pain and suffering — the inevitable power and possibility born from solidarity among people. Their stories demonstrate the value in electing representatives that serve public interests and aid in revolutionizing the lives of Black people. "It's important that we get people in office who care about the people," Giovanni said of the current political landscape. "Right now, that's going to be Black women."
Article continues below advertisement
Following the historic 2020 election, lawmakers began a strategic attack on voting rights that disproportionately impacts Black and Brown voters. Black involvement in the mechanisms that control our access, resources, and basic human rights is vital for our survival, and the power of structure and fellowship intimidates the system designed to uphold our persecution and reward our persecutors.
"Voting is an act of protest and an integral component of our continued prosperity in America," she said. Our ancestors didn't bleed to exist with white people. They bled to protect other Black people. We don't vote to fit in with white Americans. We vote to advance the lives of Black Americans. We vote to foster an environment where Black people can Be. "We have to remember who we love, and who loves us."