Power Women: Let's Dispel Top Myths About Being A 'Boss'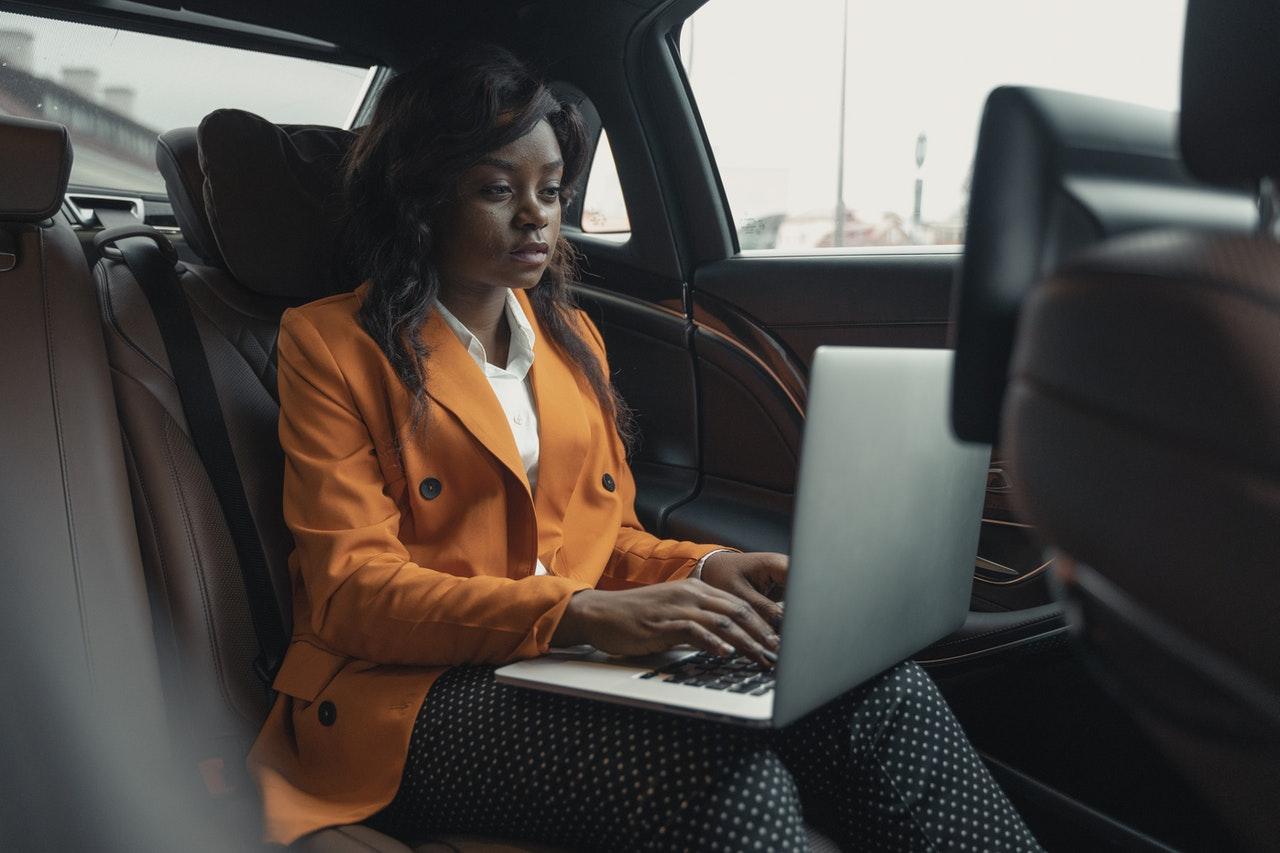 Early this year, I gave a presentation at a women's leadership conference. There were hundreds of women taking in the latest knowledge and information from us "experts" on how to go from underestimated and overwhelmed to unapologetic and thriving. During a panel discussion, a business owner asked the most important question of the day. She wanted to know how to get the people she hired to do their work without resorting to the traditional male-leadership style and strong-armed tactics.
Women learn quite early that hiring someone, or being appointed their leader, doesn't mean they're on your team. In that question, she'd hit on the critical part of what power and being a "boss" meant for women leaders. Her question helped unmask the myths that women confront and must overcome on their way to being more effective leaders.
The Myth of The 'Girl Boss'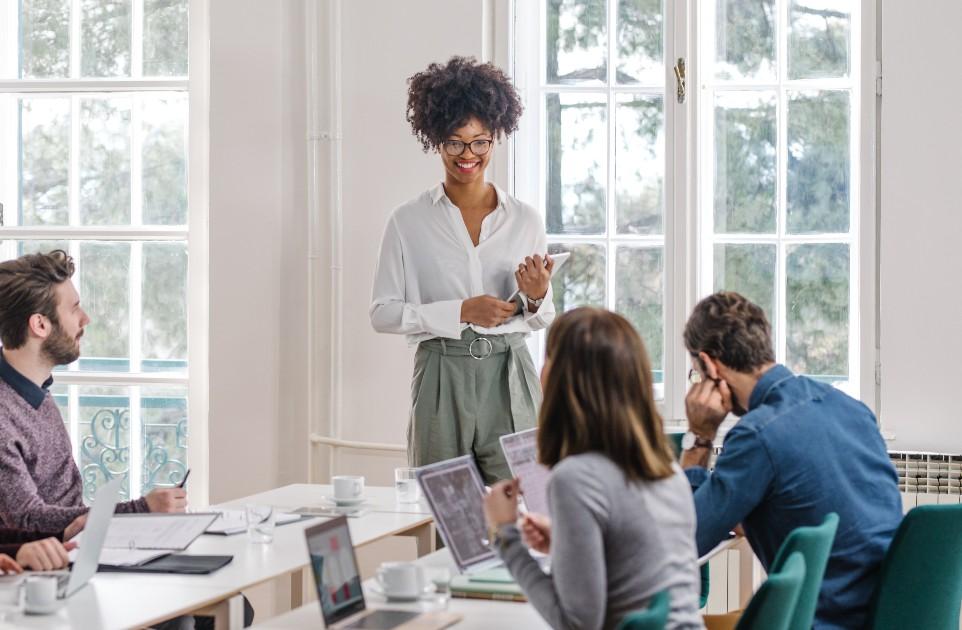 I've spent over 20 years designing leadership programs and studying great leaders at work, so I am comfortable stating that expecting Black women in leadership to engage in stereotypical male behavior (e.g. being more assertive, actively displaying ambition, etc.) does not work.
One of the myths dispelled by the takedown of the "girl boss" concept last year, was that being a woman leader meant that you were a female who operated like a man. Leadership is about providing a clear direction, but it doesn't stop there, it also means you need to use your power to influence people to follow that direction. And for women leaders, the approaches you take to influencing people matters.
Article continues below advertisement
As Condeleeza Rice, former U.S. Secretary of State once said: "Power is nothing unless you can turn it into influence. When people talk about management style, they're really talking about how someone uses power." And women leaders need to be flexible in how they utilize power. Rice continued, "I've been in positions where I had to be heavy-handed, and I've been in positions where I needed to bring people together and persuade them."
Women leaders need to figure out what works best for them in the context of the situation. Leadership will not look the same in every interaction. It's a puzzle piece you have to connect for yourself.
The Myth of Leaders As Friends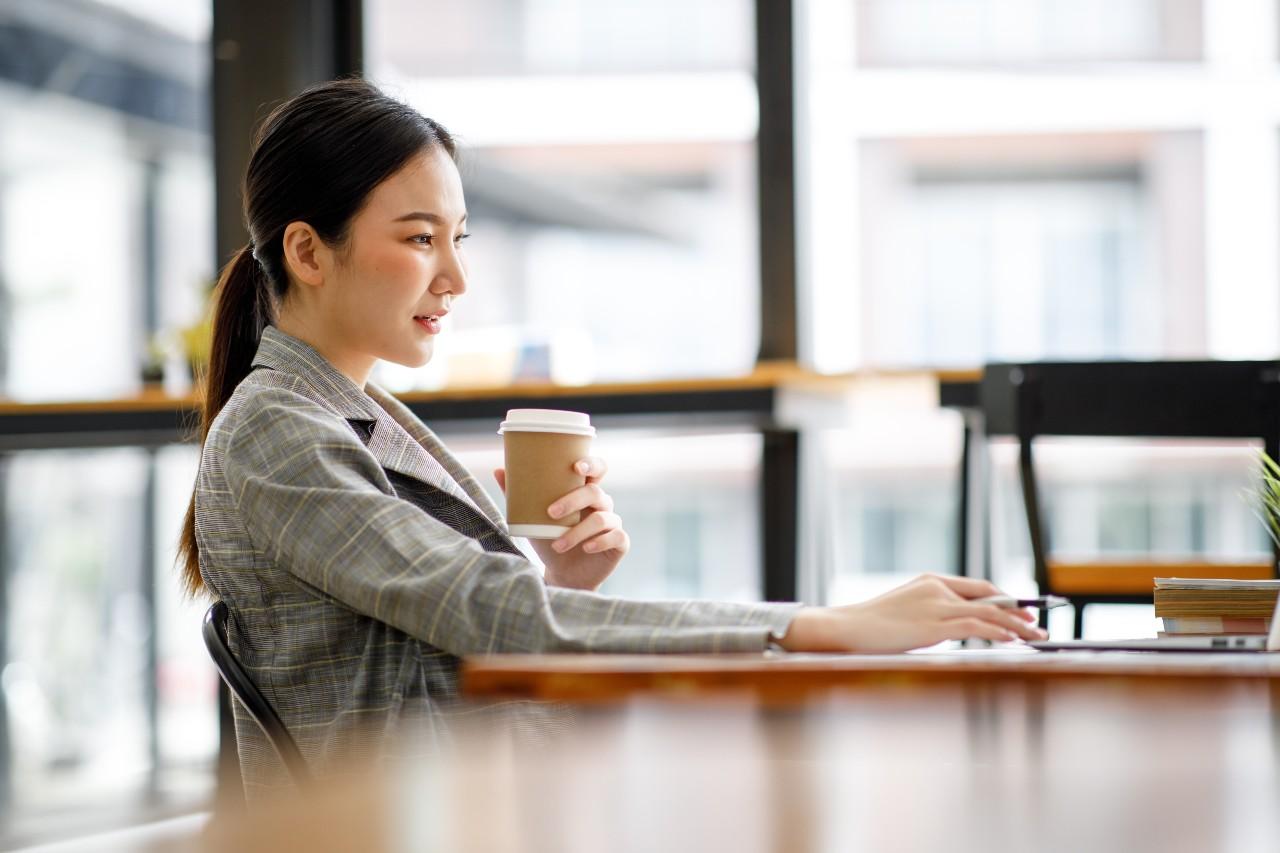 Women tend to focus on building strong relationships with their teams, aiming to connect with them on a more personal level. It's what makes us better leaders in a crisis. But, as Necole Kane, founder of businesses My Happy Flo and xoNecole, discovered, you can trip over boundaries. She said, "As a leader, I can also be very empathetic and sometimes lines can be crossed. I work in an environment where I see everybody that works for me as a sister or a friend. I really want to see them win; I want to be a mentor, and someone that they can learn from. But sometimes being this way, boundaries can get crossed."
Article continues below advertisement
There's a thin line between leadership and friendship. Yes, building better relationships with your team can result in you becoming friends. But you cannot lead with trying to become friends, the resulting misunderstandings will derail your team's performance. This can show up in few ways: someone expects to be treated differently and held to a different standard than the rest of the team, or it becomes difficult to coach and challenge an employee because you fear alienating a "friend".
Great Leadership & Being Your Authentic Self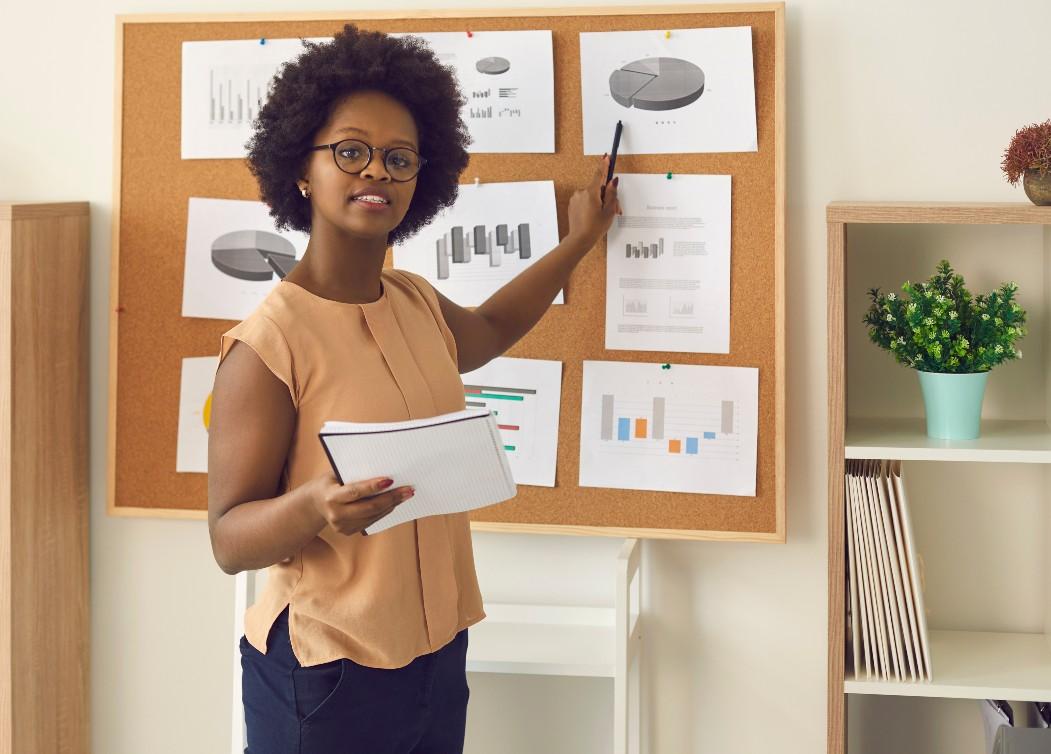 Black women are powerful leaders when they are acting and leading as their authentic selves. As U.S. Supreme Court Justice, Sonia Sotomayor has said: "I have a style that is Sonia, and it is more assertive than many women are, or even some men. And it's a style that has held me generally in good stead."
Article continues below advertisement
But there is a lack of familiarity of what Black women in leadership looks like. A study published by Harvard Business Review, showed that while Black women are highly visible (often the only Black person or woman sitting at the table), they are frequently rendered invisible (mistaken for secretaries or waitstaff and not the leader in the room). The study however did highlight what made Black women successful as leaders, they "practiced authentic leadership through deep self-awareness and an ability to craft their own identities. And they demonstrated agility in their capacity to deftly transform obstacles (including self-doubt and excessive scrutiny) into opportunities to learn, develop, and ultimately exceed expectations."
Rachel Adams, senior vice president at T-Mobile said at the June 2022 Black Women Lead conference, "We have to show up, no matter what happens at home. And you've got to put that face on, you've got to be strong. But you've got to be your authentic self."
Article continues below advertisement
There are certain expectations people have of us as women who lead. As I said on that day at the conference and before, it's important to start by asking the question, "Why should someone follow my lead?" In answering that question, it helps you to improve on the traits (self-awareness, self-control, resilience, social skills) known to help women respond better when they encounter the myths that comes with power, leadership and being a "boss."