Easy Last-Minute Recipes For A Stress-Free Thanksgiving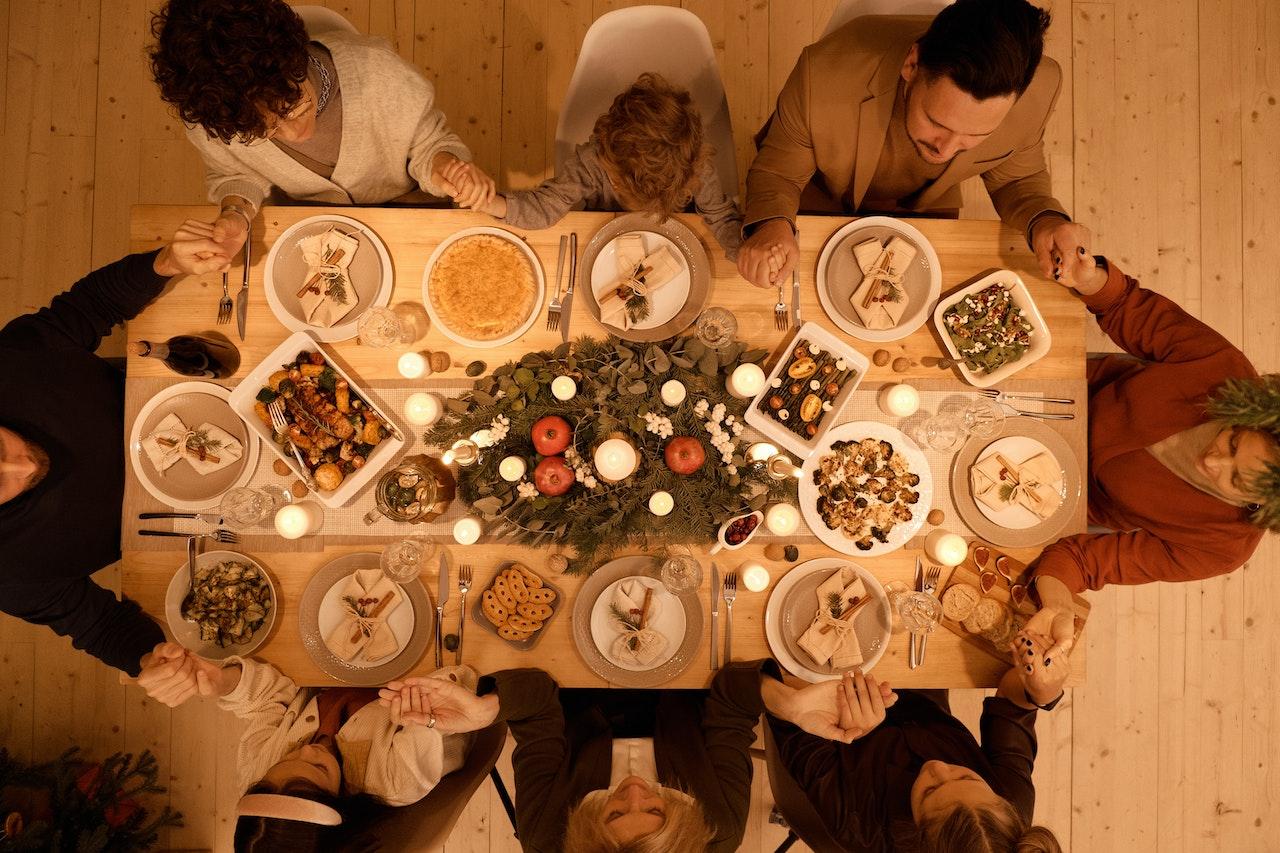 By
Rita Pike
Nov. 21 2022, Published 8:00 a.m. ET
Don't feel like giving away your entire Thanksgiving to the stove this year, but still want some amazing dishes to serve up? Or maybe you waited until the last minute to prep for making dishes for the big day. Thankfully, there are some really incredible recipes that are easy, quick, and tasty enough to dish out to the whole crowd gathered round the table for turkey, trimmings and all that gratitude.
Grab your pots, pans and spatulas, and whip these up for your tastiest (and easiest) Thanksgiving dinner yet.
Green Beans With Bacon
A super easy green side to serve up is this tasty twist on green bean casserole. Well, green beans anyway. You just need 5 ingredients (including salt and pepper) for this new family favorite that takes just 25 minutes from start to finish. Check out Taste of Home's recipe for the easy veggie side dish.
Deviled Eggs
Looking for a less traditional Thanksgiving recipe that will offer some protein to your vegetarian guests? Look no further than the deviled egg. This particular round-up from Eat This, Not That! offers a dozen ways to whip up this holiday treat in less than 30 minutes. Choose from buffalo blue cheese, bacon ranch, sriracha lime, goat cheese, and many other funky and chic flavors your guests are sure to love.
Article continues below advertisement
Chive Smashed Potatoes
One classic side that usually takes forever is mashed potatoes. Well, this recipe from Taste of Home uses red potatoes, smashes them (i.e., the skin is still on) and whips up the tasty side in only 30 minutes from potato prick to plate. Be sure to follow the ingredients for best results – but don't be afraid to try a little twist on the seasonings if you like. It's an easy one to adapt for your group's palate.
Spinach Artichoke Dip
In about 20 minutes, you can whip up your own batch of chips and the dip to go with them from this Eat This, Not That! recipe. It's super easy to make, adds some green to your day, and makes for the perfect app for everyone to nosh on while you wait for the showstopper to come out of the oven.
Article continues below advertisement
Oven Roasted Asparagus
Want more veggies on the table? This Southern Living recipe for roasted asparagus is a fast, easy option that will make people look at the stalky veggie in a whole new light. You just need asparagus, garlic, olive oil, almonds, and some seasoning, and 30 minutes to clean, cut, and bake this delicious dish.
Crusty Broiled Tomatoes
Another less traditional but oh, so delicious side is this gorgeous and tasty option from Southern Living. With parmesan, mustard, butter, breadcrumbs, and seasoning, these tomatoes will steal the show with their zing.
Article continues below advertisement
Buttermilk Cornbread
What harvest meal would be complete without some corny goodness? This simple, oven-baked skillet cornbread from Southern Living is an easy solution that tastes amazing and will definitely make the whole group happy. Serve it up with slabs of fresh butter and preserves for best results.
Easy Thanksgiving Cookies
If you're the one bringing the dessert, never fear – these easy Thanksgiving cookies are perfect for the season and take a little under 30 minutes to make. The recipe from All Recipes uses orange cake mix, dried cranberries, vegetable oil, and eggs and that's it. Easy, inexpensive, unique, and completely spot on for the season.
Extra Easy Pumpkin Cookies
Nothing says Thanksgiving quite like pumpkin desserts, but if you don't have time (or desire!) to bake a pie, these easy pumpkin cookies from All Recipes are a sure crowd pleaser that won't keep you roasting over the oven. They take less than 30 minutes, taste amazing, and won't break the bank or your back to make.