How Partnership Equals Power For Black Women In Entertainment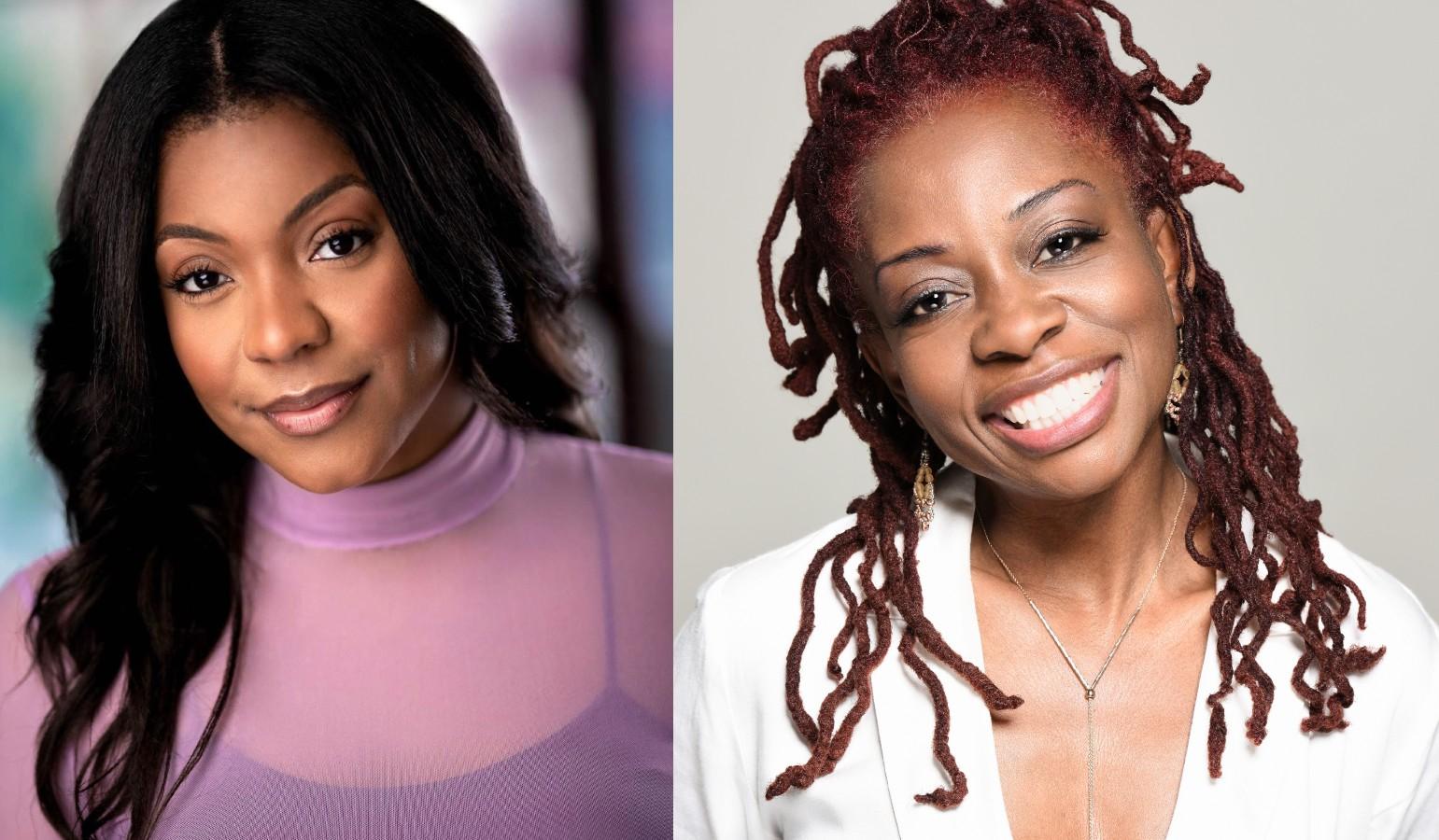 Black women in Hollywood have been leading the way both in front of the screen and behind. And though there's much more that needs to change in terms of diversity and gender equity in Hollywood, Black creatives are paving their own pathways to tell the stories they want to tell and offer a way to level the playing field, one project at a time.
For director, writer and producer Cas Sigers-Beedles, and actress and entrepreneur Ernestine Johnson Morrison, this starts with a bold determination to create on their own terms and rely on the power of partnership and sisterhood. It's part of the success motto for Johnson Morrison.
Article continues below advertisement
"Create. Don't wait. That is literally my motto. It's trademarked. It's embedded in me.You cannot wait on any director, any producer, any studio, or any casting director. You have to give yourself the greenlight," she says. "If you have a friend who can act, another friend who can direct, another who can produce, another who writes, another that has a camera, and another who has a smartphone, get together and create your own table. I don't have time to be hit with curveballs. I create the table and I invite my friends to come sit at that table with me."
Johnson Morrison, founder of Greenlit ATL, is a proponent of not only networking across versus up, but in leveraging dynamic relationships with other power women, particularly her friend and mentor.
"Having that tribe is the single key ingredient to getting stuff done. Cas has an amazing network. I have an amazing network. When we brought those networks together, we were able to call in resources from people that we know," she adds. "I always say, when you're getting into these rooms, you might want to get to the person at the top or the biggest fish, but really, you have to network with people in the room right next to you."
Article continues below advertisement
She's forged a bond with Sigers-Beedles over the past decade and has enjoyed the camaraderie and opportunity to learn and grow. "Having a village is definitely me picking up the phone and saying, 'Cas, I want to do a film,' and her saying, 'Let's write it. I'll direct it.' That's the power of true sisterhood—finding people that believe in you and that you believe in and building together."
Their recent project, Scheme Queens, is a heist film with a cast that includes comedian, actress and entrepreneur B. Simone. "I really wanted to do a heist film, and I know that that's the genre Cas really wanted to focus on, so I was like, 'Hey I have a group of girlfriends who love to create together. We've been creating together. Let's do a feature film.'"
The whole process of bringing the idea to light reinforced their mission and values to not only highlight different stories featuring powerful Black women characters but to continue empowering Black women creatives and talent.
Sigers-Beedles, an accomplished writer and producer in her own right, co-founded production company, Nina Holiday Entertainment, with veteran actress and friend Terri J. Vaughn in 2004. Their relationship—both as friends and creatives—has stood the test of the industry and of time.
Article continues below advertisement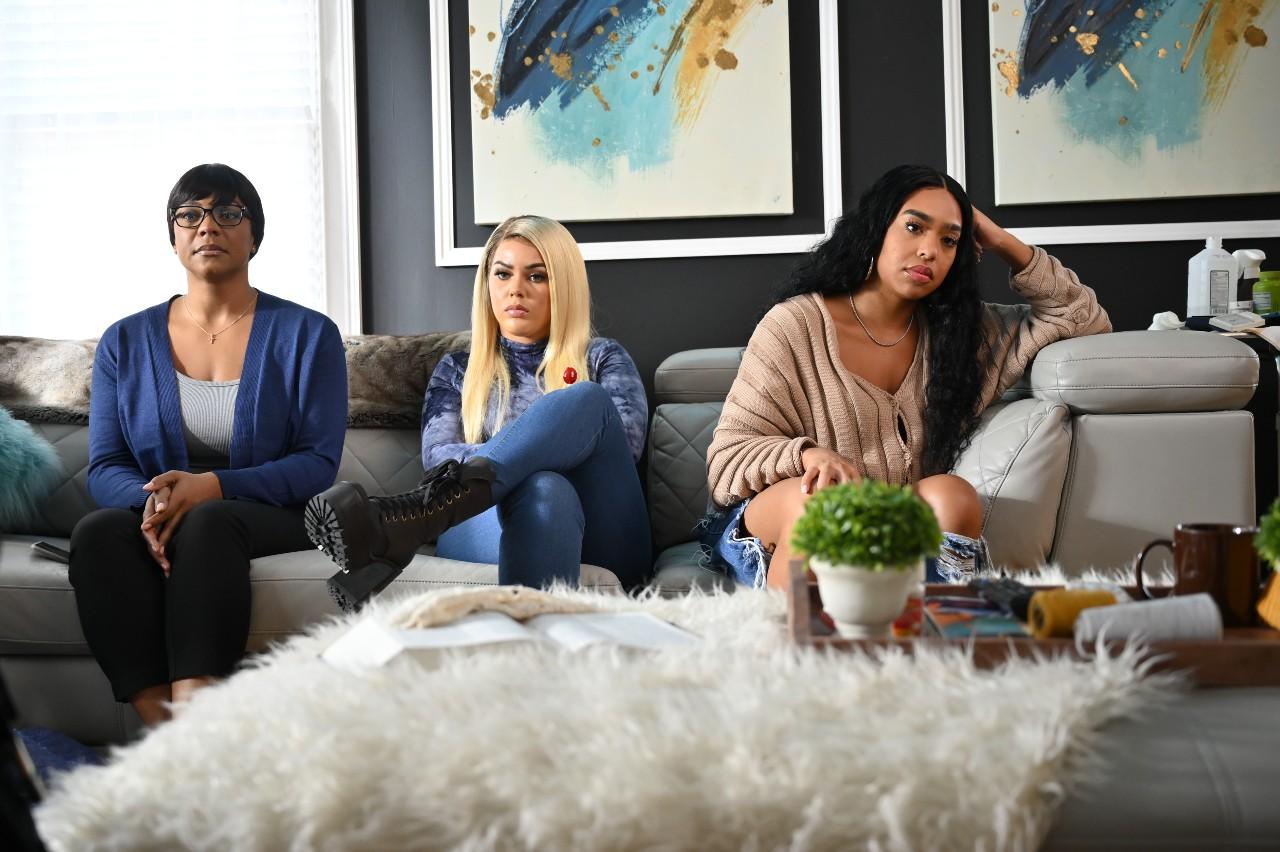 Their company was behind the hit film franchise "Girlfriends' Getaway" (starring Vaughn and other Black Hollywood heavyweights including Malinda Williams, Garcelle Beauvais, and Essence Atkins) and several other film and TV hits that expand the narrative of women on the big and small screens. "Our focus was to do films with women of color. When we first got in the business, [Vaughn] was in Los Angeles, I was in L.A., and we pitched projects," she recalls.
Article continues below advertisement
"Everything we pitched, they'd say, 'This doesn't sound like an urban voice.' We thought that was so weird because it was our voice. So we started our company to focus on women of color. When Ernestine brought this to me, it was already in my mission, so it fit naturally with the brand. She and her girls are all social media influencers and they do so much with each other—which I love and which I encourage. It was just a natural thing."
Article continues below advertisement
Both Sigers-Beedles and Johnson Morrison urge the next generation of Black women looking to make their mark in entertainment to lead with authenticity, boldness, and an openness to embrace community through authentic connections.
"Be an original," Sigers-Beedles says. "Even as a writer and director, we tend to conform to what we see out there because we feel we have to write like a certain person or direct like a certain person or follow a certain path. I would say finding your voice and being original helps a lot because, in this business, [you get] a lot of nos. If you're not passionate about what you're creating, it's easy to get discouraged."
"Gen Z is so intelligent, tech-savvy, and super-aligned with Web 3.0., and that's great, but there's nothing like good old-fashioned human interaction and relationship building," Cas adds. "Build real connections with real people in real life—off of social media. There's nothing like relationship capital. It will open doors for you."