Self-Care At The Office: Add These Simple Practices Into Your Work Day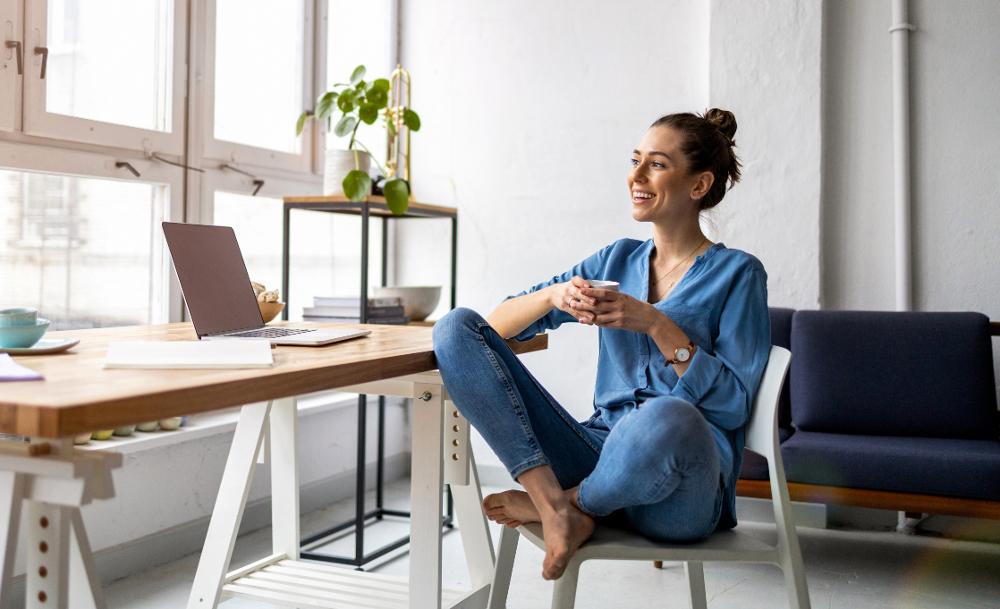 By
Asha Bey
Mar. 14 2023, Published 8:00 a.m. ET
Self care starts even before you begin working. As soon as you wake up, take a moment to spend time with yourself. Asking reflective questions like, "Did I get enough sleep?" and "Am I craving a big breakfast or something small and yummy?" can help you check in with your mind and body before starting work. Once the work day starts, you've already poured into yourself and it doesn't need to stop there. While working, it's great to incorporate self-care practices to reduce stress, improve wellness and increase productivity. Whether you're working from home or in the office, here are a few ways to take better care of yourself throughout the work day.
Working From Home
According to Thrive My Way, the average person sits 12 hours a day. Getting up and doing simple stretches can make all the difference in your body. The FitOn app has amazing stretches as short as two minutes to as long as 30 minutes that can help relieve stiffness. I recommend starting with their "Feel Good at Work" stretch that includes opening stretches you can do right at your desk.
Article continues below advertisement
After a couple of hours of staring at your laptop and your phone your eyes need a break. Taking a short 5 minute break to relax your eyes can help throughout the work day. You can incorporate this self-care practice into your day by putting your notifications on do not disturb, softly closing your eyes and taking deep breaths for a midday reset. Depending on how busy the day is, I say to do this as many times as you like!
Listening To Peaceful Music
For the days when you're heads down in a product and motivated to finish what you're working on, listening to music can help keep the productivity flowing. According to Indeed, "There is a psychological principle in music therapy known as the "iso principle," which essentially provides a frame of reference for how different styles and genres of music can have a lasting impact on a person's mood, mindset and motivation." Smooth Jazz is my go-to music to listen to while working because it lifts my spirit and keeps the creativity flowing. Other genres of music such as Lo-Fi are recommended to play softly in the background while you work.
Set the tone for your environment.
Article continues below advertisement
Adding a plant, lighting a candle and opening the blinds can instantly boost your mood and combat feelings of burnout. Especially when working from home, you have the freedom to create a space that makes you feel good and ready to be productive. Beyond the space around you, consider changing your laptop wallpaper to images that bring you happiness as well. At the moment, I have my favorite hibiscus flower because it reminds me of summer and it's beautiful to glance at.
If you already have a running list of things to do, be mindful of how much you can take on. Adding more onto your plate doesn't make you a better team member. Being true to yourself with what you can manage and being transparent with your coworkers on your workload can help you work at a more steady pace.
Article continues below advertisement
Working In The Traditional Office
Every now and then, get up to take a stroll around the office. Walking is an underrated way to wake up your body and incorporate some movement. Stretching your muscles for a quick stroll is a simple way to make your body feel good.
Have a cup of tea instead of coffee. A nice warm beverage can calm the body and bring you comfort inside. There's work culture around drinking coffee for an afternoon pick-up, but how about drinking a cup of tea? Opting for herbal tea instead of a cup of coffee comes with many health benefits such as boosting your immune system, hydrating the body and soothing your digestive system. Each flavor of tea has different properties, but while working I usually enjoy a peppermint tea or ginger turmeric tea. For those of you still seeking an energy boost, green tea has the caffeine you're looking for.
Article continues below advertisement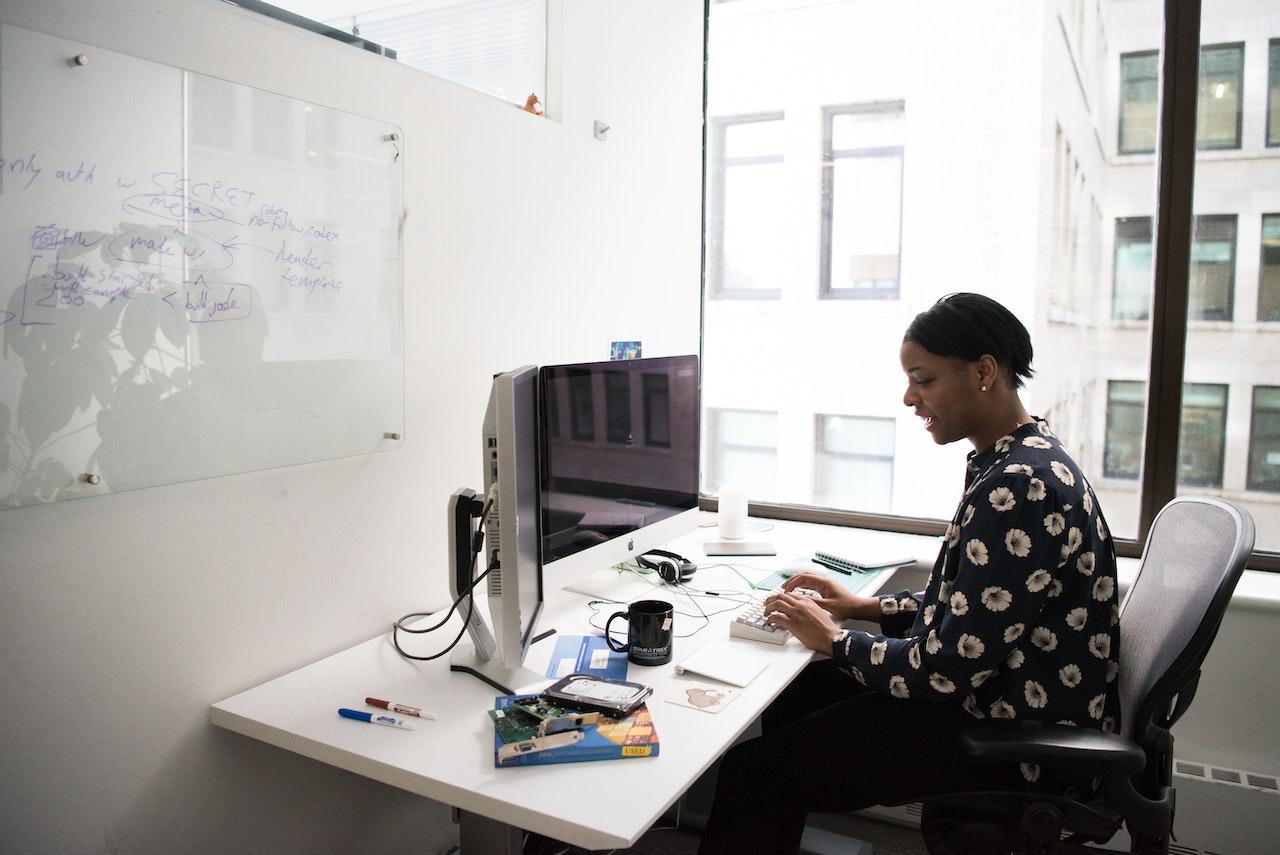 Be present. Striving to be present while working can look like focusing on one task, making every minute count and not overwhelming yourself with a list of things to do. Even if you have 5 minutes before your next meeting, use those minutes to check in with yourself and take a breather. Changing your perspective on the minutes throughout your work day can make the day more enjoyable which instantly makes you feel like your time was well spent.
Article continues below advertisement
Working by the window invites sunlight into our workspaces and can boost serotonin levels. Additionally, "Workers seated by a window that optimized natural light reported an 84 percent drop in symptoms of eyestrain, headaches and blurred vision — all symptoms associated with computer vision syndrome (aka, digital eye strain) caused by prolonged screen use." mentioned NBC News. A few glances of looking outside your window and allowing the sunlight in can do wonders for your mood, emotions and overall health.
Wear comfortable and stylish office outfits.
We've all heard the saying "when you look good, you feel good" and there's a science behind this. The Kentucky Counseling center shared, If you are attractive, you are more likely to be happy in life. Better-looking people are happier." Taking time to decide what to wear to the office makes you feel better about your overall appearance. For inspiration on your next outfit, check out these seven women who know how to bring their fashion sense into the workplace.
Self-care is all about finding harmony in your internal and external environments. Once you find this harmony, the days you spend at work can become more enjoyable. You can even take it a step further by asking your coworkers which ways they practice self care while working too. You may be surprised by the ways they incorporate self-care into their work days.