Survey Claims Self-Employed Women Make More Than Those In Corporate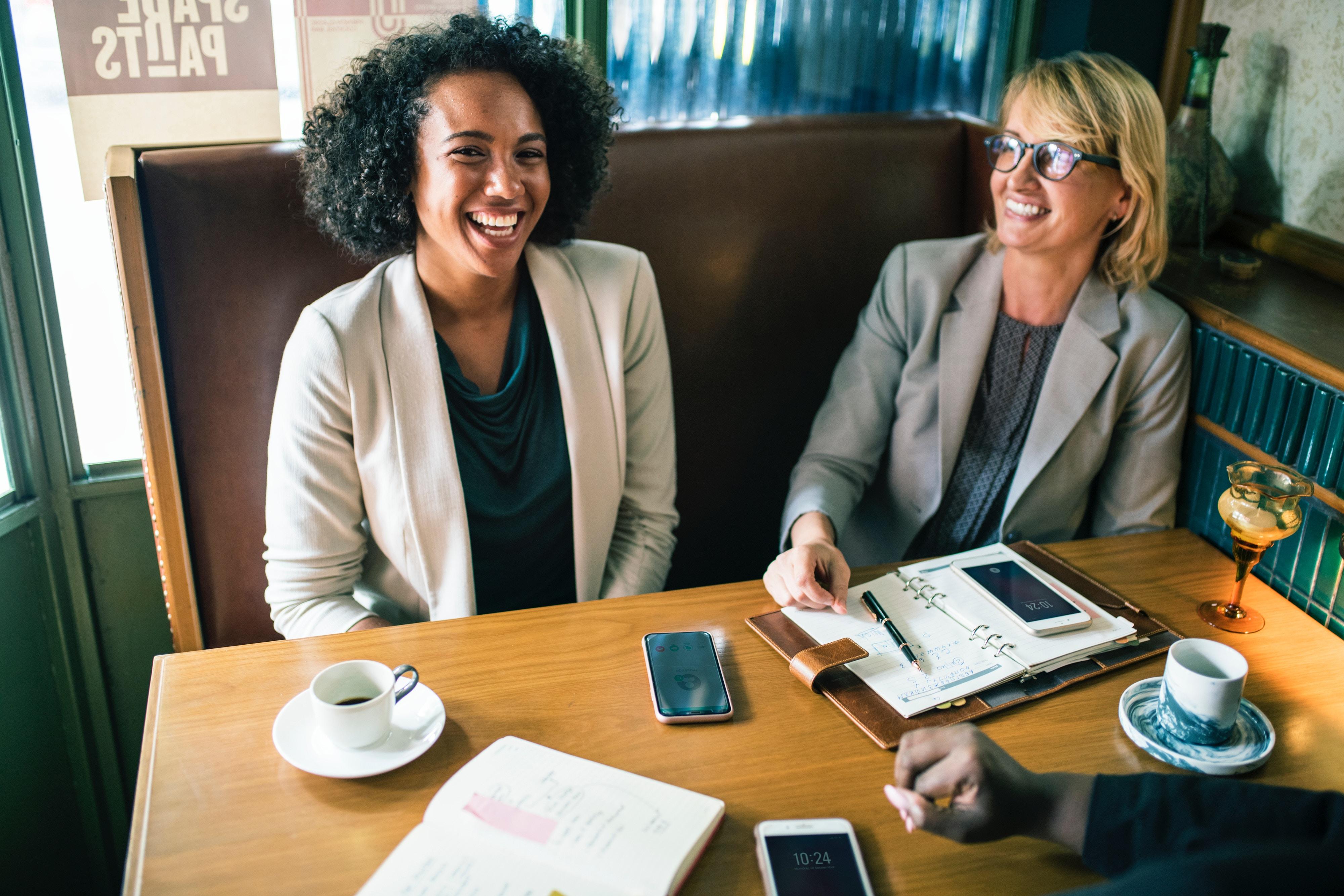 Former vice president of business development at a fashion software company turned influencer and creative consultant, Jamie Espertin, noticed that she was making more as an independent professional.
"My mini-sabbatical was extremely refreshing in terms of creativity," said Espertin. Espertin found herself in charge of all her career decisions and having the time to think her ideas into full-fledged projects.
"The opportunities that I've had as a consultant, I'm sure would've never happened if I worked a traditional job."
The majority of women say they can't reach their full potential at a company which makes them believe that self-employment will help them advance career-wise, quicker. Over 10 million women could become self-employed in the next five years, according to FreshBooks.
Recent college graduate, Oluwagbemisola Abiola (Gbemi) plans to be part of that group. "I like to work at my own pace, do my own thing and be comfortable at the same time," says Abiola
70% of women freelancers make as much or more money as their own boss than they make as company employees, according to FreshBooks.
As a consultant, Espertin has worked with top national brands like Neutrogena and CVS Pharmacy. She determines her rates based on the amount of work and difficulty in a given task. She makes sure to be transparent with brands/clients she collaborates with about the resources she needs and what she can do for them.
"Transparency with the client/brand is the key to securing these high paying collaborations," said Espertin. "Advance discussions on what you plan to do gives brands the assurance they need to decide if you're the right consultant for the task at hand."
Article continues below advertisement
However, it's not realistic for many to jump full force into freelancing before they have some financial security. Working for a company is the first step for many after college, but according to FreshBooks, 70% of women say workplace discrimination and the corporate glass ceiling played a factor in leaving a secure company job. The same source also cites a 28% wage gap and with this statistic still existing amongst those leaving corporate, there still may be a glass ceiling women fall victim to.
A new study on self-employment from FreshBooks reported that women earn 28% less than men in America, even when they're charging their own rates. Why is there a gap to begin with when self-employed women decide how much they deserve to get paid?
Article continues below advertisement
Self-employed women struggle twice as much as men according to FreshBooks in regards to setting their own rates. Negotiating salaries is something many women struggle with while working as company employees and now we can see that it's not much different when they're their own boss.
"I believe that a woman freelancer should always charge what she is worth," said Abiola. "A big lesson I learned in the past few years was that I had the right to say no and refuse service. People will try to cheat, take advantage, creatively stifle and make you feel stupid but only you and other freelancers know the true costs and what you need to make profit and keep your businesses running."
Even though women freelancers make as much or more money as their own boss than they made as company employees, this isn't enough for women to feel equal to men in the freelance world and overall workplace. Many companies are not paying their women employees enough which affects most women freelancers who still don't see what their work is worth. The glass ceiling can be powerful enough for women to place it on themselves even when they take charge of their own careers. Now is the time to break that ceiling.