Simple Dietary Changes You Can Make To Ease Anxiety
By
Rita Pike
May 17 2021, Published 4:05 a.m. ET
Have you ever noticed that feeling after you eat a donut or drink that third cup of coffee that your body doesn't feel that great? The brain fog rolls in, the guilt over eating something you shouldn't have hits or maybe you feel more depressed or anxious and aren't entirely sure why.
Well, as it turns out, the proper diet can also help to improve your mental health, not just chip away at your waistline and energy levels. In fact, some folks at the British Medical Journal put together a study examining 21 studies about the potential correlation of diet and mental health (specifically, anxiety) to see what they could discover.
Strong links were noted among the 1,503 participants in the studies, showing that gut health very definitely has an impact on mental health. In conclusion, some recommendations for improving your diet to decrease anxiety and depression resulted.
Add In Probiotic Foods
A major component of health in the human body is the microbiome or the gut. One of the ways to help this aspect of the body – which, in turn, reduces anxiety and depression – is by eating probiotic foods.
Tempeh
Kimchi
Miso
Kombucha
Natto
Traditional buttermilk
Yogurt
Kefir
Certain cheeses
Pickles
Sauerkraut
Other fermented foods
If you're unable to eat enough of these foods or simply don't like them, adding in a probiotic dietary supplement is another good way (though not as effective) to include probiotics in your diet on the regular to help reset the system.
These foods are only a part of the picture, though.
Article continues below advertisement
Don't Forget Prebiotic Foods
Prebiotic fiber is another critical part of resetting your microbiome. Dr. Amy Shah, MD, has recently published a book, Why Am I So Effing Tired which specifically discusses the impact of gut health and the need for prebiotic foods for restoring energy levels and general mental and physical well-being, as well as helping fight anxiety and depression.
Chicory root
Dandelion greens
Bananas
Barley
Oats
Apples
Custard apples
Kojac root (yam)
Cocoa
Burdock root
Flaxseeds
Yacon root
Wheat bran
Seaweed
Jerusalem artichoke
Jicama
Garlic
Onions
Leeks
Asparagus
Wild blueberries
Pears
These should be paired with probiotic foods, plenty of water and protein for best results.
Add Protein To Your Breakfast
It's a simple concept shared in much of the fitness community but adding protein to your first meal of the day can also help improve your mental health. Your body needs protein for keeping your blood sugar steady while providing you energy and a fullness longer. These all help with the triggers that worsen anxiety and depression.
Article continues below advertisement
Go With Complex Carbs Instead Of Simple Carbs
You've probably heard about the impact of complex versus simple carbohydrates on weight loss efforts, but there's a direct correlation between this brain food and our emotional response. Carbs are believed to increase the serotonin released by our brains, which calms us when we need it to. Complex carbs improve this release, while simple carbs do little to help out.
Whole grains
Beans
Lentils
Brown rice
Chickpeas
Potatoes
Sweet potatoes
Whole grain pasta
Quinoa
Buckwheat
Corn
Bulgar
Asparagus
Zucchini
Cut Caffeine, Alcohol And Sugary Drinks
Another simple (though it can be challenging!) way to improve your mood and mental well-being is cutting back on sugary drinks like soda and fruit juice, reducing your caffeine intake to just one cup a day (or switching to decaf) and cutting out alcohol. All of these things can contribute to brain fog, emotional instability and can jack up your emotional responses to minor triggers and stress.
Alcohol should especially be cut out by those dealing with depression. Alcohol is a depressant, meaning it worsens your mood and lowers your emotional tolerance threshold for triggering things.
Article continues below advertisement
Increase Your Water Intake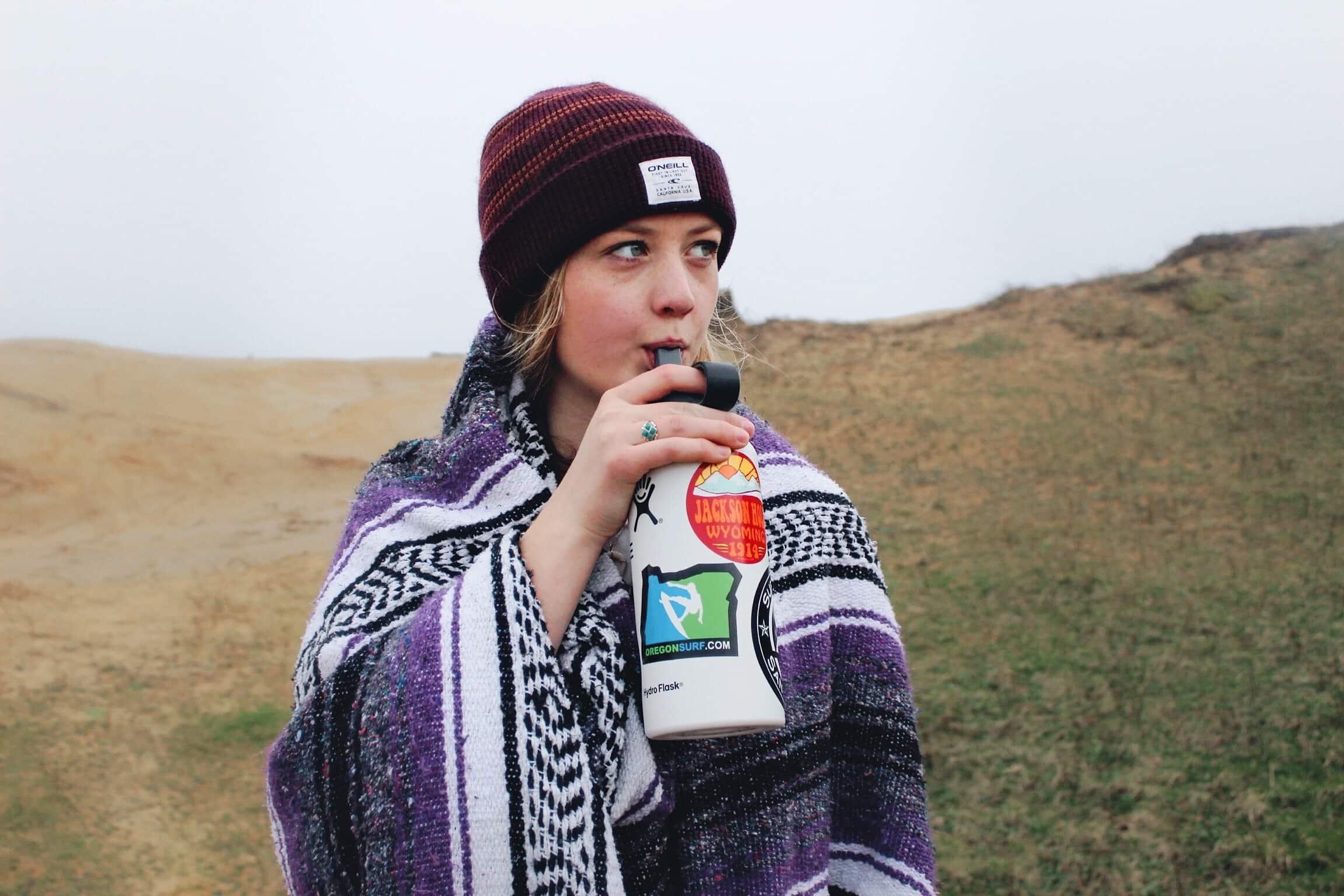 Your body needs water to run smoothly. When you don't get enough fluids daily, you can become dehydrated and even a little bit of dehydration can amp up your anxiety and other mental health conditions.
If you're not so great at figuring out how much water you need, try an online water calculator to give you a rough idea, and consider using an app that reminds you to take a swig every so often to keep up with the water.
Find The Balance
These changes are simple in and of themselves, though taking the action may prove challenging for some. Instead of worrying about making all the changes right now, though, find the right balance for yourself and make the changes gradually.
The big key is to be gentle with yourself as you adjust to these simple changes.