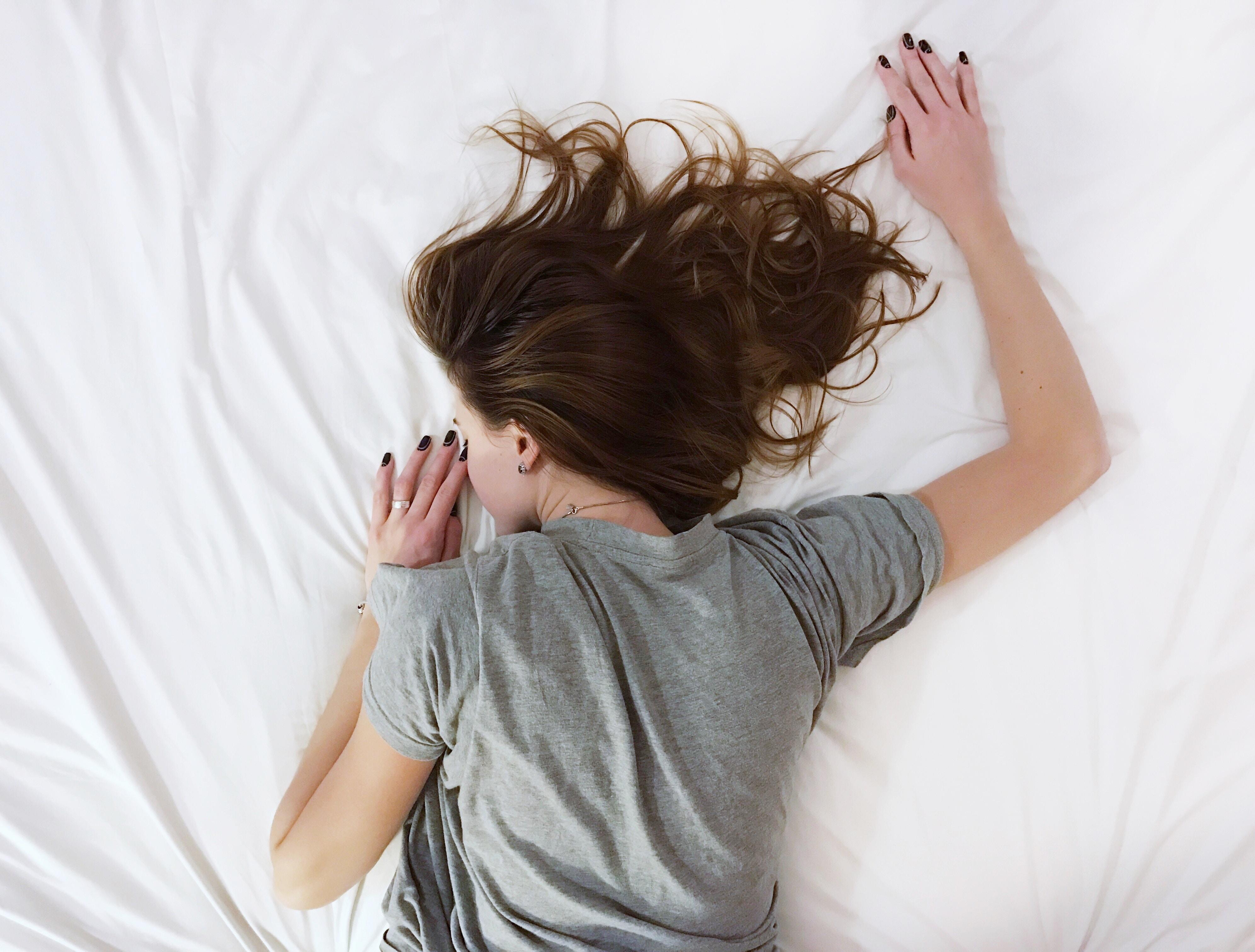 These Six Celebrities Remind Us We're Not Alone When It Comes To Feeling Burnt Out
By
Thrive Global
Mar. 6 2019, Published 3:00 a.m. ET
Tiffany Haddish bombed her New Year's Eve comedy performance in Miami, and afterwards, admitted that utter — and real — exhaustion was to blame. Increasingly, celebrities are opening up about their experiences with chronic exhaustion, overwork, and burnout.
These six stars are changing the conversation on mental well-being and showing us that stress and burnout don't need to be "the way things are." Read on for inspiration.
Tiffany Haddish
Comedian Tiffany Haddish got real with TMZ about how burnout led to her lackluster New Year's Eve performance. "See, your brain is an interesting thing when it doesn't get the proper amount of rest. You gotta understand, I've worked almost every day last year," she said. Haddish also divulged that she slept in her own bed for only 28 days in the entire year of 2018. Here are some tips for making your own work travel less stressful and more restful.
Article continues below advertisement
Beyoncé
Beyoncé has opened up about multiple experiences with burnout over the years. She's canceled shows due to exhaustion, and in 2011 she took a year off of work for her mental well-being. She shared with The Sun, "It was beginning to get fuzzy ― I couldn't even tell which day or which city I was at. I would sit there at ceremonies and they would give me an award and I was just thinking about the next performance. My mother was very persistent and she kept saying that I had to take care of my mental health."
Article continues below advertisement
Meghan Markle
The Duchess of Sussex recently made headlines for skipping a two-day royal trip to Zambia with her husband, Prince Harry, reportedly due to the exhaustion she was experiencing during the early stages of pregnancy. The decision to put her well-being first, and bow out of work obligations that overburden us, is one we'd be wise to follow.
Article continues below advertisement
Selena Gomez
The most followed woman on Instagram has been refreshingly open about feeling burned out and receiving dialectical behavioral therapy (DBT), which she told Vogue "has completely changed my life." She recounted that after taking some time off from work and social media to look after her mental health, "for a change, it feels like I don't have to be holding my breath and waiting for somebody to judge a piece of work that I'm doing. I'm not eager to chase a moment. I don't think there's a moment for me to chase."
Article continues below advertisement
Hilary Duff
Younger star Hilary Duff has been open about the challenges of facing burnout for years. Back in 2005, she spoke about her early experience with burnout on MTV, saying, "It's the type of exhaustion that one night of sleep doesn't fix." That actually is a telltale sign of burnout — here are some other hidden signs of burnout for which you should be on the lookout.
Article continues below advertisement
Lilly Singh
One of YouTube's most prolific creators took a hiatus from her channel this fall as a result of burnout. She made the announcement to her 14 million subscribers via video, in which she confided, "I am mentally, physically, emotionally, and spiritually exhausted. I could be mentally healthier. There's a lot that I need to address, and I'm not able to [when I am] constantly pumping out content." Other YouTube creators have taken her cue to heart, and we can all take a lesson from her. When we feel ourselves on the verge of burning out (and even before that), it's vital to tune in and find ways to address it.