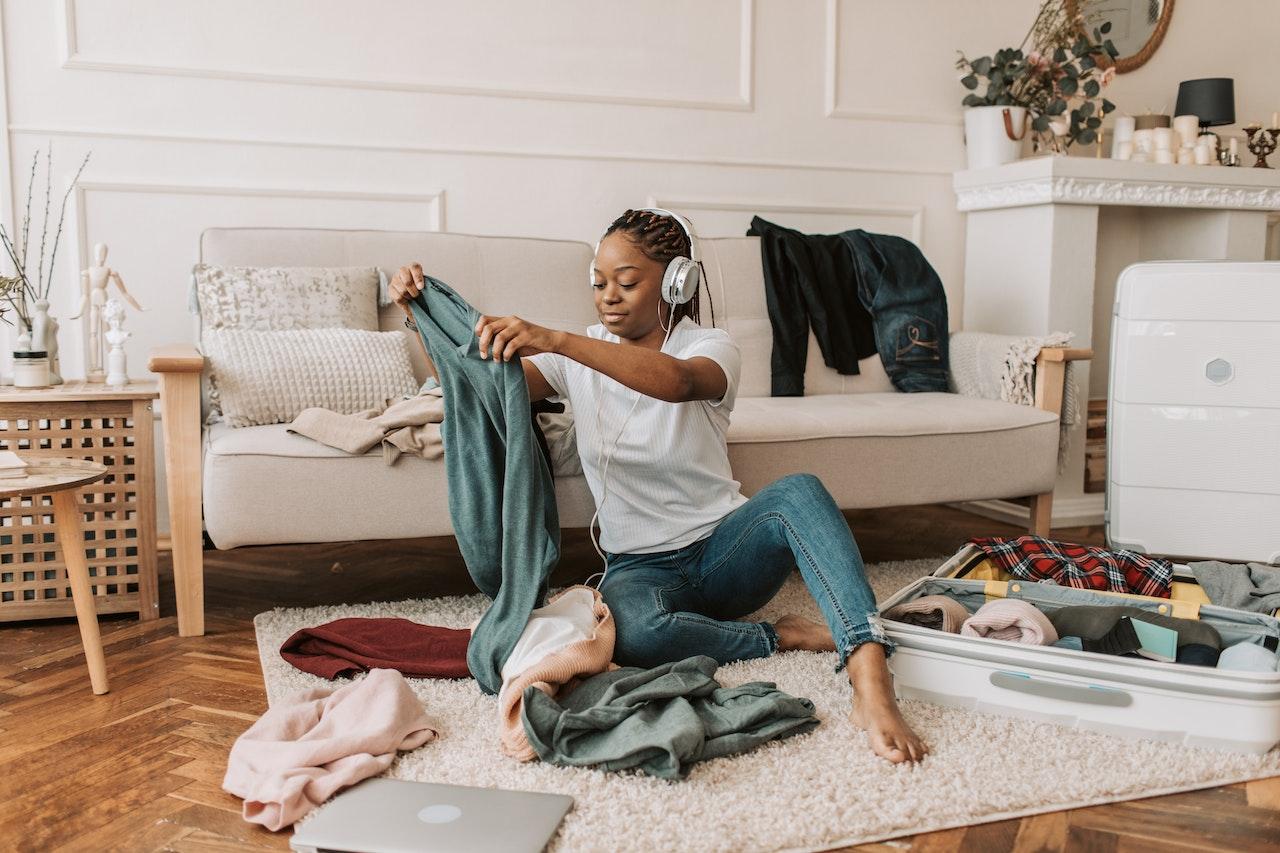 15 Essential Items To Pack For Your Next Trip
By
Your Coffee Break
Sep. 15 2022, Published 8:00 a.m. ET
We all love sudden travel plans, but not everyone enjoys the quick bag pack. What to keep and what to skip becomes a huge task. And usually, the most essential items are forgotten at home. To avoid all such confusion and frustration, we have come up with the 15 most essential things to pack in your luggage.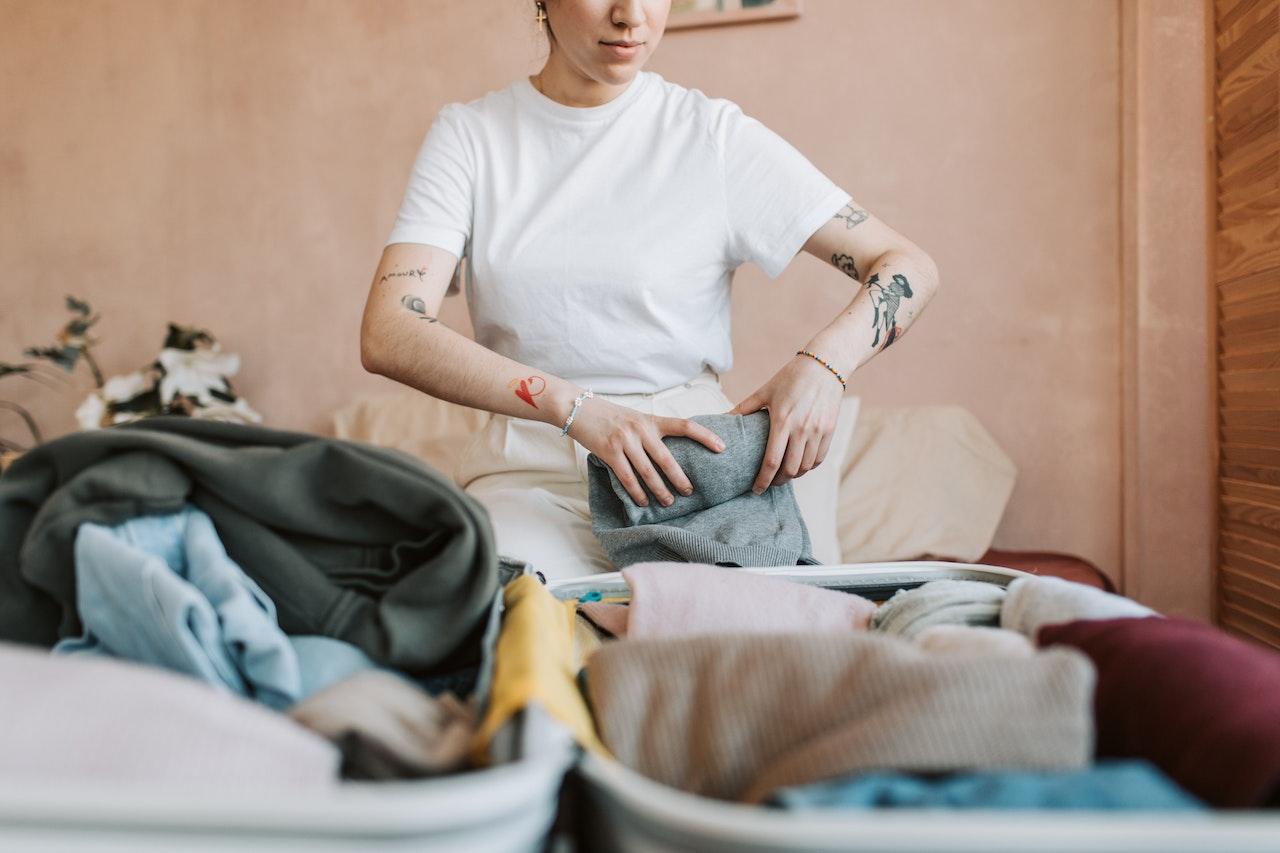 Mask
Carrying a face mask wherever we go has become the new normal, thanks to COVID-19. Although COVID cases are reducing throughout the world but wearing a mask remains mandatory. Almost all airlines require passengers to wear a face mask during local and international flights. There may be instances where the airline may provide you with extra facemasks but it's better to carry your own to maintain hygiene. Apart from airlines, local transport and shopping malls also have a set of rules to maintain social distancing and wear a facemask. So facemask becomes a must-have when traveling.
Important Documents
The document pouch has to be the most important thing to carry when traveling. In case you are traveling abroad, your passport, tickets, and related documents must be placed safely in your hand luggage. Otherwise, even if you are traveling locally, your hand luggage must have your ID card to stay safe from any sort of inconvenience. Many a time people get into trouble or even miss their flight for not carrying the relevant documents along. To avoid any such situation get the important documents into your hand luggage now.
Smartphone
Almost every one of you had at least once faced a situation where you must have forgotten your smartphone getting charged at home. Let's learn the lesson and keep the smartphone in our hands and carry along its necessary accessories. These accessories include a charger, spare data cable, and power bank. One more thing that you would be needing at your destination is a sim-only deal for your smartphone. Sim-only deals help you stay connected to your family back home without spending too much.
Water Bottle
Never forget to keep a personal water bottle in your hand luggage. It might look too minimal to be reminded of drinking water but that's something we all neglect the most. Traveling by road or air, in both cases having your water bottle along is extremely important. Not only water will keep you hydrated but also will help you to pacify motion sickness. You may even get water on the plane or bus you are traveling on but nothing can match your water bottle; easy to carry and easy to refill.
Article continues below advertisement
Cash And ATM Cards
Keep your ATM cards safe along with the other important documents to avoid any mishap during the trip. You must keep some additional cash as well for any emergency use, as sometimes ATM or credit/debit cards do not work. Your wallet must contain all these money-related essentials along with your ID card, even if you are traveling locally. For international trips, getting the currency exchanged is the next major step without which you cannot function in a foreign country. Never place your wallet in the bigger luggage as it can take time to get a security clearance. Always carry your wallet in the hand luggage to avoid any mishap.
Routine Medications
You must not rely completely on the airline for medication but be self-sufficient in this case. Carry a medicine pouch in your hand luggage containing medicines that you regularly use for headache, nausea, allergy, diarrhea, flu, or fever. And in case you are suffering from any disease like diabetes or hypertension then your medicines become much more important than anything else. Keep a track of hours during a long flight and have your medicine on time. If traveling with children then your medicine pouch must also include their medicines and syrups as well.
Snacks
Travelling feels boring without some unhealthy munching. I may be using the word "unhealthy" here but one packet of your favorite chips would not harm your health that much. Always carry your favorite snack along when traveling. If traveling by road there may be instances where you would not be able to find food so the snacks can save you then. To keep it healthy, you may swap the chips with some nuts. Nuts will relieve your taste buds and also make you feel full.
Sleep Masks
Not everyone is a pro at sleeping anywhere like on the plane. To help yourself relax and take a nap during a long flight you may carry a sleep mask along. This will block the extra light popping in your eyes and will to some extent help you sleep well on board. Even when traveling by road, sleeping becomes hard because of the constant flashing of lights. So a sleep mask will help you avoid unwanted light and sleep easily.
A Good Book
Not asking you to carry an extensive set of books along but one interesting book can very much help you kill time during long flights. Taking a short storybook would be recommended that can be completed during the journey. And if you are traveling alone then this book will become your best friend accompanying you. If you're having a family vacation then you can get a storybook for each family member and read them at night to help your kids sleep. In case you are not a big fan of reading, writing can be another way of keeping yourself busy. Simply carry a notebook and a pen and write your heart out.
Article continues below advertisement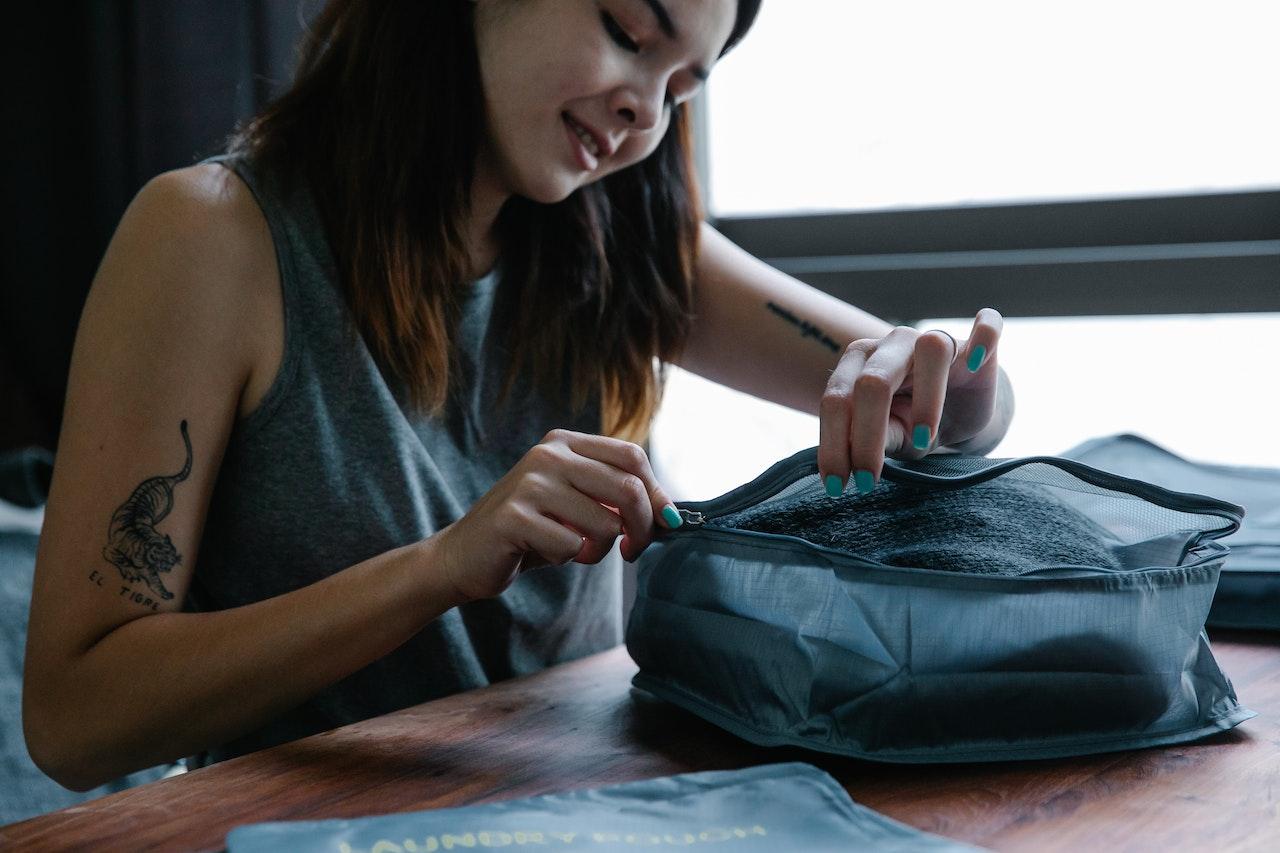 Sunglasses
Sunglasses go into your hand luggage without even saying. Even in your daily routine, sunglasses must be there in your bag or even the car. Always carry sunglasses, glasses, and contact lenses in your hand luggage to make them easily available whenever you feel the need to. If driving a car to the destination, then sunglasses become even more relevant. A pair of good-quality sunglasses will block the strong sunlight and help you drive easily. Other than that sunglasses will also complement your airport or travel look.
Toiletry Kit
Carrying a pouch containing all your self-care essentials is also a must. Pack a sanitizer, hand-wash, toot-brush, travel-friendly toothpaste, moisturizer, face-wash, deodorant, mini perfume, and a lip balm in your amenity kit. These self-care products must always be there in your hand luggage to use anytime and anywhere. Some airlines still provide an amenity kit but it's always safe to carry your own. You can easily freshen up yourself and look presentable before reaching the destination. You may also carry a pack of wet wipes and tissue paper in your hand luggage.
Ear Plugs
After too many lights, noise can be another reason behind keeping you awake during the flight. To keep all that distracting sounds away, carry a pair of earplugs in your hand luggage. Ear plugs will not only help you sleep but also keep you undisturbed while reading a book or writing a journal. This will also reduce the chances of getting a bad headache due to too many unwanted sounds. Some people prefer listening to music to avoid the surrounding noises but carrying earplugs along will be even better.
Spare Clothes
Luggage getting delayed or misplaced is the worst of a nightmare. But to make sure all is not lost in such a situation, it is better to carry a spare clothing set. Even if it's just your regular pair of tee and a trouser, it can surely prove a blessing in disguise. Till the time you have to wait for the luggage you get yourself comfortable and change to your clothes. Even while traveling by road it becomes almost impossible to get the big suitcase opened for getting a t-shirt out. It's better to carry it in your hand luggage for much more ease and comfort.
Shawl
Long flights can be chilly due to the super air conditioners. Or sometimes road trips also become quite cold. In both cases to keep yourself warm and cozy, you may carry a shawl in your bag. While trying to sleep or whenever you feel a bit cold just simply take the shawl out and make yourself warm and comfortable. You may even swap the shawl idea with a casual hoodie, depending on your comfort preferences. This idea works best when traveling with children because they are more likely to feel cold during long traveling hours.
Rubberbands
This could be surprising but relatable, women almost every time forget to keep something to tie their hair with while traveling. It almost happens every time that just after an hour of traveling you become tired and want to get your hair tied up but can hardly find anything in your bag. Keeping this in mind is better to carry a few rubber bands and hair clips in your handbag to stay safe and super comfortable while traveling.
This article was written by Peter Palladino and originally appeared on Your Coffee Break.