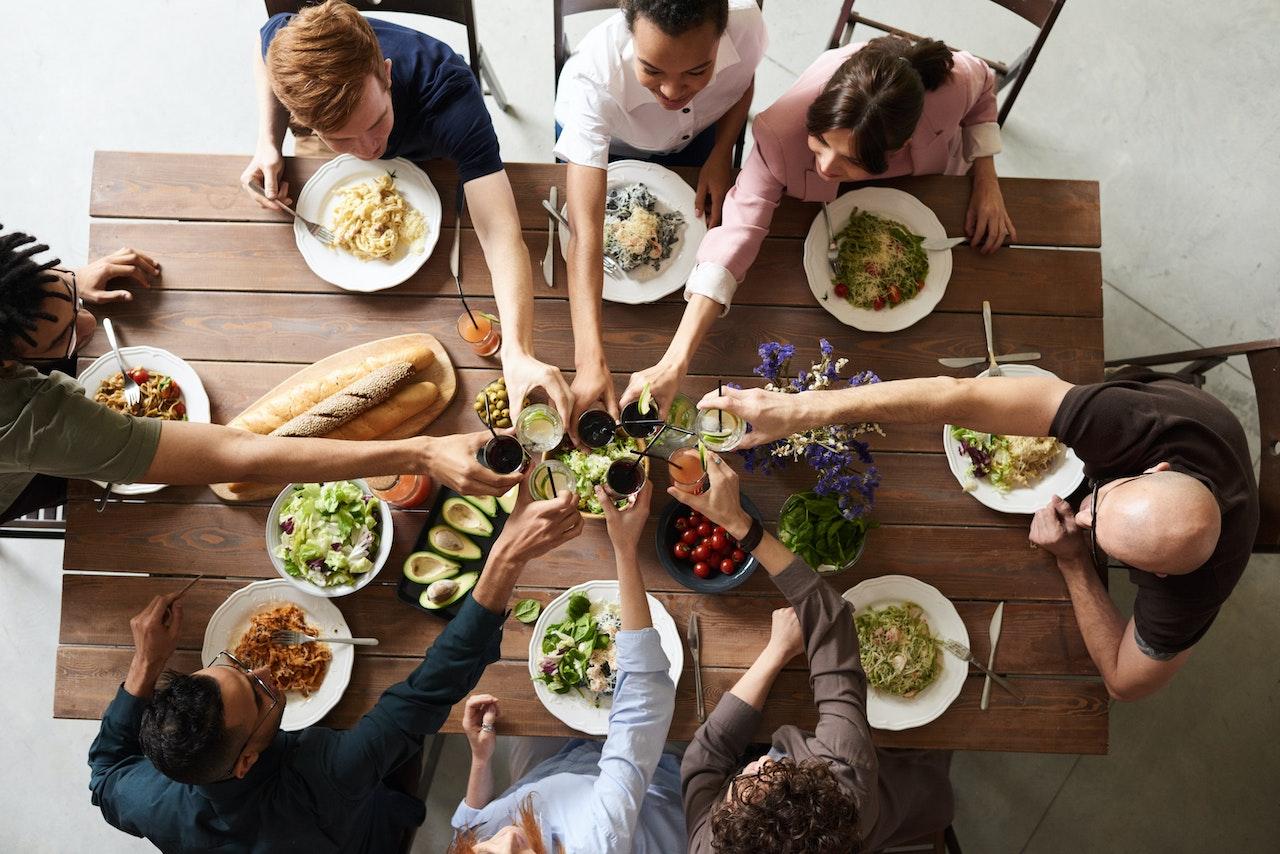 3 Smart Tips For Hosting Your Next Dinner Party
By
Your Coffee Break
Oct. 3 2022, Published 8:00 a.m. ET
Whether you're planning your next sit-down gathering with loved ones or you're tired of styling your table the same way for every occasion, pottery company Portmeirion has teamed up with three homeware influencers to create three different themes you can follow to spruce up your mealtimes.
To celebrate the 50th anniversary of Portmeirion's popular Botanic Garden collection, designed by Susan Williams-Ellis, each content creator styles the same elegantly-illustrated floral collection in their own unique way.
From a cosy cottagecore brunch to a dainy afternoon tea party this is how to beautifully adorn your table using the same iconic botanical serveware:
1. Bring the outside in.
Now that the days are turning cooler, it's time to enjoy eating indoors again but that doesn't mean we need to turn our back on mother nature as this 'outdoors-in' lunchtime look proves.
This design by Amanda Baker (@holly_lodge_home ) took inspiration from the beautiful botanical designs and she styled her table with fresh blooms from her garden, including sweet peas and lavender, to complete the look.
She says: "I love making our guests feel spoiled and special when we are entertaining at home. Dressing our table with seasonal accessories, candles and gorgeous tableware like the Portmeirion Botanic Garden range creates a wonderful ambience and dining experience for them to enjoy.
"Think about color coordination and the right palette to use for the theme you want to create, I love to work with the seasons for my inspiration. Greenery or seasonal blooms can help to create depth and dimension, and incorporating candles at different heights also adds a sense of peacefulness and ambience. Napkins and napkin rings can help to make your table look more sophisticated and remember not to block your guests' view across the table with items placed in the centre of your tablescape."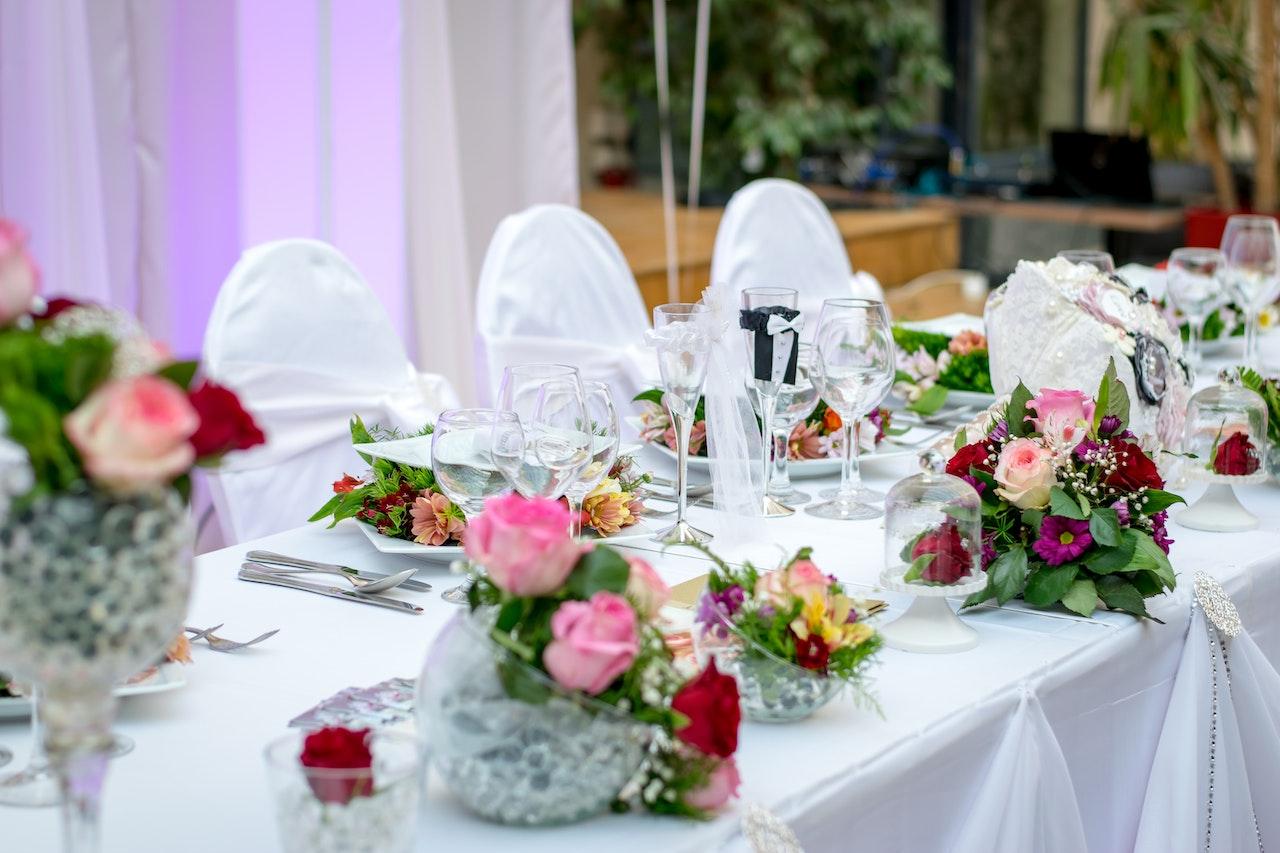 2. Relax with a cosy cottage brunch.
There's nothing quite like a lazy Sunday morning brunch at home filled with your favourite breakfast foods, such as fruits, cereals, bagels and pastries followed by a good cup of coffee with friends to start your day.
Hannah Gale's (@hannahfgale ) cute cottagecore look uses clashing prints and bright colours, displayed across a statement striped tablecloth with accessories such as twisted candles, napkins and flowers, alongside some of her own thrifted crockery.
Hannah says: "I love dressing my table for my guests – it's one of those things that makes me feel like a fully fledged grown-up and makes even simple dinners or brunches feel like an occasion. I feel like when you walk into a room (or garden) with a dressed table, you instantly feel like something special is going on.
"My favourite thing about the Botanic Garden range is that despite the fact it's beautifully intricate and ornate, it also feels timeless in a vintage way. I know I'll be using the pieces for years to come and they can be easily paired with unique pieces from charity shops and antique fairs too.
"My top tips for putting a tablecape together is always that more is better. Don't be afraid to clash textures, prints and colours to make it feel layered and busy. I love woven table mats, printed table cloths, as well as fresh flowers and candles."
3. Dish out the dainty details.
This beautiful afternoon tea aesthetic, cultivated by Aimee Twigger (@twiggstudios) is inspired by nature's colourful palette.
The dainty tea party look is perfect for a late afternoon bite to eat, served in the drawing room or conservatory as the sun begins to lower and lights up the indulgent display of foodie delights.
Extend the floral theme to your sandwiches, cakes and pastries by adding a garnish of edible flowers and playing with the food layers, and positioning them into rose-like shapes.
Talking about the Botanic Garden range, Aimee says: "I love the beautiful vintage-style florals that are inspired by old drawings. I love that there are lots of different flower designs so you can mix them all. Dressing the table helps make the gathering feel extra special. I love to match the table linens and ceramics and add flowers that compliment it."
This article was written by Eve Crabtree and originally appeared on Your Coffee Break.