Stretching Even Once A Week Can Improve Back Pain From Sitting, Experts Say
By
Rita Pike
Oct. 25 2021, Published 4:20 a.m. ET
Many American workers and students spend far more hours seated at a desk or table than moving and standing. For many years now, this sedentary life has been known to cause health concerns, sometimes being referred to as the "new smoking," thanks to the impact this sitting around has our on health.
Even with the proper setup with an ergonomic chair and properly situated desk or table, back pain persists. Since COVID-19 lockdowns began more than 19 months ago, this has become known as "COVID back" thanks to the huge number of folks working from home in less-than-ideal conditions.
A recent study, though, offers desk workers a modicum of hope: stretching even once a week may help reduce your back pain.
The study, commissioned by Mind Your Back, revealed that around 64% of adults between 18 and 29 years old are suffering back problems – a surprising age range for many. Often, bad backs are associated with older workers who've already spent years at the desk or adults who've sustained back injuries. This report owes much of the younger age back pain to the hybrid working conditions we now have along with longer work hours often accompanying this setup.
Obviously, staying active and doing things like getting up and moving every hour or using a standing desk would help this "COVID back" situation, but this isn't always possible. Weight training, especially core work, will help sustain your back's integrity, ensuring a healthier back, but this isn't an end-all solution, either.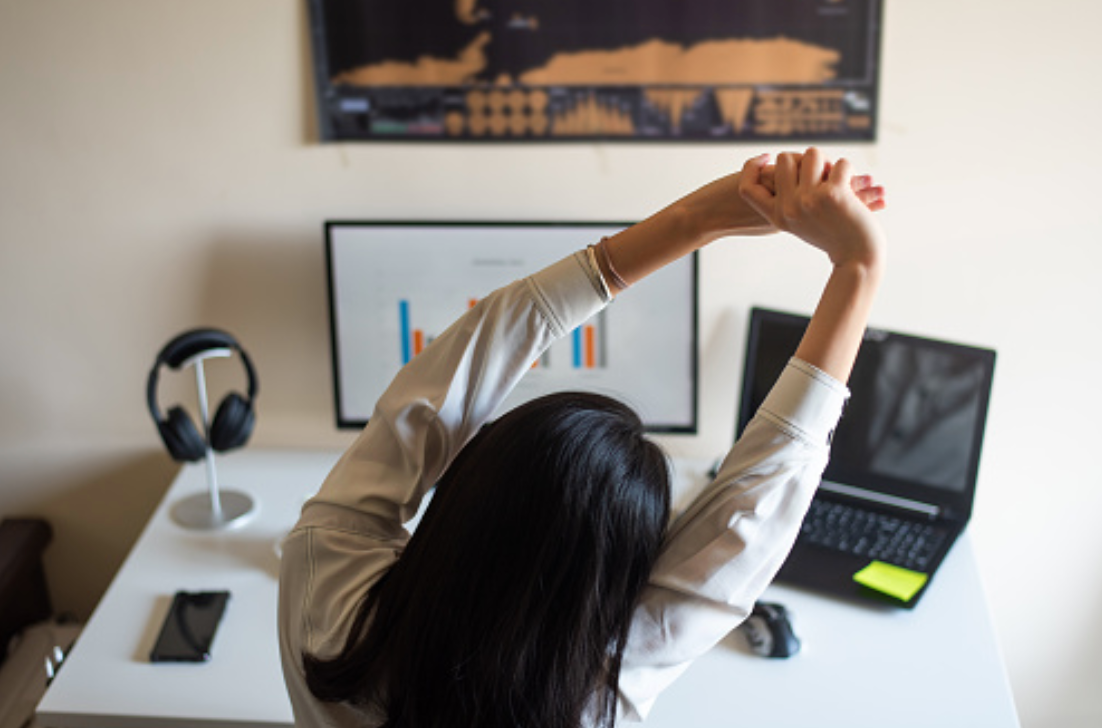 Article continues below advertisement
If you're suffering from lower back pain from all that sitting, these simple stretches suggested by Mind Your Back will help for mobilizing your back and reducing pain levels.
Additionally, if you do not have a proper desk and chair set up, consider replacing these items for a desk that elevates your computer screen to eye level with the keyboard at just below the chest and a chair that ergonomically supports you.
You may also want to consider the other treatments and methods suggested by medical experts:
Ideally, a combination of all these methods and treatments will be employed for your back pain, but at minimum plan stretching time each week to help.