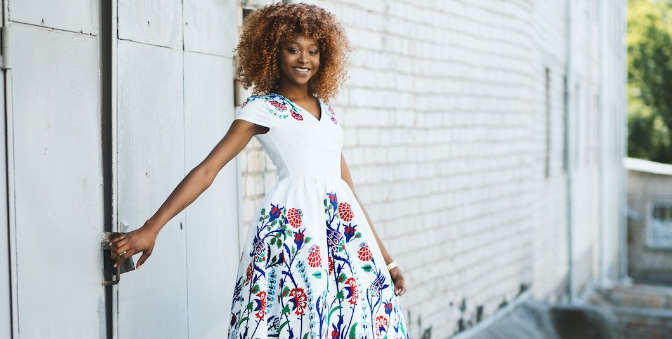 How To Style One Dress For Every Type Of Weather
By
Your Coffee Break
Oct. 7 2022, Published 8:05 a.m. ET
After a scorching summer, cooler days are on the horizon.
The weather is getting more and more unpredictable though, which means that you're probably in need of some outfits that work for a range of venues and forecasts this fall.
Rhi Roberts, fashion buyer at Oliver Bonas has provided her top tips to help you style this season's must-have fashion staple in a way that will withstand the possibility of (almost) all four seasons.
Rhi says: "September is a lucky dip when it comes to weather which can be a bit of a nightmare for guests looking to find a wedding outfit. However, with a few clever styling hacks, you can build the perfect outfit that's practical and looks great too.
"It seems that the one thing we're not willing to compromise on, whatever the weather, is the printed dress this wedding season. In fact, we've seen on-site searches for gingham dresses increase by 49%, while floral print has increased by 44% since before the wedding season commenced. While we're not about to swap our printed dresses out for raincoats, there are plenty of clever ways to keep your outfit versatile and weather appropriate."
Clear Skies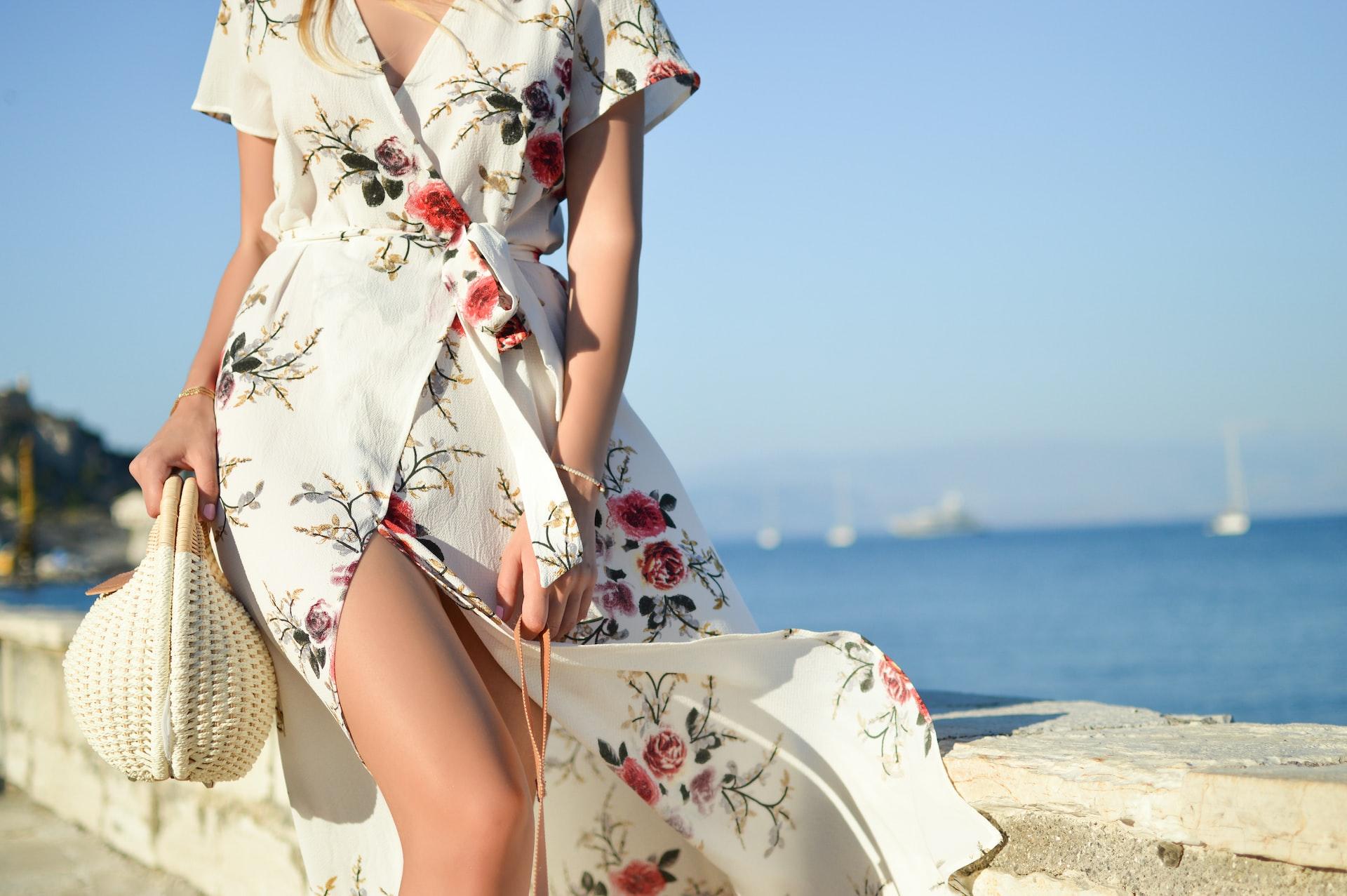 Rhi comments: "The pleasant surprise of some sunshine will provide you with the perfect opportunity to flaunt your dress with some fun added extras. A great hack for a warmer day is using a lightweight scarf to drape around your shoulders – not only are scarves versatile but they provide a superlight layer for any breeze that comes along; perfect for September sunshine.
"If you're lucky enough to be celebrating on a dry day, then complete your look with a bold shoe to help you add that extra party feel to your outfit. Gold shoes are a fun transitional statement, still conforming to the rich autumnal color palette and are a popular choice right now with a 31% rise in interest on our site."
Article continues below advertisement
Breezy Bash
"While wind may potentially make things more chaotic, there's no reason you can't still look stylish for the occasion. You might not have considered a cardigan when pulling together your wedding guest look but recent trends such as 'coastal grandmother' have given knitwear a new lease of life and are perfect to ease you back into autumn knits. The right cardi paired with a dress can look incredibly chic while also keeping you cosy- go for a cropped style in a block color to compliment a printed midi-dress.
"The last thing you want to worry about is your hair getting in the way of you seeing the big 'I do' moment. Chunky headbands are a fun way to keep your hair from blowing around and look great with your hair carefully pinned back or loose. Or if you're wanting something slightly more subtle to protect you from the wind, go for some hair clips that you can use to pin pieces of hair away from your face."
Rhi adds: "If some serious gale force winds are on the cards and you're worried about your dress blowing around, it may be safer to pick out a jumpsuit. Jumpsuits are practical and chic, providing all the style for a wedding while being great at preventing any embarrassing blustery moments from stealing the show!"
Rainy Reception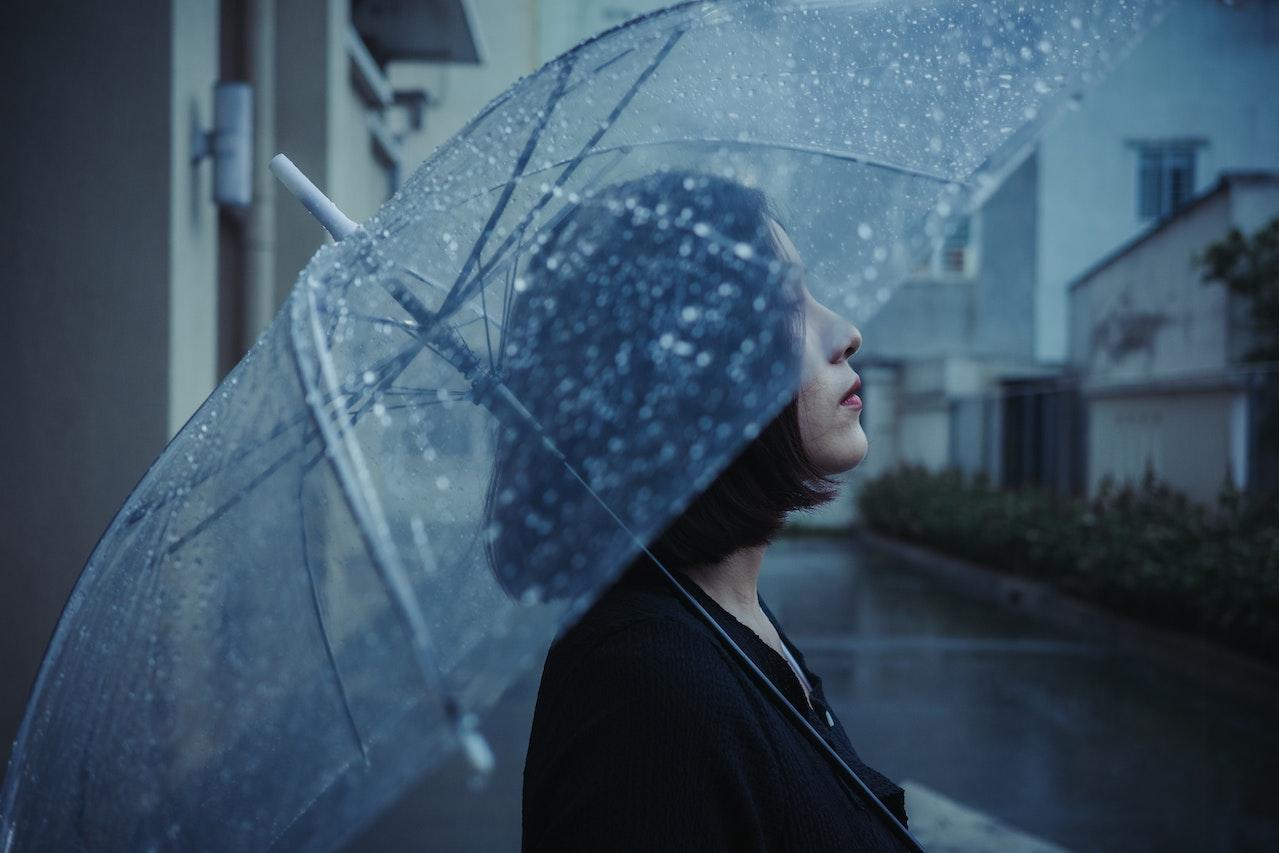 "Rain is possibly the most difficult weather situation to create an outfit for but the key is preparation and planning! There are many factors to consider at a rainy wedding, including hair, appropriate footwear and of course you'll want to stay as dry as possible. A fun umbrella is essential and should be seen as an accessory to compliment your outfit, not just a practical piece!
"Rain can take its toll on your hair which is why it's important to opt for a failsafe hairstyle so why not have fun with some hair accessories. Claw clips are the must-have hair accessory and we've seen a 33% increase in site searches for the 90's staple since March. The effortless and versatile updo that claw clips create is perfect for a wedding, looking great, whether perfectly intact or messy.
Rhi says: "Footwear is super important when it comes to your wedding guest outfit, especially when you might be dealing with muddy ground at an outdoor ceremony. It's wise to opt for a closed-toe pair of shoes with a chunkier heel that won't go sinking into any muddy ground. You can then always pack a lighter pair of shoes, such as flip-flops which you can change into when drying off for the reception."
This article was written by Annabel Cooper and originally published in Your Coffee Break.