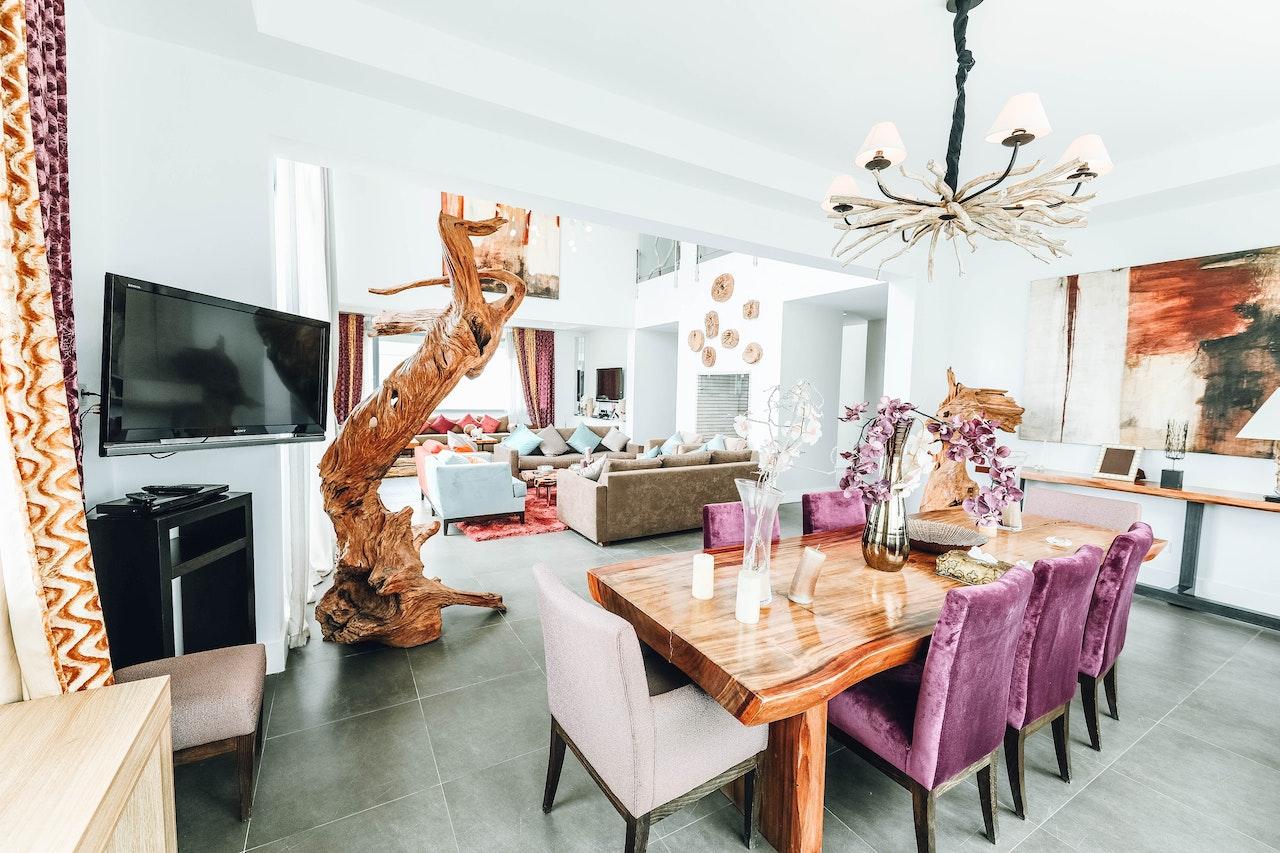 Home Decor Trends To Try In 2023
By
Your Coffee Break
Dec. 6 2022, Published 8:05 a.m. ET
As we approach the end of the year and look toward 2023, we know that just like every other year, we'll see an abundance of new interiors trends taking over our Pinterest boards, TikTok For You Pages, and Instagram feeds.
To find out what's in store, we have worked with Lucy Ackroyd, head of design at Christy, to let you in on the bedroom trends she expects to see inside homes in 2023.
1. Geometric Japandi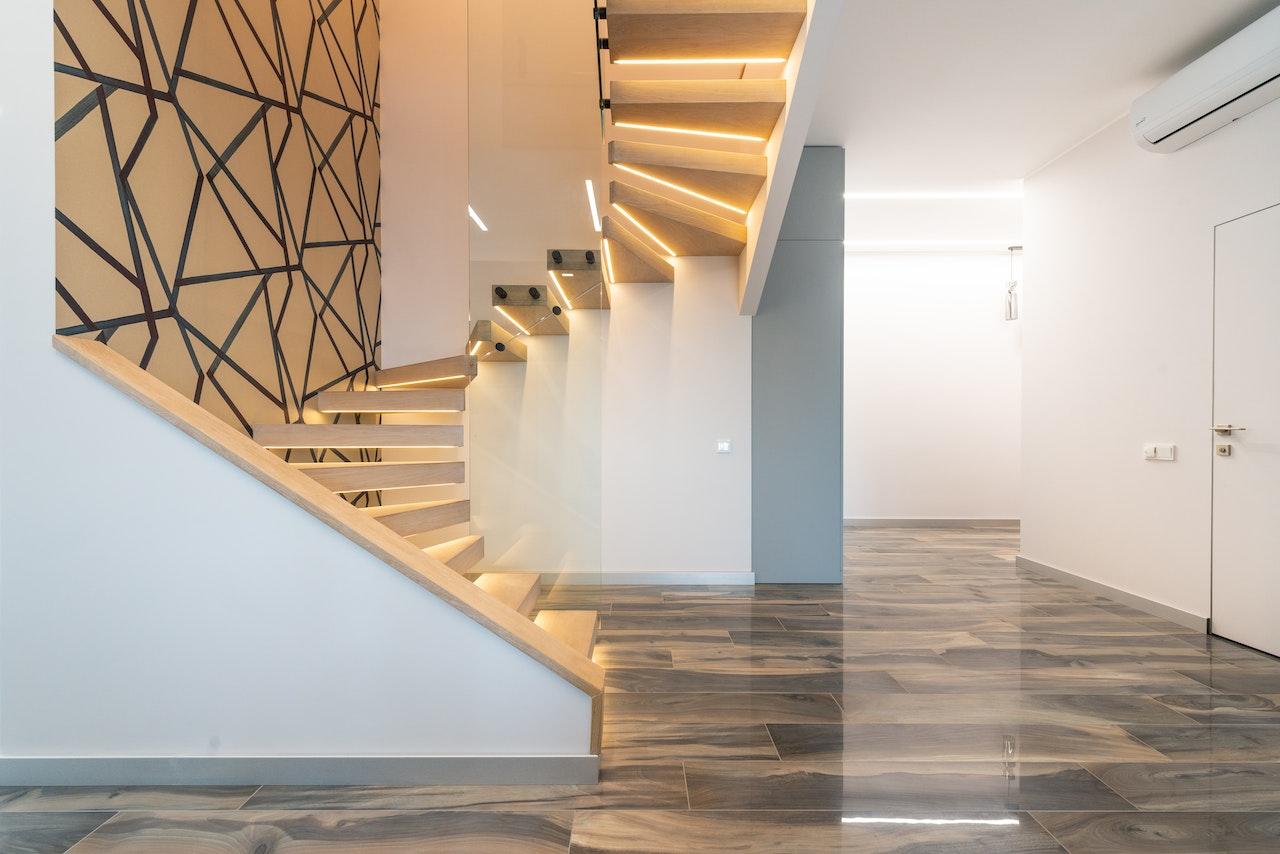 This year, it seemed like Japandi was everywhere and it's set to continue. A fusion of Japanese and Scandi design, the trend encaptures both cultures' adoption of slow living and simplicity. Inspired by nature, the Japandi aesthetic is associated with light woods, beautiful greenery, and neutral, toned-down colors. While we look into the new year, you can expect people wanting to inject patterns to bring life into the bedroom, whilst also keeping to the crux of Japandi.
Lucy says: "Simple geometrics will be very on trend next year and are the perfect way to add dimension and intrigue to a neutral room whilst still maintaining the essence of calm and modernity. To effortlessly introduce patterns into a room, remember to keep it simple and paired back to avoid going off-kilter; you want to preserve the room's soothing properties"
"Think about using geometric designs as an accessory, the finishing touch. It should be the last step that pulls everything together. For example on the bed, accent the bed with some decorative cushions, or a large throw laid on the bottom at an angle rather than straight across the bottom. Or keep it simple with non-offensive geometric bedding. Alternatively, add art and prints to the wall in wooden frames to help fill up spaces that feel empty. But remember, keep to around two to four pieces of art to keep balance."
2. Ornate Maximalism
In contrast to the sleek, modern look of traditional Japandi design, we can also expect a maximalist approach. Think ornate wallpapers and hand-painted murals, inspired by zen gardens and traditional patterns known as "Wagara," becoming big focal points in bedrooms.
Lucy says: "If you have a showstopping wall in your bedroom, there are two ways you can approach the rest of your bedroom design. The first option is to mirror the design within your bed linen. For example, if you have a floral pattern on your feature wall, use a duvet cover with subtle botanical prints like dainty daisies or beautiful blossoms that look like they have been delicately hand-painted onto the bed to achieve balance and harmony within the room."
"The second option is to stick to plain white bedding. and accentuate the prominent colors found on the wall art by using bright and bold soft furnishings to decorate your bed without taking the focus away from the ornate backdrop. Style with throws and cushions, and add lush greenery or fresh flowers to truly bring the room alive."
Article continues below advertisement
3. Feminine Elegance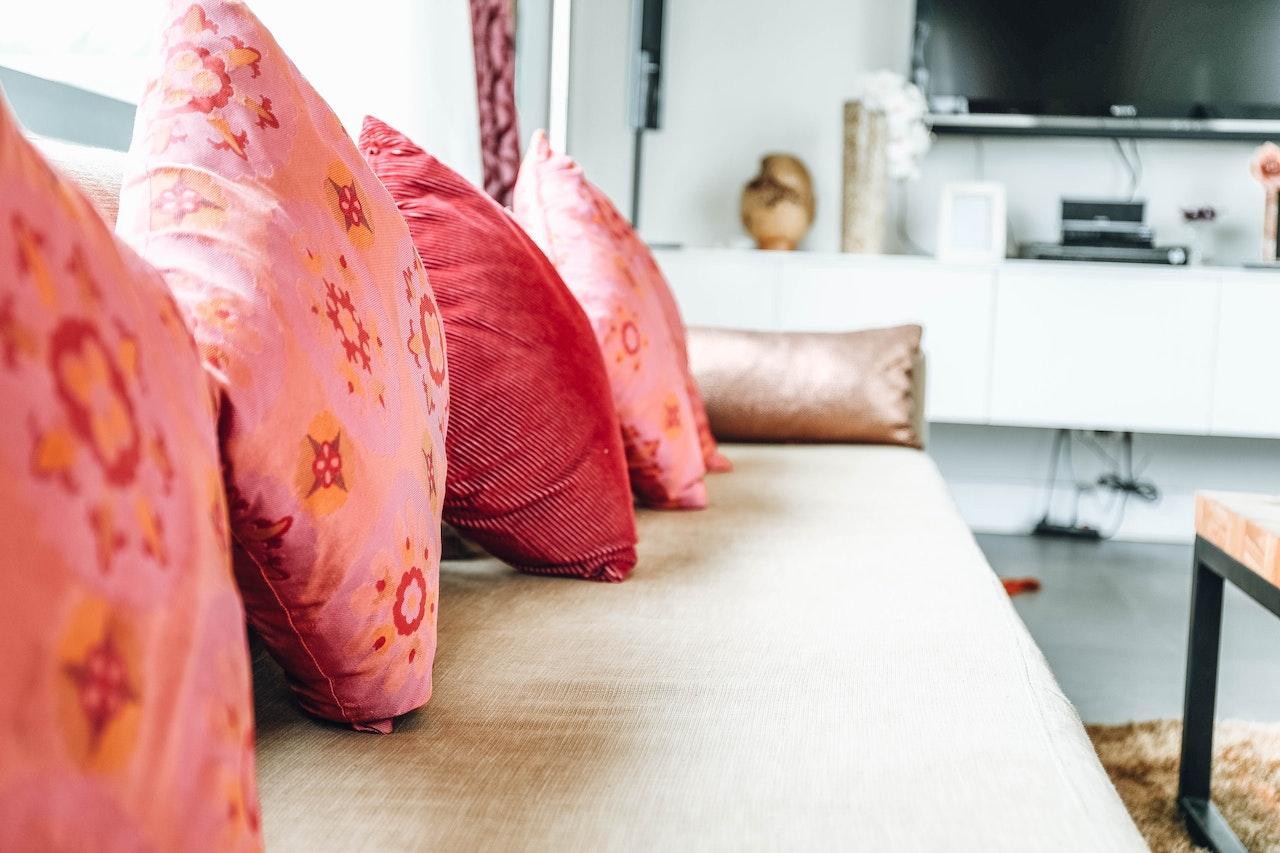 Pink had a real moment this year with Barbiecore. Whilst bright, bold, lavish pinks are flirtatious and fun, in the long run, the microtrend can quickly become distasteful and overwhelming to the senses. This is especially true for bedrooms, a place where you should feel safe and comfortable. Therefore, muted pinks that scream feminine elegance and won't go out of style quickly will be in many people's minds.
"Be inspired by the delicate beauty of the natural world, for example, the pinks you can find by looking at quartz and cherry blossoms. These more muted tones are more calming, creating a sense of balance and harmony in the home."
"I'd recommend using a plain white duvet, sheet and pillows as a base bedding set and use pink accessorising furnishings such as blush cushions and a cozy Jaipur throw positioned at the end of the bed for a sophisticated and luxurious look without overpowering the rest of the room.
"A softer pink and neutral tones work well in a bedroom because the color palette offers freshness and serenity throughout the whole day to ease you when waking up and help you wind down at night. Highlight the blossom tones in the rest of the bedroom by using candy-colored accessories and furniture such as lamp shades, side tables and flowers," adds Lucy.
4. Grandma-Chic
Florals, frills, and lace may not be on what you'd expect as a trend to top 2023, but grandma-chic bedrooms inspired by traditional countryside homes are back in fashion. People adore vintage clothes, but this love does not have to stop at fashion.
Lucy explains: "The great thing about grandma-chic is that you can be so adventurous with patterns, colors and textures. Floral bedding is a must to achieve this aesthetic and to elevate the look to its full potential, choose fitted bed sheets that come with over-the-top frills to add texture. Furthermore, treat your bedside table to a tasselled lampshade."
"When it comes to accessorizing, take a trip to your favorite vintage and second-hand stores. Repurpose old china as trinkets for jewelery, find the most unusual vase for a fresh bunch of flowers, or choose some old paintings to adorn your walls. You'd be amazed by all the amazing decor pieces you can find. This is a great way to create a bedroom that is all your own, completely unique and full of character."
Amy Wilson, Interior Designer for 247 Curtains says: "Patterns are a core part of achieving the grandma chic aesthetic, especially those full of color and eclectic patterns. If you're not ready to commit to kitsch wallpaper taking over your bedroom walls, consider introducing those granny-esque patterns with your drapery instead, for example with floral curtains. This will help you create a distinct look without going too over the top."
This article was written by Eve Crabtree and was originally published on Your Coffee Break.