The Best Way To Give Feedback To Your Boss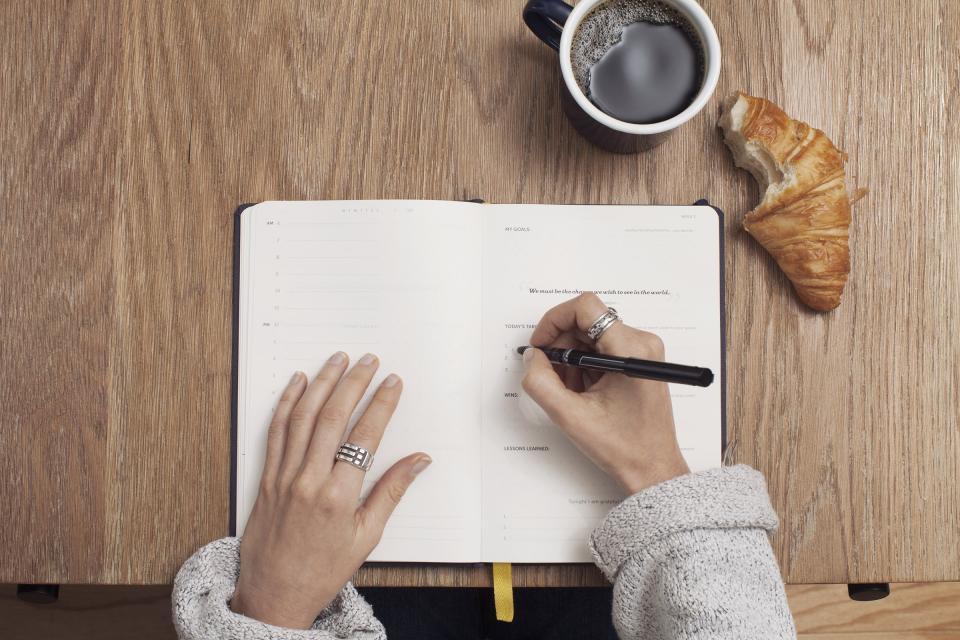 By
Elana Lyn
Mar. 11 2016, Published 2:30 a.m. ET
We all want to feel more confident as we grow in our careers. And one way to do that is by being comfortable giving honest and open feedback. Of course, once you become a manager, you learn to give helpful feedback to the people you manage. But recently, I found myself in a few situations where I wanted to do the reverse—give feedback to my manager. This is commonly known as giving "upward feedback" or "managing up."
To be perfectly honest, I was a bit nervous, but I thought about what I was going to say and gave clear feedback. It ended up making the situation much better and has opened up the channel to provide feedback—in both directions—in the future.
The ability to give feedback to your manager is important. I've learned that at work (and in my personal life) it's better to give feedback directly to the person instead of speaking to someone else. Sometimes if you talk to someone else, rumors will get started or the person will find out about the conversation from someone other than you, which is never good. The only caveat, of course, is if you are uncomfortable with the person you work with, and want to go to human resources or their manager directly. But, in general, it's best to have an honest and direct conversation with the specific person you're dealing with—and, in many cases as your career grows, that person will be your manager.
Earlier in my career, I wouldn't have even considered giving feedback to my manager but, over time, I've learned how to diplomatically and constructively provide feedback to the people who work above me.
Here's the system that has helped me provide feedback to managers throughout my career.
Article continues below advertisement
Think Ahead:
In any relationship, including a professional relationship, it's important to pick your battles. I provide feedback to my managers if it's something that will make them better at their job (like leading a meeting more effectively), something that will improve our professional relationship (like providing more direct feedback), or something I'm concerned with that greatly impacts my happiness at work.
In all of these instances, it's important not to react to any negativity right away. Think about the situation and your potential feedback and take a day or two to decide if it is something that you want to bring up to your manager.
Consider the Relationship:
Think about your relationship and whether or not your boss is likely to be open to feedback. Have they asked for feedback before? Do you have a strong working relationship? Do they seem brash and easily offended at times? Ask yourself these questions before you decide to give feedback.
Article continues below advertisement
Schedule a Meeting:
No one likes to be caught off guard, and it's important that you give your manager time to prepare for this meeting, as well. Email them to set up a time to talk. Ask if it would be okay for you to provide feedback as it relates to your relationship or the work that you do for them.
Come Prepared:
Take some time to write down what you want to say and how you want to say it. Get out a pen and paper and write out your main concerns, using concrete examples. It's crucial to give examples so you can frame the conversation around something specific and not just appear as if you have an axe to grind.
Don't email your list of concerns to your manager or even type it out and click save. It may be my government background, but I've learned that a good rule of thumb is to never leave a paper trail. Even Winston Churchill would bring a piece of paper to speeches as backup.
Article continues below advertisement
And read through your points a couple of times before the meeting, so that you don't appear as if you're reading from a script. If there is something you can do to help the situation—for example, writing an agenda for meetings—include that too and always offer to help.
Stay Calm and Respectful:
Take a walk around the block before your meeting. Make sure that you are calm and respectful, because you don't want to come off as combative or disrespectful when you meet with your boss.
During the meeting, stay professional, solution-oriented, and nice. Don't view the meeting as a time to vent—instead, view it as a time to come up with a solution together, that will improve your working relationship or help your manager improve as a manager.
Article continues below advertisement
Have a Backup Plan:
While it's important to give feedback to your boss directly, there is also a chance that your boss won't be receptive to your feedback. Your boss may become defensive or, in the worst case scenario, hostile. If this is the case, it may be best not to bring up feedback again and you'd be better served going to human resources if you have an issue you'd like to discuss. It may also be a sign of a hostile work environment—and a sign to move on.
Take all of this into consideration both before and after your feedback meeting.
Giving feedback to your boss can seem scary but, if done respectfully, it can actually improve your working relationship and help them grow as a leader. The best managers will appreciate that you want to take on more responsibility, help them develop, and make your working relationship better for both of you.