Time Magazine Names Gitanjali Rao As Their First Ever 'Kid Of The Year'
By
Rita Pike
Dec. 11 2020, Published 2:30 a.m. ET
Time Magazine began its "Person of the Year" story in 1927. Men such as Charles Lindbergh, John F. Kennedy, and Martin Luther King, Jr. have borne the title. Women including Queen Elizabeth II, Melinda Gates, and Angela Markel have been among the ranks. The youngest person to receive the recognition was 2019's recipient, Greta Thunberg, a Swedish environmental activist, aged sixteen.
Thunberg's recognition began to pave the way for Time's newest category for their recipients: "Kid of the Year," awarded to Gitanjali Rao.
Who Is The First Kid Of The Year?
More than 5,000 American youth, aged eight to six, were considered for the honor of "Kid of the Year." The field was eventually narrowed down to five finalists, including those who've designed better toys for kids with disabilities, grown food for those in crisis, and held impactful conversations for racial justice. The finalists range from Bellen Woodard, a 10-year-old from Virginia, to Ian McKenna, a 16-year-old from Texas.
Ultimately, 15-year-old Gitanjali Rao of Lone Tree, Colorado, was chosen for the honor. The young woman is a brilliant young inventor and scientist, using technology to tackle matters like opioid addiction, cyberbullying, and contaminated drinking water. Her mission is to "create a global community of young innovators to solve problems the world over."
Why Gitanjali Rao Was Chosen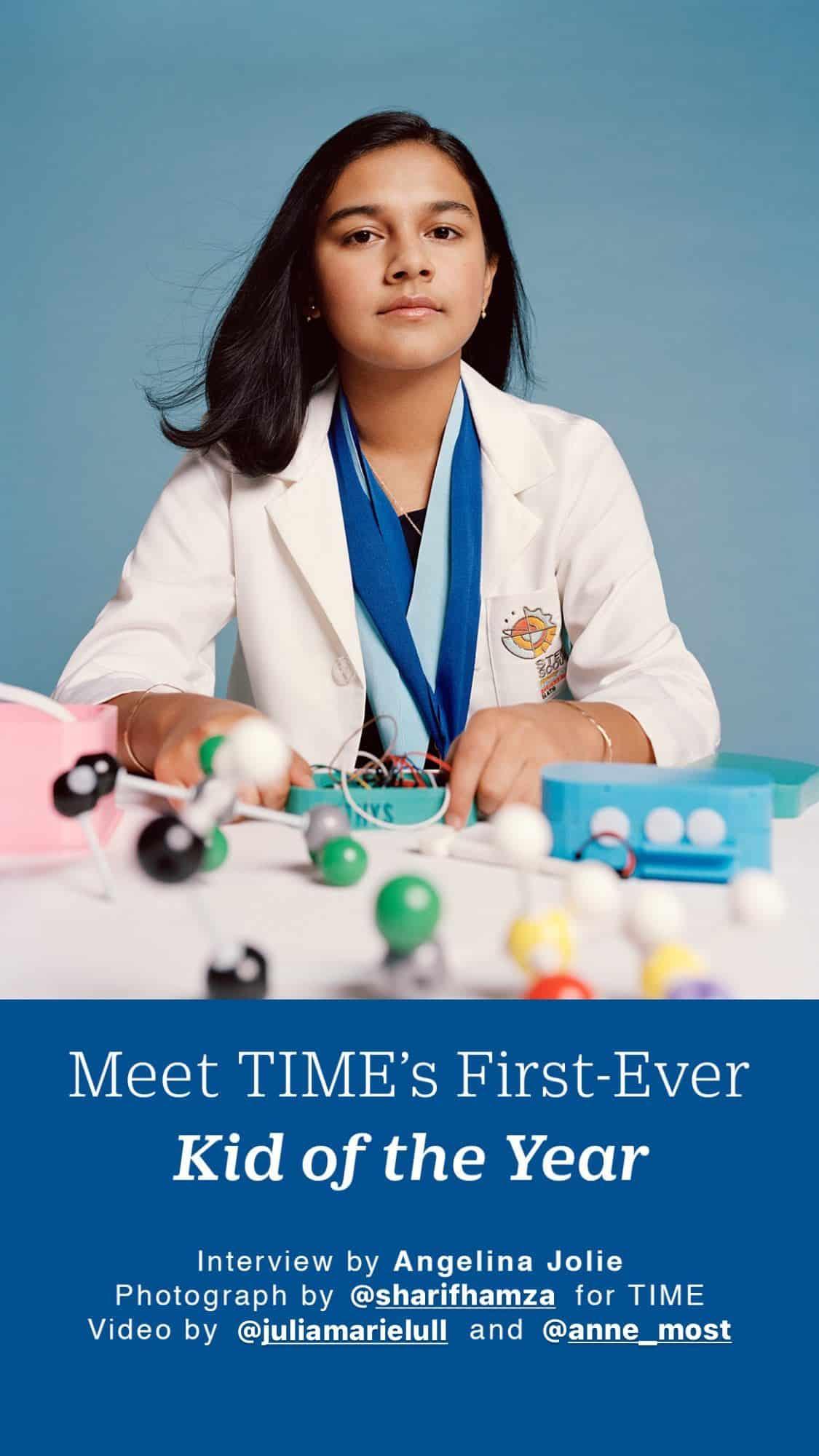 Article continues below advertisement
Rao notes, "I like to say I'm inspired by anything that I see. The things that really hit home are the things that quite literally hit home—the things I have a personal connection to, something that I want to see change. That's a great starting point for anyone looking to be an innovator. Even if it's something as small as, 'I like ballet, but my pointe shoes don't fit,' all the way to, 'I love the world that we're living in, but climate change is such a huge problem,' every small thing makes a difference."
Rao's teachers at STEM School Highlands Ranch and her peers believe the honor is absolutely warranted. "She has impacted so many other students, especially girls," Simi Basu, her STEM School computer science teacher says. "She constantly keeps moving and is a risk-taker. She is not afraid of failure, and that is key to her success. Her dedication and encouragement have sparked a desire to seek more challenges, and it is likely that her infectious enthusiasm will continue to grow as she pursues her career journey."