What You Need To Literally Work From Anywhere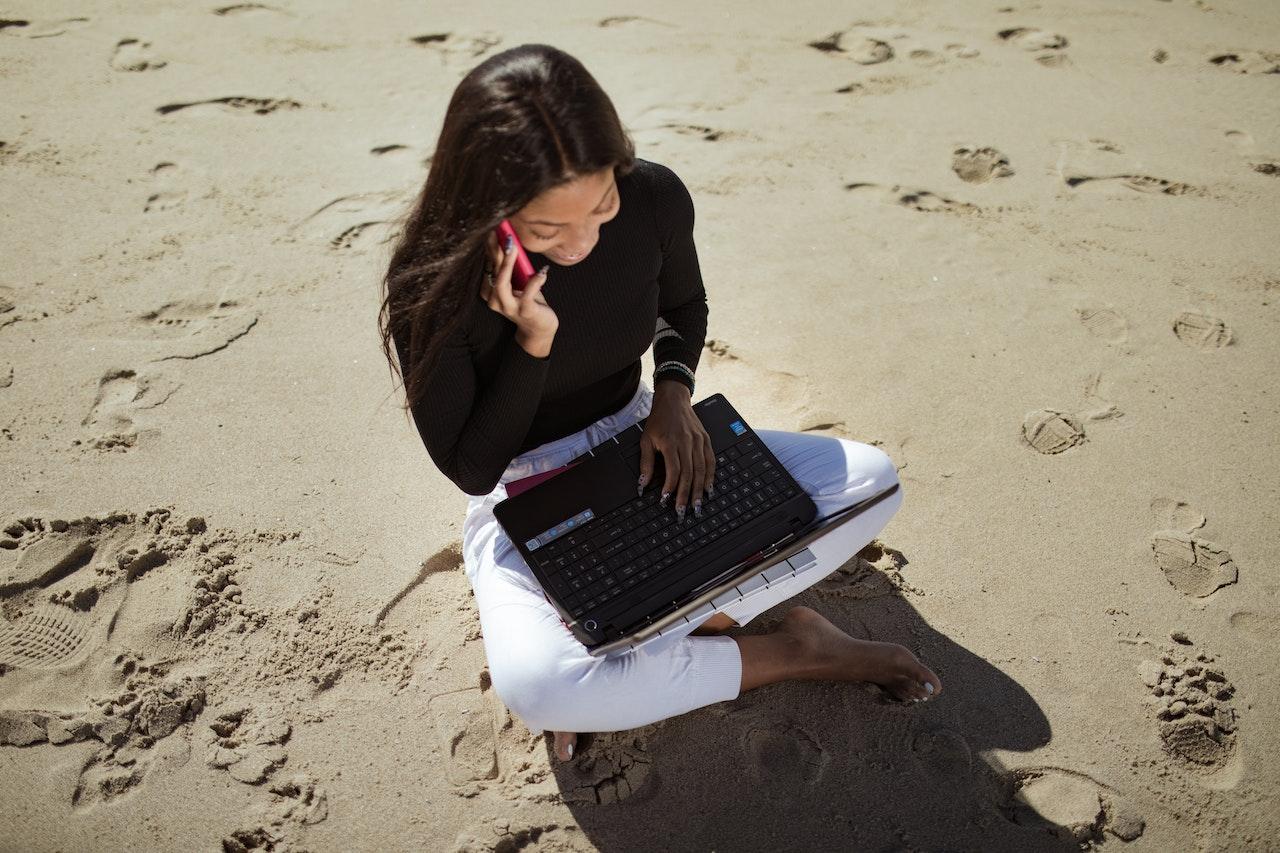 A lot of women would like to be their own boss and work from anywhere in the world. Digital nomads – workers who travel while taking care of their online business – are a growing trend. But, there are certain steps to take, before you can call yourself a digital nomad.
This guide will provide you with the essential tools and resources needed to become a successful digital nomad. We'll go over what it takes to make your life as stress-free as possible when working remotely, how to minimize costs and maximize efficiency, plus how you can use technology to stay connected with colleagues or team members living far away. Let's get right into it!
What is a digital nomad?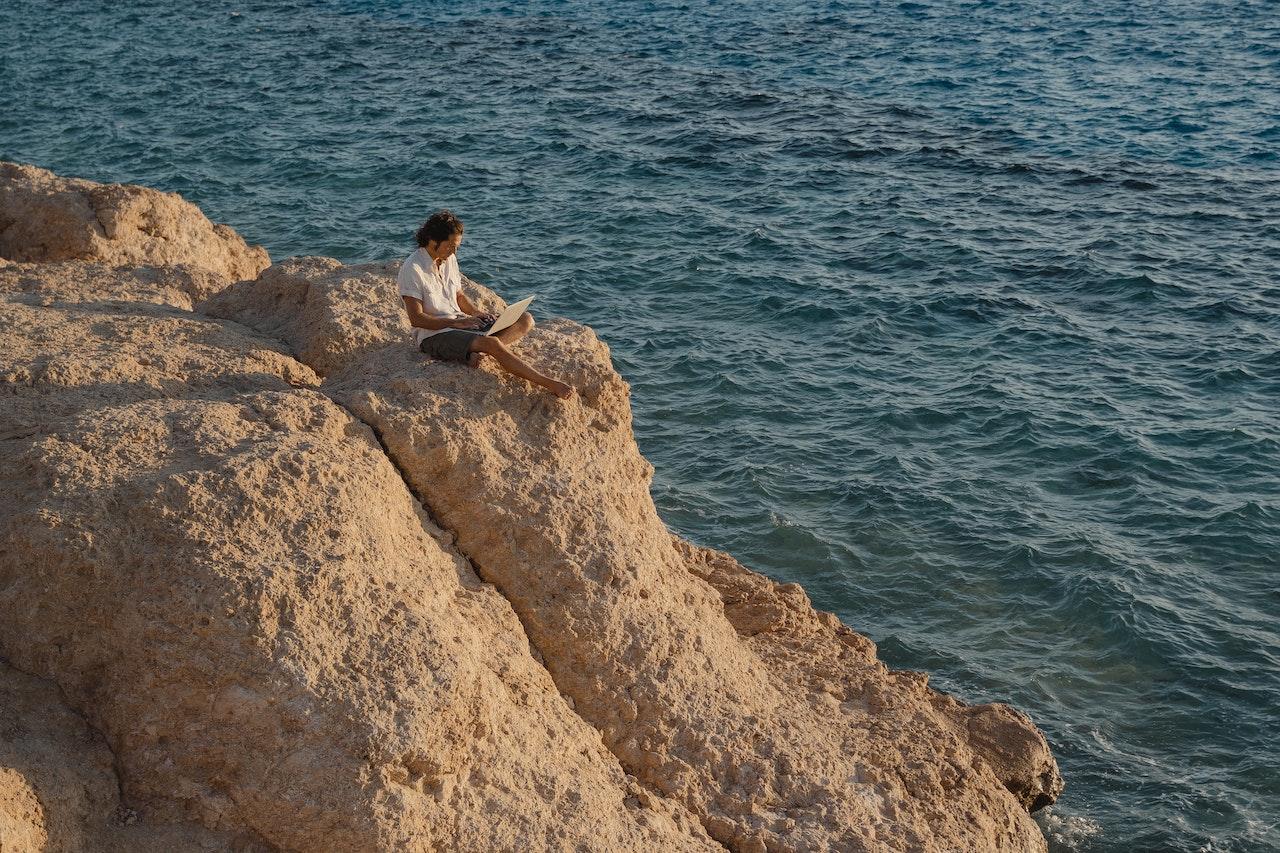 A digital nomad is someone who makes money through freelance work or an online business while traveling around the world. It allows for a great deal of freedom and flexibility, as you're not tied down to one particular location or office space.
The reality is that the digital nomad lifestyle isn't for everyone – it takes dedication, discipline, and a lot of planning. But if you have the right mindset and resources, life on the road can be extremely rewarding.
Getting Started: What You Need To Know
First of all, it's important to remember that becoming a digital nomad doesn't happen overnight – it takes time and effort to set up your business so that it runs smoothly while you're away from home. Here are some tips to help get you started:
Article continues below advertisement
Research Your Destination: It's important to do your research before picking a destination. Consider the country's visa requirements, cost of living, safety measures, and other factors that could affect your experience.
Get Organized: Having a plan is key when it comes to becoming a digital nomad. Set up an organized workspace with all the necessary tools and resources needed to work remotely. Additionally, make sure you have enough funds saved up for any unexpected costs while on the road.
Invest in Technology: To stay connected with colleagues or team members who live far away, invest in technology such as video conferencing software or cloud-based file storage solutions and VPN remote access so you can collaborate effectively from any location.
Make Use of Coworking Spaces: In many cities, there are coworking spaces where digital nomads can work in a professional and comfortable environment while meeting like-minded people.
Network & Connect With Other Digital Nomads: One of the best parts about being a digital nomad is meeting other people who understand the lifestyle. Attend networking events for digital nomads, or join online communities and forums to stay connected with other remote workers from around the world.
Don't Forget To Take Breaks: Working remotely can be a lonely experience at times, so make sure to take regular breaks. Spend time exploring your destination and taking in the culture, or indulge in some self-care activities such as yoga or massage. Your productivity will increase at an amazing rate when you give yourself some much-needed downtime.
Enjoy The Journey: While it can be challenging at times, the digital nomad lifestyle is ultimately very rewarding. Be sure to take time to appreciate your journey and enjoy each stage of your life. The thing about a journey is that the destination is not the only thing that matters. It's also important to appreciate the little moments along the way.
Seek Professional Advice When Necessary: Doing research is great, but it's also important to seek professional advice when needed. Talk to an accountant about tax implications for your business or speak to a financial advisor about setting up the right savings plan for you.
Have Fun & Stay Positive: At the end of the day, it's important to remember to have fun and stay positive. Life as a digital nomad can bring many challenges but with the right attitude and mindset, you can overcome any obstacle.
Take Action: Ultimately, the journey to becoming a digital nomad starts with taking action. It might not be easy, but if you're committed and willing to put in the work then you can make it happen. Start making your dreams of living a life of freedom and flexibility become a reality today!
By following these tips, you'll be well on your way to becoming an experienced digital nomad. With dedication, hard work, and the right mindset you can transform your life and experience new cultures all over the world. Good luck – happy travels!
[Editor's note: This article was written by one of our trusted partners.]