6 Self-Defense Devices You Can Travel With
There's an adrenaline rush that comes with exploring unfamiliar destinations, but the anxiety that stems from traveling as a woman isn't something to be ignored. Sure, we've got common sense and mindfulness in tow, but let's add an extra layer of protection to our travels. Whether you're embarking on a solo venture or looking to make sure your entire group is as safe as possible, packing a self-defense item is never a bad idea.
You're likely familiar with widely known picks like pepper spray, but it's important to note that it's not legally allowed in every destination, especially internationally or even on certain domestic carriers like Southwest and American Airlines. For more flexibility, here are some tools that'll make it through security or in your checked bag.
(Quick disclaimer: Be sure to check the rules for your respective airline and/or destination on carrying certain items in luggage, when crossing borders, on planes, or other times when traveling.)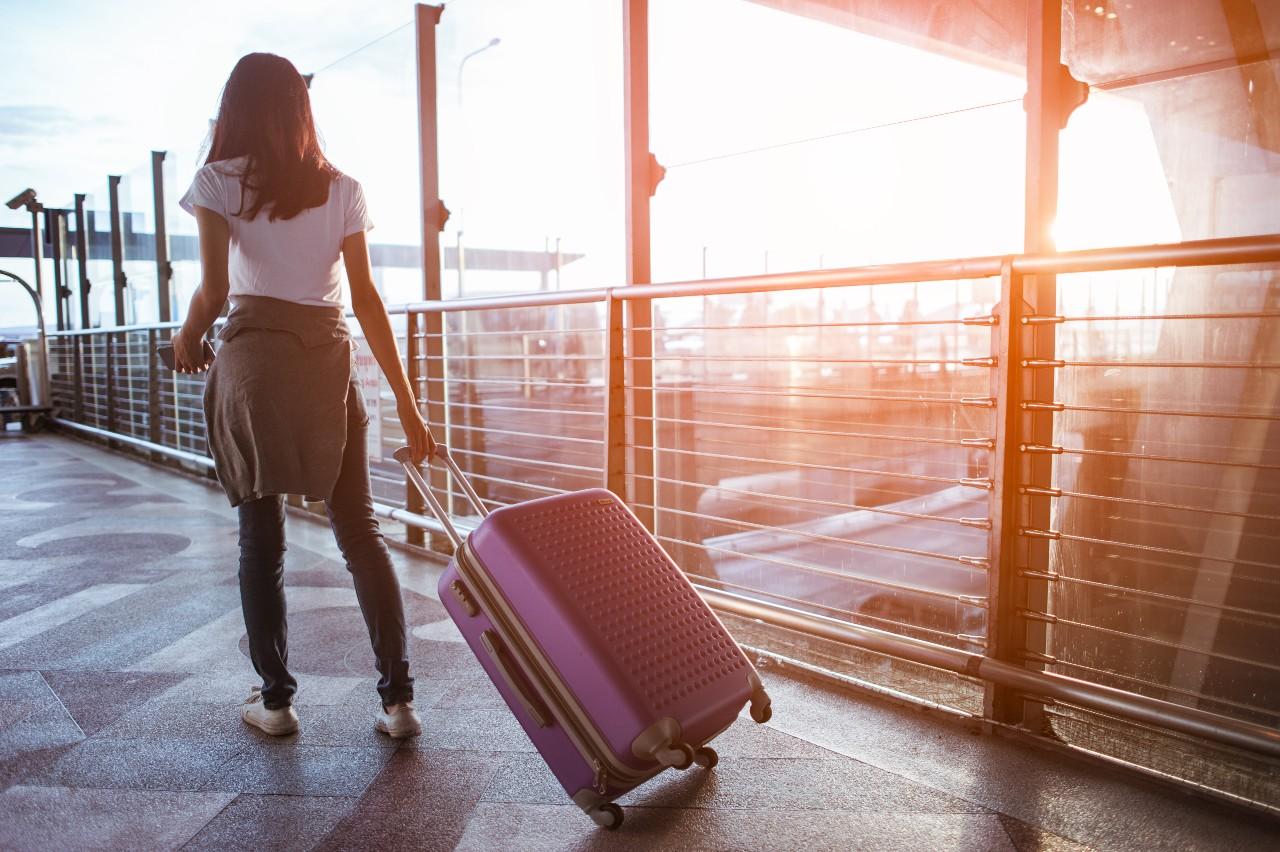 Article continues below advertisement
1. Credit Card Knife
You've got your ID? Check. Passport? Check. Credit cards? Check. Credit card knife? Maybe it's not on the checklist now, but the nifty little tool should be. It's a pocket knife folded into the shape of a card, so it's a no brainer that it could protect you in a pinch.
Although it's meant to snuggly fit in your wallet, leave this one in your checked luggage until you make it to your destination. Again, as an extra precaution, check your destination country to ensure knives are allowed upon your arrival.
2. Door Stop Alarm
You might be at your most vulnerable when you're off in dreamland, but a door stop alarm ensures that even the deepest sleepers are jolted out of their sleep if someone tries to enter your hotel or rental. It's just as described — place it underneath your door, and the pressure sensitivity of the wedge can activate a blaring siren.
Pro tip: snag one that's at least 120 decibels, which the CDC says can cause immediate damage to an intruder's ears.
Article continues below advertisement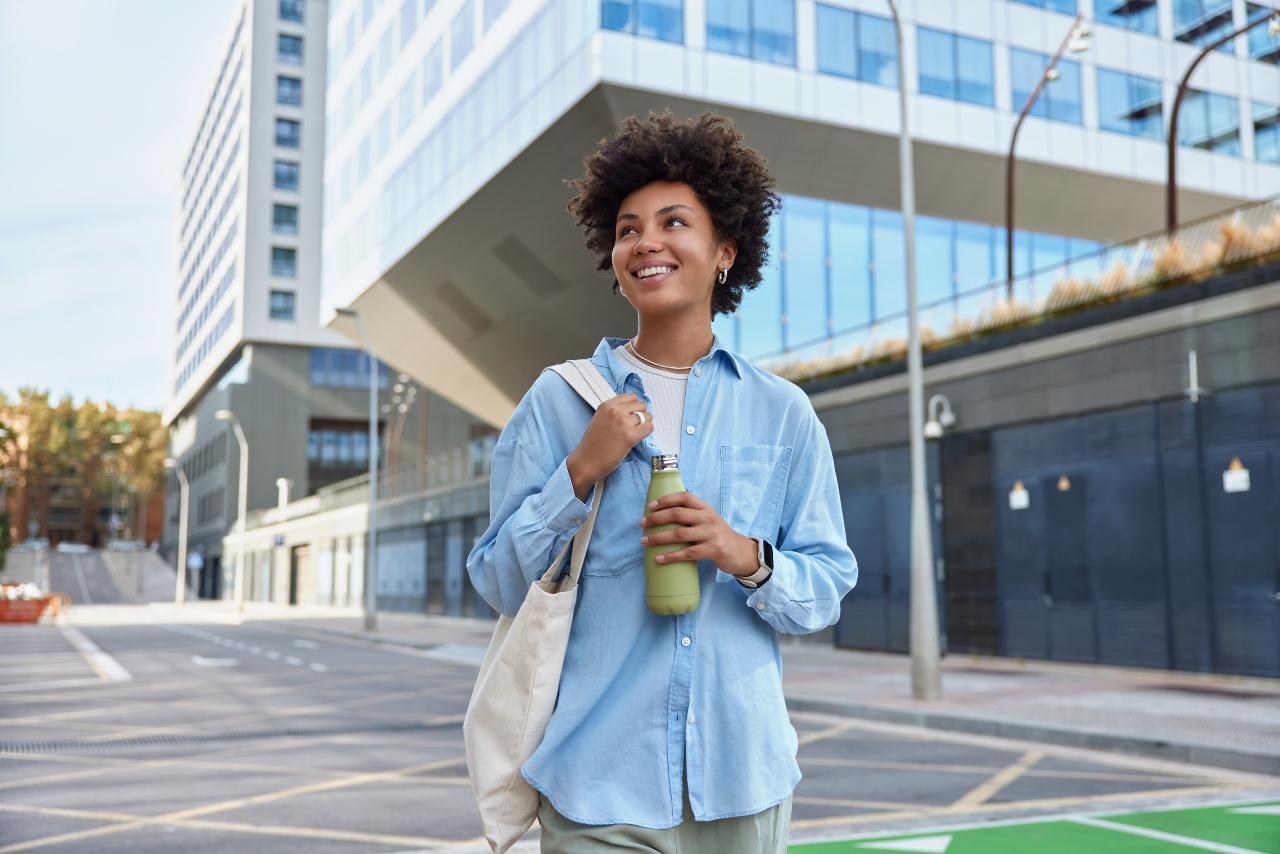 3. Metal Water Bottle
Even though it's on the more unconventional side when it comes to self-defense weapons, a metal water bottle can cause blunt force trauma if it came down to using it as protection. OZY author, Kate Crane, got the stamp of approval from a martial arts and boxing teacher to use her Hydro Flask as a weapon. The consensus is to hold it like a small bat if it's full of water and use a one-handed overhead swing if you've already had a good bit of it. Plus, you can easily get an empty water bottle through TSA without a hitch.
Article continues below advertisement
4. Tactical Pen
Writing is the least impressive thing a tactical pen can do. One end is convenient for busting out a signature, but the other side can cause major damage with its sharpened tip or break through glass. Former CIA officer Jason Hanson says it's the one form of protection he always travels with. "It's almost idiot proof," Hanson said at CrimeCon 2021. "When the stress hits the fan, you don't want to remember 57 ninja moves. You want to grab a pen and go for the eyes or go for the throat." However, remember that this bad boy has to stay in your checked luggage.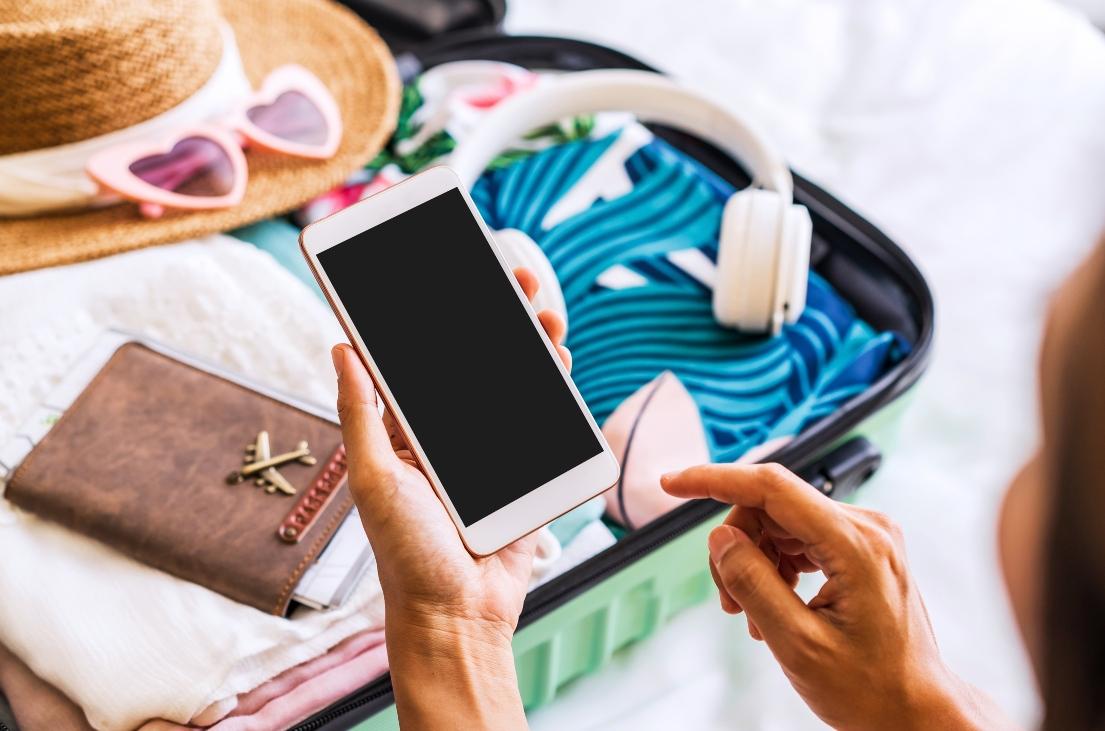 Article continues below advertisement
5. S.O.S Jewelry
At first glance, it'll simply look like you're the queen of accessorizing. But, there are collections of bracelets and necklaces that are so high-tech that your touch can alert the outside world that you're in trouble. Some devices share your location with your emergency contacts with instructions on how to help you, others can call the police on your behalf and record live audio from the scene. It's inconspicuous with a touch of glamour.
6. Personal Alarm Keychain
With one push of a button or the removal of a pin, what looks like a dainty keychain can transform into an emergency alarm. Most personal alarms emit a high-decibel noise, meant to both deter or disorient an attacker. If you want to make it even more effective, go for one that triggers LED lights when activated.