Try These Fall-Themed Cocktails For Your Next Autumn Party
November is the perfect time to host a fall celebration. It not only brings Thanksgiving, but many reasons to have a pre-holiday gathering with family and friends. Just like the process of planning a Halloween party, if you're hosting a fall-themed party, you need to plan ahead. One of the crucial parts of planning a party is deciding which food and beverages you will have available.
If you're hosting a party this month, embrace the festivities by providing fall cocktails for your guests. It might be easy to go with a basic spiked apple cider, but you don't have to keep with the classics. While pumpkin and apple are the popular ingredients this season, you can embrace a modern take by including some different flavors like espresso, spiced maple syrup, and pomegranate.
Here are five cocktails to make your fall-themed party all the more exciting:
1. Pumpkin Spice Espresso Martini 
The pumpkin spice espresso martini recipe from Kahlúa is an autumnal twist on a classic drink, the pumpkin spice espresso martini includes Kahlúa, Absolut vodka, espresso, and some pumpkin spice syrup, like this one from Monin.
Article continues below advertisement
2. Spiced Maple Bourbon Fizz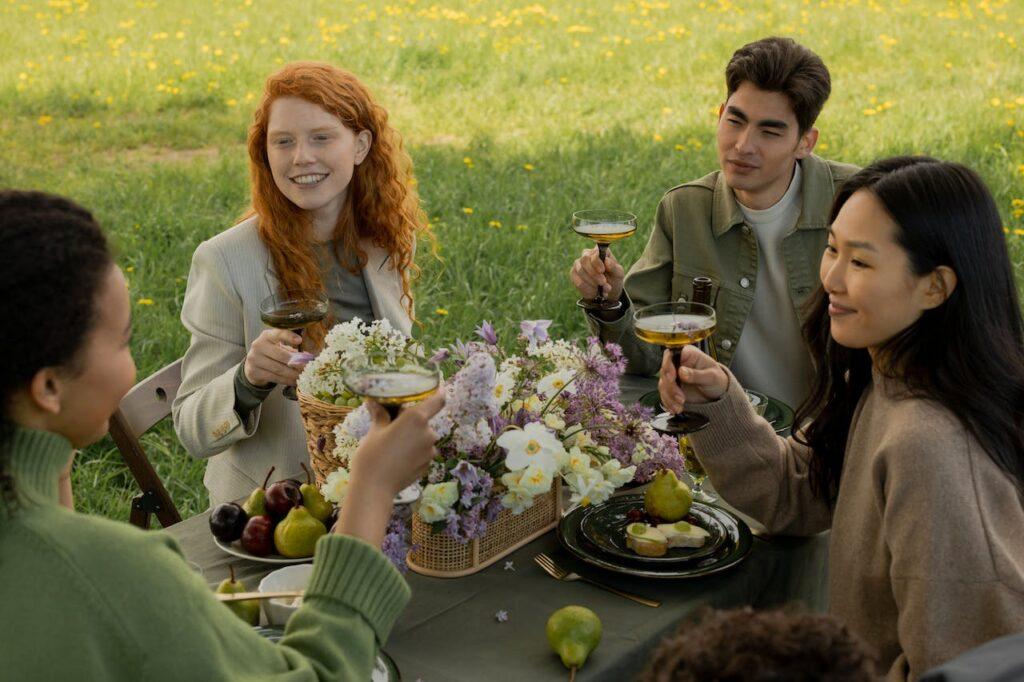 This recipe from Half Baked Harvest calls for homemade spiced maple syrup mixed with warming bourbon, lemon, orange, and some bubbly champagne to top it off. Champagne is usually used for celebrations, so consider this drink if you're celebrating something this fall.
3. Goldwyn Follies
If you're looking for a classy cocktail for your fall party, try this cocktail from Liquor.com. You'll need gin, apple juice, cranberry juice, brewed chilled black tea, and some cinnamon syrup. The apple and cranberry flavors make for a sweet taste, while the black tea and gin add a little bite to it.
Article continues below advertisement
4. Hot Buttered Rum
Nothing screams fall like a warm drink. Hot buttered rum is a mix of dark rum, hot water or cider, salted butter, sugar, and spices, that can bring a cozy warm vibe to any party. The rich and buttery taste of this drink is good for those who like mildly sweet cocktails. For instructions on creating this cocktail, follow the recipe from A Couple Cooks.
5. Spicy Pomegranate Ginger Paloma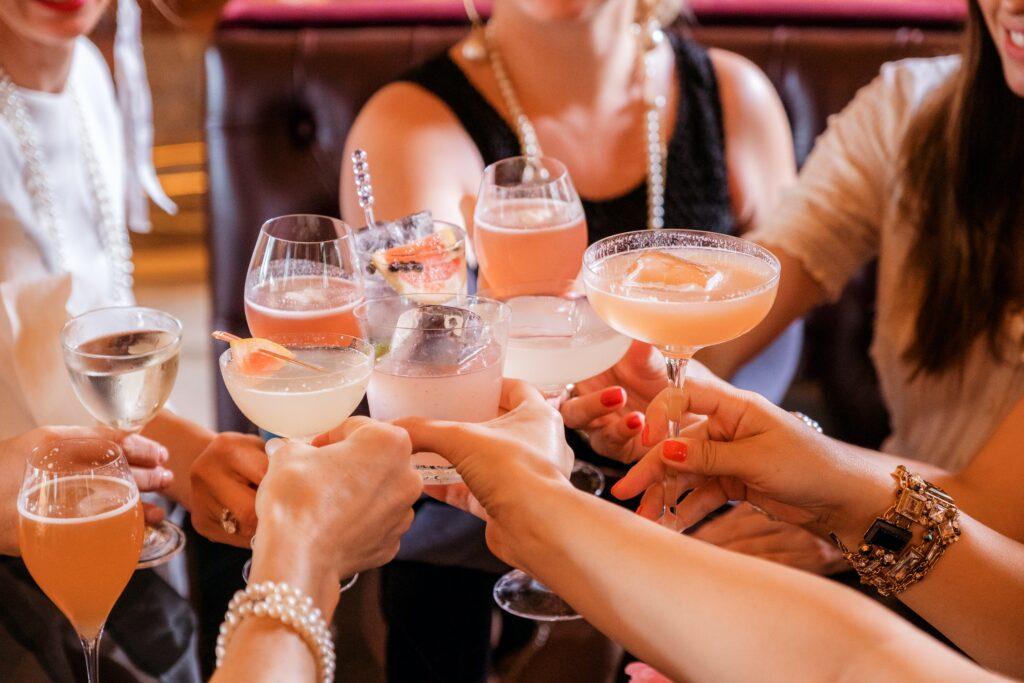 The spicy pomegranate ginger paloma includes some homemade honey ginger syrup with a touch of cayenne, pomegranate juice, tequila, and topped off with bubbly ginger beer. Follow this recipe from Half Baked Harvest.