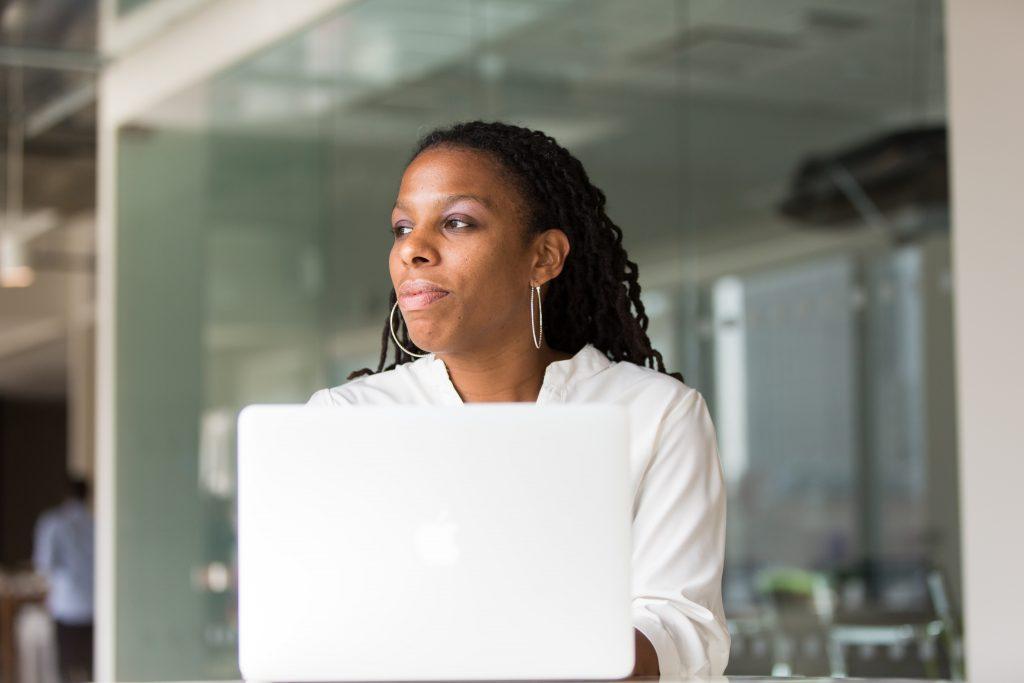 What To Do When You Experience Racism At Work
By
Sonia Layne-Gartside
Jul. 7 2020, Published 3:42 a.m. ET
The stories of being Black in the workplace are all too common. Julie,* an accountant, was asked to straighten her natural hair as her CEO, a white male, didn't think it was professional. Monique, while applying for a promotion at her university, was not put forward to the next round of interviews because the CEO didn't want to advance a "token" for the position. Sharon was asked to be on yet another project at her bank. Her employer needed some diversity and the leader preferred her to the "others". She knew, that among her Black peers, she wasn't the most qualified person to be on these projects. She was asked because she was viewed as the "right kind of Black person".
Are you experiencing racism at work? These examples highlight the difficulty Black people face navigating in work environments.
As a consultant in diversity and inclusion (D&I), I hear stories every week that depict the two types of workplace racism–explicit and subtle. Explicit racism (overt bigotry) is easier to decipher; and it's the one often found in a company's diversity statement to address the use of racial slurs, offensive symbols or deliberately excluding someone because of their race. Most of the racism Black people experience in the workplace today is not overt. It's subtle and ambiguous. It's disguised and covert, making it much more difficult to prove.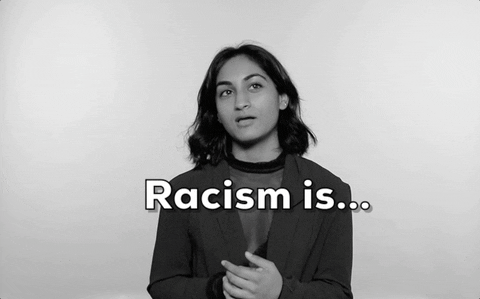 Article continues below advertisement
Workplace Racism Today
Racism often takes the form of micoraggressions that cause daily trauma to our psyche – "You're so articulate." "How did you get into that university?" "How did you get your job?", or "I don't see color." It's in the underlying assumptions that drive behavior where Black people are seen as lazy or less educated, or not the leader in the room, but the assistant. As we say in the D&I space – you're invited to the party, but no one is asking you to dance. It's isolating and research shows we pay an emotional tax for it.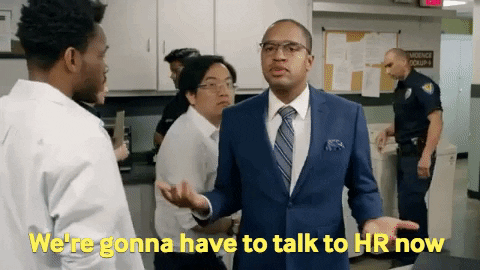 Article continues below advertisement
A Hard Truth
You are on your own. The Human Resources (HR) department, from its habitual defensive crouch, is not your friend or ally. The HR department's primary task is to protect the company. It's why so many leaders who have been accused of racial discrimination are still on the job. The law is clear that if you make a claim of racial bias that HR needs to investigate. They will do so, but the focus is to ensure that nothing occurred that will put the company at risk. They certainly don't want you angry or upset enough to go outside the company for help, or that you file a lawsuit. But in many companies, HR's primary purpose is not to help you through this traumatic experience.
Action Steps
First, determine if the racism is explicit or subtle because the response will differ. A key point for both forms of racism is that you must know the law for recording conversations and taking videos in your state. In some states you can record conversations, whereas in other states like Pennsylvania, it's illegal to record a conversation without the consent of all parties.
Article continues below advertisement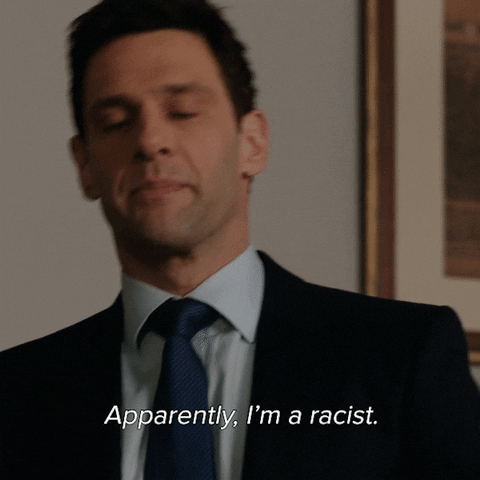 Explicit Racism
Most Americans are conditioned to respond negatively to overt and intentional racism. Many are educated about the use and intent of the N-word, swastikas, the Ku Klux Klan and burning crosses, and to see a hanging noose as racist and very wrong. Your chances of getting support from colleagues and management is better in incidents where you can document that a colleague called you the N-word or circulated a racist meme (with any of the aforementioned images). Speak up immediately in situations of overt racism. There is no need to suffer in silence as most people instinctively recognize these acts as racist.
Article continues below advertisement
Know your company's diversity policy. The written policy that detail the actions not tolerated at your company.
Document everything. Be specific – when did it happen, who witnessed it, what was said, etc. Which policy did it violate?
Determine what you want HR to do. The company D&I statements will tell you if there is a no tolerance policy in place. It's better to ask for what you want (the person fired, their desk/office moved, etc.), rather than wait for HR to do the right thing. They seek to minimize risk, not provide justice.
Subtle Racism (Microaggressions)
Proving racial discrimination in the arena of microaggressions is more difficult. Take Julia, whose boss required her to straighten her natural hair. Only four states ban hair discrimination which usually target a racial group. People get away with microaggressions, covert biased decisions and exclusionary tactics by claiming that their actions and words are being taken out of context and not intentional. The bar is set extremely high for proving racially hostile work environments. You need to be more strategic here.
Article continues below advertisement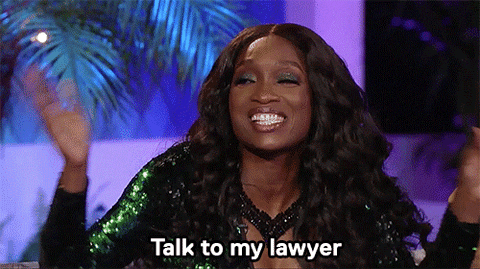 Document everything. Establish the pattern of being dismissed, belittled, harassed because of your race.
Collect data. If you're experiencing racism based on the lack of quality assignments given to you, or the way your performance is judged (e.g. you were always rated highly until your boss changed), or your pay and benefits is significantly below the going market rate, data is essential to proving your point. Take Cassie, who found out that the person doing her old job was being paid more than she was in her promoted position. Ask for and keep copies of all documents (emails, forms, performance appraisals, etc.) that strengthens your position.
Hire a lawyer. Before approaching HR or filing a charge with the Equal Employment Opportunity Commission (EEOC) legal advice is essential. Most lawyers (if they're good) will give you a 30-minute consult for free to determine if you have a case.
Prepare to leave. The EEOC reports that retaliation is the most common discrimination issue alleged by employees. If you decide to approach HR, it's not advisable for you to stay after the case is closed.
Determine what you want to resolve your complaint. Perhaps your goal is to leave the organization with a settlement or make them change a policy. Pick the goal in consultation with your lawyer and let it guide the action.
Article continues below advertisement
Research shows that discrimination takes a significant toll on our bodies, mental health and mortality. You cannot stay in the situation without actively planning on how to resolve or leave it. Protect yourself at all costs and keep building your case until you can leave the organization. Take your agency from how you choose to exit. Preparing well, allows you to ask for what you want to resolve the issues and leave on your terms.
*Names have been changed for confidentiality purposes.