When to Stay or to Call It Quits, and How to Know the Difference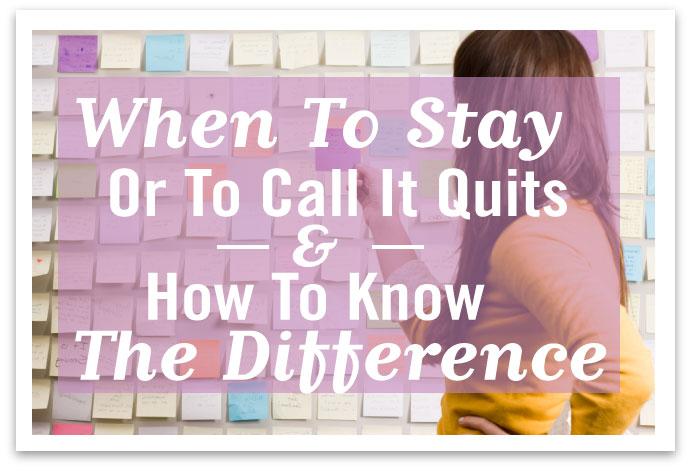 As entry-level professionals, when it comes to advancing our career, we are told that "yes" should be the answer to everything. Opportunities come and go, and if we don't make the leap, we are forced to ask ourselves whether we made the right decision.
Her Agenda's motto of "no one ever slows her agenda" plays well with this concept. As millennial women seeking out our own path the last thing we can do is let anything or anyone get in the way of success. However, there is one thing to take heed of- the fine line between taking on worthwhile opportunities and taking on too much.
As the creator of Her Agenda and its motto, I asked Rhonesha Byng to provide her own clarification to this topic. She shared, "There's a difference between being busy and productive, so if you're not learning, growing, or enhancing yourself as an individual or professional, then there's really no reason for you to be doing it."
Sometimes, we become so buried in our commitments that we forget- there are certain situations where it's necessary to call it quits. Below, I've put together some common signs of when it's time to reevaluate your situation and make a change. Let's see how many of these you can relate with:
1. You Constantly Feel Overwhelmed
"…there is still way too much reluctance to abandon a project that isn't worth pursuing…We make the argument that quitting – especially failing fast and failing well – is a greatly undervalued idea." – Stephen Dubner, Author and Journalist
Just about everyone these days has a packed agenda- it's what we must do in order to get the most out of our week. However, maybe you find yourself having so many commitments that it's affecting your ability to perform. Rather than giving each commitment your all, you only have time to do the bare minimum. You're constantly asking yourself, "How am I going to make this work?"
Article continues below advertisement
2. You've Lost Your Sense of Motivation
"I have looked in the mirror every morning and asked myself: 'If today were the last day of my life, would I want to do what I am about to do today?' And whenever the answer has been 'No' for too many days in a row, I know I need to change something." – Steve Jobs, Co-founder of Apple Inc.
We all have those mornings where the warmth of our bed wins over the idea getting up and conquering our day. But maybe this is starting to become a pattern. You keep putting off certain tasks, because you're tired of the grueling work they require. The conflictive voice in your head begins to beg,"Anything! Anything but this!"
3. You've Officially Become a Hermit
"I don't have children, so it might seem that my story lacks relevance to the work-life balance debate…Like everyone, though, I did have relationships — a spouse, friends and family — and none of them got the best version of me. They got what was left over." – Erin Callan, Former CFO of Lehman Brothers
Your schedule is so demanding and exhaustive that you've completely given up your social life. While the idea may still sound appealing, your body has convinced that any and all free time must be spent recuperating on the couch. Congratulations! You've officially become a hermit! Don't be surprised when your family and friends send out an alert for a missing person.
Article continues below advertisement
4. Your Calendar Spells Out "Inevitable Doom"
"…I had no idea then how far the tunnel extended, and for a long time, any light at the end of it was a hope rather than a reality. So why do I talk about the benefits of failure? Simply because failure meant a stripping away of the inessential. I stopped pretending…and began to direct all my energy into finishing the only work that mattered to me." – J. K. Rowling, Novelist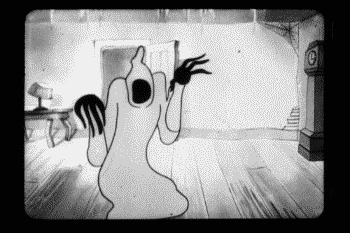 Article continues below advertisement
There were weeks in college where I had so many tests and essays due that in order to keep my sanity, I could only focus on one task a time. While these weeks were the ones that truly challenged my ability to perform under stress, to have to endure this every single week would have been a living hell. For the unfortunate souls that call this their reality- the chance of thriving disappeared months ago; you are simply attempting to survive your schedule.
So now that you've determined your relationship status with your schedule, what's next?
How do you get out of the mess you've created? Or even better, how do you prevent it from ever happening in the first place? Take a quick moment to breathe, and then, click through to page two and read our tips on how to regain control of your schedule:
Take a Look at Your Calendar
Whenever my schedule gets hectic, my first move is always to organize my activities and deadlines on a calendar. Seeing my schedule in one neatly, organized manner helps me to remain focused on upcoming commitments and to make a plan of action.
For those who don't already take advantage of calendars, please do! I'm a loyal user of Google Calendar, but find whatever system works for you (ie: a book planner, calendar on your phone, etc.).
Article continues below advertisement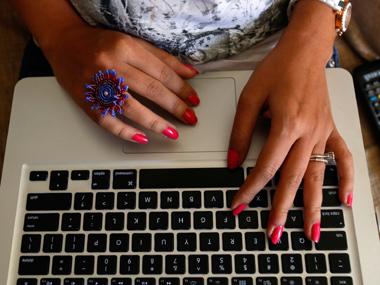 Prioritize Your Commitments
Once you have created your calendar, go through each of your commitments and categorize each of them as either "really important", "not-so-important", or "ready to let go." Ask yourself, "Are these opportunities where I can still receive growth, or have I hit a wall?" If you find that your schedule is way overbooked, it's time to make some cuts.
Article continues below advertisement
Now, before you go down that dark path of feeling like a quitter, let's look at this from a different perspective! In his blog post, titled, "Time to quit?" author and speaker, Seth Godin, explains to his readers that as we leave behind old jobs and enter into new ones, we have the opportunity to "reinvent ourselves." Godin gives an example and writes, "No one in the new company will remember young Doug from 10 years ago. No, they'll treat Doug as the new Doug, the Doug with endless upside and little past."
Just like Godin points out- as we become more accustomed to the idea of change and its role in our careers, letting go of commitments that can no longer serve us well will become easier. If you have more questions, check out this interview where Seth Godin shares key insight from his book, The Dip: A Little Book That Teaches You When to Quit (and When to Stick).
Learn When to Say "Yes" or "No"
Actress and comedian, Tina Fey, believes that one of her main reasons for success is the way in which she has approached new opportunities- always say yes. But even as a yes-doer, Fey is still aware of that fine line. In a story that she wrote for Oprah's site, she shares:
Article continues below advertisement
"There are limits of reason to this idea of saying yes to everything, but when I meet someone whose first instinct is "No, how can we do that? That doesn't seem possible," I'm always kind of taken aback. Almost anyone would say, "It's Friday at two in the morning. We don't have an opening political sketch. We can't do it." Yeah, of course you can. There's no choice. And even if you abandon one idea for another one, saying yes allows you to move forward."
When new opportunities come about, ask yourself questions such as, "Is it worth it, even if I fail?" "Will it contribute to my personal life or career?," and "Do I have the time and motivation to do this?" If any of these questions seem conflicting with your present schedule, gracefully say "no" and wait for the next best opportunity.
"A couple of times I've been called on to do things—jobs or whatever—where I've felt, maybe I'm not quite ready. Maybe it's a little early for this to happen to me. But the rules are so ingrained. "Say yes, and you'll figure it out afterward" has helped me to be more adventurous. It has definitely helped me be less afraid."
Remember, fear is not a valid reason to turn down a great opportunity. Everyone has regrets about opportunities that they have surpassed, which is okay, because life is all about learning. As long as we take on our current commitments with a fervent heart and learn when it is time to say "yes" or "no," we will find that more and more opportunities will continue to materialize.