Why You Should Care That Oprah Is Not Running For President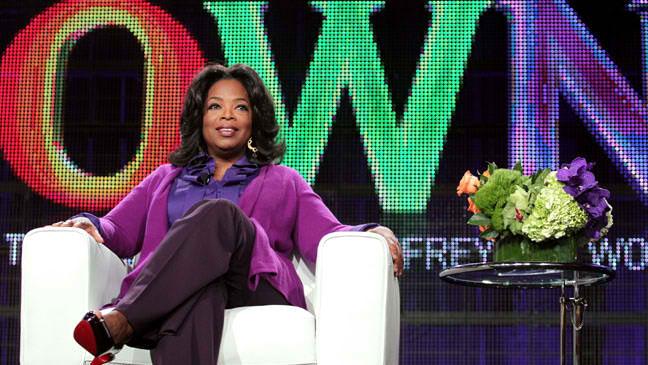 Let's face it – if Oprah was a man, the Presidential exploratory committee would have already been up and running to assess her chances of winning, and a PAC (political action committee) set up to raise money for her possible run.
But Oprah, although endowed with many transcendent qualities by her fans, has indicated that she would only run for president if God himself tells her to. Which means that she has not escaped her socialization as a woman, the mindset that would have been inculcated in her and obviously still ascendant, no matter how many billions of dollars she earns, how far up the ladder she climbs, or how many gurus she interviews for enlightenment. Her default thinking is that she is neither qualified nor cut out for the highest public office in the world.
Right now, you are probably thinking that I do not know Oprah, and you would be right. But I know what research tells me about women and politics. In summarizing this research, the title of a New York Times article likely more accurately depicts Oprah's resistance to running for office – The Problem for Women Is Not Winning. It's Deciding to Run. Two things stand out from this report. The first is that people vote according to party affiliation, not gender, thus men and women are equally likely to win an election. The second, how women's ambitions are smothered by the conversations, interactions and opportunities they face over time:
"Often women don't see running as viable even when they are qualified," said Victoria Lawson, an author of the CUNY report…The so-called ambition gap has a few causes, researchers say. Women are less likely than men to be encouraged by parents, teachers or party leaders to run — yet they are also less likely to run without being prodded. They underestimate their abilities and assume they need to be much more qualified than men to run for the same office."
Article continues below advertisement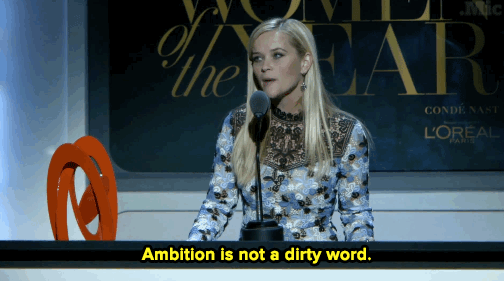 Oprah has said "I do feel that I have a responsibility, as a person who has a big voice in this country, to use it to promote justice and kindness and goodwill in the world. But it has never felt to me that that was supposed to be political." How ironic, that a woman with such excellent political skills – a keen ability to connect with people, to successfully spearhead large organizations to accomplish goals and bring disparate people together, does not see herself in a political light. The research suggests that women are less self-assured than men, and to succeed in politics, confidence is often more important than competence. What does it mean when one of the most powerful women on earth lacks the confidence to run? Or to even explore the possibility of running? As women, Oprah's situation calls for some self-reflection – where are we underestimating our abilities? Where do we limit ourselves because we are not confident enough in our skills and qualifications? Is my environment stifling or nurturing my ambitions?
Article continues below advertisement
Oprah, like many women, probably views politics as something dysfunctional and to be avoided. Women are more likely to limit or derail their success by intentionally trying to avoid organizational politics. A Harvard Business Review article explains why, it's because we often don't realize that politics is a naturally occurring state due to three main features inherent in all organizations: first, there is division of labor and with that comes disparate groups often with conflicting goals; second, there is limited resources for which these groups must compete, and third, everyone is interdependent, meaning that no group can accomplish their goals independently. In other words, anytime you have people competing for scarce resources, you will have politics. It is unavoidable, and to succeed as Oprah has, means that she knows how to play politics extremely well. Yet we still find her stating that running for office is "not in her DNA".
Article continues below advertisement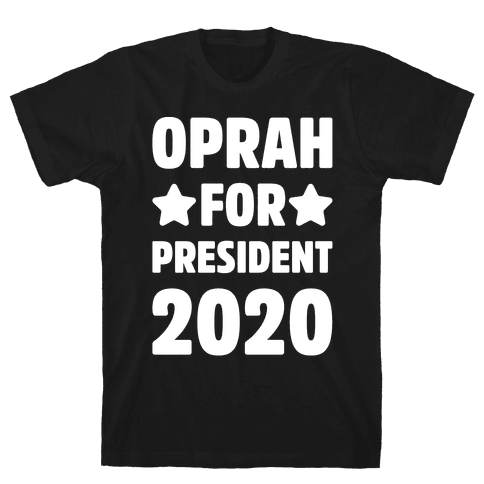 I am by no means glossing over the difficulties of running for political office. Trump just recently told a crowd: "Wouldn't we love to run against Oprah. I would love it. I would love it. That would be a painful experience for her." Most people have a positive view of Oprah, but in our divided and tribal political landscape politics can sharpen and distill benign feelings into dislike and vitriolic hatred.
Politics will affect Oprah's brand, her peace of mind and more importantly, her money. As Michael Jordan reportedly once said, "Republicans buy sneakers too." Politics is not for the faint of heart. But if Oprah is serious about having her voice heard and being able to affect the things that she cares about, politics is much too important to avoid. Politicians made decisions that affects every corner of our lives and only the truly rich and privileged can afford to stay out of politics. It wouldn't hurt to see a woman as powerful, competent and qualified as she is not allowing others to limit her ambitions. I fully advocate that Oprah run for President. I hope God tells her to.