More Women Are Receiving Advanced Degrees And Have The Student Loans To Prove It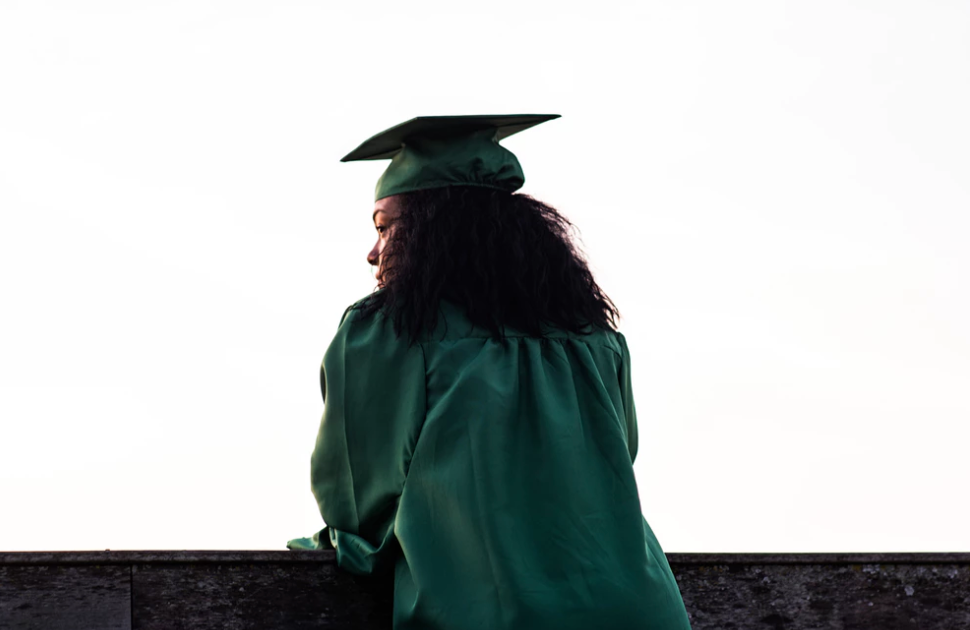 Women are making the biggest strides in education when compared to men. Unfortunately, this means we also have the biggest student loan debt problem digging at our pockets.
Student loans are the root of all evil. The education system is entirely flawed when it comes to the amount of money needed to obtain a degree. It's troubling that women already earn less than men because paying off those loans makes a stressful situation, worse.
According to CNBC reporter, Annie Nova, "Women have $890 billion in student loan debt, the country's biggest share." For black women, who "are taking on a disproportionate amount of debt, racking up around $25,000 in student loans to receive their bachelor's degree," the problem is exasperated.
Women have piles of responsibility in and out of the household. The cost of an education shouldn't apply more pressure to than we already experience. We want better for ourselves and families, and that should not be complicated by education that is unaffordable.
Gaining the correct recognition in the workplace is an uphill battle. Often, we make our own lane, while being overlooked and underappreciated.
Continuing education far beyond a bachelor's degree holds a promise and expectation. It is the belief that the degree will bring more money and a stronger sense of job security.
Article continues below advertisement
As a business professional, I've always heard the saying, "Networking is about who you know, not what you know."
As a woman who has recently obtained her master's degree, I can testify that the burden of student loan debt never leaves my mind. Or, your phone listings once your six-month grace period ends.
For many women, we see the additional degree as temporary debt. A temporary debt will be much easier to pay back with a higher degree and a better job. Working a low wage job after school doesn't leave much in the budget. Not to mention, the outrages interest rates. The amount of money some women have borrowed in loans could take years, if not a lifetime, to pay back.
"Last year, women earned 53 percent of the 78,778 doctoral degrees awarded, a record high number, Statista reports. Additionally, BizJournals contributing author, Anne Stych, reported that 2017 was the ninth year in a row in which that woman earned the majority of doctoral degrees at U.S. universities.
Women understand the struggle of student loan debt. We understand the problems it can cause down the road. But, gaining that degree is another way to play at the corporate game. We deserve the respect and acknowledgment that goes to everyone else in the office.
We are the women who no longer ask to sit at the table, instead, we are leading it.