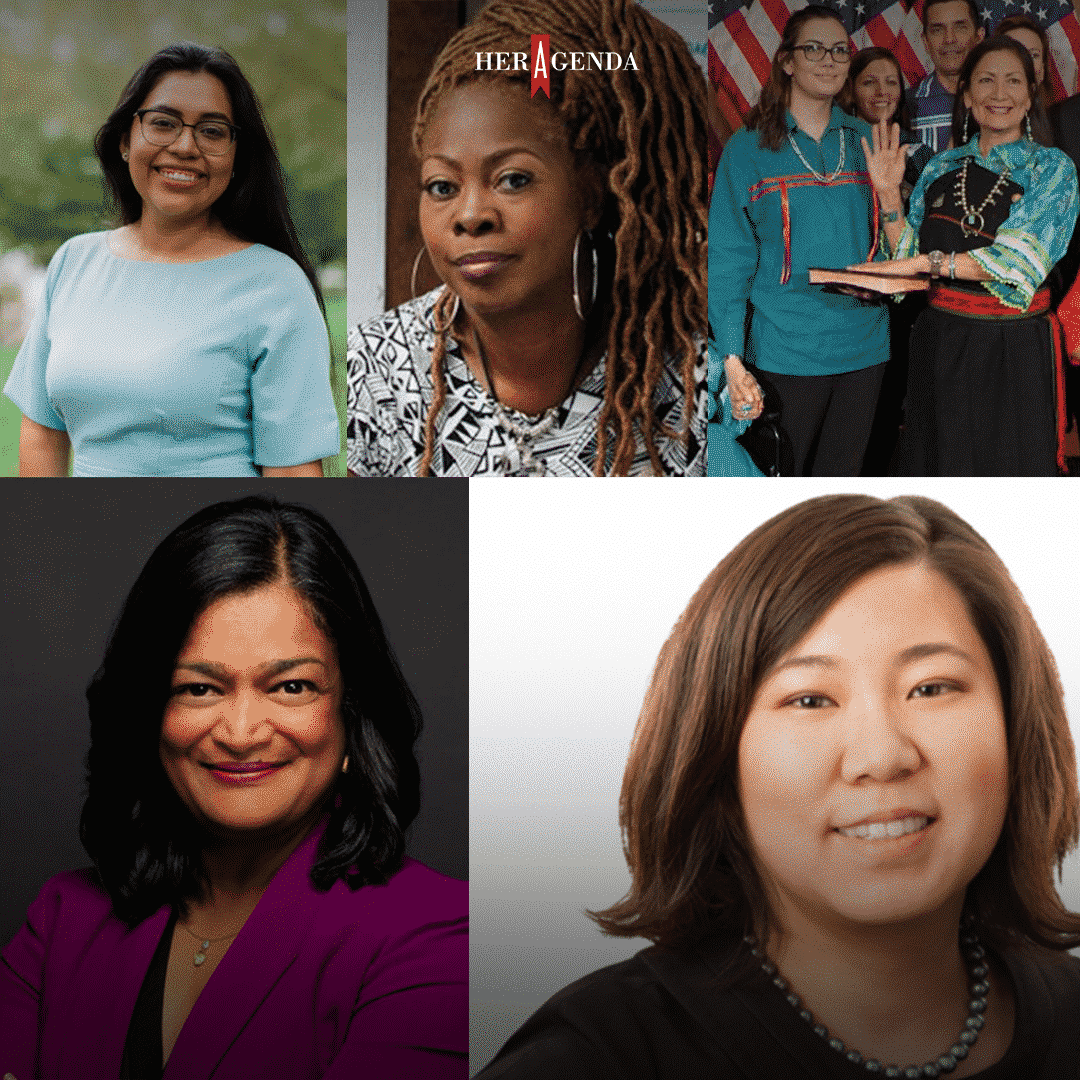 Women's Month Wednesday: 5 Power Players In Politics
By
Sini Stephan
Mar. 31 2021, Published 7:17 a.m. ET
Her Agenda continues the celebration of Women's History Month by honoring 5 power players in politics. For generations, women of color have shaped the framework of this nation by pushing for equality and justice for all. Over the last decade, we've seen an increase in women and women of color running for office, slowly tipping the scale on passing progressive legislation at the local and national level. Shattering the glass ceiling and holding America's feet to the fire, here are 5 women in politics you need to know.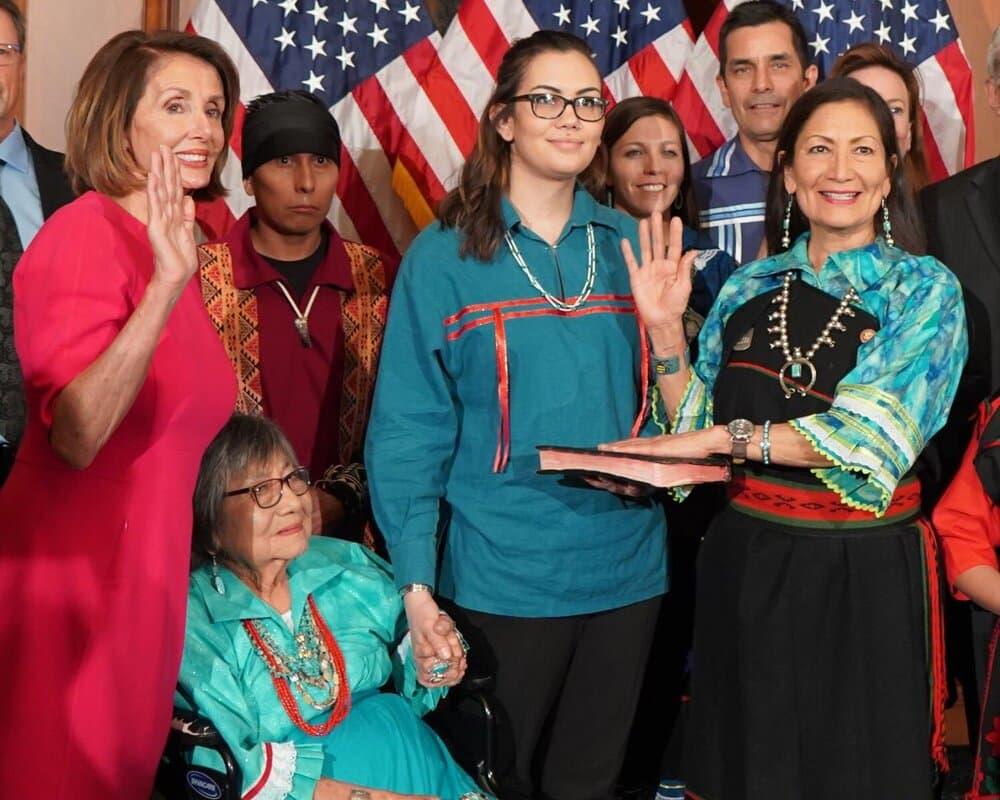 Above: Deb Haaland sworn into Congress on January 3, 2019.
–
Debra Haaland more commonly known as Deb Haaland made history when she was sworn in as the first Native American in United States history to serve as the Secretary of the Interior on March 16, 2021. As a member of the Pueblo of Laguna and a 35th generation New Mexican, Haaland formerly served as the chair of the state's Democratic Party from 2015 to 2017 and went on to serve as United States Representative for New Mexico's 1st congressional district from 2019 to 2021.
Article continues below advertisement
When entering Congress (pictured above), Haaland was one of the first two Native American women elected to this position and continues to break barriers with her new appointment as the first Native American Secretary of the Interior. The Department of Interior, a government entity that has historically piloted oppressive policies against Indigenous people, manages about 1/5 of all US land (approx. 500 acres) stolen from Native tribes. The department is home to the Bureau of Indian Affairs (BIA) which oversees 574 federally recognized Native tribes with a collective population of 1.9 million Native American people.
Haaland is known to support progressive policies including the Green New Deal calling our climate crisis the "challenge of our lifetime". Her advocacy against the desecration of sacred land includes opposition to fracking, limiting fossil fuel development, and protecting natural resources.
Article continues below advertisement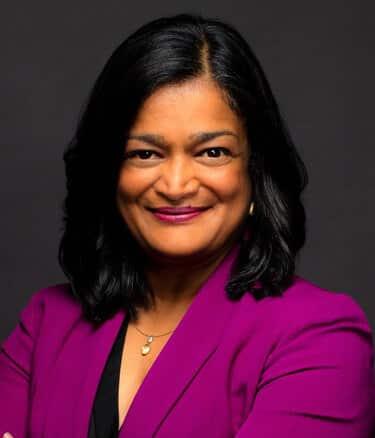 Pramila Jayapal serves as the current United States Representative for Washington's 7th congressional district covering most of Seattle and areas of King County. Jayapal, who is of South Indian, Malayalee ancestry is the first South Asian woman to become a US Representative and also the first Asian American to represent the state of Washington at the federal level.
Jayapal's work as a civil rights activist supporting immigration reform led her to found the organization, Hate Free Zone later renamed OneAmerica in 2008. The organization successfully sued the Bush Administration's Immigration and Naturalization Service preventing the deportation of over 4,000 Somali immigrants in the wake of 9/11 anti-terrorism initiatives.
Article continues below advertisement
Jayapal's work in activism led her to be recognized by the White House as a "Champion of Change" in 2013. Her continued advocacy for Black and Brown communities is summarized in a recent interview with Malayalees for Social Justice where she discusses the passing of the South Asian Heart Health Awareness and Research Act of 2020 which establishes a program that supports heart-disease research and awareness among disproportionately affected populations, including South Asians in the US.
Article continues below advertisement
LaTosha Brown is a political strategist and community organizer who co-founded the voting rights group, Black Voters Matter. Brown's organization was instrumental in 2021 in its work which flipped Georgia blue during the senate elections won by Ralph Warnock and Jon Ossoff. This historic win allowed the Democratic party to regain control of the Senate where Vice President Kamala Harris has the power to break ties as the President of the Senate. The Biden Harris administration is now set up to achieve a successful four-year plan passing progressive legislation as a result of the domino effect created by Brown's coalition-building.
When running for the 5th district seat in the Alabama State Board of Election in 1998 and for the 67th district Alabama House of Representatives race in 2002, Brown lost both elections as a result of voter suppression. Brown later founded Saving OurSelves Coalition and the Gulf Coast Fund Advisory Group during the aftermath of Hurricane Katrina in 2005. In 2010, she was recognized as a "Champion for Change" by the Obama White House for her efforts in community rebuilding.
Article continues below advertisement
Brown's organization, Black Voters Matter, joined a coalition of Black women's groups to increase voter turnout in the American South in 2018. Since then, their relentless efforts continue to challenge American conservativism and push to prevent voter suppression. Brown is currently a fellow at Harvard University's Institute of Politics.
Article continues below advertisement
Taiwanese American, Grace Meng is the first Asian American to be elected to Congress in New York. Currently representing New York's 6th congressional district in New York City's borough of Queens, Meng formerly served as a member of the New York State Assembly under the Democratic party and is a lawyer by profession.
Meng's political history includes advocating for working families, children, and senior citizens by extending unemployment coverage to 56,000 New Yorkers during difficult economic times and providing new incentives for property owners to commit to providing affordable housing. In 2016 during Asian Pacific American Heritage Month, President Obama signed legislation to replace references to the word "oriental" with the term Asian American in federal law, pioneered by Meng's efforts.
Article continues below advertisement
In light of the recent rise of hate crimes experienced by Asian Americans during the COVID-19 pandemic, Meng introduced H.Res.151 which condemns all Anti-Asian sentiment in regards to COVID-19. Her call-to-action #StopAsianHate video cited by PBS News Hour was released after the most recent Atlanta spa shootings on March 16, 2021, horrifically took the lives of 8 individuals, 6 of them being Asian women as cited by CNN.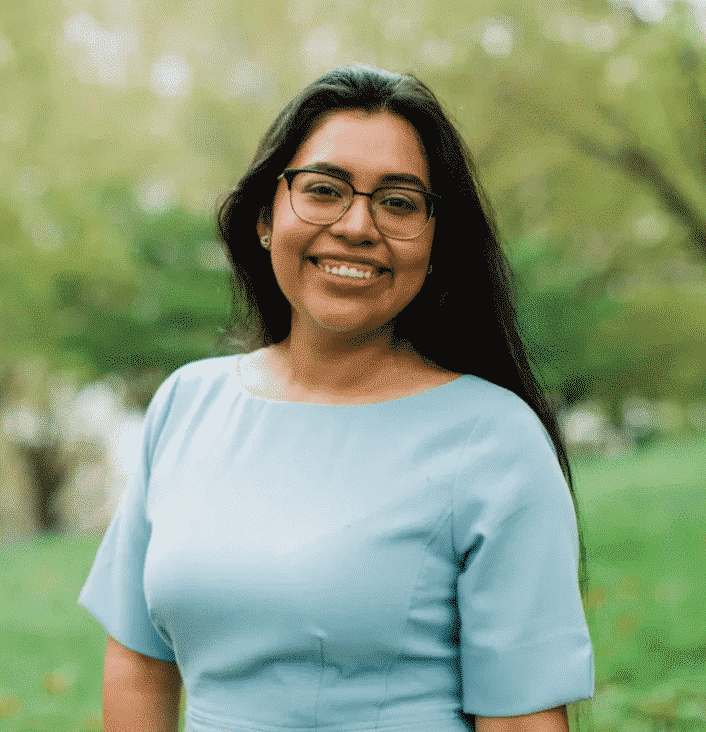 Article continues below advertisement
In March 2020, human rights lawyer Jessica Cisneros ran a historical campaign against incumbent Texas Representative, Henry Cuellar for the 28th congressional district. Cisneros, age 26 at the time of the race formerly interned for Cuellar citing him as "Donald Trump's favorite democrat", learning on the job that Cuellar often voted in line with Trump's policies. Cuellar evidently won by a slim margin of 52%, however, Cisneros was undeterred, saying "our movement has already won" before the results were called.
Cisneros advocated for immigration reform, a $15 minimum wage, and was also a supporter of the Green New Deal and Medicare for All. She was endorsed by Sen. Bernie Sanders, Sen. Elizabeth Warren, Rep. Alexandria Ocasio-Cortez, and Rep. Ayanna Pressley. Had Cisneros won, she would have been elected the youngest Congress representative in US history.
Roll Call cites Cisneros, "People think there's this set pathway to Congress, that you have to have this political experience or something like that — and that's not true," …"As a south Texan, somebody who was born and raised here, especially as a woman, knowing what the experience is down here, [that's] the best experience you can bring to Congress." Cisneros is "one to watch" as she intends to continue her fight in politics as a human rights lawyer.