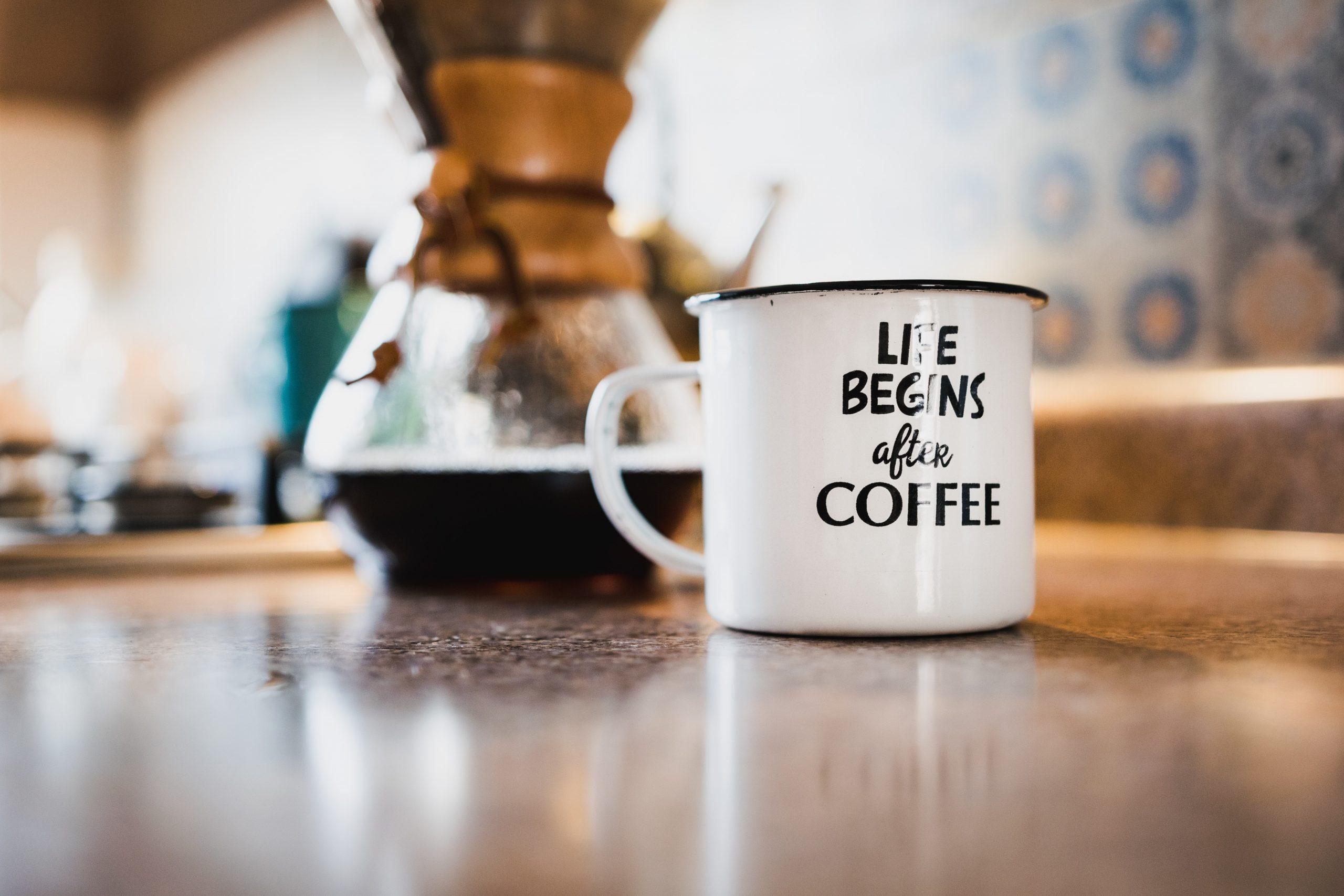 Your Decaf Coffee May Not Be As Healthy As You Think
By
Rita Pike
Sep. 4 2020, Published 7:29 a.m. ET
You switch to decaffeinated coffee when you have specific health concerns. Pregnant women, for example, switch over to reduce their caffeine intake while pregnant. Many women maintain that decaf habit for years afterward for the continued health benefits of reduced caffeine while still getting their favorite coffee fix.
Other folks in higher age brackets or those with heart health concerns also switch over to decaf for similar reasons. The Clean Label Project, however, has revealed some information that we need to know about major brands and the decaffeinated coffee they produce – especially if we're in these more vulnerable groups.
What Is The Clean Label Project?
We all know that we should read the labels on the packages of food. These labels help us know whether or not there are unwanted chemicals or allergens in our eats. Unfortunately, there's not as much transparency in the food industry as there needs to be – and that's where Clean Label Project comes in.
The Clean Label Project is a non-profit organization that seeks to bring the truth out on product labeling. The food in our nation is founded on microbiological contaminants and pathogens that we have increasingly become aware of as unhealthy and, in some cases, deadly. Clean Label Project is committed to "changing the definition of food and consumer safety through the use of data, science, and transparency." Through this, we as consumers can know what we're really eating and drinking.
So, What's The Deal With The Coffee?
In the pursuit of transparency, Clean Label Project has investigated decaffeinated coffee, a food often thought of as the "healthy" alternative for members of vulnerable population groups. What they found is unnerving.
Article continues below advertisement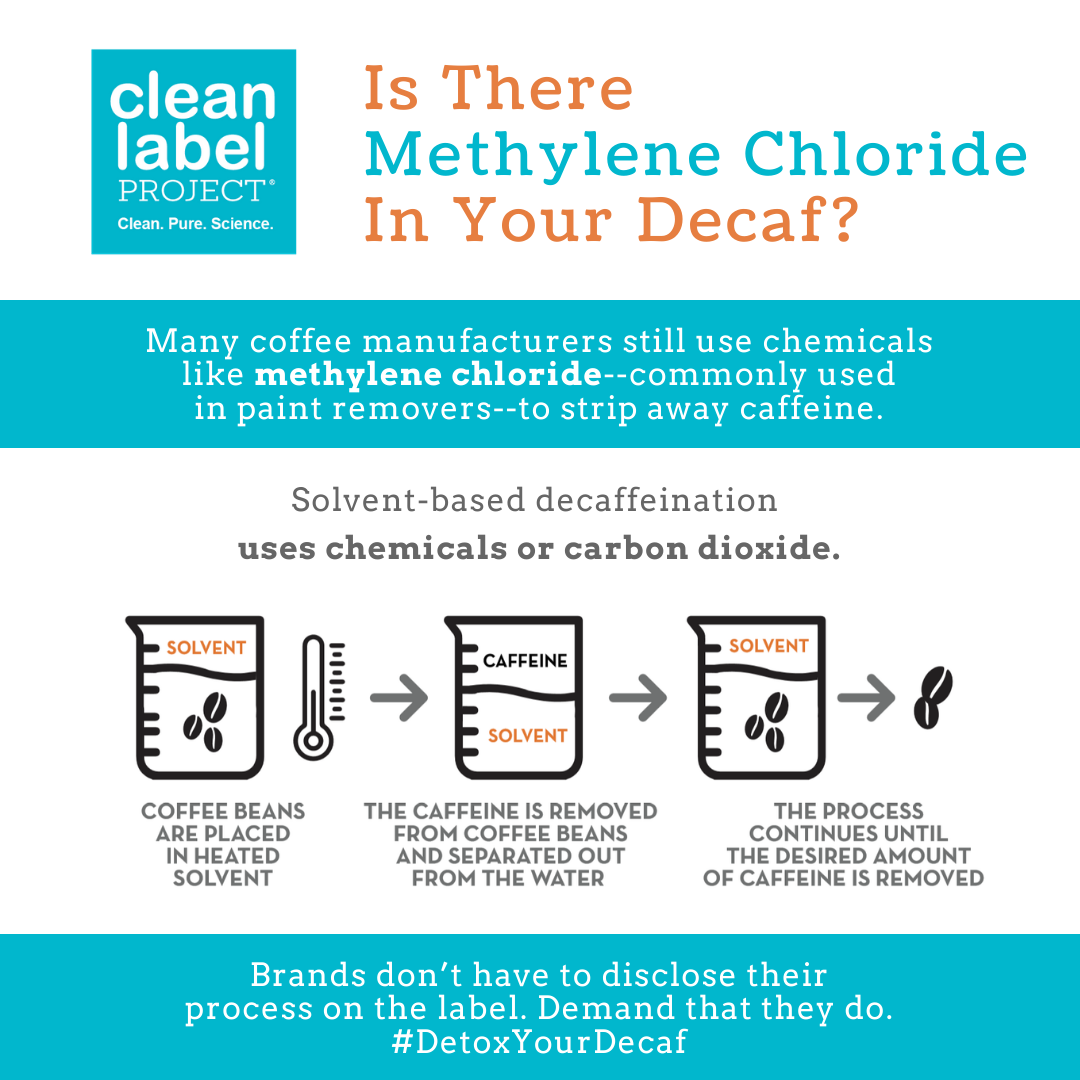 While there is a healthy water-based process used to reduce the caffeine from coffee, there's a different, contaminating practice used by many well-known, "cheaper"
brands of decaf coffee which employs the use of methylene chloride, an active ingredient in paint removers, which has been banned by the EPA. The FDA, however, currently allows this dangerous chemical to be used in coffee decaffeination for some brands, which are not required to disclose the process they use on their labels.
Article continues below advertisement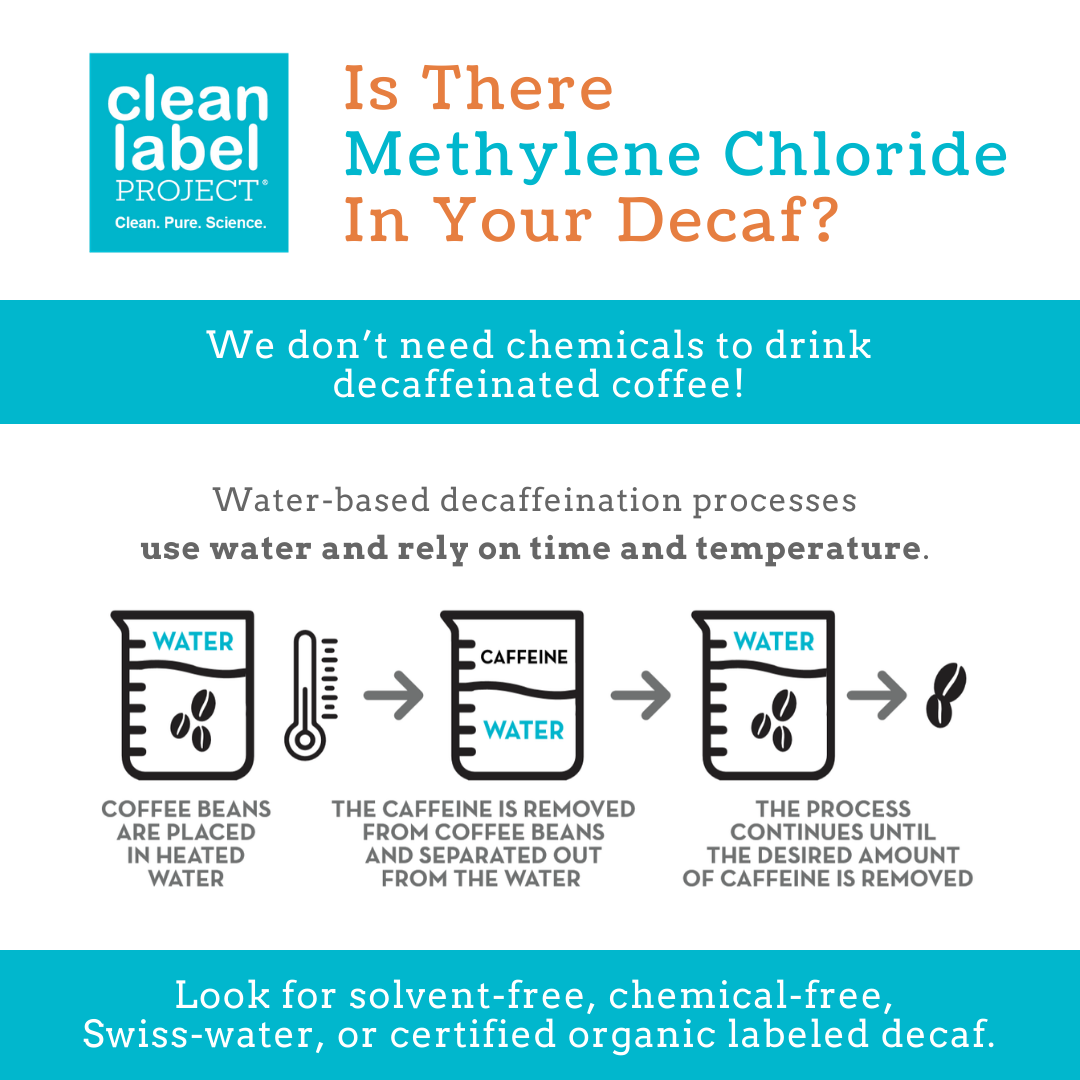 Consumers should know which process is used to decaffeinate their coffee. Clean Label Project checked brands and found evidence of methylene chloride in many.
Article continues below advertisement
What Did Their Findings Show About Decaf Coffee Brands?
Clean Label Project provides us with a list of brands that use this chemical-based process.
AmazonFresh – Decaffeinated Colombia
Café Bustelo – Decaffeinated Café Molido
Gevalia Kaffe – Decaffeinated House Blend
Great Value – Decaffeinated Classic Roast
Green Mountain Coffee Roasters – Decaffeinated Breakfast Blend
Kirkland Signature – Decaffeinated Dark Roast
Kroger – Decaffeinated Classic
Peet's Coffee – Decaffeinated House Blend
Seattle's Best – Decaffeinated Portside Blend
Consumer Thoughts On This Information
Article continues below advertisement
Clean brands that don't use the chemical-based process included other well-known and lesser-known brands alike.
Allegro Coffee – Decaffeinated Organic French Roast
Archer Farms – Decaffeinated House Blend
Caribou Coffee – Decaffeinated Caribou Blend
Community Coffee – Decaffeinated Café Special
Dazbog Coffee – Decaffeinated French Roast
Dunkin' Donuts – Decaffeinated Medium Roast
Folgers – Decaffeinated Classic
Illy – Decaffeinated Illy Blend
Kicking Horse Coffee – Decaffeinated Dark
Nescafé – Decaffeinated House Blend
Peet's Coffee – Decaffeinated Major Dickason's Blend
Starbucks – Decaffeinated House Blend + Decaffeinated Caffè Verona
The Organic Coffee Co. – Decaffeinated Organic Gorilla
Tim Hortons – Decaffeinated Medium Roast
Article continues below advertisement
Consumer Reactions To These Findings
When we at Her Agenda discovered this unhealthy practice, thanks to Clean Label Project, we reached out to women who had switched over to decaf for their health and shared the findings. Shelly, a small business owner switched over to decaf for her health. "Regular coffee caused me to heart palpitations and anxiety. When I switched, the palpitations almost completely stopped, and my anxiety level decreased."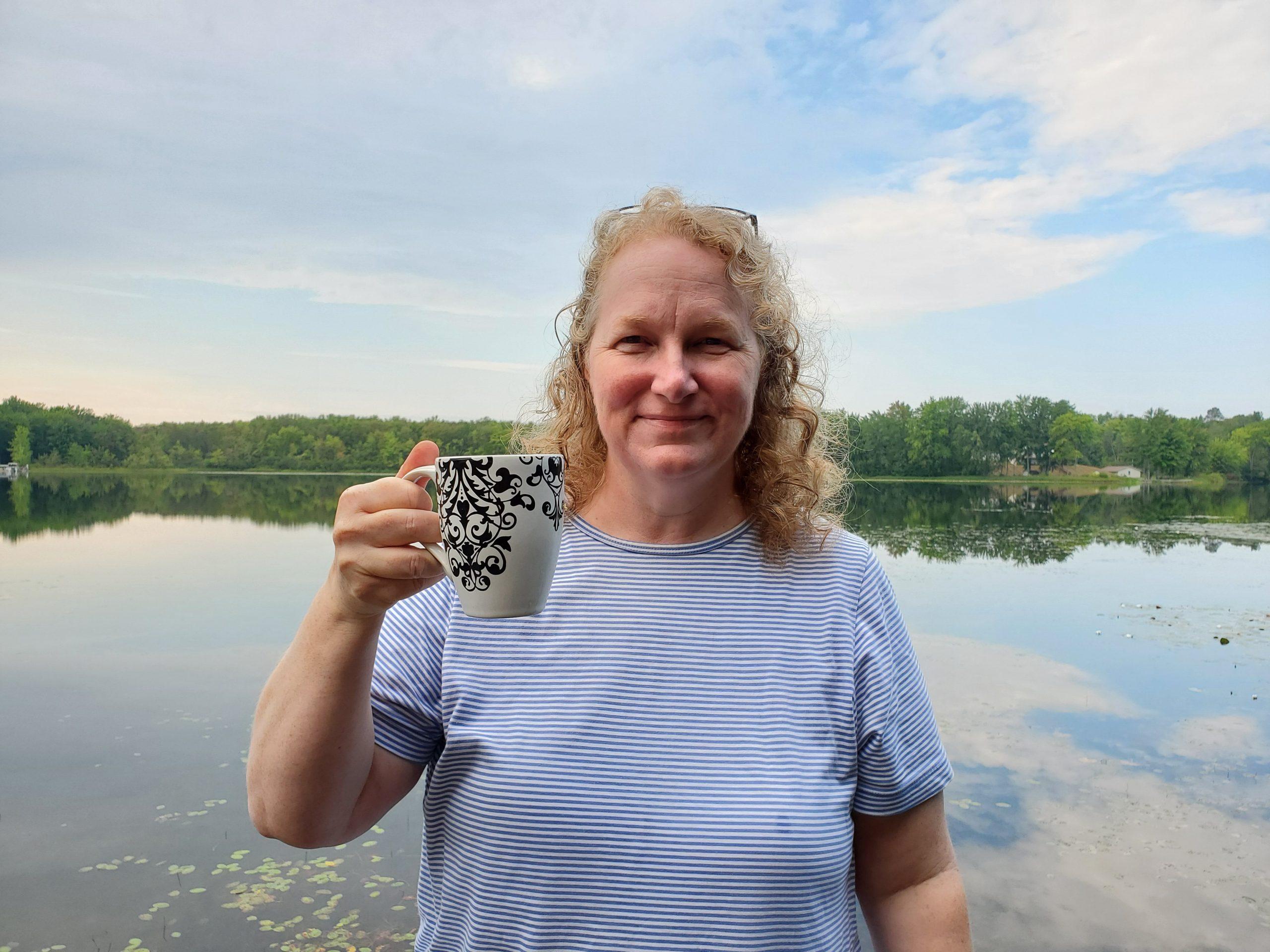 Article continues below advertisement
Jessie Voigts, Ph.D., international educator, and writer with Wandering Educators read the brief and responded to the findings with regret.
"I think I am a pretty aware coffee drinker. I like to support small roasters, especially those with relationships [with] coffee growers. I dug into that site and was horrified by the details. I went and checked my current bag of decaf coffee and breathed a sigh of relief, honestly. I don't like to waste money, but I am not interested in consuming that and would throw it out. I will 100% be on [the] lookout for future purchases."
Voigts originally made the switch because of her pregnancy. "When I got pregnant, [my obstetrician] just said to switch to decaf…I thought I was doing the right thing for my baby, both in utero and while nursing, but now I feel sad at the ways this could have damaged both of us."
Article continues below advertisement
Now That We Know, What Can We Do About It?
We don't have to continue drinking this potentially dangerous decaf coffee. Instead, we can stand up and let these roasters know that paint stripper is not acceptable in our coffee! Clean Label Projects these three main ways to do this:
Read the labels.
Contact your favorite brands and ask.
Talk to your doctor about it.
Article continues below advertisement
You can also join the social media campaign with Clean Label Project's hashtag #DetoxYourCoffee and help spread the word and call these companies to action. Follow Clean Label on Instagram and Facebook and help keep the fight going.
These companies are taking advantage of vulnerable people and making a giant profit while they do it.