Christina Wilds is an inspiration to others that wish to create their own beautiful page-turners in life. As a children's book author and founder of a book club named after her daughter, Wilds has embraced both her journey in motherhood and as an entrepreneur. What originally began as a letter to her younger self, her book, Dear Little Black Girl, took on a beautiful new form after becoming pregnant with her daughter, Tristyn, in 2019. A letter to herself became a letter to her daughter, filled with affirmations that she believes every little Black girl should hear.
Inspired by phenomenal women including Issa Rae and her own grandmother, Wilds shows us the importance of a strong line of Black women paving the way for a more affirmed and confident group of women that follow.
Wilds' daughter, who will be two next month, has already begun to make her own mark on the world. Tristyn's Book Club, created by Wilds and inspired by her daughter, began in April 2020, and has already had a phenomenal impact on literacy and community. Tristyn's Book Club was included in Beyonce's directory of Black-owned businesses for Juneteenth last year and Christina Wilds has done many partnerships, including recently with Clifford The Big Red Dog, reading to small children.
In our conversation, Wilds shares her journey and how you can make power moves too.
Her Agenda: Dear Little Black Girl was published a little over a year ago. Can you share what inspired you to write this book and why it's so important that Black girls are given these affirmations at such a young age?
Christina Wilds: While it's a book for every little Black girl, my daughter is essentially the reason why I wanted to complete it and put it out there. As we become adults, we become responsible for raising that next generation so this is my contribution to wanting to encourage little Black girls and [help] them be in a better space at 25/26 [years old] than I was. If it starts young, they will value these words and take them throughout their entire journey throughout womanhood. Once you get older, you don't necessarily have to read the book, but those affirmations are still within you and something that you carry.
Article continues below advertisement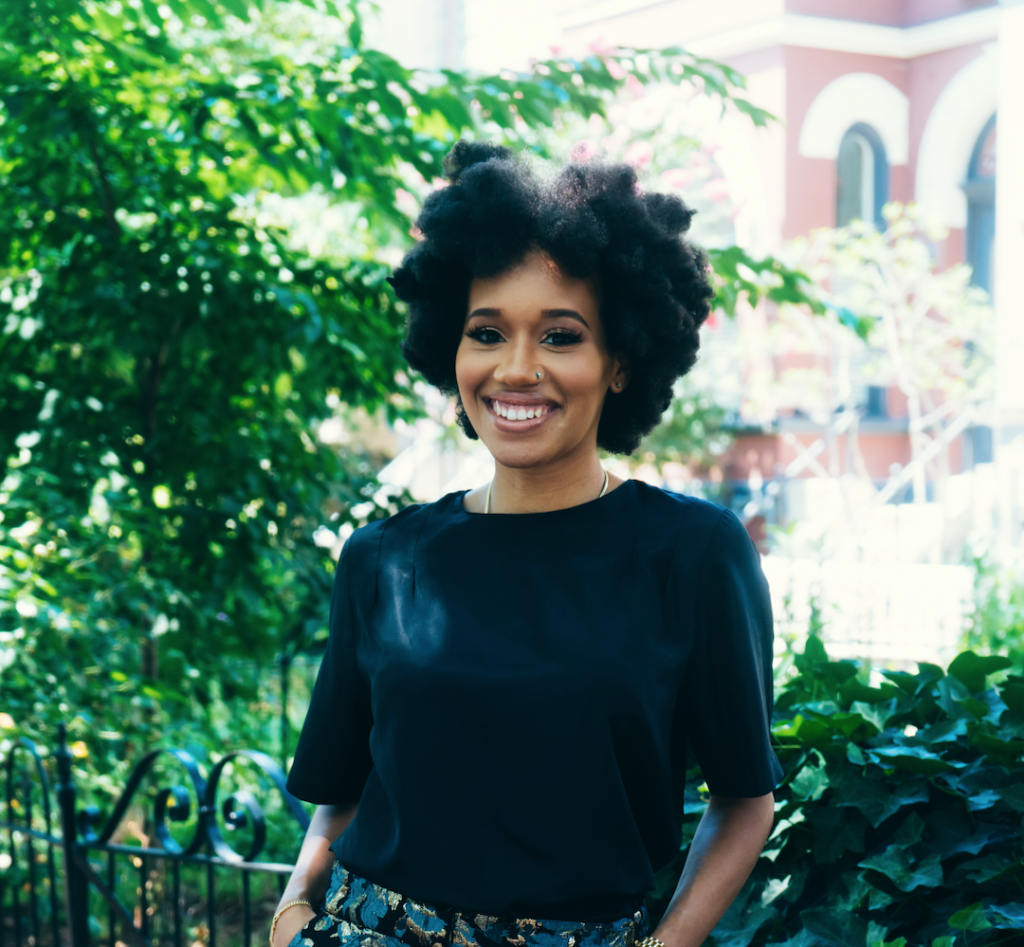 Her Agenda: You said seeing other Black women doing their thing and getting to work with other Black women is something that is empowering. What is an affirmation that you received in your own childhood, growing up, or even an affirmation in your book that really resonates with you?
Christina Wilds: The first one is: dear little Black girl, dream big and you will go far. My dream as a little girl was to always go to Italy and eat pasta. Pasta was my favorite food. I feel like even growing up, there was this limitation like Black families on vacation, they only went to Disney World. I didn't fathom or dream that I could take my daughter to Europe or Africa. But now that I've seen Italy and other places, I want my daughter, or any other girl, to understand that no matter what, dream big and there's no limitation to where you can go in this world.
The second one would be: dear little Black girl, respect your ancestors and know our history. At this point when I wrote Dear Little Black Girl, I was living with my grandmother. I felt like a complete failure because all my friends had their own places and were thriving. When I first moved in with her, what I didn't know was that my grandmother was developing dementia, so randomly she would start telling me random family stories. These stories with my grandmother are now ones that I can make sure continue to live on. It's important for us to talk to our elders and our families so that we can carry on the legacy and those stories of our family for generations to come.
Article continues below advertisement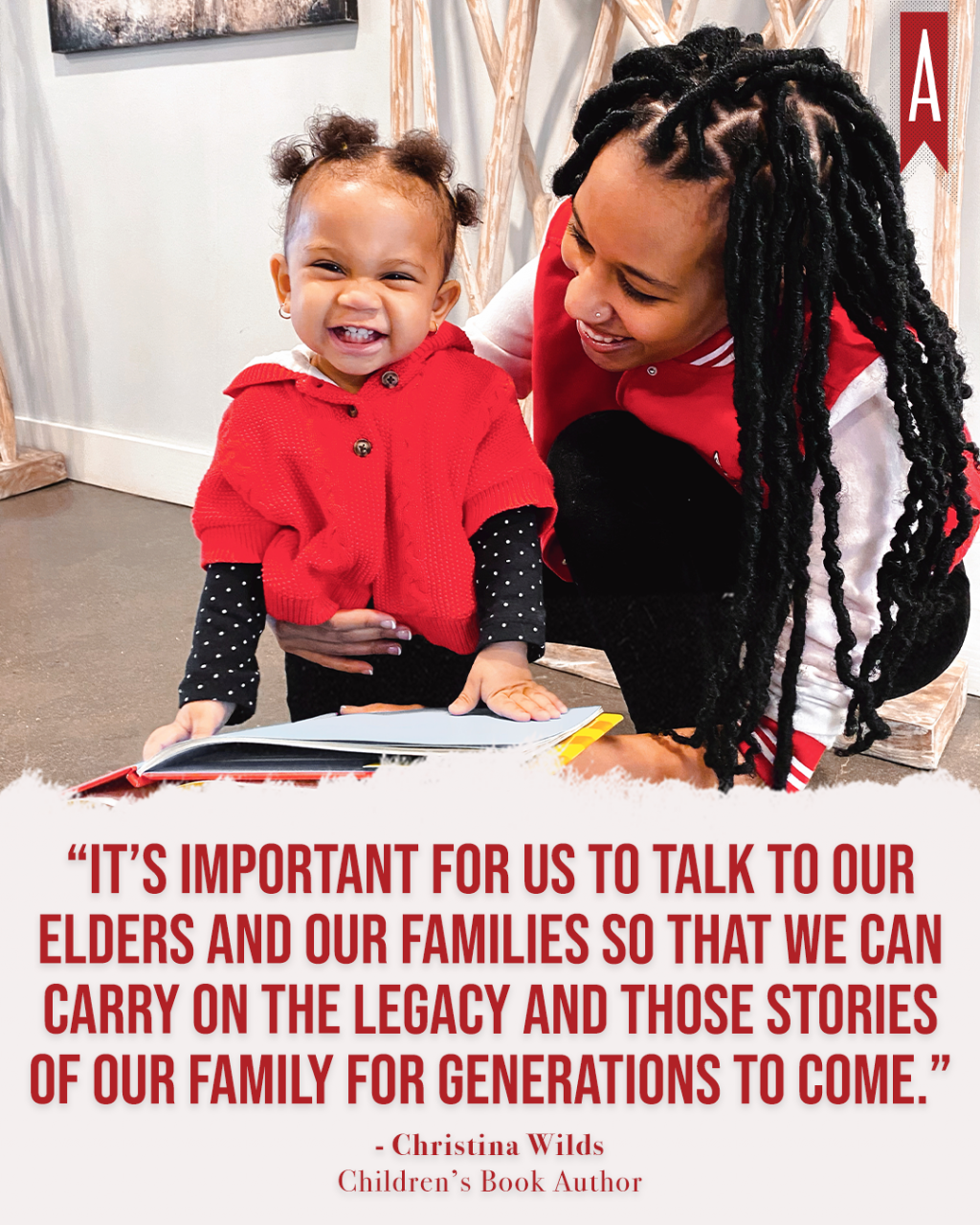 Her Agenda: Something that you've noted is the idea of being the ultimate mom and entrepreneur. What, to you, defines each of these roles and how they work together?
Christina Wilds: I know many moms that juggle motherhood and entrepreneurship and it is the hardest job you could ever imagine because I'm a full-time mom and full-time entrepreneur. It's really putting in the work to make sure you're being the best mother that you can absolutely be while balancing work. Prior to the pandemic, I was ready to have her carried on my chest. I had already set up in my mind that she's going to be with me until it's time for her to go to school. Being the ultimate mom and entrepreneur means you are doing your thing being a mother and doing your thing being an entrepreneur. Sometimes they meet. Being a children's author, having a child, that intersects, but it doesn't necessarily coincide with the other things that I do. It's an interesting journey. There are some rainy days on this journey, but again, I am inspired by Tristyn to keep going.
Article continues below advertisement
Her Agenda: What advice do you have for other moms that aspire to launch a career in entrepreneurship as well?
Christina Wilds: It requires a lot of time and the mental capacity to thrive. I've been freelancing since I graduated from college ten years ago. The entrepreneur life [is a] rollercoaster. Now it's just being a mom that I've incorporated into this. Go for it. If there is a dream that you have, go for it. Don't be afraid to have a team of moms. Find those resources that you need in order to thrive.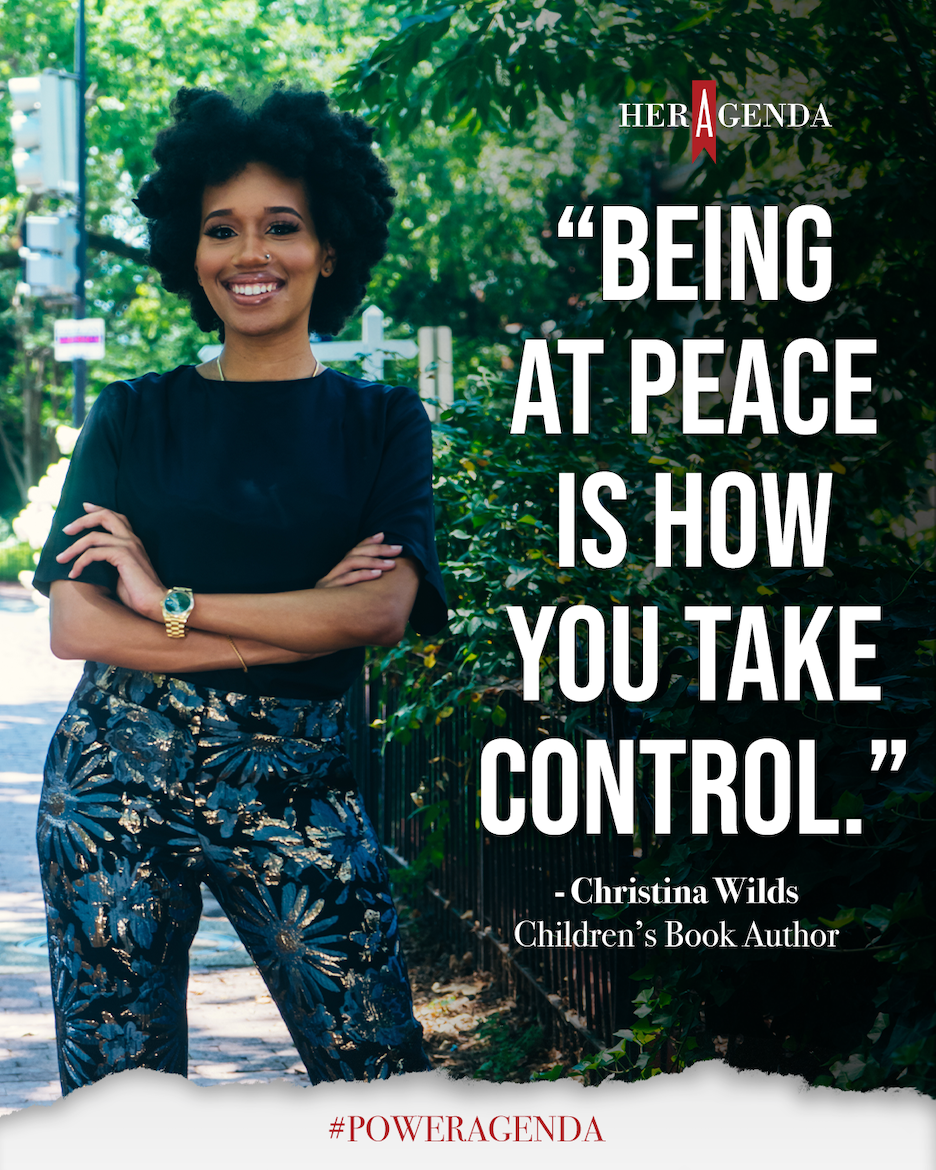 Article continues below advertisement
Her Agenda: You've done a lot of partnerships. I recently saw you did a partnership with Clifford the Big Red Dog to read books to small children. Can you talk about why efforts like these matter to you to get the community engaged and reading books in the power of literacy?
Christina Wilds: Like you said, it's the power of literacy. "Reading to a child 20 minutes per day will expose them to 1.8 million words per year." That is how important reading is. Doing partnerships with Clifford the Big Red Dog is iconic because he's literally been around since I was a kid. So these full circle moments being able to give back to children, introduce them to new words, give them this love of reading, it's important because readers are successful in life. It introduces you to new worlds. There's so much that happens with reading. We read to Tristyn in the morning and at night and it creates these moments where we can sit down, relax, and listen to each other. Creating these moments through literacy, bringing families together through literacy, that's the mission of Tristyn's book club. Especially after the pandemic when you have virtual learning, a lot of children were set back throughout that. I don't want our Black children to be left behind and if I create cool moments through reading, that'll encourage them to read books to their children as well. Ultimately, that means our children will be ahead of the curve.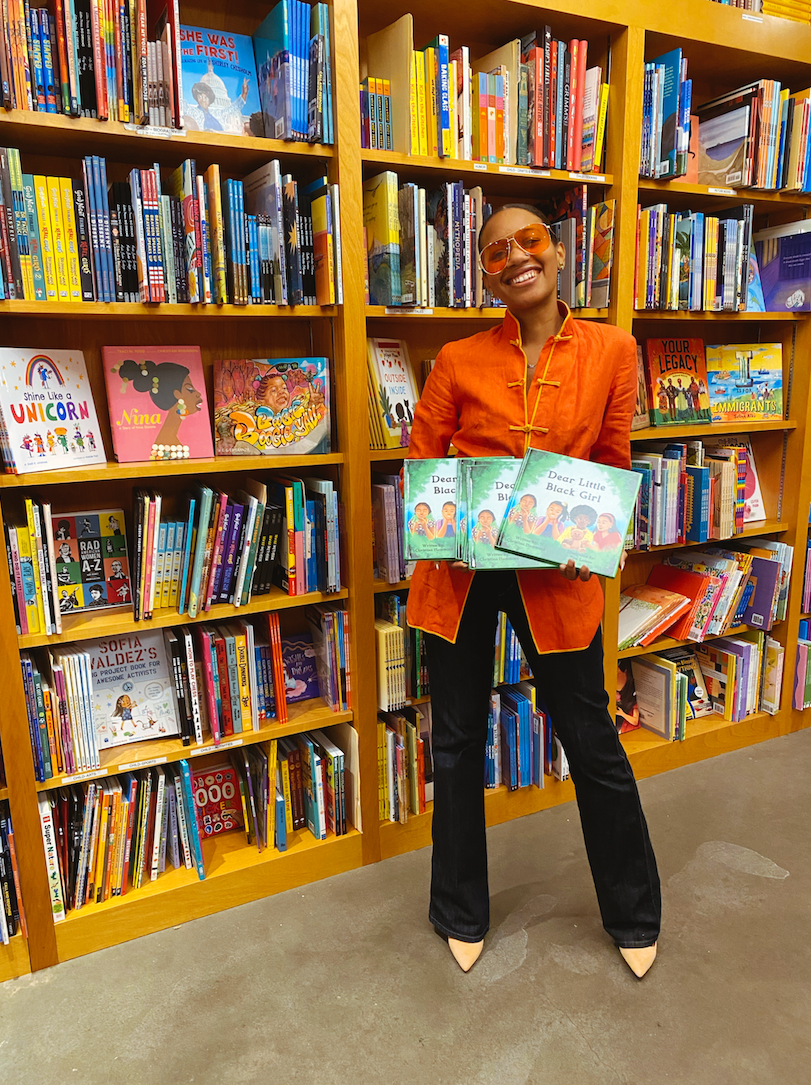 Article continues below advertisement
Her Agenda: We are in the final stretch of 2021. What are some intentions or goals that you have going into the new year?
Christina Wilds: Going into the new year, I would like to manifest my next children's book. I've already started working on it. So I manifest completing my second children's book and evolving in the children's content literacy space to continue to help not just moms but parents. There are some stay-at-home dads out there too that could receive the content that I'm putting out. That's what I want to see happen. Manifesting a second book and evolving in the children's content creator space on the educational side so that I can continue to impact families and help families in that space.
[Editor's note: This interview has been edited for length and clarity.]