6 Best TikTok Accounts To Follow To Learn New Skills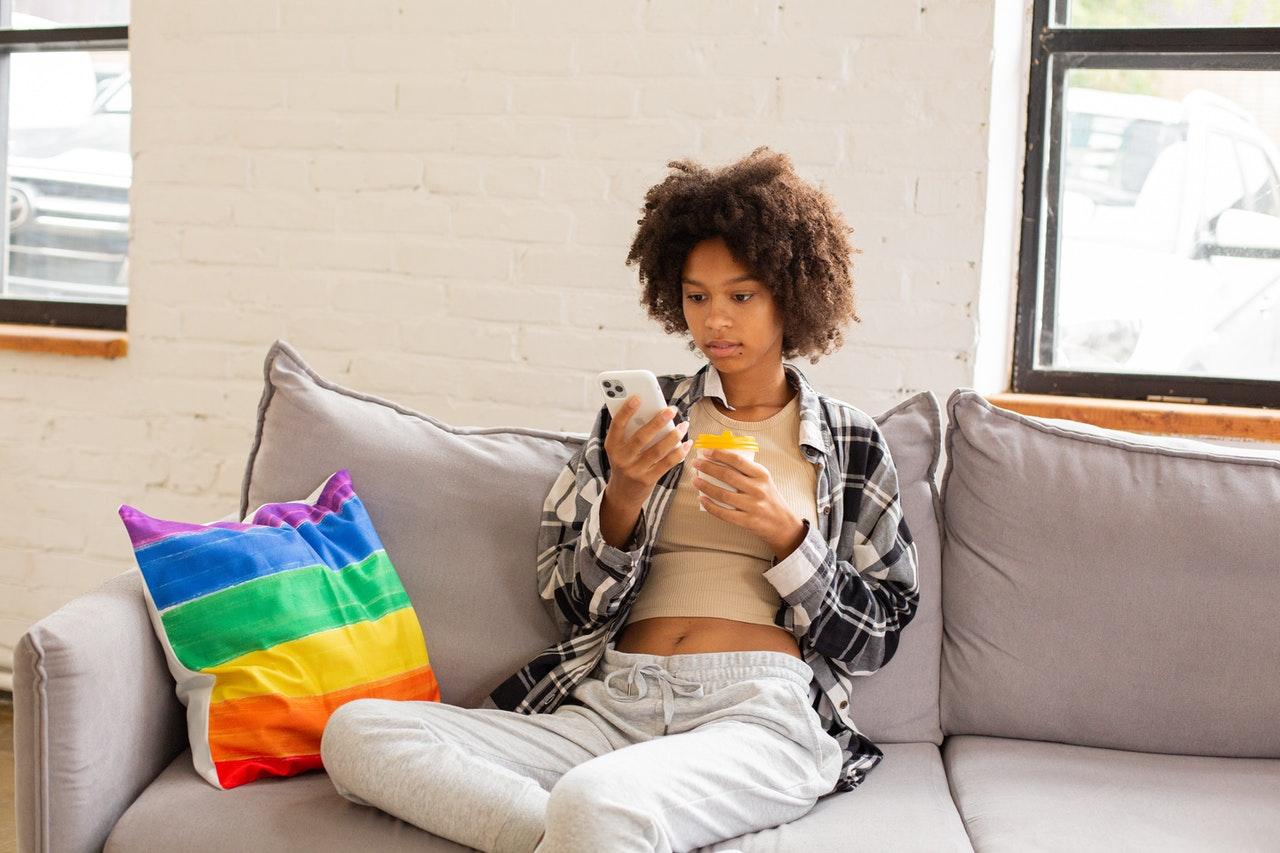 As if you needed another reason to watch just one more TikTok!
TikTok is no longer merely a platform for dances, dog videos, and comedy; it's also a fun and engaging way to gain new skills and educate yourself on almost any topic.
Last year, TikTok created a $50 million Creative Learning Fund, which "supports creators with the production of learning content, provides resources for learners, and introduces emerging teachers to the TikTok platform," the company stated.
"The joy of learning on TikTok is that the content offers instructional tips and takeaways in a creative format, teaching something useful and inspiring users to seek out more information in a way that is fun and engaging," said Bryan Thoensen, Head of Content Partnerships, in a press release. "Our community has been drawn to videos that highlight unique science experiments, useful life hacks, creative math tricks, easy DIY projects, and motivational messages and advice."
With a billion monthly active users, TikTok's content is as diverse as the people who love it. If you already spend hours a day getting sucked into the app, give some of these accounts a follow. You'll level up your skills and learn something new from these talented female creators.
For Career Advice: @allifromcorporate0
Allison Peck shares advice for those looking for a new job, creating a resume, interviewing, and being a professional in the workplace. Whether you want to learn how to graciously receive feedback at work, spot red flags in a job interview, or build your personal brand, this TikTok account is chock-full of practical advice to level up in your career.
Article continues below advertisement
For Packing And Organizing Tips: @thefoldinglady
To improve your packing and organizing skills, check out TheFoldingLady on TikTok. Sophie's videos will teach you to fold everything from socks to fitted sheets. You'll also find tips on how to pack a suitcase efficiently and how to gift wrap just about any item. After watching a few of these TikToks, your life will feel 100% more together.
For Vegan Cooking Inspiration: @iamtabithabrown
Tabitha Brown will help you take your vegan cooking skills to the next level. She shares cooking tips and vegan restaurant recommendations whenever she travels to a new city. Tabitha's TikTok makes vegan cooking approachable and less overwhelming. The quick recipes, combined with Tabitha's gentle demeanor and comedic reviews, make her TikTok account a must-follow.
Article continues below advertisement
For Healthy Recipe How-Tos: @myhealthydish 
My Nguyen shares healthy recipes, from high protein meals to kid-friendly after-school snacks. Many of her recipes incorporate leftovers and inexpensive ingredients, and My focuses on creating healthy dishes that even picky eaters will enjoy. When you're looking for a drink to reduce bloating, restaurant reviews, or low-carb dinner idea, scroll through My's page to get inspired.
For Mental Health Hacks: @drjuliesmith 
Dr. Julie Smith is a psychologist who shares practical tips and advice to support your mental health. If you or someone you know struggles with depression, anxiety, burnout, loneliness, or relationship trouble, Julie's compassionate and useful advice can be hugely helpful. The videos are engaging and educational, and you'll certainly come away with a few things to try to improve your mental health.
For Skincare Tricks and Reviews: @bondenavant 
Amy Chang is the queen of skin and hair care on TikTok. She shares product reviews, at-home recipes and remedies, and anti-aging advice. Almost any issue with hair and skin, from blackheads to dandruff, is addressed here with affordable products to try. After binge-watching these TikToks, you'll basically deserve a diploma from beauty school.
Feeling inspired yet? TikTok is full of educational, informative content, all packaged into a format that is entertaining and easy to absorb. So give some of these accounts a follow and improve your skills while you scroll!