7 Black Women Who Have Impacted Healthcare In The United States
By
Rita Pike
Feb. 8 2021, Published 2:20 a.m. ET
While we should always celebrate and appreciate Black Americans and women, as we explore Black History Month with intention, one area we're especially focused on is healthcare. In the middle of the world-wide on-going crisis of coronavirus, healthcare is on billions of minds around the globe.
Today, we're taking the opportunity to celebrate seven Black women who have impacted healthcare in America as a very small thank you and a big look toward the future for hope and equality.
1. Dr. Rebecca Lee Crumpler
In 1864, Rebecca Lee Crumpler became the first Black woman physician in the United States, graduating from New England Female Medical College. That year, she opened a medical practice in Boston and later published her book in 1883, Book of Medical Discourses. This book was one of the earliest publications about medicine written by a Black woman.
2. Dr. Jane Cook Wright
Jane Cook Wright, the child of one of the first Black graduates of Harvard Medical School, grew up interested in healthcare and pursued her own medical degree as an adult. She worked alongside her father, Dr. Louis Wright (the first Black doctor on staff at a municipal hospital in NYC), at the Cancer Research Foundation in Harlem.
The father-daughter team researched chemotherapy drugs that led to remissions of leukemia and lymphoma. At the age of 33, Wright became the head of the Foundation. She also created an innovative technique for testing the effects of certain drugs on cancer cells from human samples, rather than mice. In 1971, she was elected as the first woman president of the New York Cancer Society.
Article continues below advertisement
3. Dr. Jocelyn Elders
Dr. Jocelyn Elders was first inspired to pursue her degree in medicine by Edith Irby Jones, the first Black American to be accepted as a nonsegregated student at the University of Alabama. Dr. Elders serves in the U.S. Army for three years and then attended medical school on the GI Bill. She went on to become the first board-certified endocrinologist in the state of Arkansas in 1978. From 1987 to 1992, she served as the head of the Arkansas Department of Health under governor Bill Clinton and then was appointed as the U.S. surgeon general when Clinton was elected as president. Elders was the first Black woman to hold this position.
4. Dr. Patricia Bath
Dr. Patricia Bath was the first Black American to complete an ophthalmology residency at New York University's School of Medicine in 1973. In 1975, she was appointed as the first Black woman faculty member at UCLA School of Medicine in the ophthalmology department. She went on to cofound the American Institute the Prevention of Blindness. In 1986, she invented the Laserphaco probe, a device used for treating cataracts, then in 1988, she became the first Black woman doctor to receive a patent for a medical invention.
Article continues below advertisement
5. Dr. Mae Jemison
Dr. Mae Jemison is probably most famous for becoming the first Black woman astronaut to go into space, in 1992. She was also a trained physician who focused her work on improving global health. She joined the Peace Corps in 1983 and worked as a medical officer in Africa for two years. After her work as an astronaut, she combined her medical skills and satellite telecommunications skills to form the Jemison Group, which is a telecommunications system that helps improve healthcare in developing countries.
Article continues below advertisement
6. Michelle Obama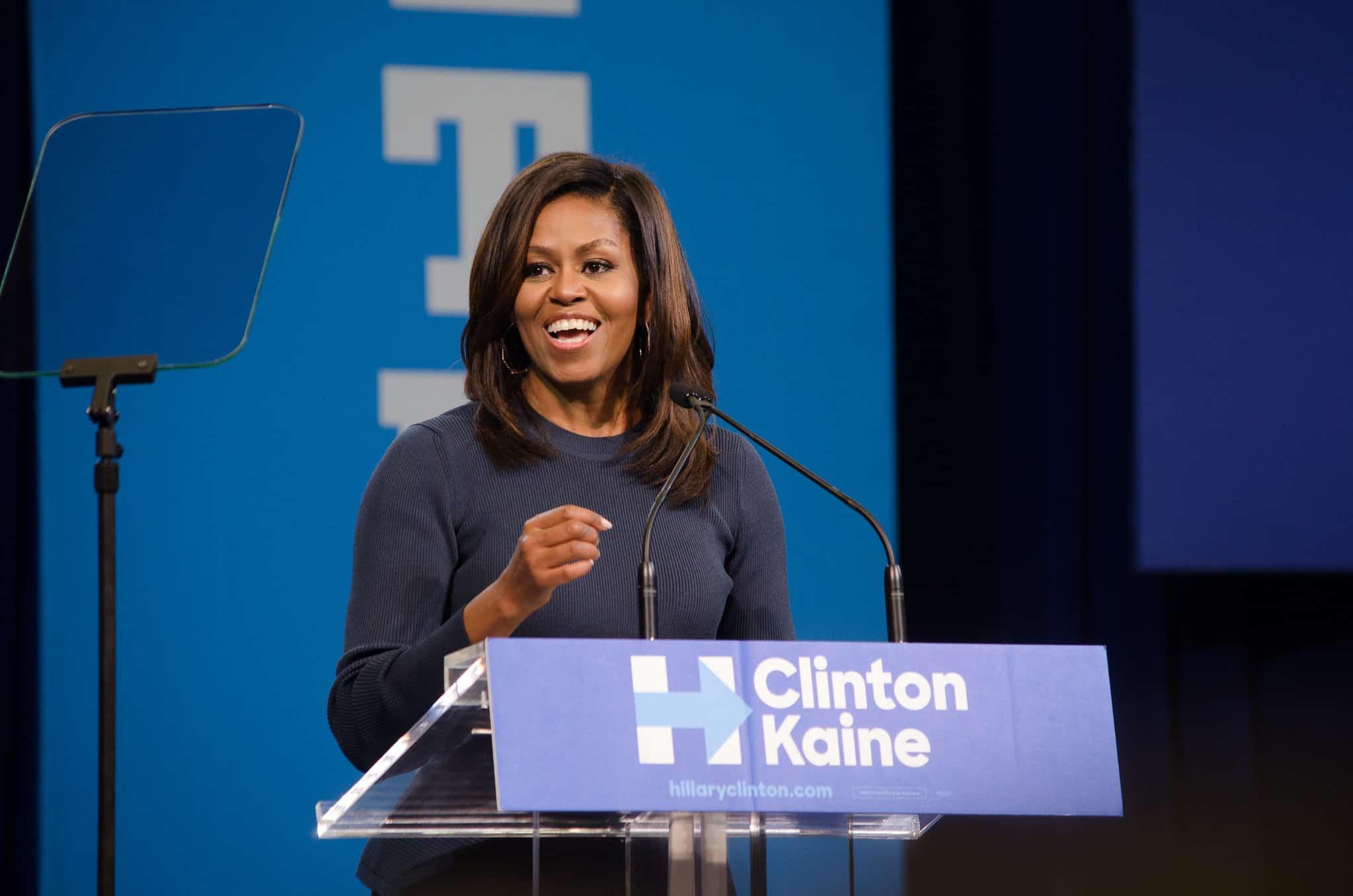 Michelle Obama, the first Black First Lady of the United States is known for her devotion to promoting physical health. She brought attention to the epidemic of childhood obesity and encouraged young people to eat healthy, nutritious food and exercise regularly. She also worked to improve access to healthy food and better transparency in food labeling. She championed the Healthy, Hunger-Free Kids Act for healthier school lunches and funding for meal programs for underprivileged children. She is currently joining forces with First Lady Dr. Jill Biden in the Joining Forces program to support veterans and their families in having access to health services.
7. Dr. Marcella Nunez-Smith
Dr. Marcella Nunez-Smith has served as an associate professor of internal medicine, public health and management at Yale University, specializing in healthcare for marginalized populations. She has recently been appointed as the co-chair of President Joseph R. Biden's new coronavirus task force. Her experience working with marginalized populations – those who continue to be disproportionately affected by the coronavirus pandemic – will serve the team well in serving our nation's healthcare.