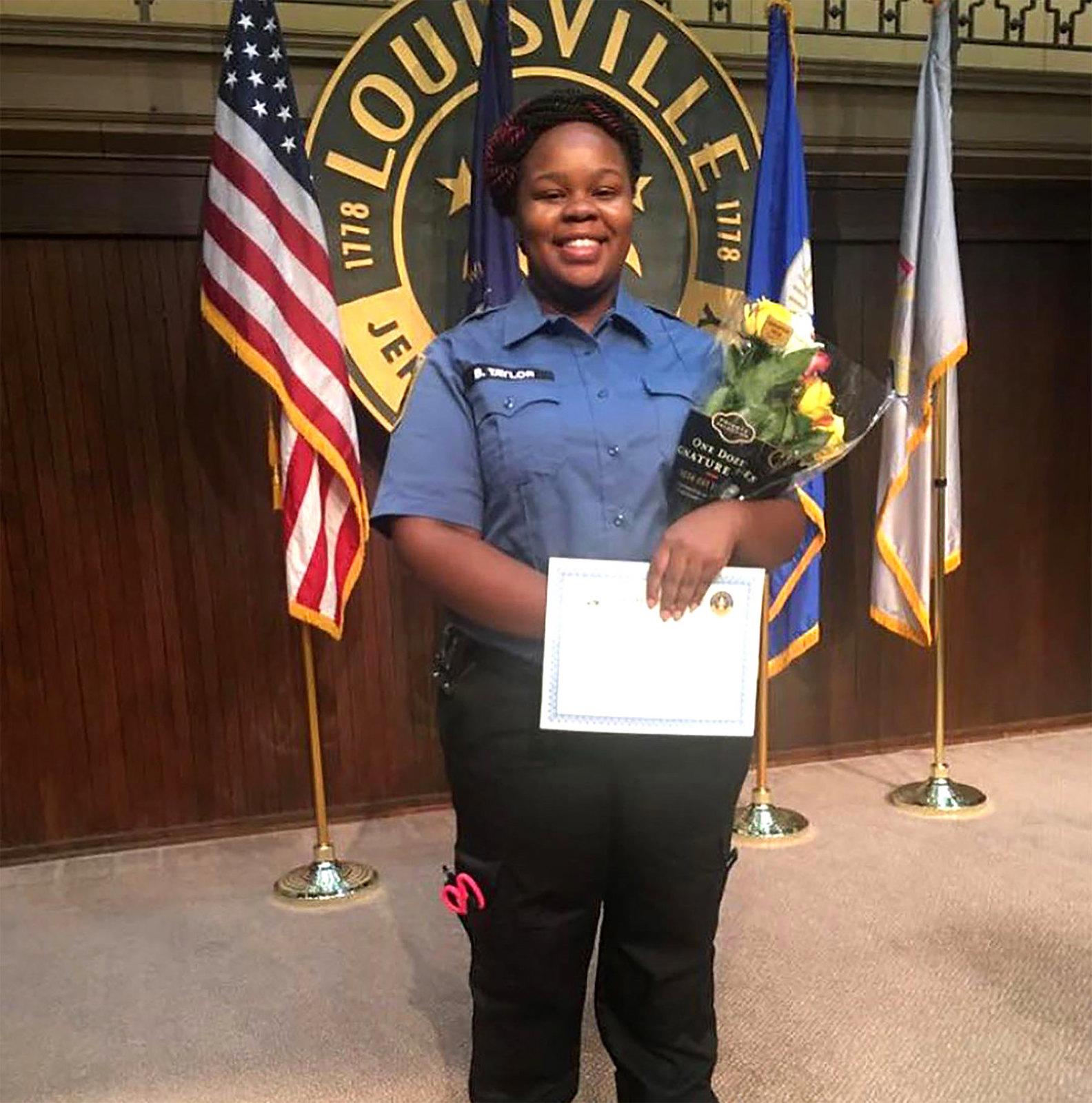 9 Ways To Take Action For Breonna Taylor
By
Rita Pike
Sep. 28 2020, Published 9:22 a.m. ET
On September 22, the Louisville police knew what could happen when a verdict came back after the Breonna Taylor shooting. They began bracing themselves for riots by imposing a curfew and declaring a state of emergency.
With great sorrow, activists in Louisville, Kentucky, acknowledged that they weren't surprised by the Kentucky Grand Jury's decision. Black people are three times more likely to be killed by the police than white people. In fact, in the first eight months of 2020, the police killed over 164 Black people. Yet charges against officers are rarely ever seen. Less than 1% of police officers have been charged with murder for on-duty killing since 2015.
We Cannot Bring Breonna Back, But We Can Speak Up For Her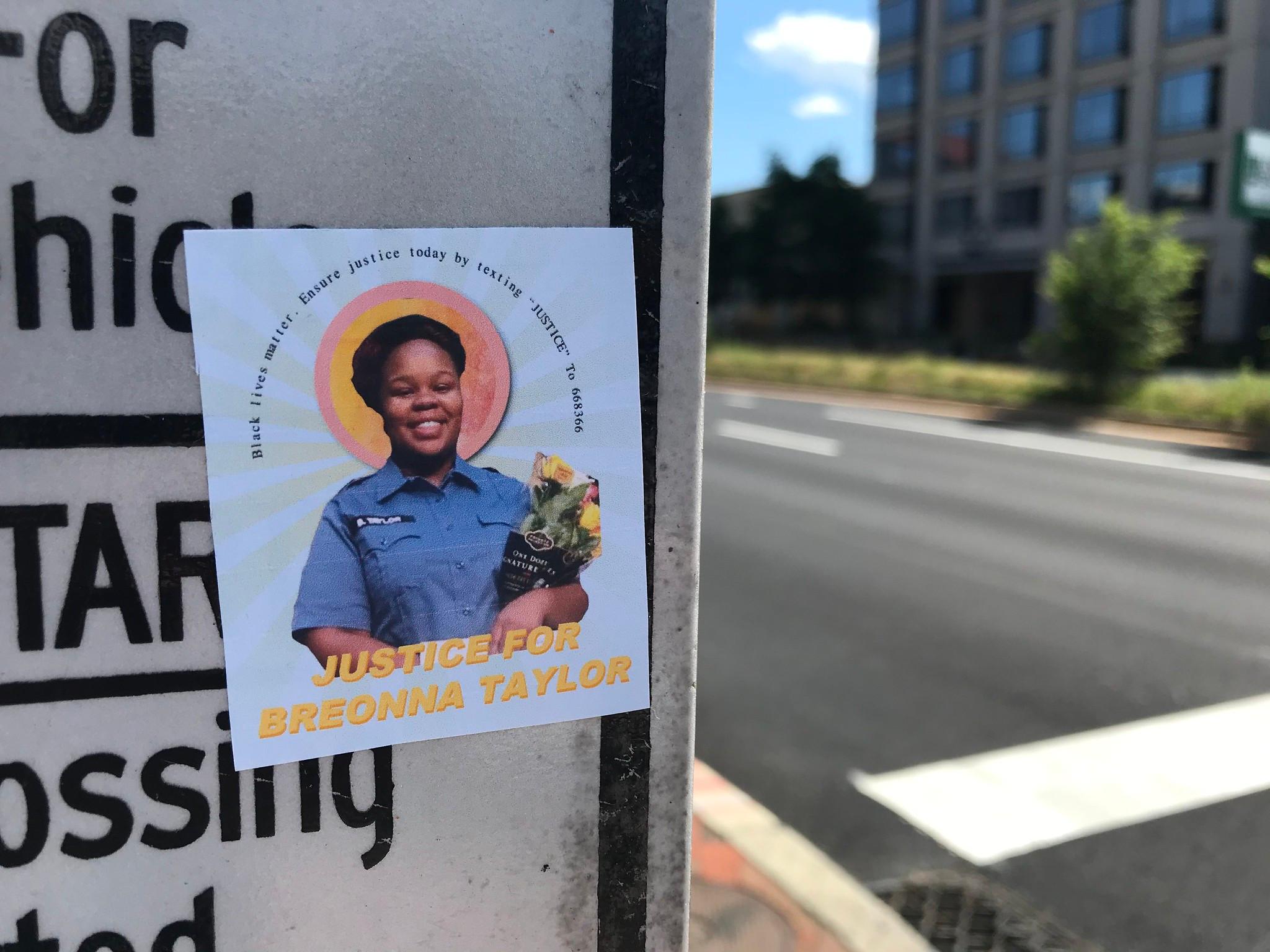 Article continues below advertisement
Breonna's life ended needlessly. But her legacy will live on. Especially if we stand up and take action in her memory and in the memory of others who have died in similar situations, like George Floyd and Rayshard Brooks.
We are not powerless to demand justice for Breonna and our other fallen brothers and sisters. Here's how you can take immediate action…
Demand A Stop To No-Knock Warrants
After Breonna's death, the Louisville Metro Council banned no-knock warrants and mandated that police officers must wear and turn on body cams five minutes before executing a warrant or other police operation.
While this city-wide ban will make an impact in Louisville, no-knock warrants should be banned across the entire state of Kentucky, and across America. Share your stance on billboards across Kentucky by signing this petition and donating. Advocate for banning no-knock warrants across the United States by contacting senators.
Article continues below advertisement
Donate Directly To Breonna's Family
No amount of financial aid will ever reduce the pain and suffering that Breonna's family has endured. We can, however, support them by donating directly to the family through a GoFundMe campaign. Your donation will help Taylor's family cover legal fees, standard bills, and anything else they might need right now as they continue to fight for justice.
Donate To Organizations Fighting To Make A Difference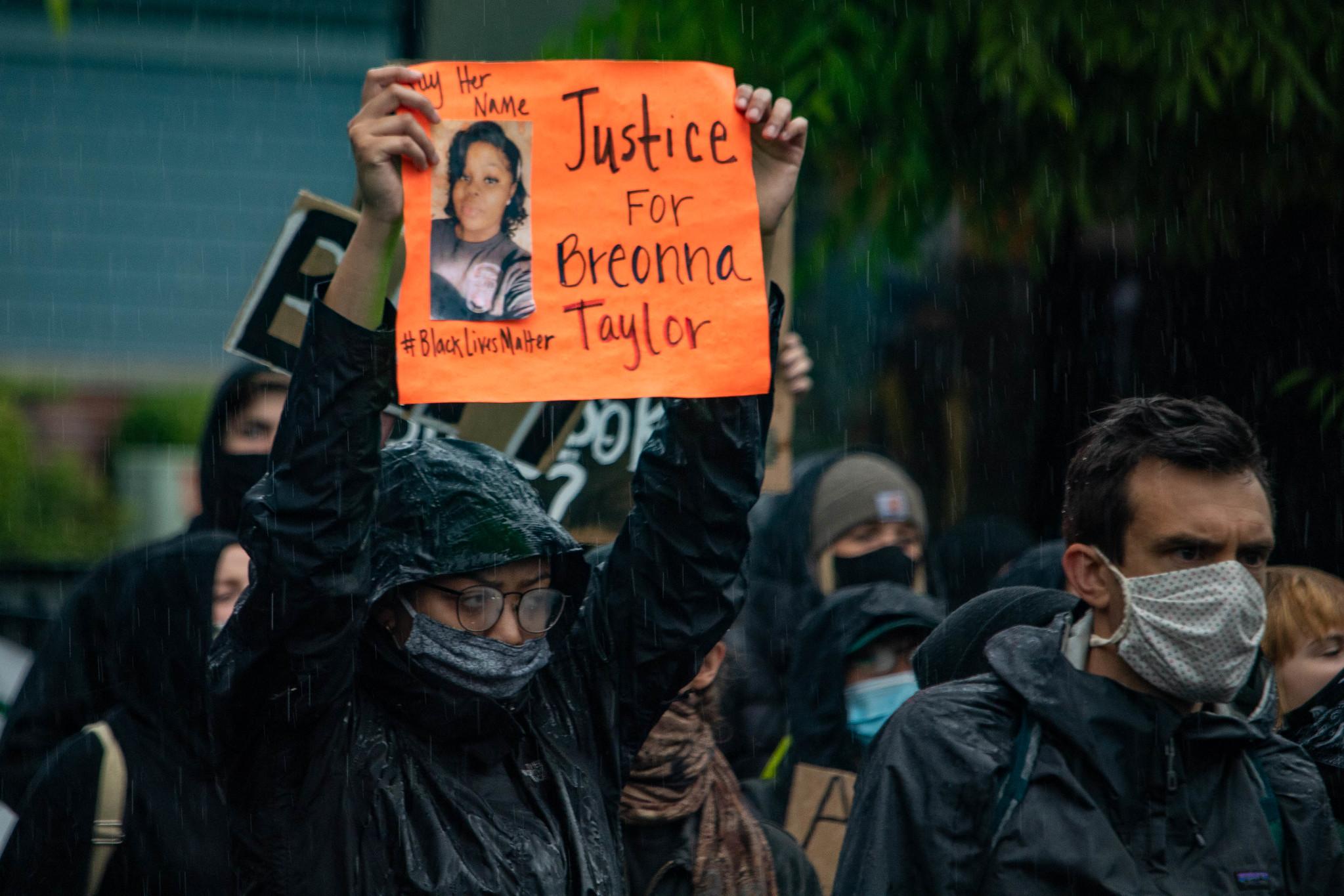 Article continues below advertisement
Whether you're totally strapped for cash and can only pitch in $1 or have plenty to spare, everything that's donated can make a difference in helping these organizations fight injustice for people like Breonna.
Article continues below advertisement
Sign Petitions Demanding Real Justice
There are multiple petitions out there that you can sign. Sign them all, if possible, and pass them along on your social media, via email, or any other way you can. Seek justice for Breonna by demanding arrests and prison time for officers guilty of civic murders. Demand full investigations into police departments that fund corruption and racism.
Article continues below advertisement
Protest Peacefully Wherever You Can
Where possible, join one of the many protests around the nation. Start your own protest, if there are none close enough to safely join. Keep a few things in mind as you protest, though, for your safety and those around you:
Article continues below advertisement
Wear a mask
Social distance
Know your rights – the ACLU created this handy guide to help you exercise your right to protest
Pack light and bring your ID – fanny packs are great for holding everything for you
Don't go by yourself – ask friends and family to join you
Bring water and snacks
Wear comfortable, seasonally appropriate clothing
Flood Phone Lines And Inboxes With Demands For Justice
Whether you can go out and protest or not, you can make a difference from your living room. Send emails, make phone calls, and write snail mail letters to get attention on the justice Breonna deserves.
Article continues below advertisement
Louisville Mayor Greg Fischer: greg.fischer@louisvilleky.gov and 502-574-2003
Assistant Police Chief Robert Schroeder: robert.schroeder@louisvilleky.gov
Kentucky Attorney General Daniel Cameron: attorney.general@ag.ky.gov and 502-696-5300
Kentucky District Attorney Director of Communications: jcooke@louisvilleprosecutor.com
Police Public Integrity Unit: 502-574-2136
Louisville Metro Council: 502-574-3902
Kentucky District Attorney Tom Wine: 502-595-2300
Kentucky Senator Rand Paul: 202-224-4343
Kentucky Governor Andy Beshear: 502-564-2611
LMPD Chief Steve Conrad: 502-574-7660
Article continues below advertisement
Raise Social Media Awareness About Taylor's Needless Death
Sometimes, it's hard to know how to start raising awareness, especially if you're not seeing hashtags and callouts in their social media anymore. There are simple ways to get started:
Use hashtags on your social media, like #StandWithBre, #JusticeforBre, #BreonnaTaylor, #SayHerName.
Follow the case in the news and post updates on your social media profiles.
Tweet to @LMPD, @LouisvilleMayor, and @GovAndyBeshear or DMing @LMPD.ky, @MayorGregFischer and @GovAndyBeshea
Or post on your Instagram and tag these accounts: @GovAndyBeshear (governor of Kentucky), @RandPaul (U.S. junior senator from Kentucky), @LMPD (Louisville Metro Police Department), and/or @LouisvilleMayor (mayor of Louisville)
Make videos for TikTok and Youtube
Article continues below advertisement
Vote Like Black Lives Depend On It
We've seen a surge in racial hate crimes and a rollback on human rights since Trump took the Whitehouse in 2016. In the past four years, reproductive and LGBTQ rights have become more restricted, doors for refugees and immigrants have been shut, indigenous rights have been undermined, and racist policies have been implemented. Under Trump, Black American households make almost 60% less than white American households.
With elections coming up, it is imperative to vote. You're not just voting for yourself – you're voting for the lives of Black and Brown peoples, LGBTQ folks, refugees, immigrants, and women.
Other Things We Can All Do To Remember Breonna And Demand Justice
Discuss, listen, and learn about the laws that have been created to harm POC. Use your social media to take a public stance: you won't support these laws or the people who make them.
Article continues below advertisement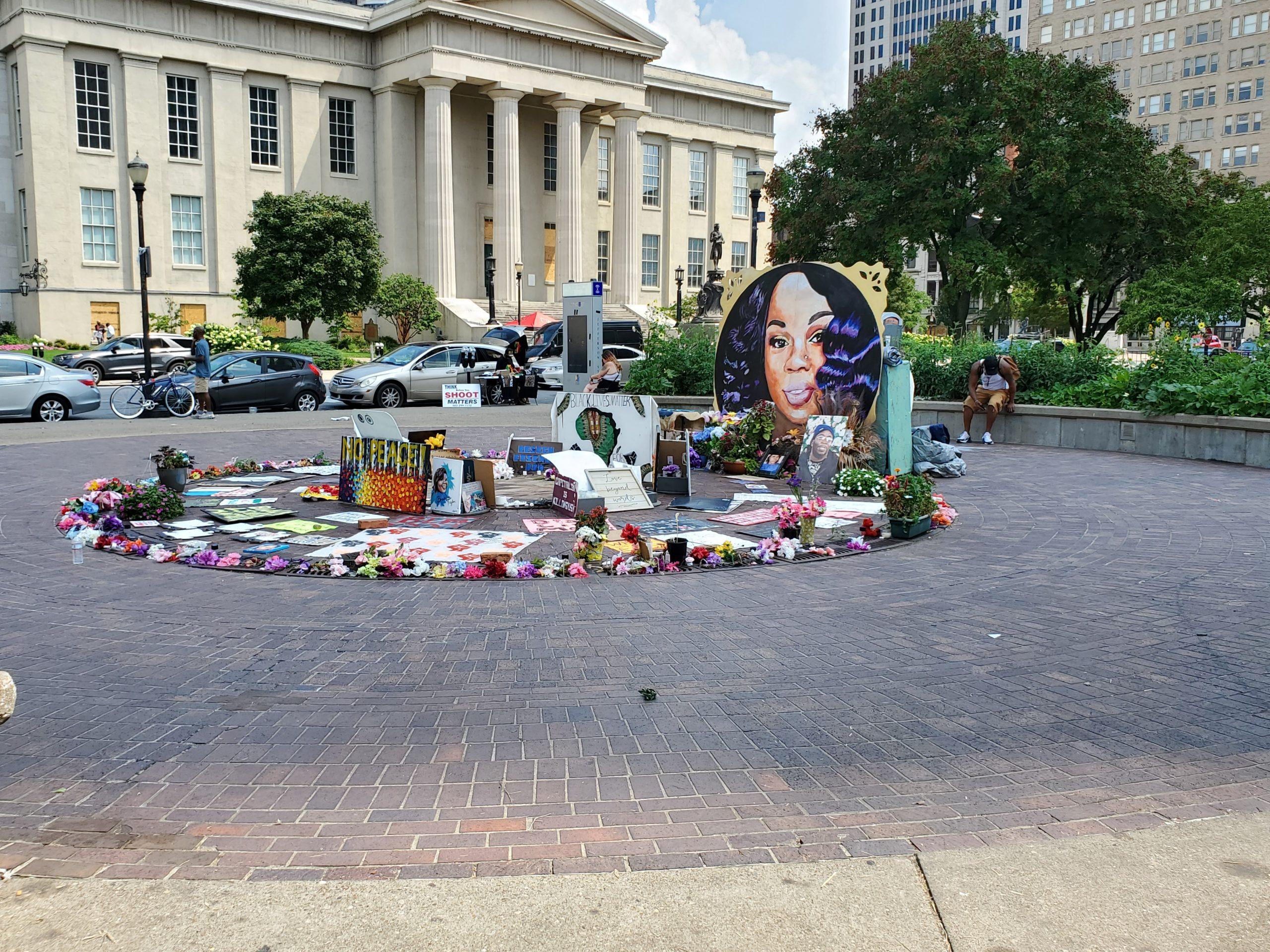 Finally, celebrate Breonna's life. This vibrant woman is not only someone we have come around to seek justice for, but she was a person. She was a sister, girlfriend, daughter, and friend. She was an EMT who helped others during the worst global pandemic of the 21st century. Celebrate her life, celebrate her love, and spread the love and joy of her existence by being the same kind of person.