Dove Launches Fund To Help Black Expectant Moms Pay For Doula Care
Across the US, racial disparities in maternal health care mean many Black moms don't get the care they deserve.
Now, Baby Dove is coming alongside them and doing its part to fight for Black maternal health. This week, the company announced the launch of their Black Birth Equity Fund, which aims to help close the gap in care and improve health outcomes for Black mothers and their babies. This fund will open up access to doula services as lifesaving care for Black mothers.
This fund is designed to give hundreds of Black mothers doula services, and Baby Dove has pledged $250,000 in grants to be given immediately to expectant Black mothers.
What Is A Doula?
Birth doulas are trained to provide physical, spiritual, and emotional support during birth, as well as advice and information during pregnancy. Specifically, doulas might teach techniques like touch, massage, and breathing to relieve discomfort during labor, offer emotional encouragement, and help to facilitate communications between the birthing mother and hospital staff.
Support from doulas during childbirth has been linked to a decreased use of pain relief medication during labor, decreased incidence of C-sections, and decrease in length of labor and negative childbirth experiences, according to Mayo Clinic.
Doulas continue their services postpartum, including support with infant feeding, emotional and physical recovery, bonding, and infant soothing, according to the National Black Doulas Association.
Article continues below advertisement
Why Are Doulas Important For Black Moms?
Doula services can be lifesaving for many Black women, who are 3-4 times more likely to die of pregnancy-related causes than white women, a study found. With the support of a doula, moms are two times less likely to experience birth complications, and more likely to have positive health outcomes during pregnancy and childbirth.
While global health experts agree that how people are treated during childbirth impacts the health and wellbeing of mother and child, one in six women report experiencing mistreatment during childbirth, including being shouted at or ignored. Rates of mistreatment for women of color were consistently higher, a study from the Reproductive Health Journal found.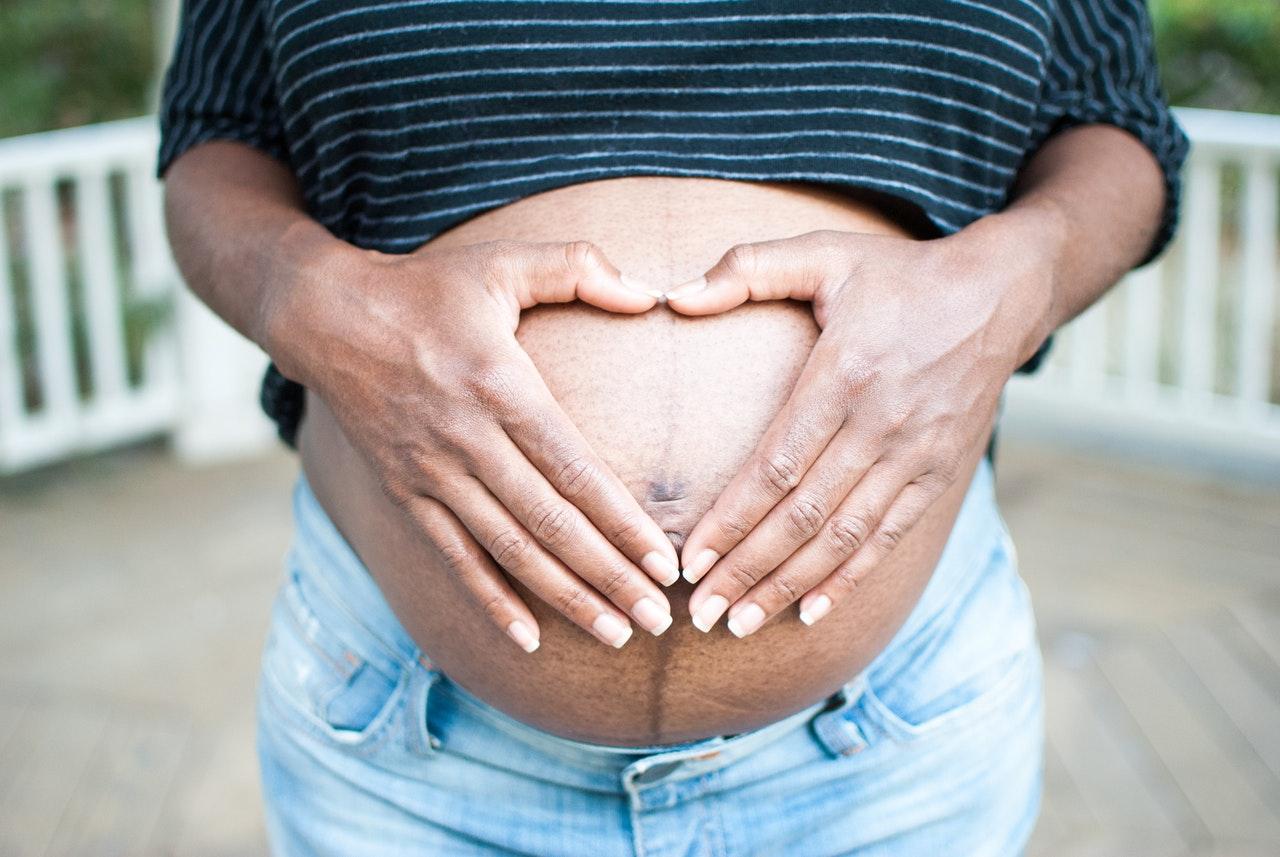 Article continues below advertisement
That's why doula services are critical, Dove stated: "A certified doula is a communicator: from helping moms and birthing individuals express any concerns or feelings to flagging conditions that might usually go unchecked in a child birthing situation. This is where a doula is so vital for Black moms and birthing individuals – making sure no issue goes unnoticed."
Dove Seeks To Help Close The Maternal Care Gap
Receiving doula care can be cost-prohibitive for some. On average, the cost of a doula ranges between $800 and $2,500, and some health insurance providers do not cover any of the cost, according to What To Expect. Dove's Black Birth Equity Fund will help offset the cost of doula services for Black women who desire them.
In addition to launching the Black Birth Equity Fund, Baby Dove also launched a special baby gift set, designed by illustrator Keturah Ariel. The set is available at Walmart, and 100% of the profits will be donated to the fund.
With this gift set, people can now "support Black maternal care while caring for the new family in your life," the company stated.
Article continues below advertisement
Baby Dove also partnered with advocacy groups like the Black Mamas Matter Alliance, a Black women-led organization on a mission to improve Black maternal health and rights. This organization seeks to change policy, shift culture, and advance care for Black mothers and provides a wealth of tools and resources.
How To Get Involved
Pregnant Black moms can apply for a Black Birth Equity Fund grant here. A recipient will be selected monthly and will receive funds to assist with doula services in their birthing journey.
If you have a baby shower coming up, consider gifting Baby Dove's special gift set, with nourishing products made for melanin-rich skin. Your gift will support Black maternal health across the US.